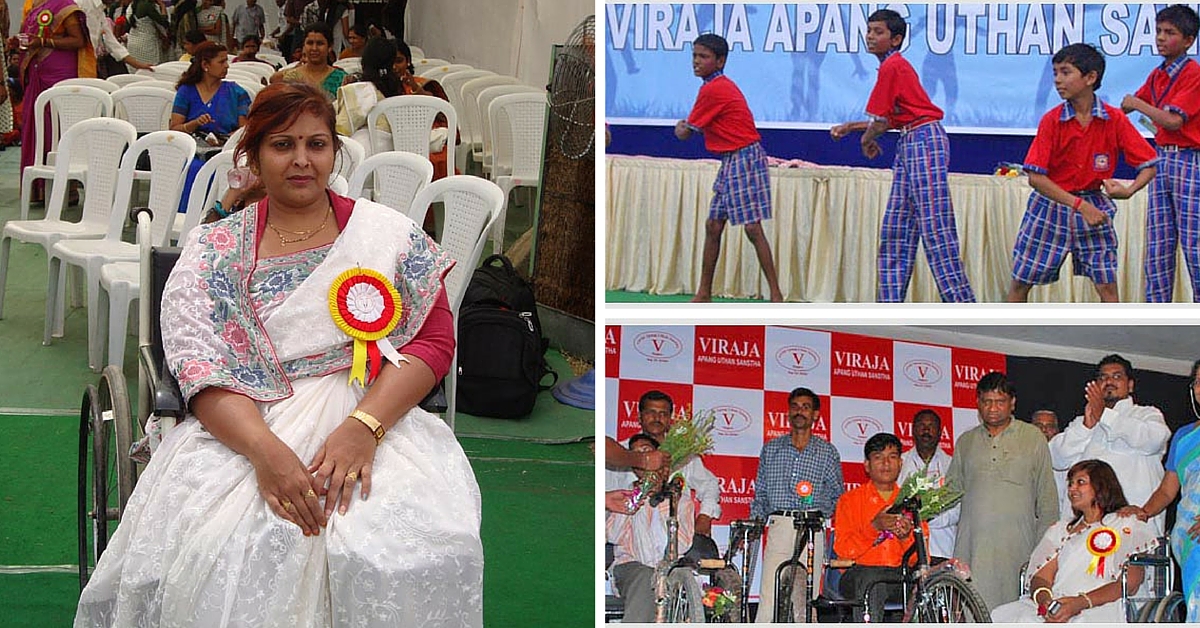 This paralysed woman believes people with disabilities can do without reservations and donations to lead quality lives. With this thought she started an NGO that trains differently-abled people to become independent.
Renuka Bidkar is disabled but the normal life her parents gave her made her believe that people with disabilities can do without reservations and donations to lead quality lives. With this thought she started an NGO that trains differently-abled people to become independent.
Viraja Apang Uthan Sanstha is an NGO run by people with disabilities. Its mission is to help disabled people 'learn and earn'. There are many NGOs that help the disabled. But one thing that separates this NGO from the rest is that it does not have any government aid, nor does it depend on any donations. The people who are trained here are not made to work for this organization either.
Just like a bird nurtures its hatchlings until they learn to fly and sets them free, Viraja welcomes the disabled, trains them in life skills and businesses they can run on their own, and then lets them live and grow on their own in the outer world.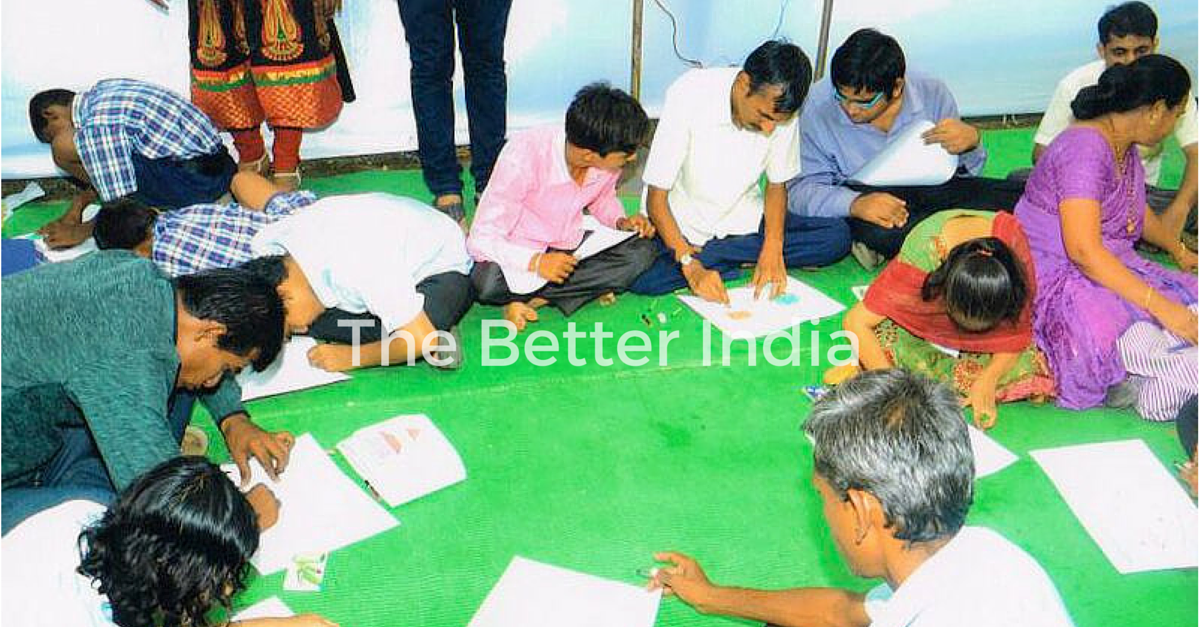 "I don't think anyone is incapable of doing anything. It's just that a few, like us, have to work harder," says Renuka Bidkar, the founder of Viraja.
Renuka is the third child of Mr. and Mrs. Bidkar. She was born perfectly healthy and remained so until the day of her first birthday. Life changed overnight for this infant as she was affected by PPRP (Post Polio Residual Paralysis) – a kind of paralysis caused due to polio, resulting in an inability to move. In a matter of just a few hours, little Renuka was left in a vegetative state.
Renuka was taken to seven or eight doctors the same night, but no one could help her regain strength in her arms and legs. Renuka was affected 99.9% by the polio virus. In most cases, patients are mentally affected by the virus too; however Renuka's mental health remained unaffected.
Her parents did everything possible to help her stand on her own feet. And finally, after years of physiotherapy, massages and several operations, Renuka managed to crawl.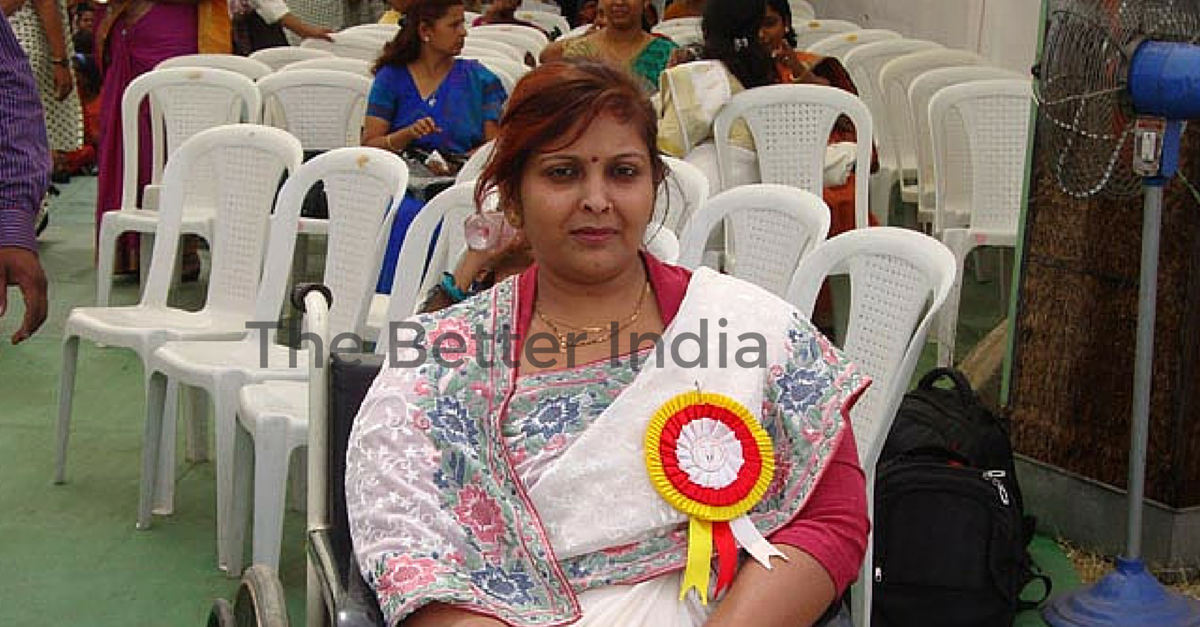 "Both my elder children were going to a convent school and so the plan was to send her to the same school if she was normal. But now, everyone suggested to me that I should not send her to a regular school. However, thanks to the sisters at the convent who encouraged and supported me in my decision, Renuka started going to the same school as her siblings," says Renuka's mother.
After this, Renuka began to lead a normal life. She was the only one around her who was different. But she never felt different – rather, she felt special. She watched her friends play table tennis and other games and felt happy just watching.
Apart from being a happy child, she was a very responsible one too since very young. Despite being from a well-to-do family, Renuka started working at an early age. When she was in Class 9, she worked in a friend's uncle's gulkand factory and was paid Rs. 5 per day. She learnt stitching and knitting too from her mother and started taking orders for sweaters by the time she was in her teens.
"My mother has been my biggest strength. She taught me everything possible that would keep me busy as well as self dependent," says Renuka.
While studying, Renuka also started a home business, making spice mixtures. She would get the raw material from the market, make the final product at home, pack it, and go door to door selling her wares. The only help she needed was in getting into an auto-rickshaw, the rest she managed by crawling to her destinations. Once she completed her graduation, she started working in a bank and then as a receptionist in Hotel Centre Point, Nagpur.
A postgraduate in psychology, Renuka says she never thought of her problems "as problems" until, one day, when she saw a rally of disabled people marching to get reservations from the government. This was the first time Renuka was seeing so many others like herself. On interacting with some of them, she learnt of an organization for the disabled in Nagpur, and on visiting this place she started to make friends with people there. Renuka realized that many of them faced the same issues she did but the difference was they had been told these were "problems," whereas she had never been encouraged to think that way. Renuka felt, with proper training, many of these people could learn to do without monetary help and reservations and become self dependent.
A single mother, Renuka registered her NGO on her birthday, October 5, 2005, and named it after daughter – Viraja.

"My mother is special. I have never seen her without a smile on her face in spite of the struggle she goes through each day", says Viraja
Today, Viraja Apanga Uthan Sanstha helps the differently-abled lead successful and secure lives by providing them with job opportunities; training them to make candles, chalk, soft toys, phenyl, liquid soap, roti covers, etc.; making them aware of government schemes for the differently-abled; enhancing their personalities and talents; and introducing them in social gatherings of able persons to encourage them and also help them find life partners.

Please visit their website to know more about Viraja Apanga Uthan Sanstha. You can also call on +919823917772
Like this story? Or have something to share? Write to us:contact@thebetterindia.com, or connect with us on Facebook and Twitter (@thebetterindia).