A 20-year-old law student filed a case against the state of Madhya Pradesh for desecration of water bodies and colonization of dry lakes in Shivpuri. He fought the case himself over the period of a year, while juggling his studies and internships. And came out victorious!
This year, residents of Shivpuri, a small town in Madhya Pradesh, have been suffering from a severe drought that has affected 60% of the state. Shivpuri had been declared a drought affected region by the state government in October 2015. The main water sources in Shivpuri are the historical Sakhya Sagar and Madhav Sagar lakes on Manier River. These lakes function as the main biodiversity support systems in the famous Madhav National Park in Shivpuri.
Unfortunately, these water bodies have been getting systematically dilapidated since 2015.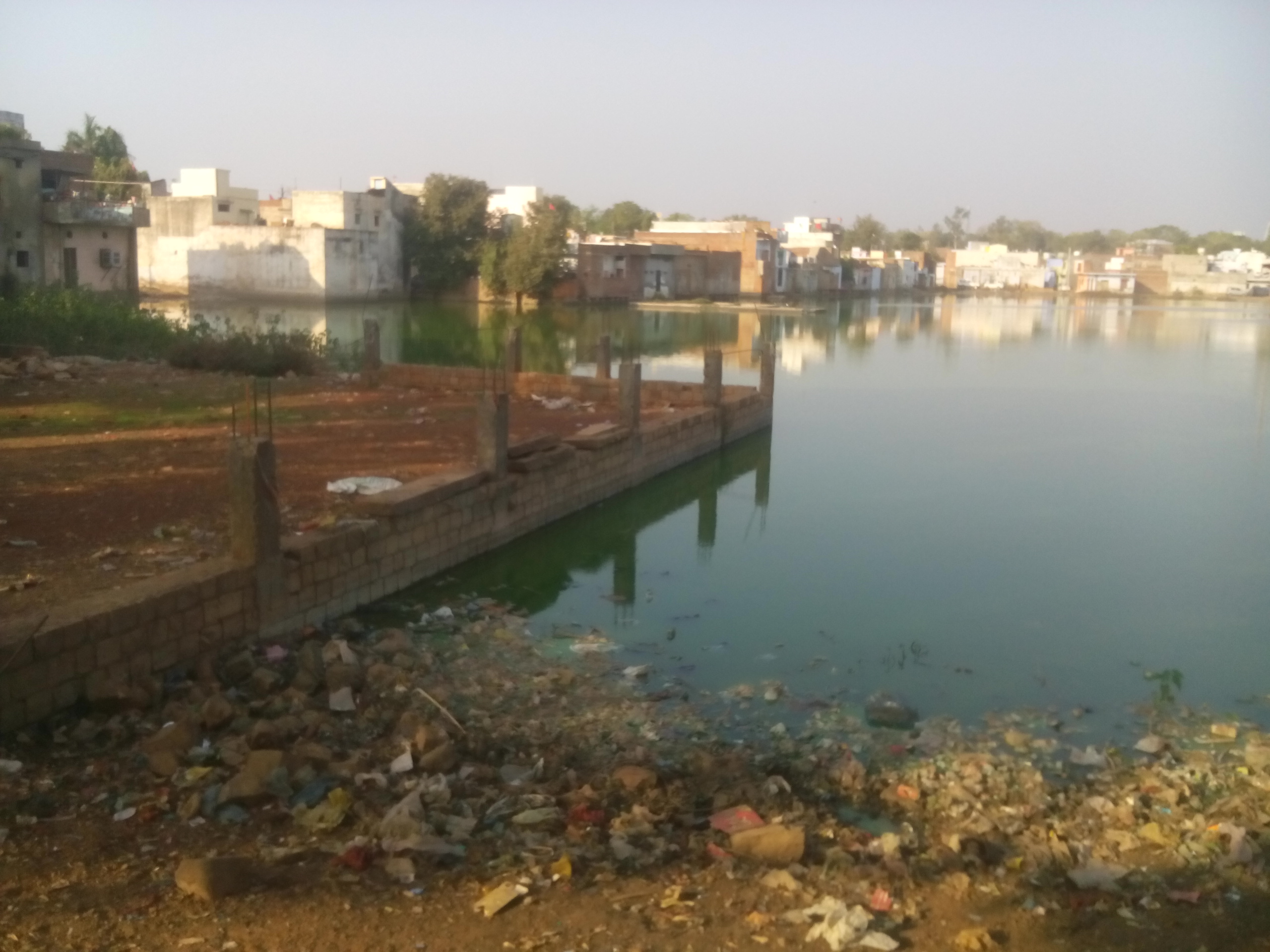 This potable water crisis poses a distinct threat not only to humans but also to the wildlife in the park, which includes black bucks, nilgai, tigers and leopard,s amidst rare plant species. The Central Zone bench of the National Green Tribunal (NGT) in Bhopal recently took up the matter at the urging of a spirited and socially conscious Shivpuri resident, Abhay Jain.
Abhay is a a student at the National Law University in Odisha, who believes in harmonious coexistence with nature.
Abhay raised concerns regarding the colonization of dry lakes while the other water bodies are desecrated with waste and encroachments leading to severe ecosystem imbalances. After several persistent representations by him before the Pollution Control Board and other authorities failed to lead to any redressal, Abhay took the matter up to NGT and argued it himself.
Hurdles faced by his team included collection of evidence and lack of response to RTI applications.
However, seeing the plight of the local youth spending all day in queues for something as basic as water, as opposed to focusing on their own progress, kept him motivated to pursue this cause.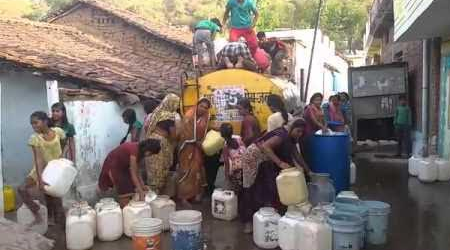 In response to Abhay's petition, NGT ordered the state and local civic authorities to come up with a statistical report of all the water bodies in the region for the last 50 years, along with a compliance report post the order. The onus for ensuring that waste dumping is stopped and construction rules followed was placed by NGT on the Municipal Corporation.
The Corporation was ordered to fine violating persons up to Rs. 5,000, based on the polluter pays principle. The municipality was also asked to remove all encroachments on dried lakes so they may be reclaimed.
This decision is especially important in the light of the fact that tube wells in most parts of India are at about 300 feet, while in Shivpuri water is not available even at 1200 feet.
Stopping colonization on lake beds and conservation of these lakes are sure shot ways of ensuring that ground water in Shivpuri will be replenished in the future.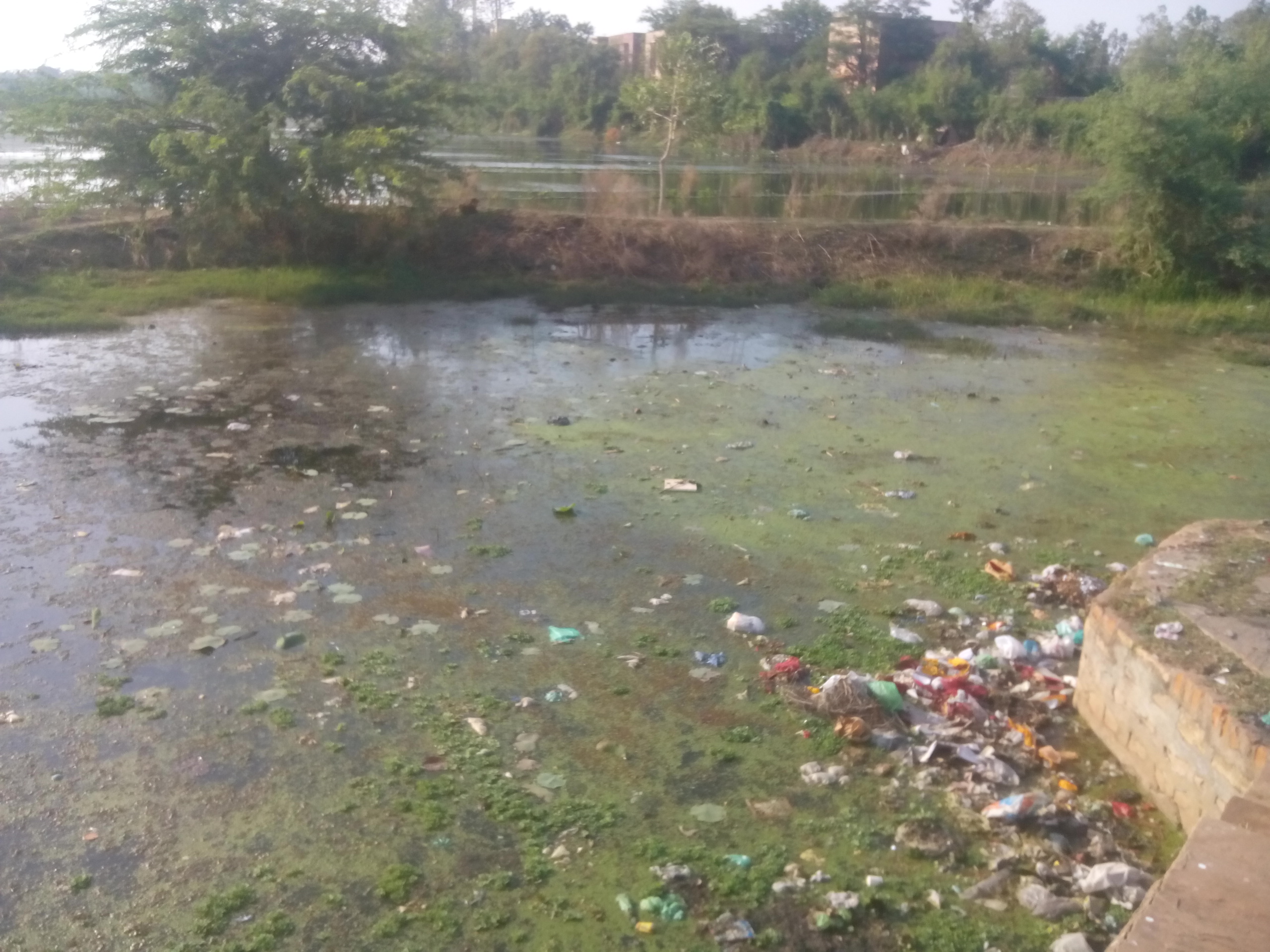 The municipality is currently using water tankers as makeshift arrangement. The Chairman of the Municipal Council, Mr. Munnalal Kushwaha, claims that the Sindh Jalawardhan Yojana, which brings water to Shivpuri through a system of pipes from Madikheda Dam, would solve the crisis when completed. The project involves the uprooting of 470 trees in Madhav National Park and permission for this was granted by the Supreme Court on April 12, 2016. Efforts for sustainable development by Abhay and his team, juxtaposed with the authorities' approach to development without a balance, highlight the wide chasm that remains to be bridged while making holistic policy decisions.
Nevertheless, Abhay and his team's efforts are a brilliant example of the power that motivated young people, when empowered by legal education, can wield to hold government institutions accountable. For a 20-year-old law student, juggling academic pressure and internships, to take on the entire state in a matter that went on over the course of a quarter of a year with three hearings, and come out victorious, is quite a feat. We hope this inspires even more law students and young people across the country to take such initiatives for creating positive impact.
You can find NGT's final order in this matter here.
We at The Better India want to showcase everything that is working in this country. By using the power of constructive journalism, we want to change India – one story at a time. If you read us, like us and want this positive movement to grow, then do consider supporting us via the following buttons.
Please read these FAQs before contributing.