Late Rajesh Pillai's Bollywood movie Traffic highlights how 'green corridor' organ transplants can save many lives. It requires precise coordination between traffic police and hospitals to transport harvested organs in the least amount of time via road.
India's traffic problem has often been the cause for many deaths, only because ambulances couldn't get patients to hospitals in time, or worse, ambulances weren't able to reach the accident spots on time. The same applies to organ transplants – hearts or other organs from brain dead patients sometimes have to be transported over long distances and often from other cities. Getting them to the patients who need them in time is vital to their survival.
Late Rajesh Pillai's film Traffic, which stars Manoj Bajpai, is aimed at raising awareness about this situation and encouraging different states in India to ensure that a 'green corridor' system can be effectively put into place when required.
A green corridor is a special route, where all the street signals between the hospital where the organ is harvested and the hospital where it is to be transplanted are manually operated to avoid red signals. It takes a great deal of coordination between traffic police and the situation is more difficult to manage during peak traffic hours. The organs mostly in demand are heart and liver. Sometimes, organs are available only in other cities, in which case they are airlifted.
A heart has to be used within four hours of being harvested; data shows that the earlier it is transplanted, the better the chances of success.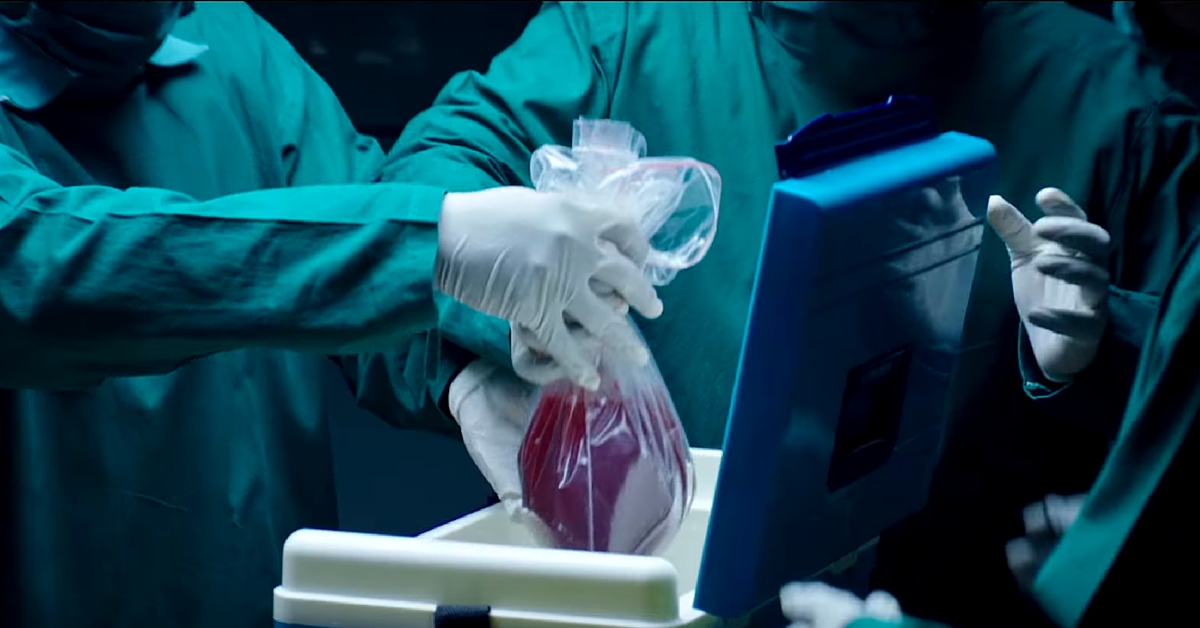 Source: YouTube
The hearts are transported in special containers at temperatures of 4 degrees Celsius.
Talking about the film, Manoj Bajpai, said to The Hindu, "The whole concept of transporting a harvested organ and difficulty that the administration encounters is the theme of the film. It is a tedious task for people who are involved also." Tedious because transporting a fresh heart within minutes to a patient involves speed, controlled driving, cool minds and prepared personnel.
Manoj Bajpai plays a constable in the movie. Traffic is a remake of the 2011 Malayalam movie of the same name. In the Bollywood version, a heart has to be transported amidst busy Mumbai traffic, across a distance of 150 km, in less than two hours. It is a tense, nail-biting scenario, as the cops figure out how to clear the roads, fix blocks and smoothen jams, all in time for the ambulance that's speeding at 100 km per hour.
In reality, since 2014, green corridors have helped save lives in Gurgaon, Mumbai, Chennai, Hyderabad, Bengaluru and Indore.
Chennai was the first city in India to create a green corridor in 2014. An ambulance carrying a heart covered a distance of 12 kms in 14 minutes to save a 21-year-old's life.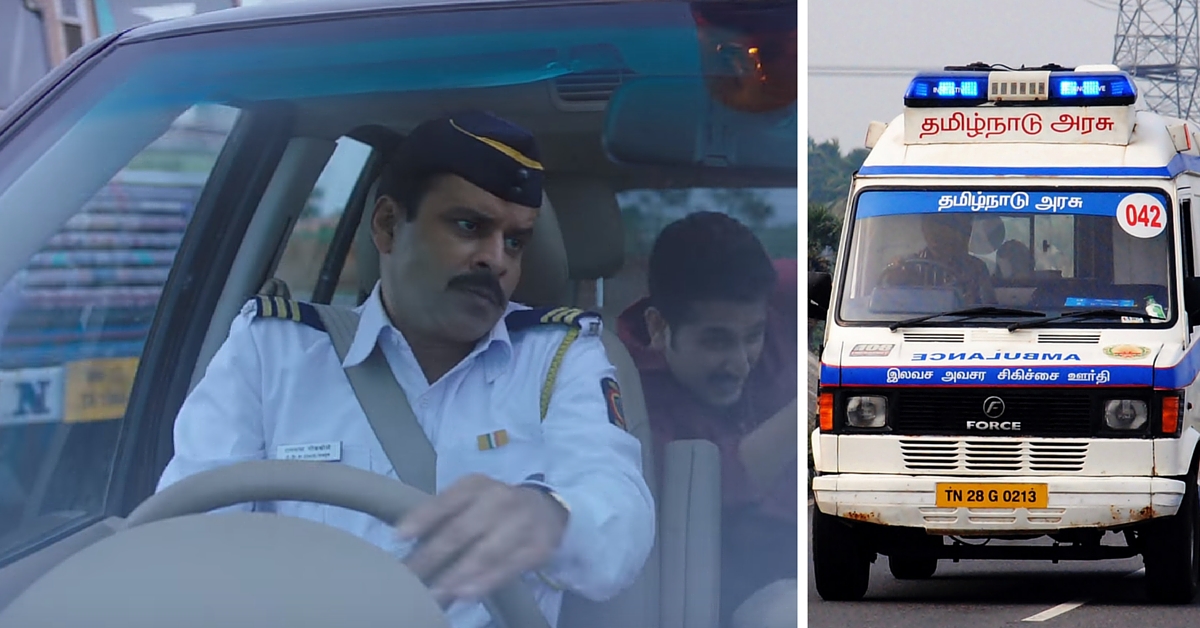 Source: Wikimedia Commons, YouTube
The heart was harvested from a man who died in an accident. It was taken from Government General Hospital and reached the Fortis Malar hospital on a route that would normally take 45 minutes during peak hours.
In another case, where a boy of 16 needed a heart donation in Gurgaon, police ensured that the heart from a brain dead patient in Delhi's Escorts Hospital reached Gurgaon's Fortis – a distance of 32 km – in just 29 minutes. A convoy of police vehicles and an ambulance flew at a speed of 100 km per hour to save the boy.
For another case in Chennai, a heart was transported from Bengaluru. The distance from the hospital to the airport, usually a two hour journey, was completed in 50 minutes. In Hyderabad, a heart was flown in from Bengaluru, and then transported from the airport to the hospital in just 2 minutes.
Similarly in Mumbai, a green corridor between Pune and Mumbai involved coordinated efforts by the Pune traffic police, Mumbai traffic police and even the airport authorities. In this case, a heart was harvested from a brain dead woman in Pune's Jehangir hospital, and reached the Pune airport in just 7 minutes (where otherwise it would take 45 minutes). And after the half hour flight to Mumbai, the heart was put into a vehicle and reached Mulund's Fortis Hospital in about 18 minutes (where it otherwise would take an hour).
Yet, there are many states in India that aren't yet equipped to deal with 'green corridors'. But that could hopefully change as more awareness is created with films such as Traffic.
Besides Manoj Bajpai, the movie also stars Jimmy Shergill, Prosenjit Chatterjee, Divya Dutta and Richa Panai.
Featured image source: YouTube
Like this story? Or have something to share? Write to us: contact@thebetterindia.com, or connect with us on Facebook and Twitter (@thebetterindia).