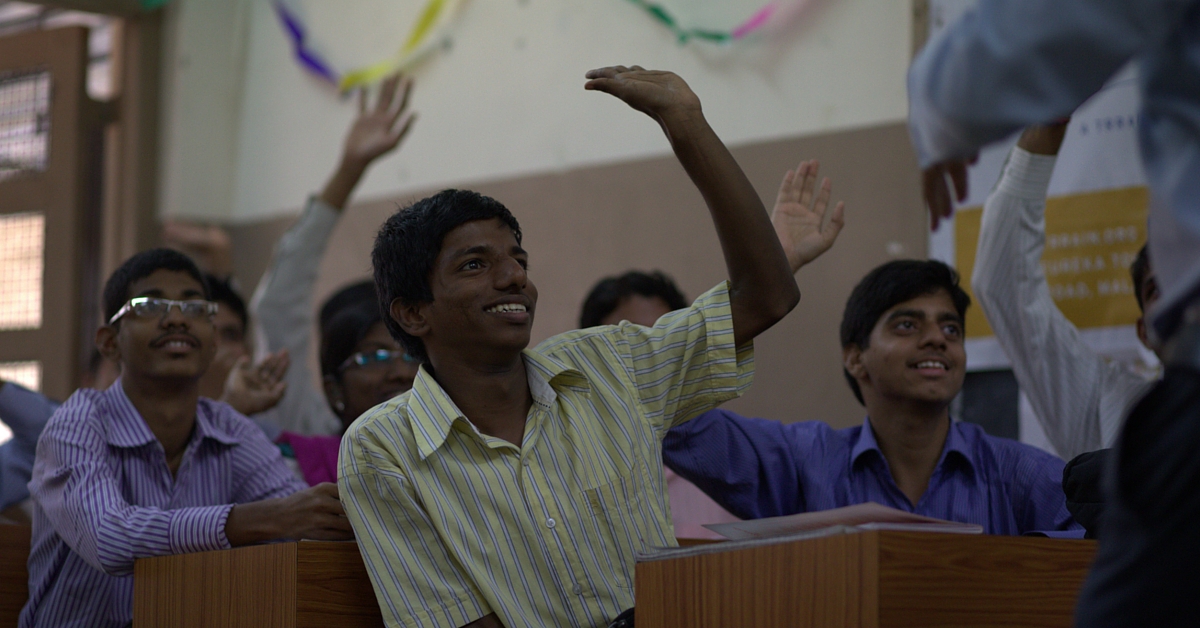 Pankh - an initiative of TRRAIN - is a free-of-cost, comprehensive vocational training programme for people with disabilities. In five years, the organisation has helped train and place more than 2,800 individuals.
Pankh's comprehensive job training programme has helped more than 2,800 individuals with disabilities find employment and discover financial security for themselves and their families.
A young man with hearing impairment finds his new job is the reason for his parents' beaming smiles. A physically challenged son of construction workers gets his first job at the age of 32. A young woman with locomotor disability finds a job that helps her educate her younger sister. A hearing impaired young girl finds that her economic independence translates into financial security for her entire family.
With only 1% of 77 million disabled Indians finding gainful employment, these stories might seem rare. But one initative is hard at work to ensure they become the norm: Pankh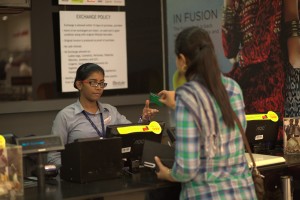 The brainchild of B S Nagesh (of Shoppers Stop fame) and Meera Shenoy, Pankh is the result of a collaboration between Trust for Retailers & Retail Associates of India (TRRAIN) and Youth 4 Jobs Foundation (Y4J).
The initiative was started in May 2011, with the primary aim of ensuring employability for people with disabilities (PWD).
The organisation offers a comprehensive 60-day training programme, which includes trade specific training as well as training in life-skills, soft skills and spoken English. Students spend the first 45 days honing their skills in the classroom. The last 15 days are spent putting their theoretical knowledge to practise with on-the-job training.
Read also: How the Government Is Helping Make the Workplace More Accessible And Inclusive for the Disabled
Funded by corporate donors, the programme is offered free-of-cost for all students. Out-of-station students are also given the option of entering the residential programme, which covers the cost of their room and boarding.
At the end of the programme, Pankh organises campus recruitments and helps facilitate placement of all students.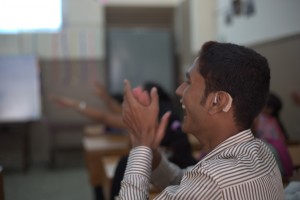 For many, these jobs become the first time they are given the opportunity to move away from the role of dependents to take on the role of providers.
The result? Individuals brimming with self-confidence, ready to take on the world and any challenges life throws at them!
"The change is dramatic," says Nagesh, "and while there is a definite financial impact on the disabled individuals, there is also a profound societal impact… lives of entire families have changed."
Nagesh recounts the story of Jabid Ali, a physically challenged youth from Kurnool, Andhra Pradesh. Jabid's father is a farmer and the family of seven lived on a meagre monthly income of Rs. 5,000. When Jabid first heard of Pankh, he was eager to join. After convincing his reluctant parents, Jabid made his way to Hyderabad and started his training.
On completing the programme, Jabid landed his first job as a cashier with a monthly salary of Rs. 7,500. Within a few months, he had saved enough money to send home Rs. 30,000.
"When his family proudly told the villagers – 'Our son sent us Rs.30,000 from Hyderabad,' their reaction was, 'He must have gotten into bad habits, he is a polio-stricken boy, how can he send Rs.30,000?' Some of the villagers actually came to the city to verify where he was working. And when they saw that he was working in a big, reputed store, they took him back and honoured him in front of the entire village. That was a proud moment for his parents. Suddenly, not only had this boy's life changed, but his parents' had as well," says Nagesh.
Read also:Ramu to IAS Ramesh: The Story of a Disabled Bangle Seller Who is Now an IAS officer
"It is definitely a life-changing experience for them," agrees Pallavi Nagesh, Marketing Executive at Pankh. "Since they are born with disabilities, they feel they are not able to contribute much and they are looked at as a burden. Getting a job doesn't impact them alone, but impacts the eco-system around them as well."
Hareesh Amjuri, Social and Digital Manager at Pankh, echoes the sentiment:
"Most of them come from backgrounds where their families were getting Rs. 3,000 or Rs. 4,000 per month. Here, with their first jobs, they earn anywhere between Rs. 7,000 and Rs. 9,000. This definitely impacts their beneficiary systems."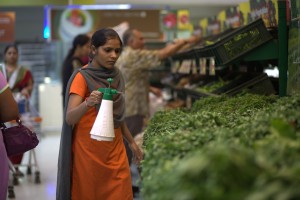 While the economic impact and its multitudinal effect is impressive, equally noteworthy is the transformation the training brings about in the personalities of the trainees.
Vinod Kamble, a student says: "I learned so many things, so many new words and so much about retail – which was very new to me. I became aware about personal hygiene and manners. I changed a lot during the training. I feel I am improving, my confidence is also growing."
Since its inception, Pankh has expanded to 25 Centres across five states. In the five years of its existence, it has trained over 2,800 individuals with disabilities.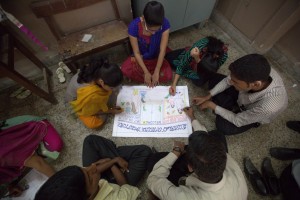 Pankh's job doesn't end with ensuring placement of its students with reputed companies like Reliance, KFC, Landmark, Being Human, and others.
Since a welcoming work environment and genial co-workers contribute to an individual's professional performance, Pankh offers sensitization workshops. "We sensitize them on how to work with PWDs, how to talk to them and – since it's a sensitive topic – how to approach their disabilities," says Pallavi.
Read also: The Team That Is Using Technology And Innovation To Provide Employment To Rural Youth
While hiring people with disabilities greatly changes their lives as well as the lives of their family members, research shows that it is a decision that makes good business sense as well. The average attrition rate for a person with disability is 3.3% as compared to the industry average of 6.8%. His/her productivity is also 7% higher than that of other employees.
Pankh is an initative of TRRAIN – Trust for Retailers and Retail Associates of India. TRRAIN was established in 2011, with the aim of empowering people in retail.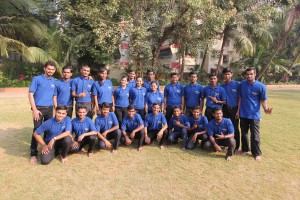 "Everything in my life has happened because of retail and, therefore, when I decided to give back to society, I decided that whatever I do, I want it to impact this industry," says Nagesh.
"We identified six areas we could work in. These came from the verbatim statements made by the employees," explains Nagesh. "For example, they said 'Hum bolte hi nahi hai ki hum sales mein kaam karte hain (We don't tell others that we work in sales).' This became a question of pride, so we started the Retail Employees' Day."
Retail associates bemoaning the lack of respect and recognition they got resulted in the TRRAIN Retail Awards, while complaints about exclusion from society led to the inclusive-development initiative, Pankh.
The sentiment 'Padhe-likhe nahi hai aur koi padhaa ta bhi nahi hai (We don't know to read and write, but nobody teaches us either),' translated into the TRRAIN-Aptech Skilling Programme.
All four initiatives were launched in 2011 and were extremely well-received.
Last year, more than 4 million people in two countries celebrated Retail Employees' Day and – inspired by TRRAIN's Retail Award – the first World's Best Sales Associate Award was held in Rome last year.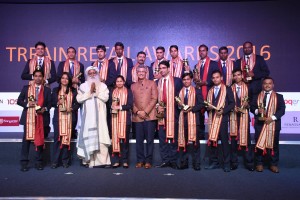 Like Pankh, the TRRAIN-Aptech programme too has played a crucial role in transforming the lives of many.
Explains Hareesh:
"Few retail associates are degree holders. Their career progression is negligible since no one is skilling them. We've partnered with Aptech to train retail associates in English, communication skills and product training. With this programme, sales associates can even go on to become managers. So far, we've trained more than 10,000 associates."
TRRAIN is now looking at scaling their projects to impact more people.
Explains Nagesh, "In the coming years, we also want to have the capacity to train more than 10,000 people under Pankh. Who knows, 10 years down the line, we could have a store manager out of Pankh or a CEO out of the TRRAIN-Aptech programme."
You can learn more about the wonderful work they are doing at their website www.trrain.org
You can also contact them at info@trrain.org
Like this story? Or have something to share? Write to us: contact@thebetterindia.com, or connect with us on Facebook and Twitter (@thebetterindia).
We bring stories straight from the heart of India, to inspire millions and create a wave of impact. Our positive movement is growing bigger everyday, and we would love for you to join it.
Please contribute whatever you can, every little penny helps our team in bringing you more stories that support dreams and spread hope.
Tell Us More