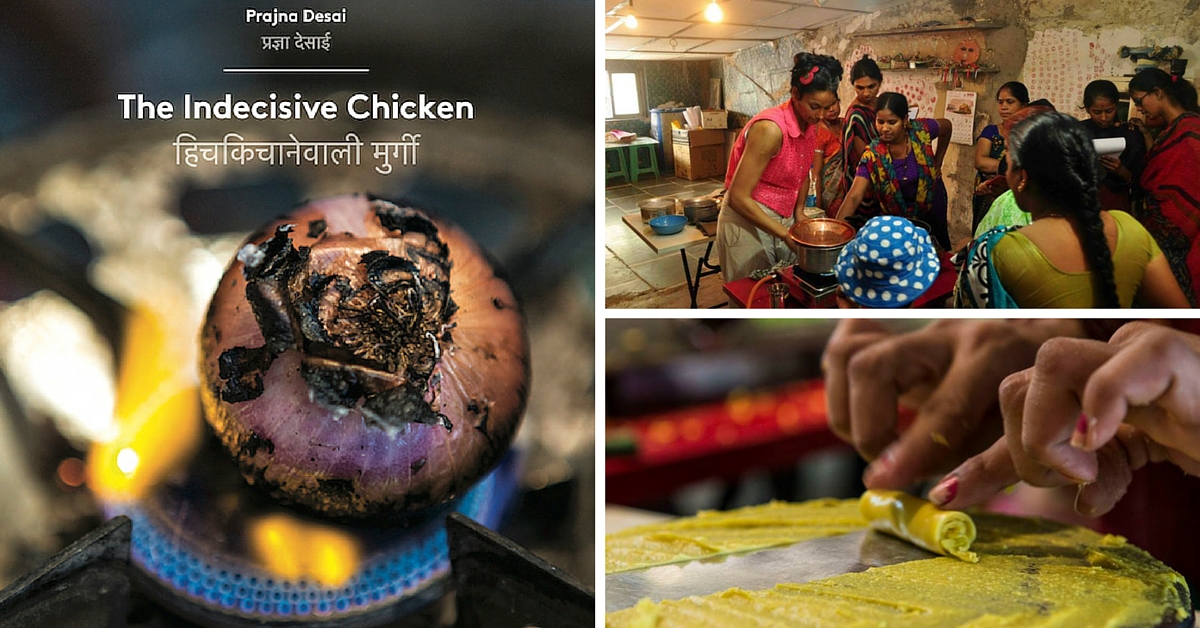 Prajna Desai captures the unique cultural flavours and aromas that come out of the melting pot of Dharavi, Mumbai. Her book, The Indecisive Chicken, has stories about eight women, their food, their culture, and food myths.
Prajna Desai captures the unique cultural flavours and aromas that come out of the melting pot of Dharavi, Mumbai. Her book, The Indecisive Chicken, has stories about eight women, their food, their culture, and food myths.
"My husband says eating chicken will make you stupid. The bird is indecisive about whether to run left or right," says one of the eight Dharavi-based women explaining why she doesn't eat chicken.
That's where Prajna Desai, a Mumbai and Tokyo based writer and art historian, got the idea for the title of The Indecisive Chicken, a colourful book that captures the exciting flavours and vibrantly distinct cultures within Dharavi. Based on eight women – Kavita Kawalkar, Bharti Majewadia, Jigna Majewadia, Sarita Rai, Usha Singh, Kavita Vishwakarma, Rajani Borse, and Rizwana Qureishi – the book is divided into chapters that describe each women, along with their special recipes. Their culinary art is displayed in dishes that range from the mundane to the exotic – baingan ka bharta to meetha thokwa.
More than just recipes, Desai writes about how these women have a unique relationship with food. It explores how they look after the aesthetics of what they make, and how it leads to women's employment.
Dharavi is known to the world as a slum with various small innovative industries working within its tiny lanes. That it is also home to a culinary den, is something that many are unaware of. People belonging to various ethnicity reside within Dharavi; their intermingling and their traditional flavours mix to form an exclusive taste.
It was a food festival organised in June 2014, called The Dharavi Food Project, which turned into this bi-lingual cultural cookbook.
Organised by the Dharavi Biennial Arts and Science Festival, a 13-day pop-up was set up, Desai overlooking and mentoring the eight women, who showcased their range of culinary skills.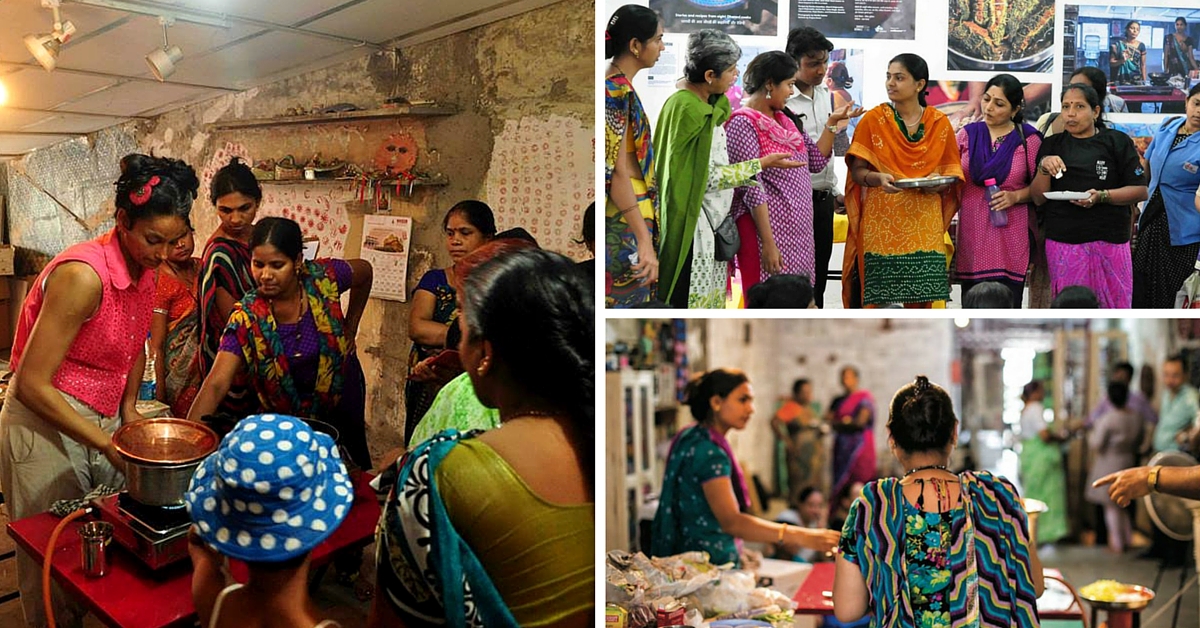 "The recipes constitute everyday food, familiar within communities but unfamiliar to those on the outside, as well as food cooked on special occasions. I invited the women to contribute recipes that they excelled at and which resonated with their cultural background," said Desai to Hindustan Times.
Desai's book, a work in progress for 18 months released this year, is seasoned with little stories about the women, funny anecdotes they shared in earnest, and tidbits about the lives of these women.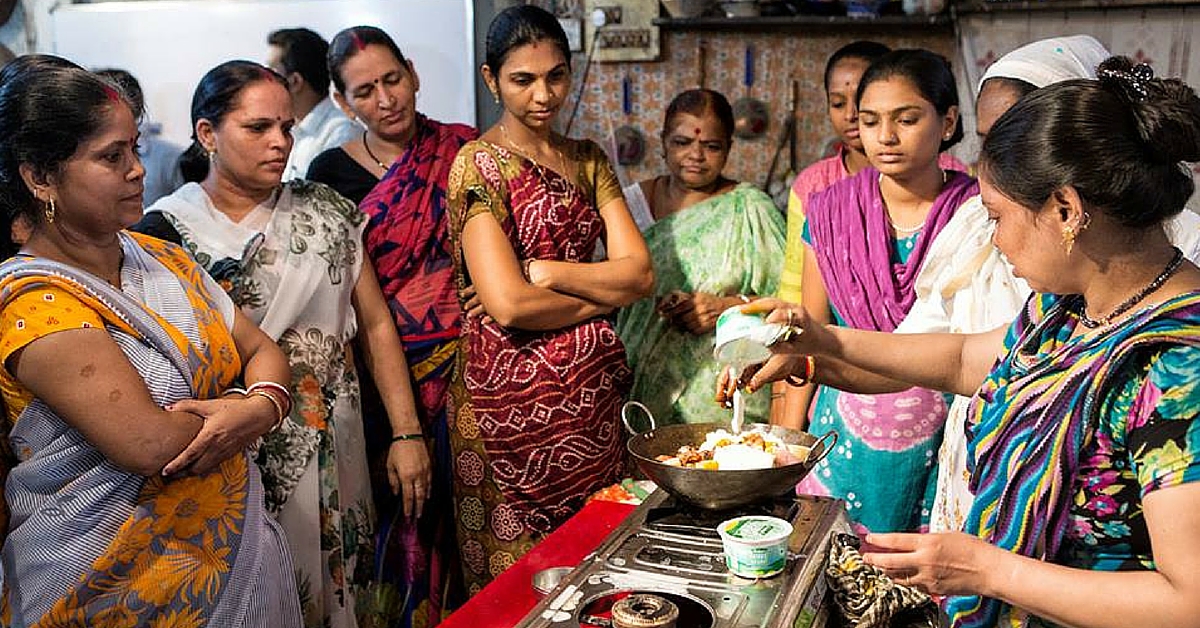 As she explains, "The thrust of the book is to compel a second look at the processes that fuel everyday cooking — hard work performed by women for no pay, a grasp of chemistry (strong or weak), an acute sense of when experimentation is called for, a desire for pleasure and sensuous gratification, a respect for humble ingredients, and the capacity to shift with the seasons and cook with what's available."
She confides that the women did not hesitate in the least to talk about their recipes.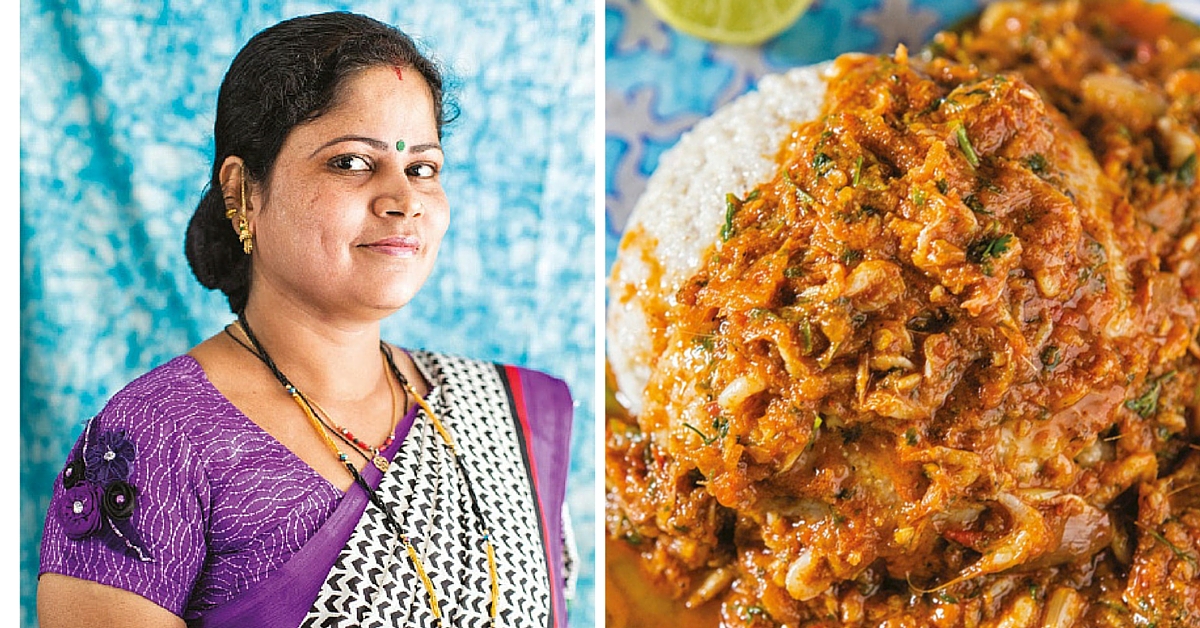 In fact, most of them wondered aloud why someone would want to write about their recipes. But in the end, it was their moment in the spotlight, which they adored. "It was gratifying for most to share their talents with a multi-cultural group, and have a platform frame a daily task as a special act worthy of being archived," Desai explains.
The book also reveals a basic human trait: food myths alter food habits greatly. Referring to the chicken incident which spurred the idea for the title, Desai explores in the introduction how people's first-time reactions to certain food could affect what the entire family would eat in the future. "People will avoid delicious, sweet fruits because their spiky skins evoke visions of being impaled from the inside," she writes, "Or, cooked flesh might trigger a gag reflex, aversion to that meat, and eventually even dislike of the animal…They become ruling principles, traversing generations, before finding firm footing in cultural habits and family kitchens, serving to distinguish communities and falsely define notions of superiority and hygiene."
The recipes in the book range from lip-smacking slow-cooked meats to spicy gravies, subtly flavoured desserts to delightful veggie dishes, all home-cooked recipes special to the eight women.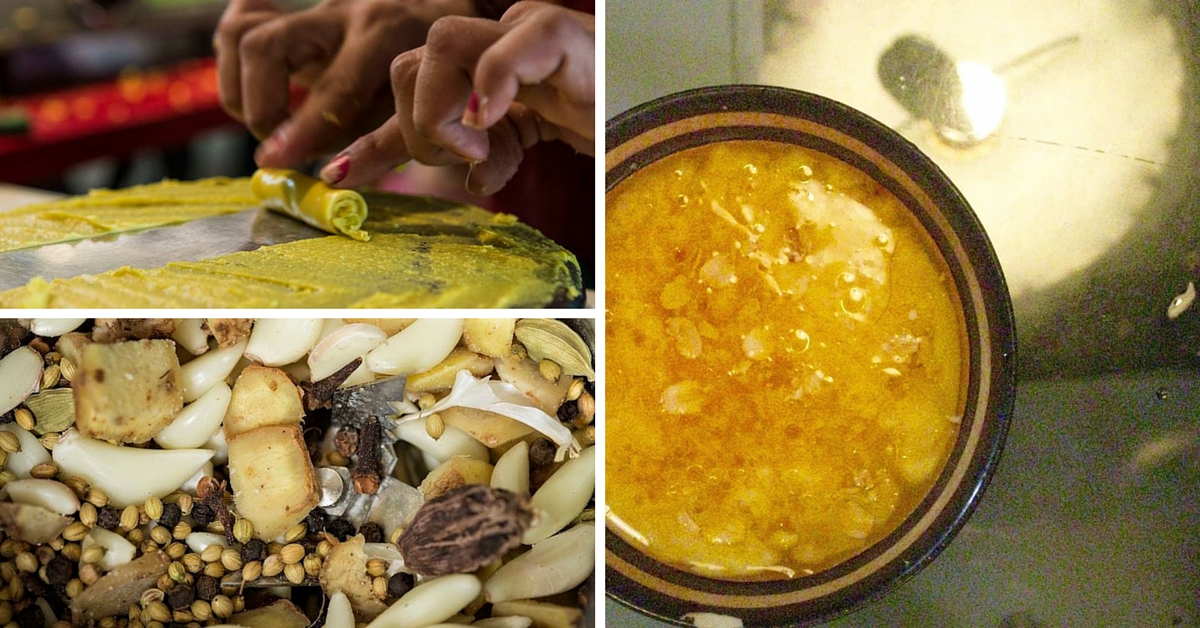 "The book explores, through stories and recipes, how home-bound women in modern Asia inhabit the world—as thinker, mystic, politician, health professional, and teacher," says Desai on her page, "Food, that most basic but also most invisible act of production, allows the wheels of culture to turn. Women like the ones in this book make that happen."
Indeed, a culturally flavoured book such as this is a delight to read; not just for its aesthetics and recipes, but also its heartwarming stories.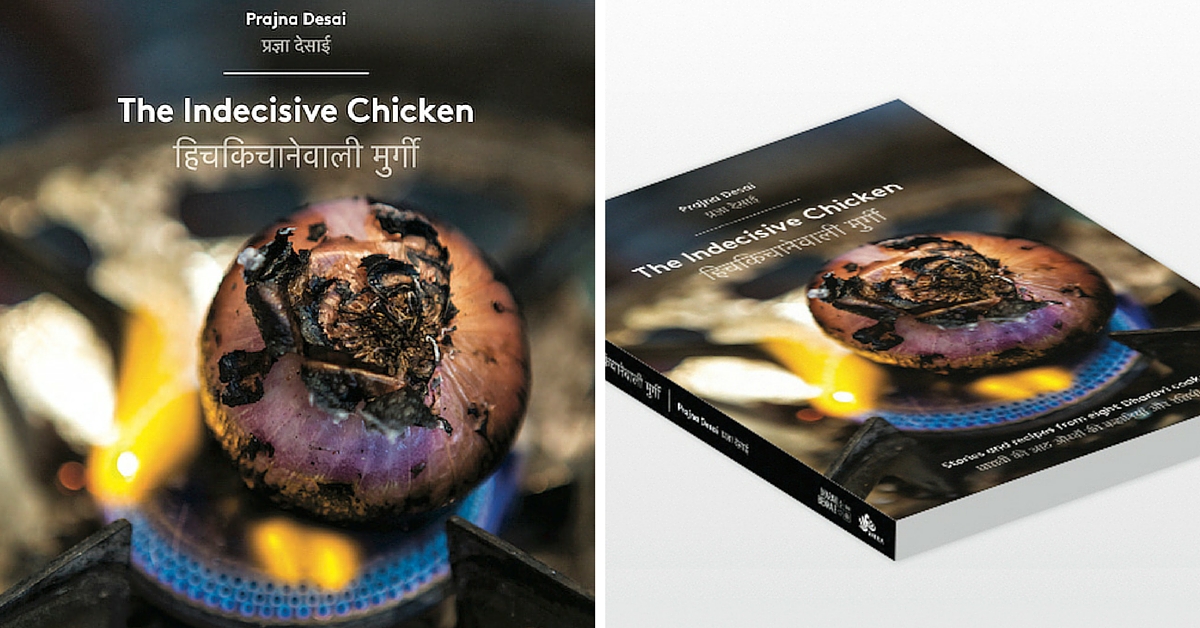 Get the book here.
Like this story? Or have something to share? Write to us: contact@thebetterindia.com, or connect with us on Facebook and Twitter (@thebetterindia).