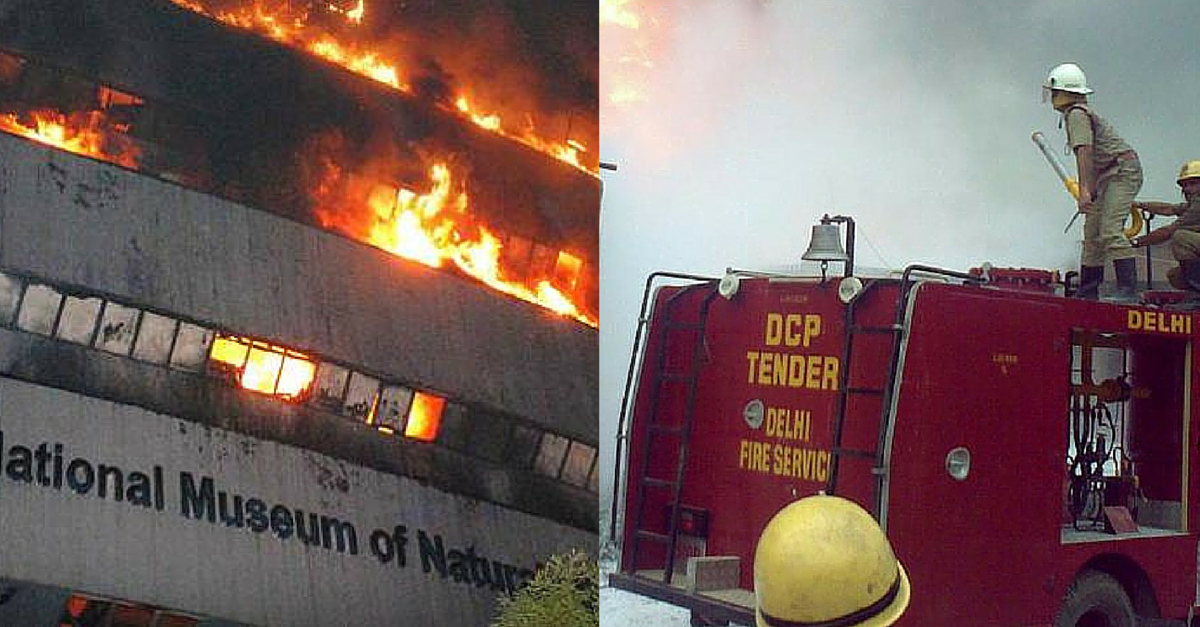 A team of 6 firemen fighting the fire at Delhi's Natural History Museum found themselves trapped between two burning floors.
O n the morning of the 26th, the country woke up to the heartbreaking news of the fire at Delhi's National Museum of Natural History.
Set up in 1978, the Museum was home to several preserved specimens of butterflies, snakes, frogs and lizards. It also had mounted specimens of tigers and leopards.
The fire is believed to have started on the top floor of the building at 1.45 am. Within no time at all, all six floors of the iconic building were engulfed in a raging fire.
With sprinklers and water pumps failing to kick in, more than 35 fire engines were rushed to the spot.
The firemen took turns entering the building in teams and were supervised by former fire chief A K Sharma.
Things took a turn for the worse when a team of six firefighters found themselves trapped between two burning floors, with no eacape in sight.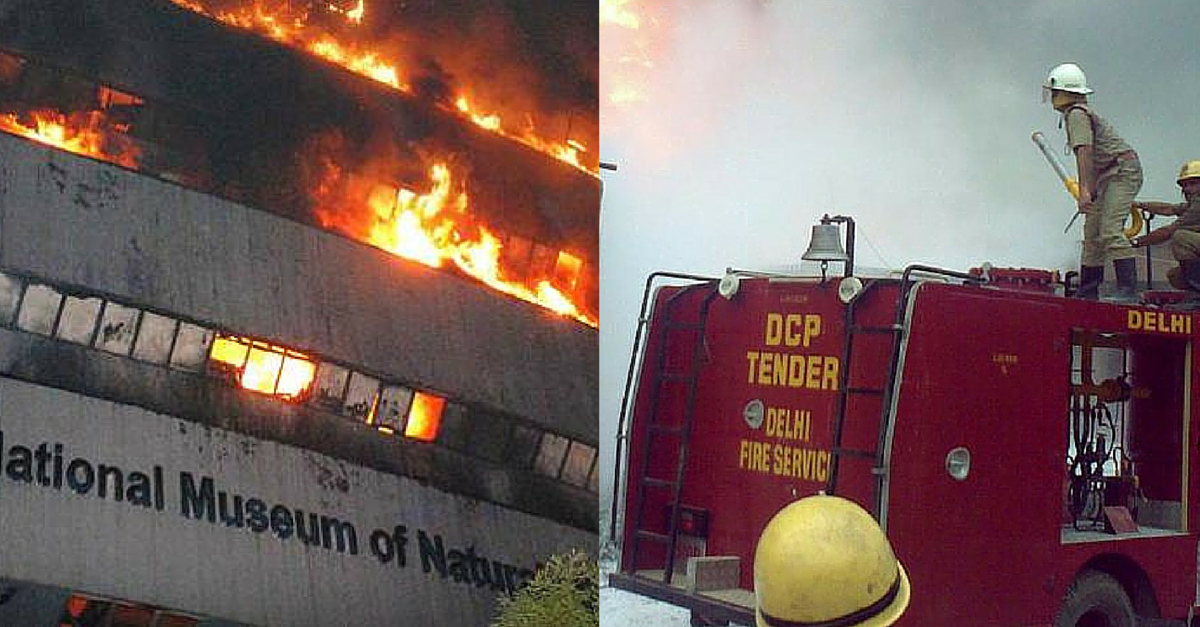 "The fire that originated from the fifth floor had spread till the fourth. The aim was to do damage control there. What the officers could not assess was the rate at which the flames were spreading," recounted Sharma to NDTV.
"When they were trying to control the situation on the fourth floor and dodging the burning fibre ceiling which was falling down in pieces, the fire made its way to the third floor too. They tried to retreat but the approach zone towards both staircases was blocked by burning material."
The trapped firemen tried to use their flashlights to signal to their colleagues outside. One of them even managed to make a call for help over the wireless.
On learning of their situation, a rescue operation was immediately launched.
Scaffoldings erected outside the building for repairs, came to the rescue of four firemen. The remaining two firemen made their way out of the burning building with the help of the skylift.
All six were rushed to the hospital and treated for smoke inhalation. They have since been discharged and are doing fine.
Mr Atul Garg, Deputy Director of Delhi Fire Services said "In such scenarios, firefighters have to brave extreme heat and temperature that may exceed 800 degrees Celsius and can even touch 1000 degrees Celsius. They are dressed in proper uniform and equipped with techniques to meet the challenges. However, it never stops being a difficult task."
170 firefighters worked for more than three hours to douse the raging fire.
Hats off to the brave firefighters.
Image for representation only. Source: Facebook
Like this story? Or have something to share? Write to us: contact@thebetterindia.com, or connect with us on Facebook and Twitter (@thebetterindia).