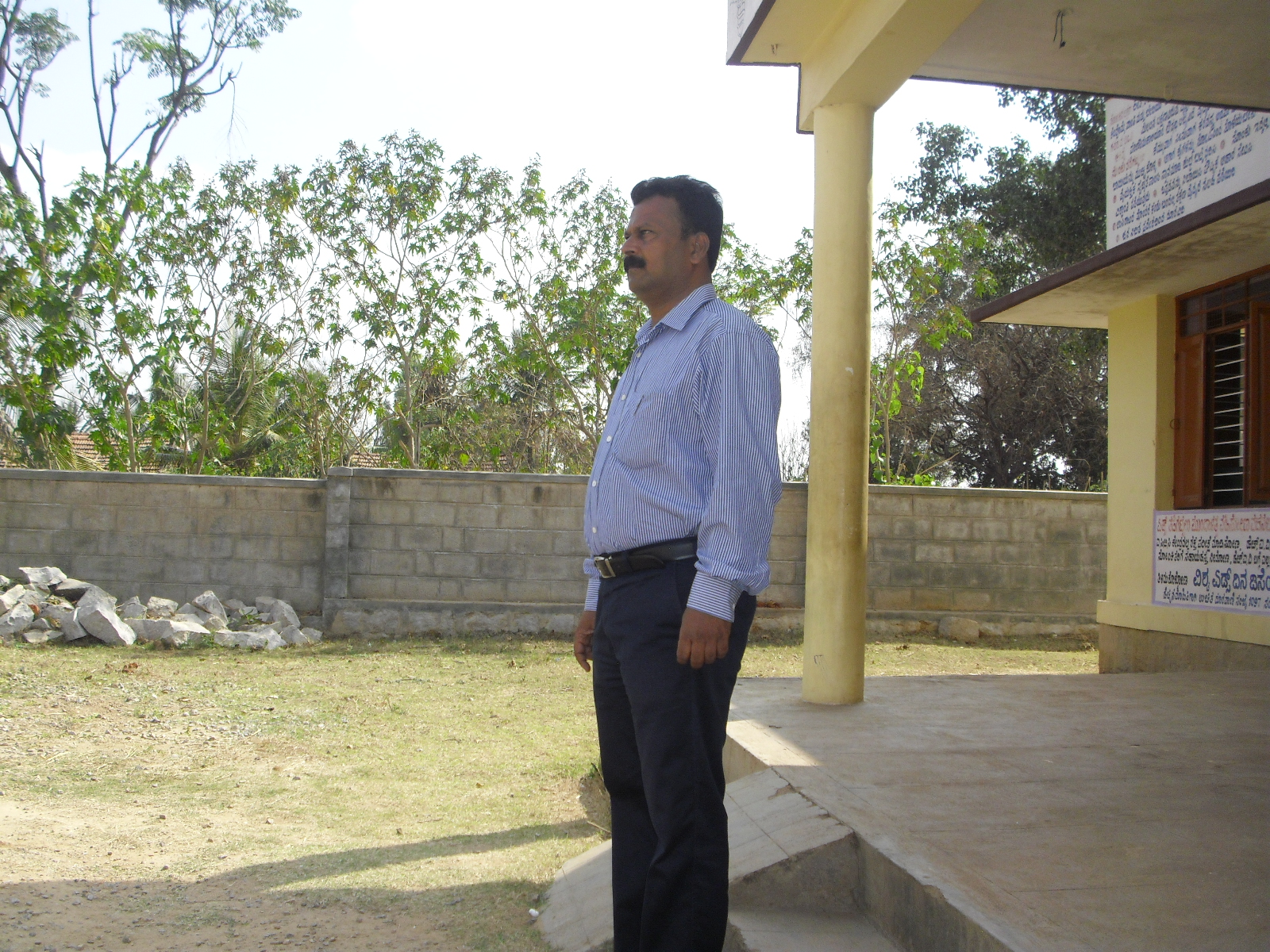 Kuruvila Daniel visits a Public Health Centre in rural Karnataka for a day and comes away impressed by the commitment and work ethics of the Public Health Officer at the
Kuruvila Daniel visits a Public Health Centre in rural Karnataka for a day and comes away impressed by the commitment and work ethics of the Public Health Officer at the centre. This is his account of the role of the PHC and its staff, and what he saw first-hand. It reconfirms our belief that the impact of one dedicated officer can have an incredible effect on his surroundings.
The primary health centre (PHC) is the basic unit on which our entire health system is built. A PHC provides curative services for ailments; organises preventive healthcare activities like immunisation and health education and it also promotes good health through campaigns on nutrition and other activities. According to the norms, there should be one PHC for a population of 30000 (relaxed to 20000 in case of hilly or inaccessible areas). Although the network of PHCs is vast, there are various issues in providing good quality care for all people living within the area covered by the PHC.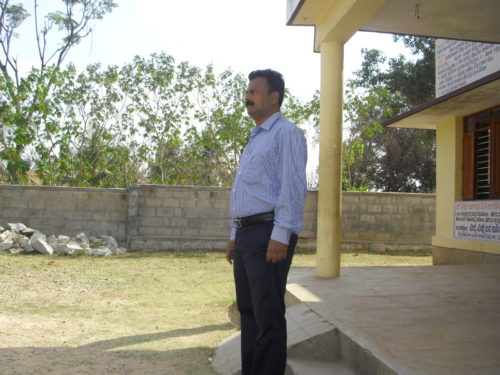 Being a PHC doctor is not an easy job. He/she is responsible for the health care of several thousand people. The medical officer has to wear many hats in the course of work – as a doctor treating patients, as a manager of staff and at other times, as a "negotiator" among the local people with varying demands from the PHC. To understand how a PHC medical officer balances these many roles, I spent a day with the PHC medical officer of Kittanagamangala, a village in Kunigal taluk of Tumkur district. There are about 8355 people in the village. It is 45 km away from Tumkur town. By spending a whole day with the medical officer at work in the facility, I got a clear understanding of how he manages the facility, how useful his services are for the rural people and what his profession means to him.
The PHC medical officer has mainly administrative and clinical responsibilities. The administrative functions include keeping attendance, replying to official communication, staff management in the facility, supervision of maintenance of the facility including waste management mechanisms and guidance to field staff. Within and outside the facility building, he has to keep good relationship with Panchayat officials. If a beneficiary of an incentive scheme steps in, he has to complete the documentation requirements of the same even when he is examining patients.
His clinical functions primarily involved examining and rendering outpatient services to people. Certain outpatient services required some kind of documentation as well. He cordially greeted each of his patients, smiling and enquiring about their health. He seemed to be on familiar terms with several of them. Using a Glucometer he measured the blood sugar levels of diabetes patients. During consultation, he also gave to his patients preventive health advice and warning against transmission of communicable diseases. In some cases, he also gave a recommended diet in writing with adequate explanation. When the pharmacist was away he checked and explained the dosage of medicines dispensed by the Junior Health Assistant. In the consulting room, he tried to maintain privacy of patients and their diseases. Wherever required, he asked for treatment history at other facilities and clarified about possible referral, taking the patient into confidence. During consultation he seemed to attend only to official phone calls, mostly from his supervisors. For a patient, who had recently completed treatment for Tuberculosis, he sought telephonic clarification from the medical officer at the taluka level, who was in charge of Tuberculosis and accordingly asked the patient to bring the report of her chest X-ray. During consultation, he made it a point to allay the fears of patients. He is answerable to at least 10 bosses (programme officers) and is supposed to implement over 22 national programmes!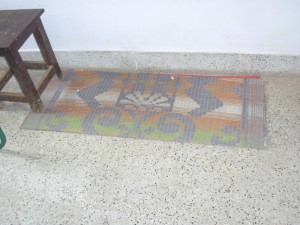 The upkeep of the facility, performance of the PHC and the personal touch in consultation process revealed his commitment to the profession and concern for the poor. The PHC and its surroundings looked very clean and hygienic. The facility was well maintained with oil-painted walls, well- stabilised seating arrangement, clean office space, mat for patients to stand upon while in queue for consultation, provision for purified hot and cold water, systematic drug storage and a television in the patient waiting area. There was adequate waste management facility within the PHC compound. His interaction with the PHC staff was very cordial. He told me that it was indeed because of good annual planning and a team of motivated staff that there has not been any epidemic in the catchment area for last 10 years. In fact, I found that he visited some patients at their homes, if need be! While examining an elderly person, he asked if the patient was receiving old age pension. When the patient replied in the negative, he explained to him how to be eligible for it and offered to issue the required age certificate.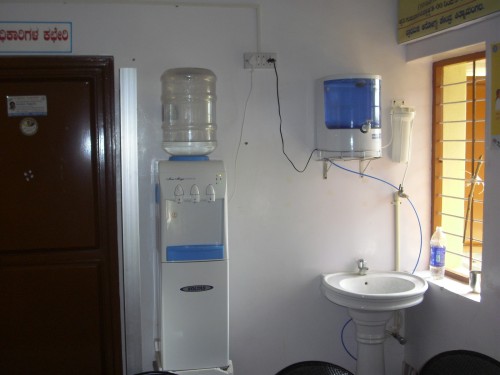 I learnt that he has been working in Kittanagamangala for 16 years; his job was regularised only eight years ago. And it was only three years back that his PHC got an adequately spacious building. Before that, it had been functioning in an adjacent small building with very poor facilities. He recollected that running the PHC in a small place for all those years had been very challenging. He told me that he enjoyed his job as a PHC medical officer. He also expressed that he respects his profession and likes to serve rural people. Perhaps, one of the reasons for this is that he was born and brought up in a rural area. This also helped him to mix easily with the local people and the culture. He expressed that he is personally aware about the unmet health needs in villages.
A PHC doctor is the pillar of our health care system. We expect him to provide primary health care – curative, preventive and rehabilitative services, but he faces many constraints. He works in remote areas and lacks access to many provisions and facilities. He manages the several health programmes that are launched and is expected to be a doctor as well as a manager. In Kittanagamangala, I was able to meet with and witness first-hand the difficulties faced by the doctors who serve in thousands of our PHCs which cater to rural India. PHC doctors and staff should receive the best of support and encouragement so that they may continue their valuable services at the grass root level. Let us hope for the necessary political will, adequate financial allocation and supportive supervision to realise this.
Kuruvila Daniel is a science graduate and a trained Social Worker currently working with Institute of Public Health, Bengaluru. He believes that writing examples of committed services in rural public health area will encourage health officials in India to work for the under-served rural population, and he believes that The Better India is the best platform for bringing this to public notice. Overall, he wants to stand for social development in India with good health indicators.
We bring stories straight from the heart of India, to inspire millions and create a wave of impact. Our positive movement is growing bigger everyday, and we would love for you to join it.
Please contribute whatever you can, every little penny helps our team in bringing you more stories that support dreams and spread hope.