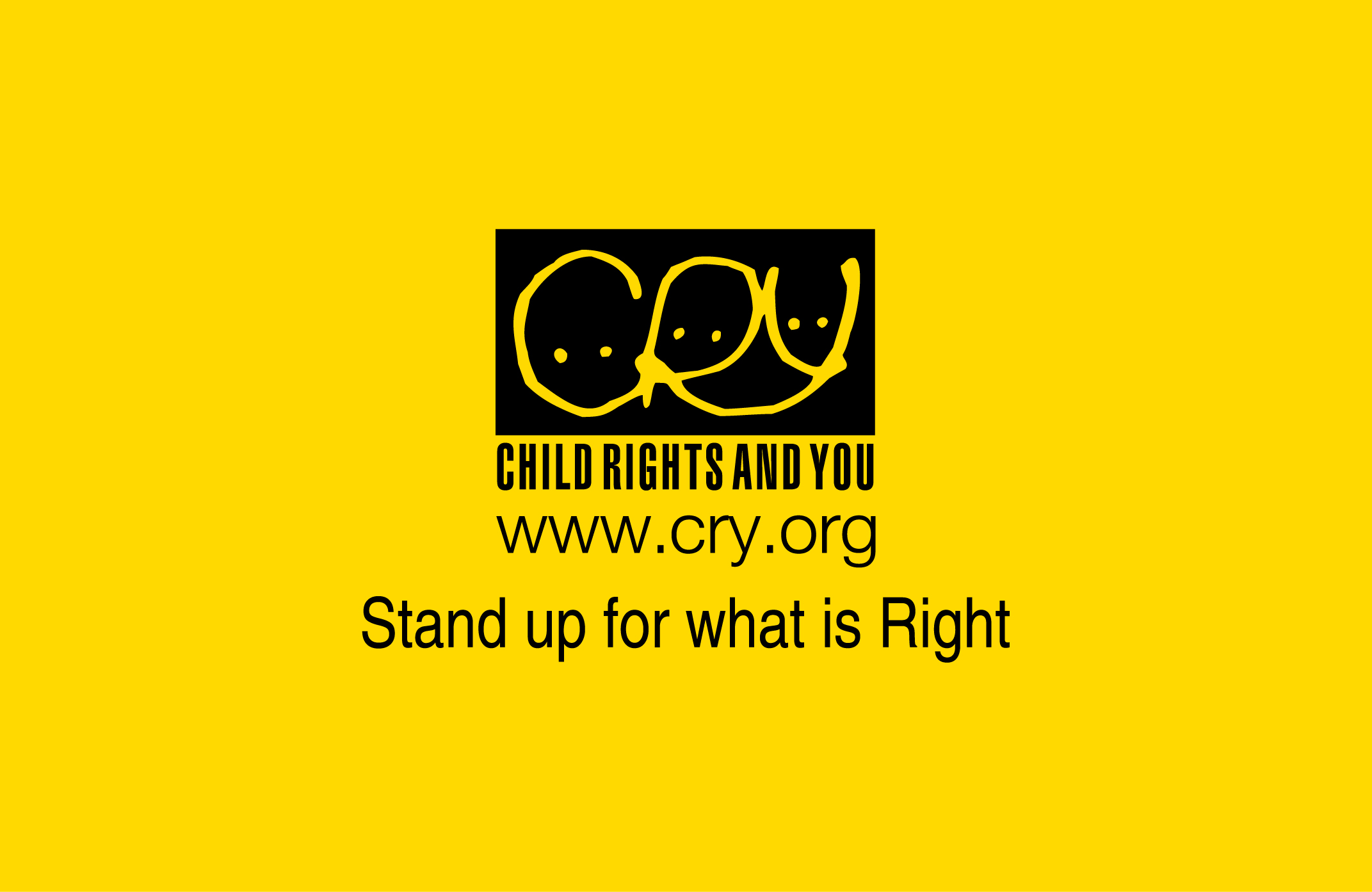 CRY – Child Rights and You is an Indian organization that catalyses permanent, sustainable change in the lives of the nation's neglected and marginalized children. We do so by rallying public resources in a movement towards getting children their due rights. We actively partner individuals and organizations to tackle issues that affect children and their families, at the root, and not address the symptoms alone.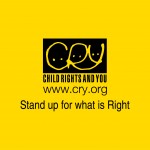 India is home to over 400* million children; a group which does not yet have the right to vote, sign a contract or form unions and associations. And yet, this same group pays the highest price for all our failures as a society, falling victim to the problems of discrimination and abuse. Inspite of this, we continue to treat them as objects of sympathy and concern rather than as citizens whose constitutional rights are violated more than any other group.
What began as one man's vision (of Late Rippan Kapur, our founder) is today a movement; of people from all walks of life, who believe that no child must be wronged. Our 'child rights' approach is geared towards bringing a sustainable and permanent change, one that ensures every child in India, whether girl or boy, gets an equal opportunity to a childhood.
4 CHILDRIGHTS

SURVIVAL
The Right to survive with adequate nutrition and quality health care services, citizenship and a wholesome family life.
CRY, in partnership with local NGOs ensures that Primary Health Centres are functional, pre and post-natal care services are available, immunisation camps are organised.

46,896 children have benefited from health programmes in 2006-07

PROTECTION
The right to be protected entails that all children be nurtured and protected from harmful influences, abuse and exploitation in any form and have a caring, secure family.
By mobilising communities to ask for minimum wages and avail of government schemes like employment guarantee schemes, so that they do not have to send their children to work. Thus by demanding for an accountable governance, creating a safer environment for India's children.

102 more villages were child-labour free in 2006-07

DEVELOPMENT
The right to let a child develop fully through free, equal and quality education, recreation and a supportive environment.
CRY, along with its alliance partners, lobbies for policy- level changes to ensure that children have access to quality, free and equal education; ensures that children attend bridge classes or non-formal educational centres and are admitted into government schools with functional infrastructure.

22,736 more children went to school on 2006-2007

PARTICIPATION
The right to freedom of thought, opinion, religion, expression and action without social or gender discrimination.
All children shall enjoy their fundamental rights. Works towards ensuring this by providing a canvas for expression – forming children's groups, enabling motivation and opportunities at various levels to explore their potential.

690 children's groups formed or activated in 2006-07

How We DOIT

Understand the root cause of the problem
Illiteracy, malnutrition, female foeticide and child labour are symptoms of deeper problems like lack of livelihoods, caste, gender bias and other similar issues. By addressing these root causes, we work to eliminate the visible symptoms.

Mobilise support
We bring together donations, time, voices, support and resources from individuals like you.

Catalyse change
Using the funds and resources generated, we help build capacities of our grassroots partners and field workers towards mobilising their communities to address the root causes that affect them. Thus bringing about a sustainable change in the lives of their children.
Today, 200 grassroots NGO partners, communities in over 5000 villages and slums in 18 states across India, along with 1.5 lakh individuals are doing what's right for India's children.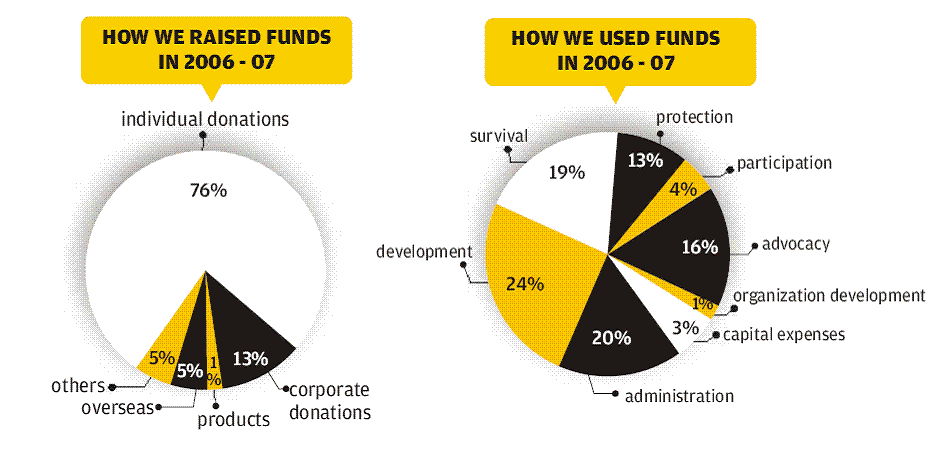 STAND UP FOR
WHAT IS RIGHT
Thanks to individuals like you, CRY has carried the demand for a 'just' world for children this far. But the job is only just begun, because every time you see a violation of children's rights and look away, you support those who exploit children for their own gains, because 400 million children in India need your belief and your support.

HOW YOU CAN MAKE A DIFFERENCE
DONATE: Funds are the critical lifeline not only for CRY, but for over 200 NGOs working with us.
VOLUNTEER & PARTICIPATE: Your time, skills and moral support are crucial. You can join a Public Action Group near your area and participate in activities like the marathon, yatras and street plays.
WRITE, BLOG & SPREAD THE WORD: If you are a media person or have access to the media, write about the injustice meted out to children. Blog your views on www.childrightsandyou.blogspot.com
SHOP: Shop for gifts online at www.thecryshop.cry.org The sales proceeds are ploughed back to support our demand for child rights.
TO KNOW MORE ABOUT HOW YOU CAN MAKE A DIFFERENCE, WRITE TO webinfo@crymail.org
We bring stories straight from the heart of India, to inspire millions and create a wave of impact. Our positive movement is growing bigger everyday, and we would love for you to join it.
Please contribute whatever you can, every little penny helps our team in bringing you more stories that support dreams and spread hope.