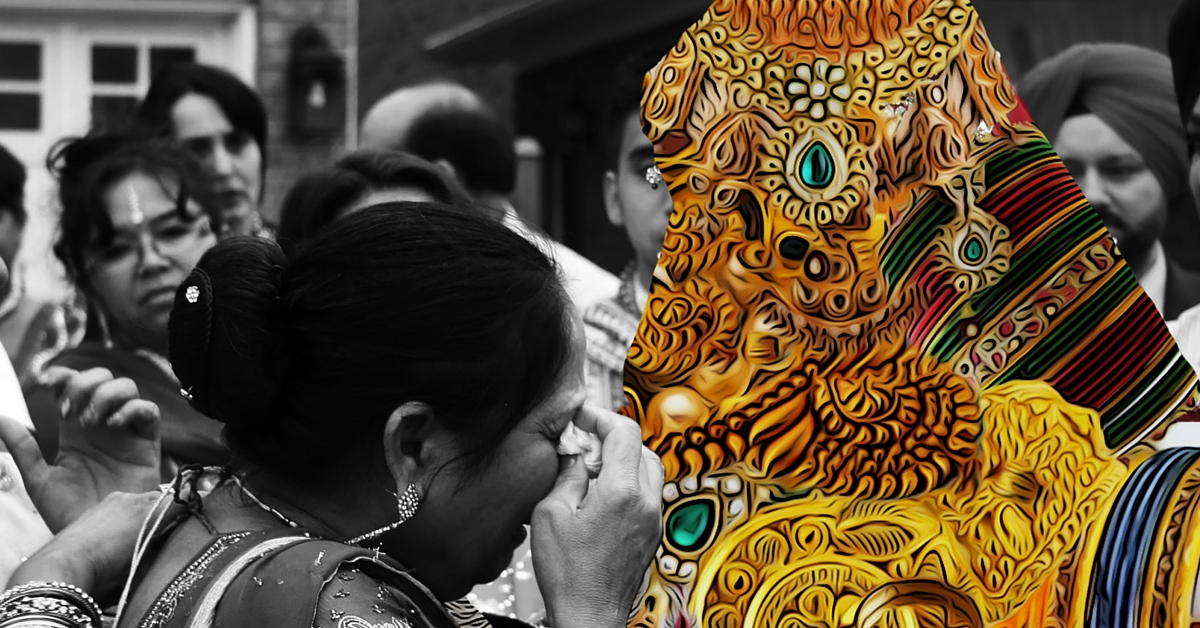 Canadian-Indian artist Baljit Singh takes on the dowry system in her new photo series titled 'Paraya Dhan'
Canadian-Indian artist Baljit Singh takes on the dowry system in her new photo series titled 'Paraya Dhan'
India is often dubbed a superpower-in-waiting. Its cities are filled with towering skyscrapers and ambitious dreams; its women are shattering perceptions and breaking glass ceilings by becoming corporate honchos, financial geniuses and trail-blazing scientists.
Yet, as the country strides towards progress, a cancerous malady continues to gnaw away at the fabric of its society: dowry.
Studies reveal that a woman is murdered every hour over dowry demands. Between 2012 and 2014, the country witnessed 24,771 deaths over dowry and more than 3.48 lakh cases of dowry harassment. These statistics are proof that although illegal, dowry continues to remain a widespread phenomena. It is also a phenomena that is only spoken about in hushed whispers, if ever.
It was this deafening silence on dowry that Canandian-Indian artist Baljit Singh wanted to challenge. She explores the concept of tying a woman's worth to her dowry with her recent photo series 'Paraya Dhan.'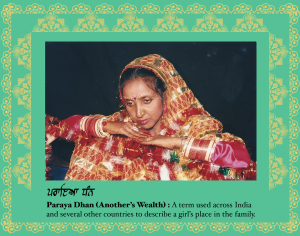 Explains Baljit:"Paraya Dhan is about combating the issue of dowry that often gets hidden under terms like 'culture/tradition.' I wanted to create conversation between kids and their parents that still allow this 'gift-giving' condition to still exist."
"So in order to easily translate this message, I photoshopped a girl from when she's a child to when she's getting married and how she's always seen as this bojh or weight that's only valued as these materialistic items that are often given during dowry."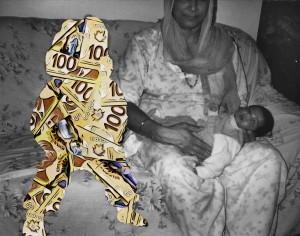 Also read:A European Photographer Shows the World That No One Is Untouchable with Photos That Touch a Chord
"The inspiration behind this series has been building up my whole life. Growing up hearing stories in the news, movies, and from family… Watching my cousin and her fiancé break up because he wouldn't stand up to his mom who was asking for more 'gifts.' It's just ridiculous that in 2016, even in the west we're still dealing with issues of dowry."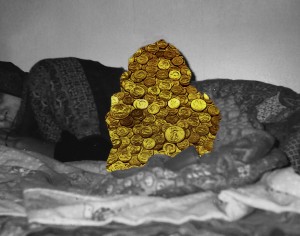 Also read: The Only Town In India Which Will Greet You With A 'Dowry Free Zone' Sign
"This topic is much more prevalent then we think, and no matter how modern and forward thinking we believe we are, certain comments and actions we partake in, subconsciously even, leave an indelible mark," says Baljit.
"There have been comments where girls are saying how they've heard remarks about how 'beti chaar dinh ki mehmaan hai' (girls are temporary they're going to move out anyways) either towards themselves or other girls around them."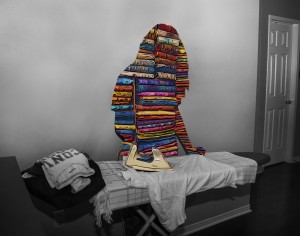 Baljit started working on Paraya Dhan in 2015: "Towards the end of 2015, a friend who was hosting an exhibition for photographers on social issues called "Whose World Is This?" curated by the Native Children at Sol Collective messaged me. I felt like this was a good opportunity to execute this series."
Also read: These UP Villagers Have Pledged to Boycott Anyone Giving or Taking Dowry in Their Village
The series has – unsurprisingly – been well received. "But I don't just want them to leave a like on the picture and close their phones," Baljit stresses.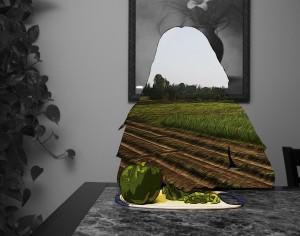 "I want them to question their parents. Why do we still give relatives clothes with a $20 bill during weddings? Why are we asking for cars and property from the girl's family? Be angry, be critical."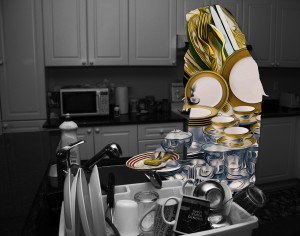 "At the end of the day the only thing that should be exchanged during a wedding are vows and blessings"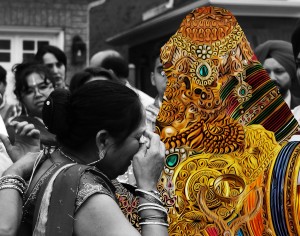 We couldn't agree more, Baljit!
Check out more of her amazing work here.
All images courtesy of Baljit Singh.
Like this story? Or have something to share? Write to us: contact@thebetterindia.com, or connect with us on Facebook and Twitter (@thebetterindia).