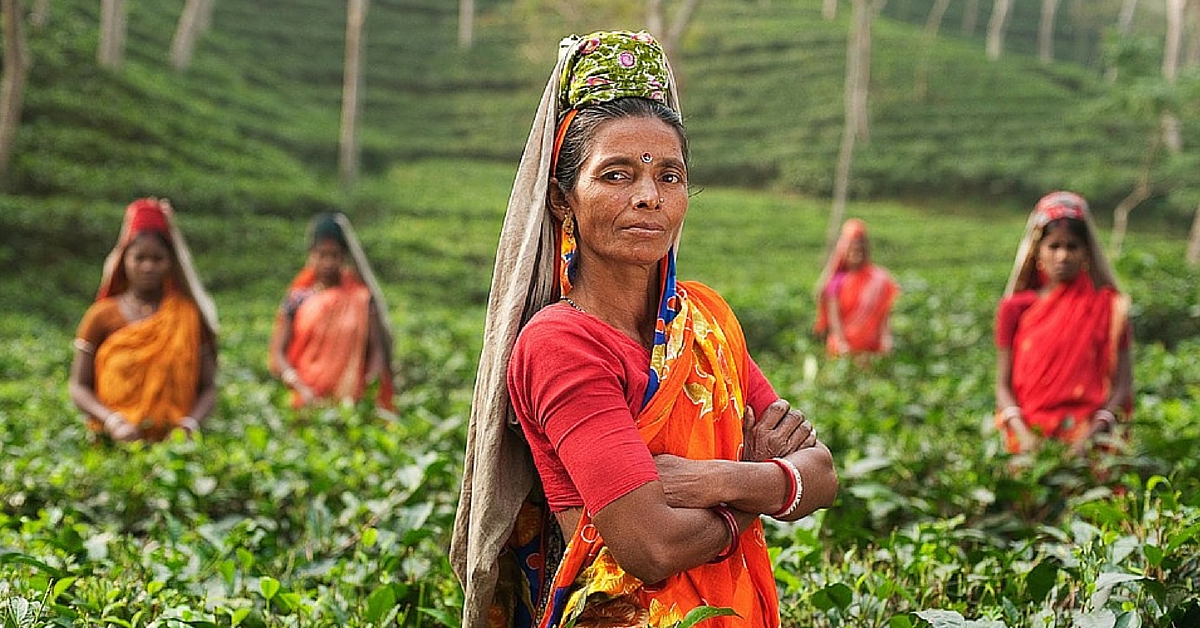 Every country has a unique identity of its own; one that it passes on its people. In this article, TripHobo lists ten things that are synonymous with India and all Indians.
Every country has a unique identity of its own; one that it passes on its people. In this article, TripHobo lists ten things that are synonymous with India and all Indians.
From our rich history to our thriving entertainment industry, a rundown of all the things that make India, India.
1. Celebration is an integral part of our identity
A line from the Late Harivansh Rai Bachchan's famous poem, 'Madhushala' reads: 'Din ko Holi, raat Diwali.'
This translates to 'Celebrating Holi during the day and Diwali at night,' and is the perfect sentiment to describe an Indian's affinity for celebration.
Celebrations are an integral part of an Indian's life and play a role in bringing us together.
Indians are firm believers of 'Khushiyaan batane se badhti hain,' and live by the sentiment. After all, where else will you find a Maharashtrian celebrating the Punjabi festival of Baisakhi, or a Gujarati celebrating the Tamil festival of Pongal?
In celebrations, we find togetherness and comfort.
2. We actively work to find solutions to our numerous problems
Yes, we might be the second most populous country in the world.
Yes, unemployment, illiteracy, poverty and healthcare are obstacles we are yet to overcome.
But let's not overlook the impressive number of people who have selflessly dedicated their lives to the betterment of India.
Whether it is the heartening sight of 20-somethings working untiringly to educate children who do not have access to quality education. Or seeing a man go out of his way to ensure that the menstrual needs of women in villages are met. Or even seeing a popular actor like Nana Patekar work for the betterment of farmers in the drought-hit Marathwada region… we Indians are doers.
We understand where the problem lies and, instead of incessantly complaining about it, try to change things in our own little way.
3. We thrive in our rich culture and heritage
We have 1652 dialects, 22 official languages and 29 states, each of which is culturally different from the other.
It is no wonder then that we grow up listening to repeated references to 'our rich culture and heritage.'
For us, exploring the country is not about wander lust; it is about satisfying the learner in us; the one who understands that it is privilege to be born in an country like India that has an immense amount to offer us culturally and wishes to absorb every moment of it all.

Exploring the country has never been so easy. Check out this awesome journey planner!
4. We believe that Jugaad is the answer to every problem and the method behind the madness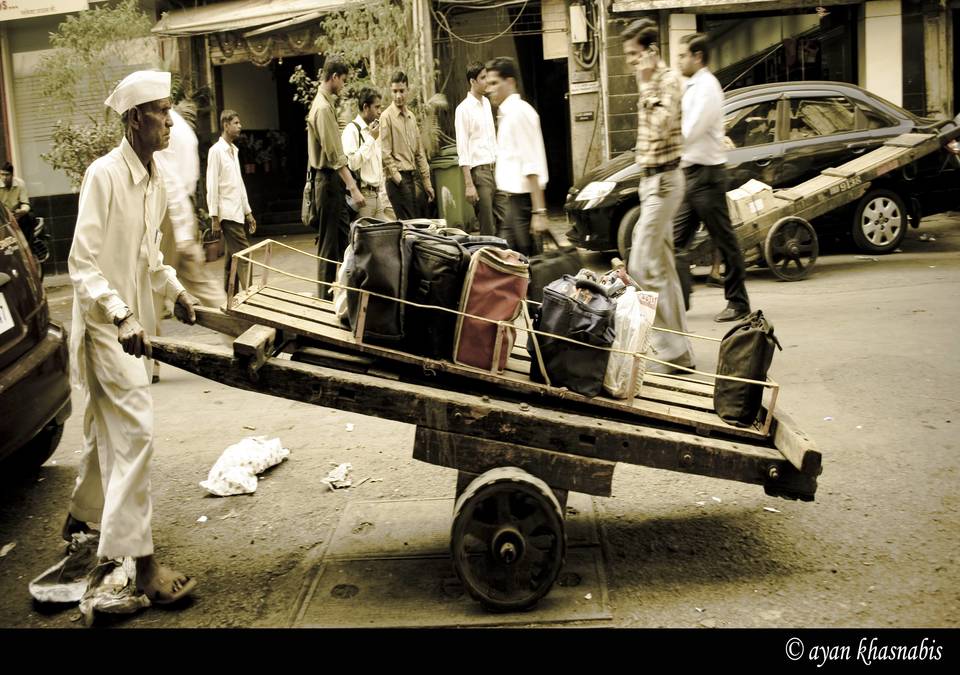 Jugaad or hacks are a recurring fad in India and, for many, a way of life.
Whether it is finding a place to camp for the night, scraping together something to soothe hunger pangs or scrounging through street markets for deals… for every crisis, real or imagined, we have thousands of jugadoos working hard on a solution.
5. Helping each other is in our genes
We help each other out in our own little ways. It is not restricted to just borrowing chai patti from your neighbour when a guest comes over unannounced, but can be seen in various instances as well.
The biggest reflection of this is seen on the road. Whether it is the young man who almost missed his interview because of the crowd at Dadar Station or a shopkeeper who is busy finishing his last batch of jalebis for the day, if you need directions, you can be sure they will go out of their way to help you.
From the galis to the kuchas, people know the ins and outs of their areas like the back of their hand, often better than any Google navigation system! And they are more than happy to help others.
6. Keep alive the spirit of innovation and inquiry that gave the world Yoga and Zero
A practice that was started by the rishis and munis of country centuries ago, prevails till date, not just in India, but across the world.
Today, countries across the globe celebrate International Yoga Day, such is the influence of the practice that caters to the well-being of the mind and the body.
India is also known for its crop of scientists and engineers, and the many discoveries they have made, and continue to make, in their fields.
To quote a popular Manoj Kumar song:
"Jab zero diya mere bharat ne, duniya ko tab ginatee aayee,
Taaro kee bhasha bharat ne, duniya ko pahale sikhalayee..
Deta naa dashamal bharat toh, yu chaand pe jaana mushkil tha,
Dharatee aur chaand duree kaa, andaaja lagaana mushkil tha"

7. Home to the world's highest battlefield and the brave soldiers who protect it
We have the 4th largest army in the world, with 62 armoured regiments and 32 infantry regiments.
At Siachen, the world's highest battlefield, temperatures drop to minus 60° C. Yet, our army braves the freezing temperatures, displaying a love for their country that far exceeds a love for their lives.
Army families too are given a different stature in our country. They are treated with respect and are looked upon as an inspiration.
In keeping with our hopes for a peaceful world, we have always maintained a defensive line and hardly ever gone on the offensive. Waging wars is not something that we have ever seen as a solution and yet, we are one of the most protected countries in the World.
8. We live and breathe spirituality and religion, and can tell the two apart
India is believed to be home to 330 million Gods and Goddesses.
The country has always been open to all religions, believing that they impart the same teachings. It is one of the few countries where people of different faiths live together in relative harmony.
Yes, we have our differences, but Eid is celebrated with as much zeal as Christmas and Diwali sees as much enthusiasm as does Lodi.
We also have a large spiritual consciousness and no, we are not referring to the number of monasteries that dominate the realm. Even though temples, mosques and churches teach us how to pray, the common feeling of tranquility is unparalleled. For us, it just comes from within!
9. Entertainment, Entertainment and Entertainment
India and Bollywood are synonymous.
We produce the largest number of movies in the world and although people may mock our love for entertainment, our movies sure provide a fitting reply to them all.
India is also home to a wide range of directors and cinematic styles, right from Shyam Benegal and Satyajit Ray, to Yash Chopra and Rohit Shetty.
We look up to our entertainment industry for giving us 365 days worth of entertainment filled with social consciousness.
We have never crossed the holy line between sensational cinema and sensible cinema and yet, we have aced both the genres.
10. We live to Eat, and not vice versa!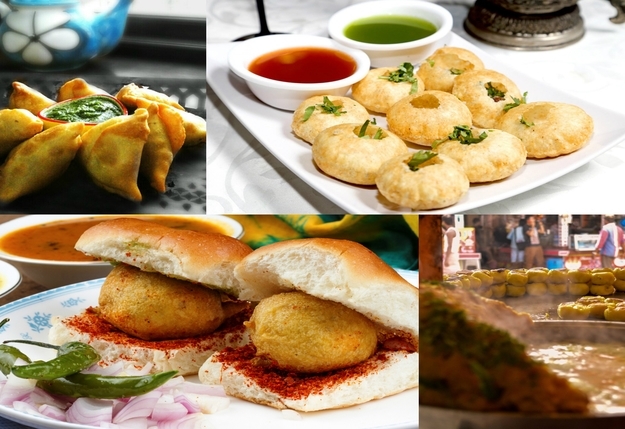 We have a very strong commitment towards food; it's the only thing we can never break up with.
Want to make your way into our hearts? Give us something that our tastebuds will remember forever, and you are set!
While every country has a food identity, each part of India has a unique food identity of its own.
With every state border you cross, you are treated to a different culinary experience. From Vindaloo in Goa, to Puran Poli in the Konkan belt, to Uthappam in Karnataka to Malabar Paratha in Kerala to Butter chicken in Punjab, the dishes are endless.
We do not believe in superiority and are aware of things we lack. But just as every kid feels their parents are the best, so to do we feel that our country is the best.
Like this story? Or have something to share? Write to us: contact@thebetterindia.com, or connect with us on Facebook and Twitter(@thebetterindia).