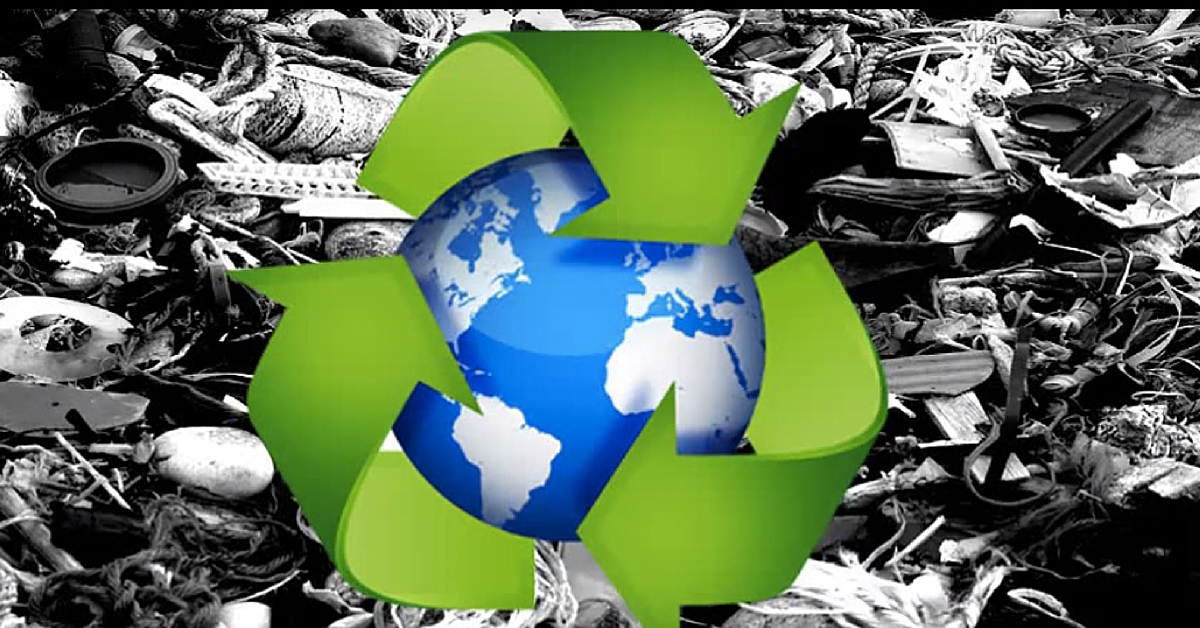 A Tamil Nadu start-up has the solution for landfills – it segregates waste, creates an alternative fuel for industries and ensures reclamation of land.
A Tamil Nadu start-up has hit upon the perfect solution for India's overflowing landfills – it segregates waste, creates an alternative fuel for industries and ensures complete reclamation of land.
Studies reveal that Indian cities generate 100 million tonnes of waste annually, putting India on the road to becoming the world's largest producer of waste. Rapid urbanisation has meant that dumping grounds that existed on the outskirts of cities 50 years ago have now become a part of their bustling suburbs. Add a steadily increasing population to this scenario and the future looks grim indeed – the municipal corporations of most cities are grappling with finding solutions to problems they are ill-equipped to handle.
Enter Zigma Global Environ Solutions with an answer: bio-mining.

In March 2015, five individuals from different walks of life came together, wanting to do something that was socially useful. Around the same time, Prime Minister Modi announced the Swachh Bharat mission. "It was like a sign," recalls Nagesh Prabhu, one of the founding members of Zigma. A meeting with Almitra Patel, Member of the Supreme Court Committee for Solid Waste Management, helped push things forward: "She really encouraged and guided us."
Buoyed by optimism and the support of those around them, the five youngsters started Zigma Global Environ Solutions – a company that offers solid waste management services.

In May 2015, the two month-old company approached the Municipal Corporation of Kumbakonam, Tamil Nadu, with a simple request for some land on its dump yard and the requisite licenses to tackle the waste management problem head on.
"At that point, Kumbakonam – like most municipalities – was talking about bio-capping as a method of dealing with the waste," says Nagesh. "Bio-capping is simply covering of the waste with soil. This is merely postponing the problem as the waste will still generate harmful gasses and cause water pollution. It's like a ticking bomb that can explode at any time. The biggest problem is that you can't reclaim the land."
What the newly formed company suggested instead was a holistic approach to bio-mining: waste would be segregated using Municipal Solid Waste (MSW) plants, and the segregated waste would then be recycled or reused or, in some cases, find alternate uses. This responsible disposal of waste would also ensure reclamation of land.

Read also: How Two Youngsters in Coimbatore are Ensuring the City Becomes Waste Free
"After visiting various countries, we realized the MSW plants cost a fortune. So, in keeping with the spirit of Make-in-India, we decided to go ahead and make our own plant," Nagesh says. Zigma designed, built and funded its own mobile MSW plant, undertaking everything from the preliminary research to implementation and execution. "Nothing was imported or bought from others," Nagesh says proudly.
Equipped with its own mobile MSW plant, Zigma took on Kumbakonam's 6.5 acre dump yard, filled with 1,10,000 metric tonnes of solid waste. In the space of six months, the company cleared more than 60,000 metric tonnes of waste, reclaiming an impressive 3.5 acres of land! According to Nagesh, the government is now considering rehabilitating slum dwellers on this land.
Read also: How This Waste Collector In Bengaluru Is Making Entrepreneurs Out Of Ragpickers
Zigma's success is in large part due to its multi-pronged approach to waste management, which begins with proper segregation and disposal of waste
"We segregate the waste into organic and inorganic waste. Organic waste is that which can be decomposed or is already decomposed. This can directly be used as earth-fill," explains Nagesh. "Earth-fill can be used on lands that have been mined. Essentially, we take the organic matter that doesn't create any pollution and fill up these holes in the land. For the buyer, it will be like reclaiming the land. This land can then be used for anything, even agriculture, and there will be no harmful side effects."
Inorganic waste is classified into recyclable and reusable, or combustible. "Typically, plastic and tyres are considered recyclable. Reusable refers to materials that can be reused, like certain types of rubber in the tyre industry," says Nagesh.
"Whatever is left over is all combustible – meaning it burns at a very high calorific value – so this is taken by cement factories as alternative fuel," he explains. "Cement factories currently use coal as their primary fuel. They mix this waste with coal and burn it. At 900° C – the temperature at which they burn this – there is no pollution."
This thorough approach to waste disposal allows Zigma to achieve a feat many consider near-impossible: 0% wastage.

"The norms allow for 10% to 15% of wastage – that is, 10% to 15% of waste that cannot be recycled, reused or is not combustible can be dumped back into the ground. But we were determined to have 0% wastage. Many people didn't believe that it could be done, but we've proved them wrong," Nagesh says with justified pride.
Read also: Daily Dump – Easy and Effective Waste Management
While bio-mining has been in use in India for six to seven years now, Zigma is the first to use it at this scale: "We do 250 to 300 tonnes of waste a day," Nagesh points out. According to him, other waste management services fail to dispose of segregated waste in a responsible manner: "They bifurcate the waste and give it back to the municipality. We take the entire responsibility of disposing of the waste responsibly to ensure there is 0% leftover."
Zigma's success is more impressive in light of the fact that all its directors come from backgrounds as varied as IT, steel manufacturing and governance.
This diverse group of professionals, with little to no experience in waste management, has been able set new benchmarks in the waste management industry.

"There were many challenges," Nagesh says. "For instance, we had no idea about the impact the monsoons would have on our operations. We didn't realise that just three hours of rain could stop work for the next four days, since the machine doesn't work if the waste is wet." Zigma also didn't have a model to emulate or learn from: "There are no set models or plants for bio-mining in India."
"We made a lot of mistakes," admits Nagesh. "But we learnt from them all. The entire journey was learning by doing."

Zigma's operations have so far been funded internally: "The directors all pooled in their own funds," reveals Nagesh. "But we are looking for private equity now."
Learn more about the company and the work they do on their website www.zigma.in
The organisation's success at Kumbakonam has also drawn the attention of municipal corporations of other towns: "Five places have already approached us. We are looking at setting up seven to eight plants in Tamil Nadu soon."
Featured image source: Youtube
Like this story? Or have something to share? Write to us: contact@thebetterindia.com, or connect with us on Facebook and Twitter (@thebetterindia).
Tell Us More
We bring stories straight from the heart of India, to inspire millions and create a wave of impact. Our positive movement is growing bigger everyday, and we would love for you to join it.
Please contribute whatever you can, every little penny helps our team in bringing you more stories that support dreams and spread hope.