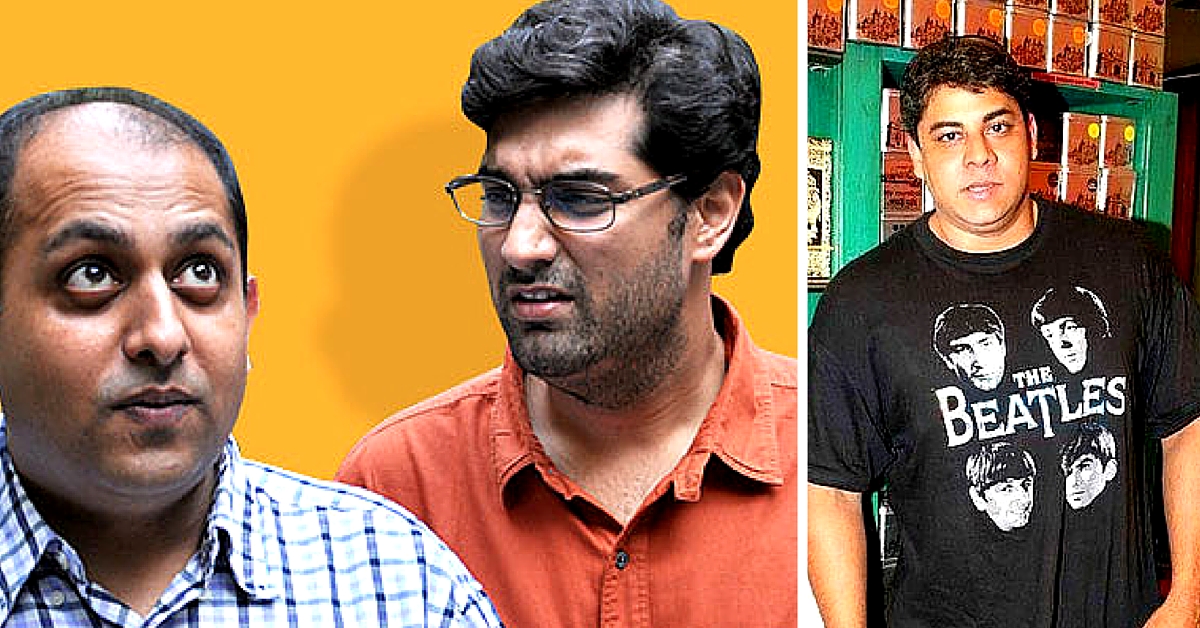 Move away from the inconsistent chatter of radio channels and switch to podcasts, where the focus is on solid, interesting content and less on commercialisation. Here's a list of ten podcasts from India that are well-researched and intelligent that is sure to keep you hooked.
Move away from the inconsistent chatter of radio channels and switch to podcasts, where the focus is on solid, interesting content and less on commercialisation. Here's a list of ten podcasts from India that are well-researched and intelligent and is sure to keep you hooked.
A free radio show without the disturbance of ads, no repetitive music, and full of well-researched, well-thought out content. This is what draws most people to podcasts, globally. While India is still a decade behind on the trend of podcasts, it does have a handful of really good shows. A realisation of the possibilities of mobile internet and a gradual dislike for the unintelligible noise of television and radio has begun to set into the Indian audience, as they look for detailed, interesting content that they can listen to while commuting or working. We've rounded up a list of 10 podcasts that are unique, popular and yet unaffected by the need to commercialise. Plug in your earphones and give them a try:
Our Last Week

Stand-up comedian Anuvab Pal and actor-comedian Kunaal Roy Kapur come together in this podcast series that's part-hilarious and part-informative. The duo in the fortnightly series talk about everything under the sun. There are about 26 episodes till now, each around 20 minutes. Catch up on all the fun as you wait for the next episode here.
SynTalk

SynthesisTalk, or SynTalk in short, has episodes that are high on intellectual content, inter-disciplinary discussions, and interdependent ideas, brought about by intense research. The show gets together three or more experts on subjects that range from philosophy to politics, science to economics, and art to medicine. The unique feature about these shows is that they're unscripted and unedited, as the experts meet up to open dialogue on a variety of subjects with no preemptive knowledge of what counter argument they'll be facing. Tune in to this series to listen to raw, deliberate and intelligent discussion. Check out all the discussions here.
Cyrus Says

Moving on to something light, Cyrus Broacha's weekly Tuesday podcast is an audio treat in which he features someone interesting in every episode. Cyrus Says has so far featured Pooja Dhingra (Le 15 Pattisserie owner), Aastha Singh (from Teach For India), Hansal Mehta (director of Aligarh), actor Rahul Bose and many more in its 77 episodes. Cyrus' witty delivery, with quick puns and classic entendre leaves not just the listeners but also the guests in splits. Set the weekend mood by checking out the episodes here.
Maed in India

Promoting the indie music culture through podcasts, radio presenter and creative director of IVM Podcasts Mae Thomas covers the hottest tunes and freshest sounds by artists in India and abroad every Monday. Apart from music, she also conducts in-depth interviews with indie artists, along with live music sessions that are sure to blow your mind out. Never mind all the radio junk, this is the kind of music we should be listening to! Check out all the mind-blowing episodes here.
The Real Food Podcast

This fortnightly series is on food, its origins, its evolution, the meaning of ingredients and imaginative recipes, all from the never-ending magical hat of ideas worn by food writer Vikram Doctor. His episodes are laced with tidbits from his experiences as a critic, which you can visualise through his words. Listen to all the 27 episodes and master the culinary art. Get a taste of all the podcasts here.
The Fan Garage

Don't worry, sports buffs, there's a podcast for you too! TFG puts out a podcast every three or four days, with latest updates and discussions on every sport that Indians are hooked on to. From kabaddi to cricket, tennis to racing, each session also includes a quick analysis on the current affairs related to sports. For the full list of episodes so far, go here.
The Intersection

For all the culture enthusiasts and science geeks out there, this podcast brings to light how science, culture and history intermingle in India. Journalists Samanth Subramanian and Padmaparna Ghosh combine their powers of research, interviewing skills, original thinking and eloquence to bring out an informative episode every fortnight. Rediscover the meaning of culture here.
Watcha

Movie reviews, TV show dissections, YouTube videos you shouldn't miss, web series that need to be watched: it's heaven for the film crazy folk of India. Film critic and writer Aniruddha Guha's engaging podcasts are a weekly round up of latest releases in both films and TV shows recommendations from India and abroad. Explore the entire range of discussions here.
The Indian Startup Show

It's all about startups, new tech, budding entrepreneurs, experienced professionals, and keeping businesses alive. Hosted by Neil Patel, the weekly episodes are a treasure trove of information for those looking to make it big as a startup, or for motivation to turn your side project into a full-time money-making venture. The topics range from sales, design, marketing, and psychology to UI/UX, financing and more. Learn the ropes here.
History of India
Dive into ancient history with this (punny, witty, sometimes edgy) series on the history of India. Currently on season 2, the show has so far covered 600 BC to 200 AD, with special episodes in between, such as a discussion on how the caste system evolved, the merchant trader culture, and foreign emperors. For the full list of episodes so far, go here.
Bonus: Watch Out For Trial By Error, a Series on the Aarushi Murder Case
An investigative podcast series by Delhi-based journalist Nishita Jha, Trial By Error resembles the structure and tone of Serial, a US-based podcast series that gives an in-depth insight into murder cases. The weekly podcast will be live from May 1, 2016, on Arre and Saavn. Taking off from Avirook Sen's book, Aarushi, the series will explore the incidents leading up to the murder and after the murder. Jha will speak to investigators, family, friends, and a host of other people involved in the case, in what she calls an open discussion.
Like this story? Or have something to share? Write to us: contact@thebetterindia.com, or connect with us on Facebook and Twitter (@thebetterindia).