There was a time when women in this village were not allowed to enter the temple. Today, the old restrictions are a thing of the past, all thanks to a unique interventions.
There was a time when women in this village were not allowed to enter the temple. Today, the old restrictions are a thing of the past, all thanks to a unique interventions.
The paint smells fresh and the walls have no remnants of the discriminatory sign, "Women Not Allowed Inside", which had existed ever since the villagers could remember. While women in the rest of the country are battling to gain entry into the holiest of holies, a temple's sanctum sanctorum, in the small village of Hinge Wathar, it is now lived a reality. Last month, a special Mahila Gram Sabha was held in the anteroom of the local temple, which, incidentally, functions as a meeting place for the residents. Everyone unanimously resolved to remove the sign that denied entry to women.
This bold, pioneering move in a small, otherwise sleepy hamlet in Pune district of Maharashtra is the upshot of a unique intervention that had been underway in the region through which the men have been encouraged to shed their patriarchal mindsets and root out inequality.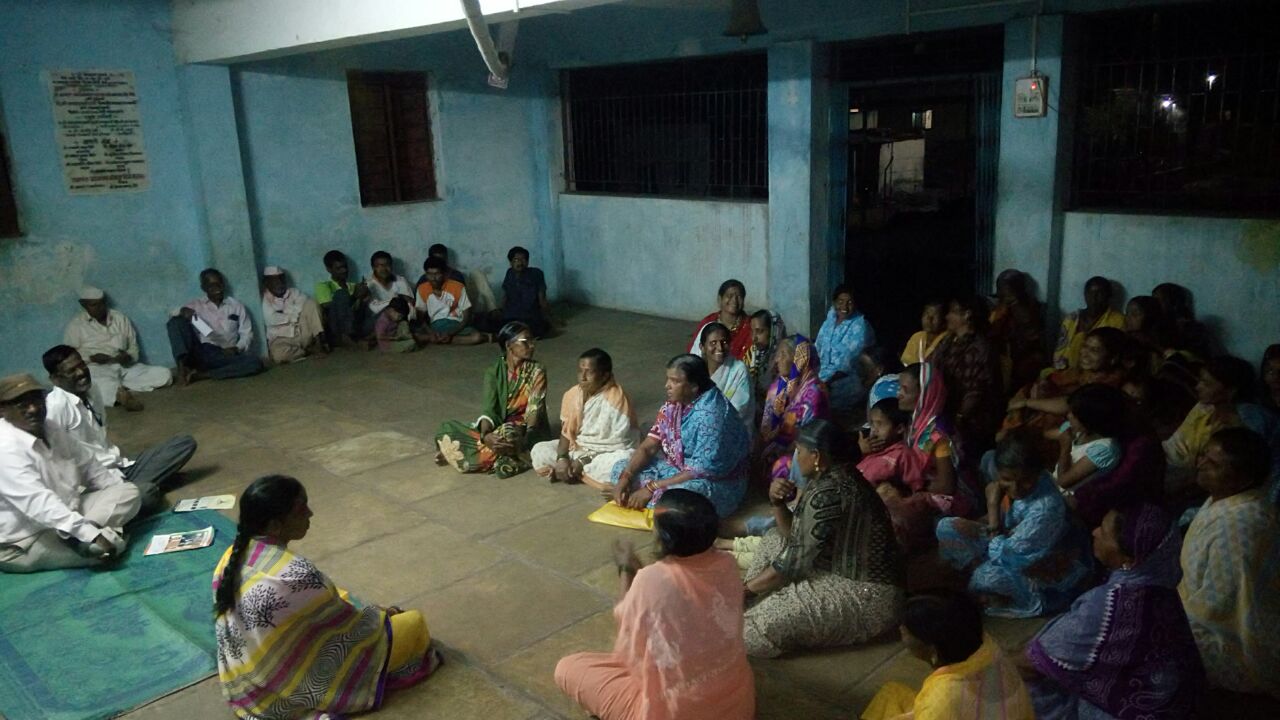 Credit: Vijay Kavhe
"The Samajhdaar Jodidaar programme that started around five years ago has transformed the way we men think and react," remarks Rambhau Hinge, who was roped in early on to be a change maker through this intervention, designed by the Delhi-based Centre for Health and Social Justice (CHSJ) and the United Nations Population Fund (UNFPA), and implemented by the Pune-based Nari Samata Manch. The initiative reaches out to married men and unmarried youth in 20 villages with the idea of establishing a more equitable gender construct.
When he had agreed to become part of the sensitization sessions in 2010, Hinge had no idea what he was signing up for.
"I used to be short tempered and stubborn to the point of cutting off my nose to spite my face. It's only after I started sitting in on the meetings that I eventually opened up to seeing another point of view," says the kinder, gentler, and a more egalitarian Hinge, adding, "I understand why people say that ignorance is bliss. Changing status quo, especially when it is not in your favour, is not an easy thing to do."
Not just entry into the hallowed premises of their temple but the women of Hinge Wathar have benefitted in more ways than one. Two years ago, on January 26, 2014, in a progressive move, the gram sabha had decided that every home in the village would be jointly owned by the spouses.
Today, nearly 97 per cent homes are in the name of both the husband and wife. These days, there is talk of holding joint bank accounts as well.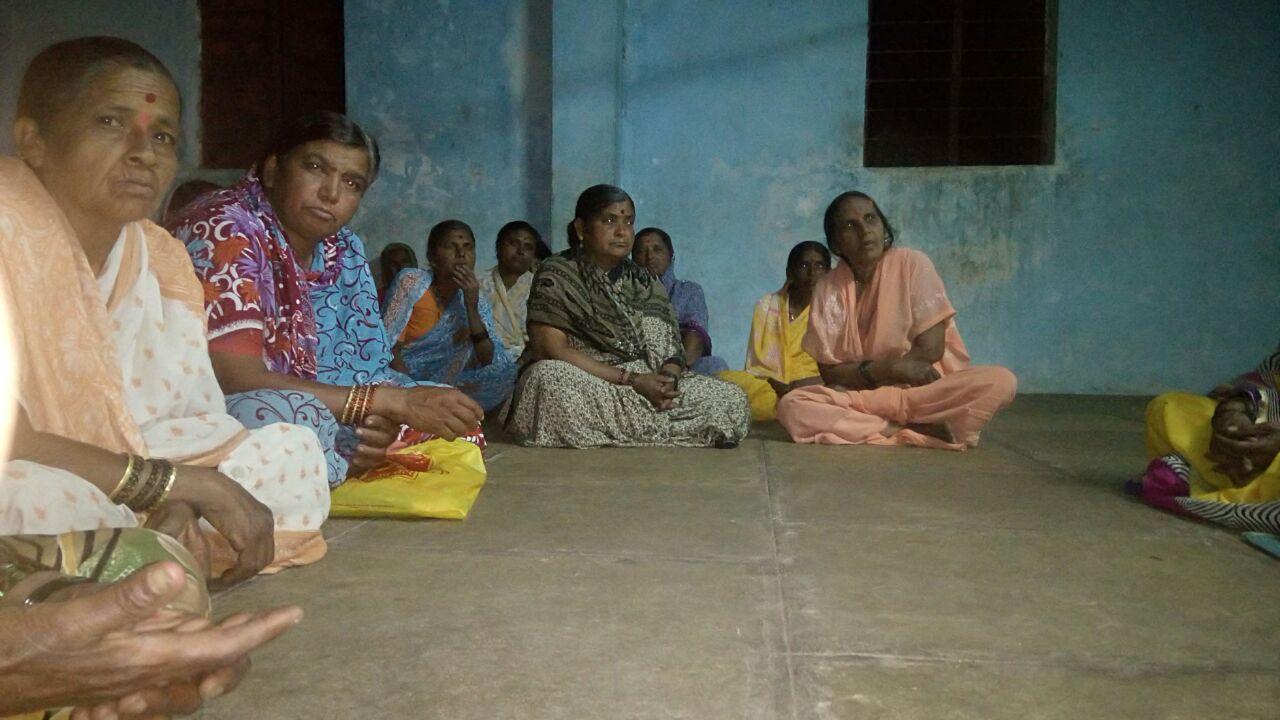 Credit: Vijay Kavhe
"We have created different 'gats' (groups) based on age and marital status so that we can sensitise them in a manner that is best suited to them. To some we talk about how to behave with their female school and college mates while with others we address their marital troubles, which usually include issues of finance, independence and, at times, even fertility," informs Hinge. Incidentally, it's always a woman who leads the panchayat in Hinge Wathar and they take turns to be in the top spot for a period of one year. This way, they believe, that no one remains in power for long and that there is a well-rounded approach to governance.
There is another village nearby where men like Vilas Lakshman Kondhalkar have been working hard on proffering positive social attitudes. In Taprewadi, which is also being headed by a woman, Kondhalkar has led the charge of change by example. At age 57, he appears to have internalised the message of gender equality. Five years ago, he was not formally aware of the concept of "women's rights" but even then he was sure that he wanted his daughter, Poonam, to be as educated as his son, Pravin. When it was time for her marriage four years back, he ensured that no dowry changed hands. "My son-in-law completed his Class 12 exams and got involved in the family business. I think that education is important, but values are even more so and when he agreed to get married without any dowry it was a great start to a happy marriage," he shares.
His wife Kalpana adds that whenever their son gets married they'd wish for his bride to be educated and aware, too. "We would love to have a registered wedding, but will have to naturally take into account the bride's family wishes. But as far as dowry is concerned, there will be none," she insists.
Such an open and accommodating outlook is quite uncommon in most traditional families.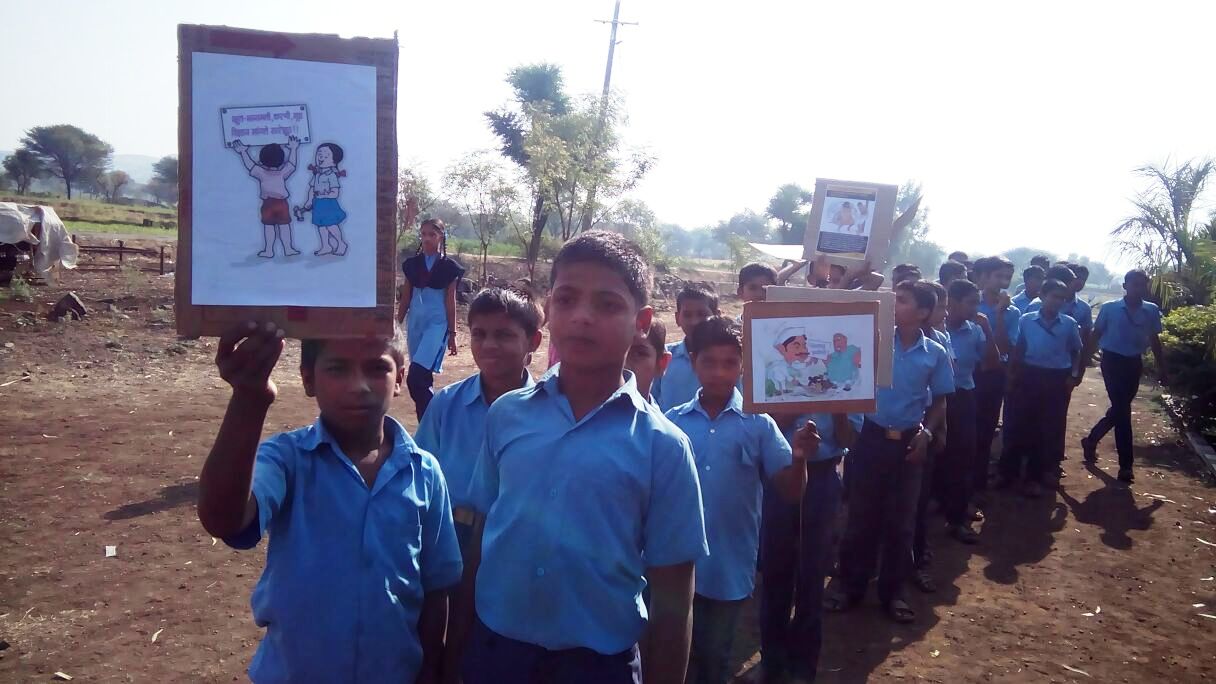 Credit: Vijay Kavhe
In fact, the Kondhalkars are building a new home and Vilas says his dream is to have a plaque at the gate that reads 'Kalpana Vilas Kondhalkar'. Not only will the new home be in their joint names, he has signed off a third of his precious farmland on Kalpana's name, something that is unheard of in rural areas where land is the main source of money and power. "If I do not lead by example, how can I expect anyone else to take me seriously?" he asks.
Indeed, it was at his behest that local male volunteers of the Samajhdaar Jodidaar programme, called animators, from nine other villages raised the demand for a separate bus for girls to go to the nearby colleges. The problem came up for serious discussion when girls talked about being harassed by hooligans at the bus stands where they would wait for the bus to get back home every day. "In such cases most girls are told to drop out and sit at home," says Akshay Borge, 20, from Karandi village. The youngest of the animators, he took a stand on behalf of the girls. "It took a year but today there is a bus that covers 10 villages, dedicated solely to the girls who want to study beyond Class 10," he says.
Vijay Kavhe, who works with Nari Samata Manch as a facilitator and handles 10 of the 20 project villages, is happy to see young men like Borge and Samir Awhale, 22, keen to adopt a gender sensitive approach.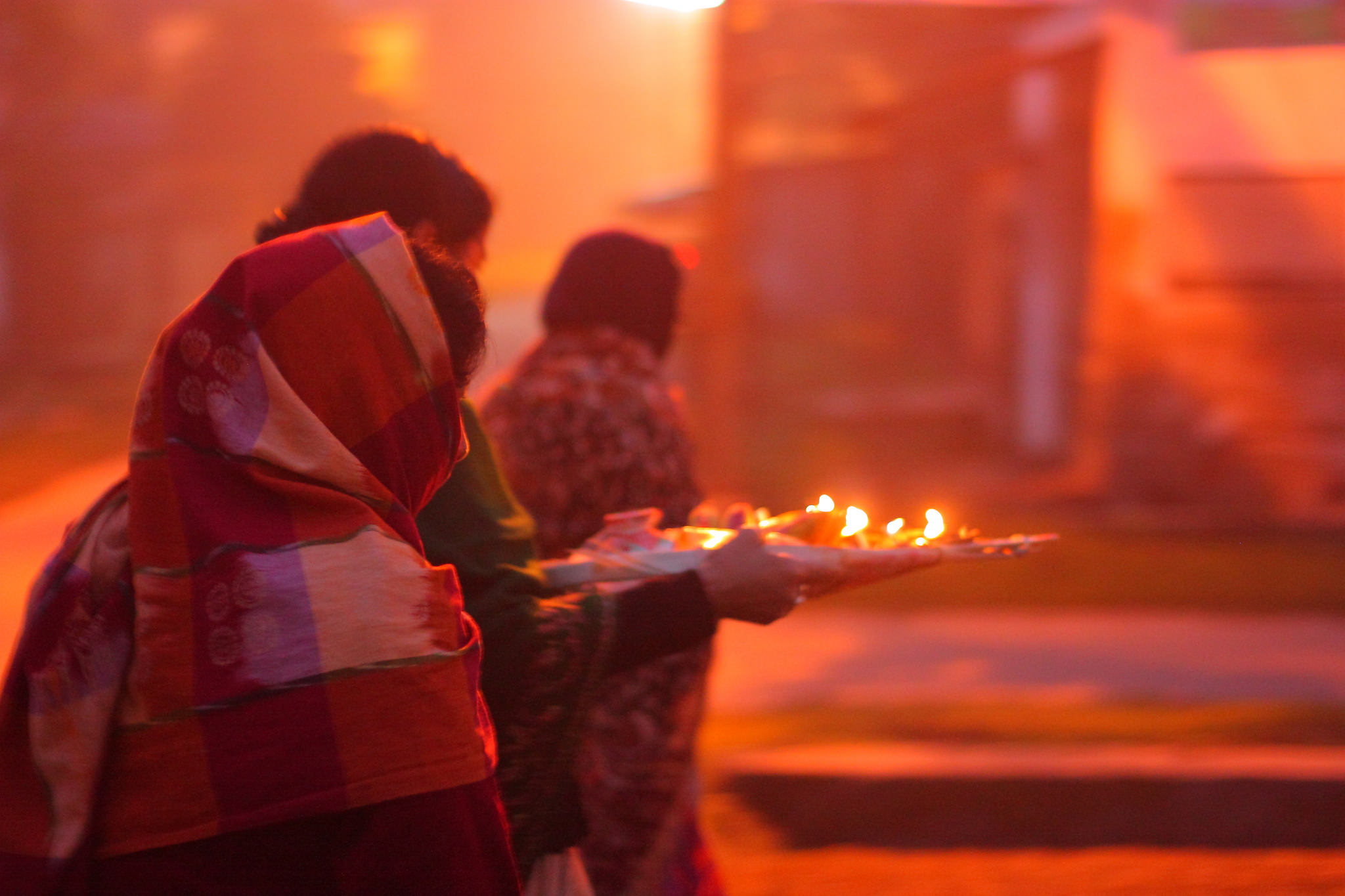 Picture for representation only. Source: Sayantan Bhattacharya/Flickr
Awhale has a diploma in mechanical engineering and dreams of doing an MBA from a good institute. However, he has been inspired to speak up for women after he was called upon to solve an issue of a local anganwadi toilet. Reserved for use by women, most of them kept away, as men had conveniently appropriated it. When the problem came to light, he intervened to ensure that it was solely for women's use and had adequate water supply. Currently, he has trained his energies on fighting for a gymnasium in his village reserved solely for women. "Why should women not have the facility to keep themselves fit?" he asks.
"We have animators with ages ranging from 20 to almost 60," says Kavhe, adding, "The mix works well as the exuberance of youth is countered by the wisdom that age and maturity bring. We have spoken about issues such as health, addiction, superstitions, and so on, in different villages and it is starting to take root. But we need to continue reaching out to the community because any kind of social change takes time."
Whereas the intervention may have officially reached its conclusion, for the motivated young men in the villages the fight against inequality continues. In Hinge Wathar, the temple walls are clear of the discriminatory signs that decreed to keep women away from the sanctum sanctorum, and the writing on the wall is clear: that the struggle for securing equal rights for the women of these villages will go on for as long as it takes to overturn the status quo.
Like this story? Or have something to share? Write to us: contact@thebetterindia.com, or connect with us on Facebook and Twitter (@thebetterindia).