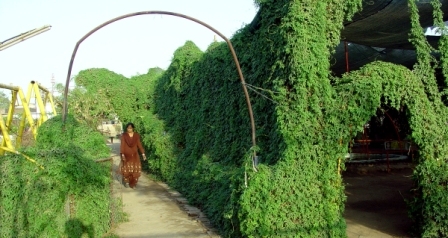 Ahmedabad has many parks. But between the Hindu-dominated area of Vejalpur and the Muslim inhabited locality of Juhapura there exists a unique park created from recycled materials. Once devastated by
Ahmedabad has many parks. But between the Hindu-dominated area of Vejalpur and the Muslim inhabited locality of Juhapura there exists a unique park created from recycled materials. Once devastated by the most horrible communal riots the country has ever seen, this area is now filled with laughter found in the Muskaan Park. Swapnil Shah visits SPRAT, the organization behind Muskaan Park and many other initiatives to rehabilitate riot victims, to see how lessons in rationality is perhaps all that is needed to achieve lasting peace and progress.
It has been a decade since the liberalized, globalized and secular India saw one of its most shameful incidents – one that took away more than 1000 lives, displaced thousands more, razed down more than 500 places of worship, and questioned the role of government itself through action or inaction in what turned out to be the most horrifying massacre of modern India – the communal riots of 2002 in Gujarat.
Communal riots in India, especially in Gujarat, are not very new. The state has seen large scale riots at least 6 times in the past 50 years. However what is new is the efforts made by numerous individuals and organisations post the Godhra carnage. Every moment of darkness brings with it a set of torch bearers who emanate rays of hope and light. This is a story of one such individual, Mr. M. Hasan Jowher, and his organization SPRAT.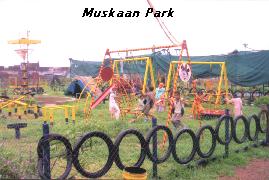 A qualified and trained banker by profession, Mr. Jowher has been CEO of 2 banks and was elected as secretary of Indian Banks Association. A popular public speaker and a guest faculty at IIM-Ahmedabad, Mr. Jowher founded a business consultancy in 1994 and later started an informal entity in 1998 named SPRAT – Society for Promoting Rationality, to promote scientific thinking. Then came the unimaginable.
Gujarat violence of 2002 shook Mr. Jowher to the core. The night his office was burned down was the night his life changed radically. The loss of dignity, absolute insecurity, extreme hatred and violence he saw marked the turning point of his life. SPRAT's mission was retooled with a commitment to communal harmony. The immediate task at hand was to secure aid and shelter. SPRAT's intervention helped save an academic year for over 20,000 students (as riots happened right before the end of the academic year), helped hundreds of victims receive modest compensation and basic livelihood, helped nearly 3000 victims rebuild their modest dwellings and save precious lives by supplying critical medicines.
On further introspection, Mr. Jowher realized that the basic problem in the society is not poverty, illness, illiteracy or unemployment as commonly perceived by most institutions. The basic problem is presence of irrationality. From superstition to communalism to extremism, all thrive in an irrational mind. A simple observation proving the point is that communal riots do not happen in the posh areas of a city but only in the impoverished sectors. When rationality prevails, such inhumane thoughts of violence never rise. A rational mind is more capable of taking right decisions backed up by logic, be it financial, social, moral or any other dimension of life. Hence it was established that promoting enduring rationality is the key to a happy, peaceful, harmonious and prosperous society. This formed the new vision of SPRAT – "Towards a society civilized by reason, empowered by compassion".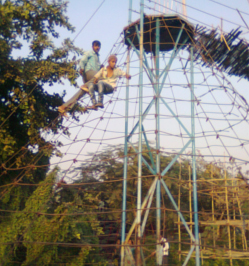 After the immediate relief programme, SPRAT launched a number of long-term initiatives across various verticals, touching lives of those affected in every possible way. To provide economic support to thousands who lost their jobs, suffered business damages and found their livelihoods wrecked, SPRAT initiated AZMAT centres to provide interest free finance, marketing linkages, promote co-operative enterprises, utilizing local skills & resources and began SHIRKAT – Self-help groups to enable micro-credit facilities. Multi-purpose empowerment centres were opened called CARAVAN through which social awareness campaigns, health check-ups, hygiene, family planning and other services were provided.
To provide educational support, TALEEM was started where basic literacy courses from reading and writing to coaching for entrance exams for anyone and everyone interested were provided. They use the Gujarat Vidyapith curriculum and have also collaborated with Darpana Academy to provide literacy-related films based on songs and music. A number of other programs and campaigns such as "Religion-Science Handshake", "Satya Satyagrah", "Sah Nirmaan Rally", "VR1", "KHOJ" etc. have been instrumental in developing an atmosphere of hope, amity and progressive growth by encouraging progressive thinking.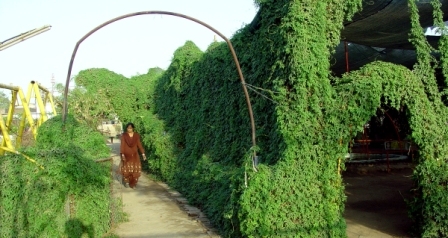 The biggest achievement of SPRAT however has been its success in developing a common park in the most tense communal area of Ahmedabad on the border of Hindu inhabited Vejalpur area and Muslim dominated Juhapura area. These two areas are not only divided by religion but also by a wall. Clear disparities existed as Vejalpur thrived while Juhapura suffered economic and civic injustice without proper schools or dispensaries. However, the 2500 sq m area allotted by Ahmedabad Urban Development Authority (AUDA) was used to create an adventure park MUSKAAN made out of recycled wastes donated by corporates and individuals. It has transformed this neglected area into a space for recreation and leisure. People from all walks of life irrespective of their age, affluence, gender or faith use this park every day and it has succeeded in restoring the much needed peace and harmony in the region.
The impact made by SPRAT is unquestionable. While many still struggle to get justice by fighting court cases since a decade, it is inspiring to see how one man was supported quietly by a band of eminent personalities from different backgrounds coming together with a unique approach in an attempt to remove blemishes ingrained in the DNA of our society. The Central board of advisors of SPRAT consists of reputed individuals from Educational sector such as professors and directors from CEPT, EDI, IIM-A, NID; economists, former members of planning commission, Member of Parliament; Padma Shree & Padma Bhushan Awardees as well as renowned social activists such as Mallika Sarabhai and filmmaker Mahesh Bhatt.

From those fateful feared nights when the smell of dead bodies filled the air, cries of those still alive never left your ears and faith in any God ceased to make sense to an evening when children are heard chuckling together playing in a fresh green garden without caring which God his friend has faith in – SPRAT has come a long way. The highlight however, is not the hard work put in the past 10 years for a cause, but the tools and approach adopted. Rather than turn away in anger, despair and frustration like most others, Mr. Jowher who was determined to build bridges across communal divide has achieved more than that. He has succeeded in erasing the boundaries that divided them.
Swapnil Shah is an engineer from NIT, Surat and MBA from Nirma University, currently working at Mu Sigma, Bangalore. Inspired by the rising number of social enterpreneurs across the globe, he wishes to do his bit in making the world a better place. He has interned at Ashoka, India and is currently involved in two student social initiatives – Nirvana at NIT, Surat and the Saral foundation at IMNU, Ahmedabad.
We bring stories straight from the heart of India, to inspire millions and create a wave of impact. Our positive movement is growing bigger everyday, and we would love for you to join it.
Please contribute whatever you can, every little penny helps our team in bringing you more stories that support dreams and spread hope.