As numbers from the Kollam tragedy continue to pour in and more is learnt about the true extent of the damage wrought at the Puttingal Devi temple fire, one woman's plea to stop the dangerous fireworks is finally being heard – albeit too late.
In 2012, octogenarian Pankajakshi Amma moved to Paravur, into a house that was less than 50 meters away from the Puttingal Devi temple. As Vishu rolled around, celebrations for the fireworks display and the competition got underway. Pankajakshi Devi noticed that the temple authorities had stored a large box of firecrackers close to her house. "I immediately complained and they assured me that it would be taken care of," Pankajakshi Amma told Times Now.
That year, the noise from the celebrations pushed Pankajakshi Amma out of her house, forcing her to spend the night elsewhere. The next morning, she was informed by people of the damage to her house: "I returned to notice significant damages inside my house. Then I immediately notified the temple authorities." Although 10 to 12 members visited the house, took stock of the damage and promised to fund the repairs, nothing happened: "They never returned" Pankajakshi Amma says.
Celebrations in the following years continue to inflict more structural damage to the house.
"This year, I decided to write a petition myself to the Collector," Pankajakshi Amma says.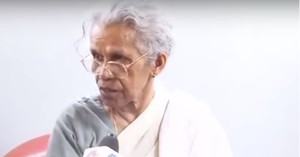 She listed the series of events and the consequent structural damage her house endured every year. The Collector accepted her petition, and forwarded it to the village officer, who then conducted his own inspection, spoke to the neighbours and assessed the damage. He promised to take action: "I was happy he did take down my grievances," says Pankajakshi Amma.
Her petition set in motion a chain of events that resulted in the banning of the fireworks competition. As reported by DailyO, the ADM passed this order:
"Based on the inquiry reports and the application of the temple trust, it is understood that what is going to be held is not fireworks display, but a competitive show by two groups. Hence, the temple trust's petition seeking permission is denied and the show is banned. Legal action as per the Explosives Act would be initiated against those who violate the order."
It is evident now that the order was flouted and investigations are currently being carried out to get to the bottom of the case.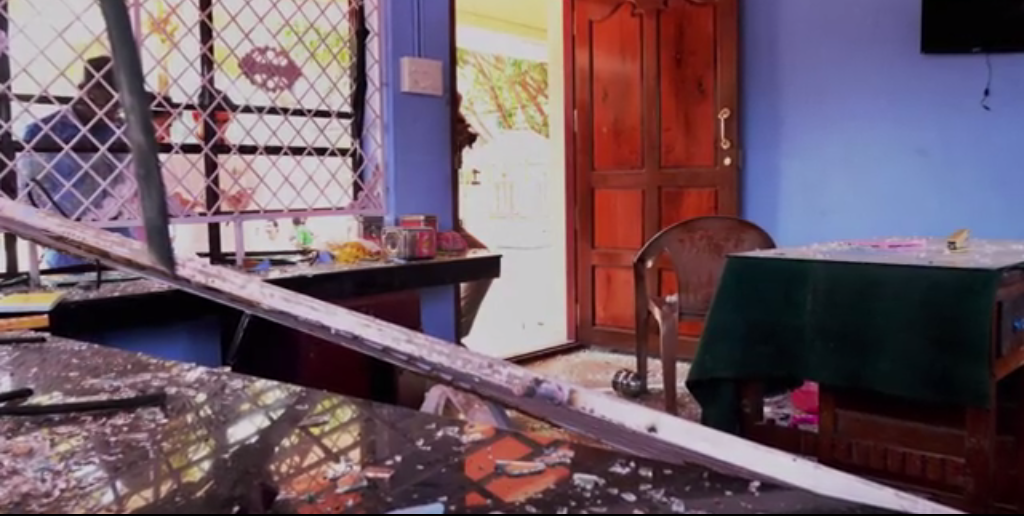 Pankajakshi Amma's house was severely destroyed. She is shocked by the extent of devastation and loss to human life, but says she will continue the legal battle. Her determination to continue to fight for a total ban on fireworks displays – despite threats and social ostracisation – is truly commendable.
Like this story? Or have something to share? Write to us: contact@thebetterindia.com, or connect with us on Facebook and Twitter (@thebetterindia).