---
In the MY STORY section, we present some of the most compelling and pertinent stories and experiences shared with us by our readers. Do you have something to share? Write to us: contact@thebetterindia.com with "MY STORY" in the subject line.
---
Varsha Mudgal was on her way to office in Navi Mumbai when she came across a woman driving an auto rickshaw. She was tough, determined and unaffected by people's reaction to her job. This is her story.
I live in Mumbai and my office is in Navi Mumbai. So I take a bus from my place, get down at Sector 5 in Navi Mumbai, and take a shared auto rickshaw from there.
Today at Sector 5, when I was looking around for an auto, I saw this woman: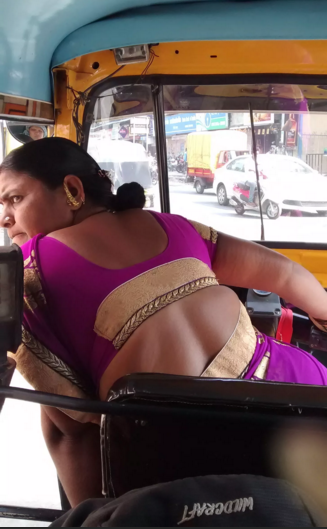 She was actively calling out to people to come in her auto. Many people were staring at her and passing comments. There was even a group of college students standing nearby, and many of them were cracking jokes about her. She did not bother. All she cared about was to get passengers in her auto and take them to their destination.
I started talking to her when we were about to reach my office: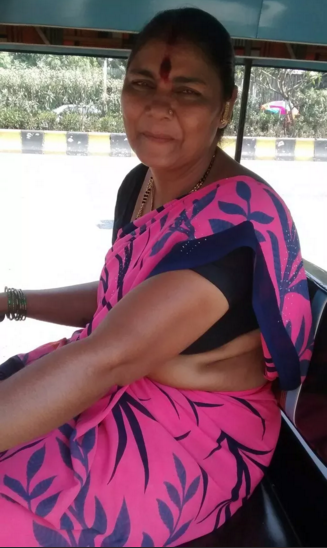 Me: "Kab se auto chala rahi hain aap?" (When did you start driving this auto?)
Brave Lady: "Kareeb do saal hog aye." (It has been about two years now.)
Me: "Aap bohot bahadur hain. Itne log ghoor rahe the, phir bhi apne uska asar nahi hone diya." (You are very brave! You did not let it affect you when people were staring at you and mocking.)
Brave Lady: "Logon ka kya hai, mere ghar pe roti toh wo aa kar nahi banayenge na! Wo toh mujhe hi banana hai aur uske liye kamana bhi hai." (These people will not come to my house and cook food for my family. I have to do that myself and for that I have to earn as well. Why should I care about what they think?)
It feels good to see people who break barriers and restrictions like these. Many of us lack that courage – we tend to step back from what we want to do, just because we are afraid of what the society might think. For this brave woman, her family comes first and she is doing whatever she can for them. 'Log kya kahenge' (What will people say?) did not stop her from doing what she had to do.
Like this story? Or have something to share? Write to us: contact@thebetterindia.com, or connect with us on Facebook and Twitter (@thebetterindia).
Written by Varsha Mudgal on
Quora
 and republished here with permission from the author.