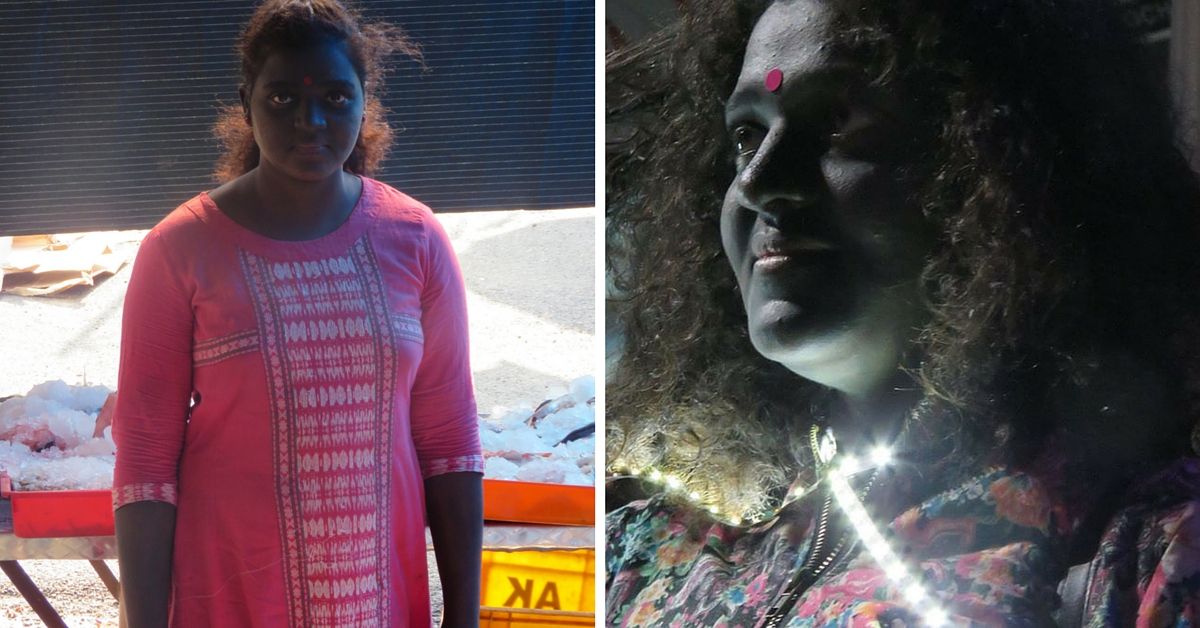 Kochi artist P. S. Jaya has undertaken a 100-day social experiment, in which she paints herself black before stepping out of her house. She is documenting the reactions and comments that she gets from people on the streets, while also creating awareness about casteism.
Artist P. S. Jaya has undertaken a 100-day social experiment, in which she paints herself black before stepping out of her house. She is documenting the reactions and comments that she gets from people on the streets, while also creating awareness about casteism.
When the suicide of Rohith Vemula shook the nation in January this year, one artist from Kochi began to think about how she could translate the injustice into art.
P. S. Jaya, an artist living in Tripunithura, Kochi, paints herself black every day when she steps out of her house. She walks the streets, takes buses, goes to teach art and painting at a private institute, meets friends and family, hangs out at restaurants – all the while coloured in a different coloured skin, calling herself a Dalit.
This recent art graduate is on a social experiment to find out how people react to dark skinned Dalits.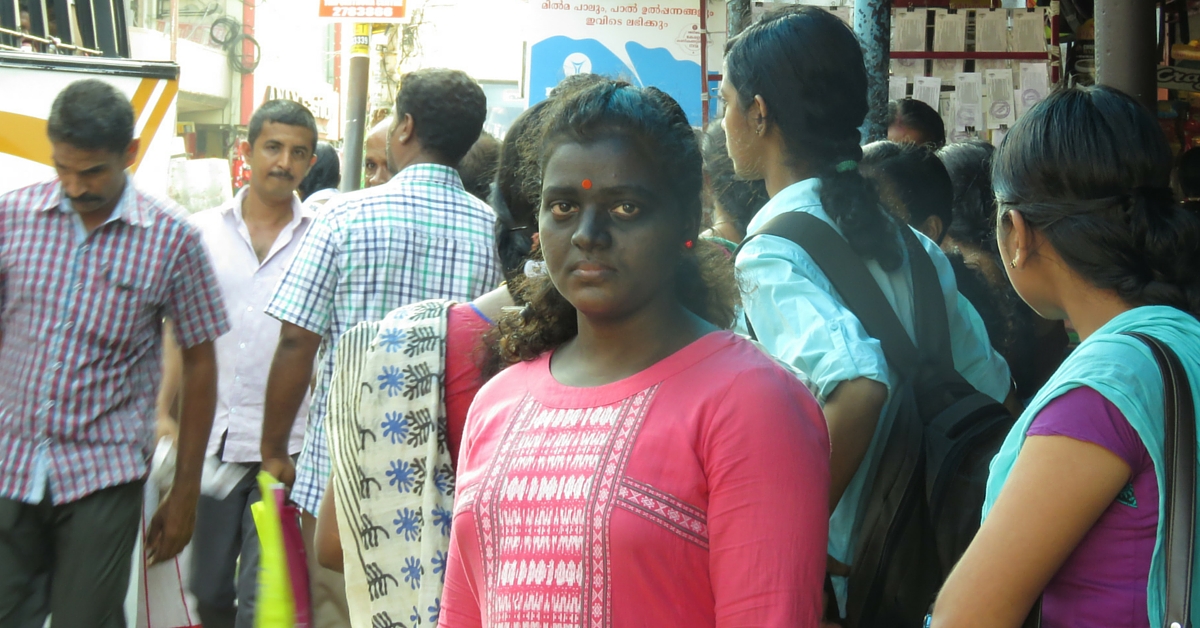 "I want everyone to realise how the caste system works in India," she says, "We know through history that it was widely present and people were divided into two sections, the touchables and untouchables." There was hope that when India became a republic, it would usher in change. "We thought that we would be free not just from foreign rule but also discrimination of all kinds." But that hasn't happened yet, she adds with a sigh.
Lamenting the downhill situation in India, Jaya questions people's attitude about casteism. It's the 21st century, and the country is progressing, both scientifically and economically. Yet, why is it lagging behind on social reforms?
"Today, when a child is born into a Dalit family, living as a Dalit becomeis difficult. They have become the target for a lot of atrocities and senseless crimes, from murder to lynching to acid attacks," she points out.
Her sympathies for the community run deep. When Kalakakshi, an art collective that she is part of, called out to artists to come up with an idea to protest against the Vemula suicide through a series of talks and performances, she had her plans ready.
On January 26, she first dabbed herself with black paint.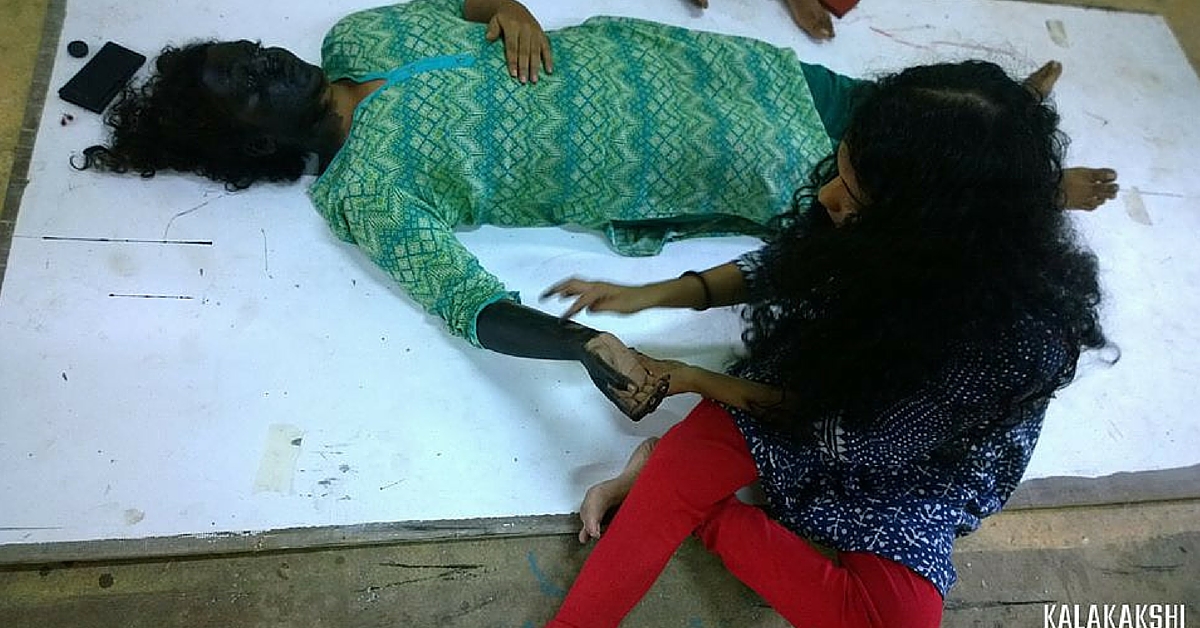 Since then, she has been actively documenting her experiences through photography and videography.
"I do this to see how people react to dark-skinned people," she explains. "It has been 65 days since I began. I meet both strangers and friends daily. I also teach painting and drawing to kids at a private institution. I'm glad I have been able to meet people, discuss the issue, and get their opinions. The interaction with children is also interesting."
The reactions have been mixed, so far. The curious ones are usually the ones who applaud her efforts, understanding the need for such a protest.
Then there are those who make fun of her, and those who are concerned, wondering if she has a skin condition. "But some people are indifferent to the issue altogether," she says, "They don't accept that this situation of oppressing and discriminating lower caste people has to stop!"
Her plan so far is to conduct this project till May 5. In the remaining days till then, she has a lot on her drawing board. She says, "I am planning to release a book about this 100-day journey I've had. Along with that, I will be speaking to Dalit activists and collect their views, which I will showcase through this book."
Besides that, she is also designing a calendar that will focus entirely on Dalits and their lives.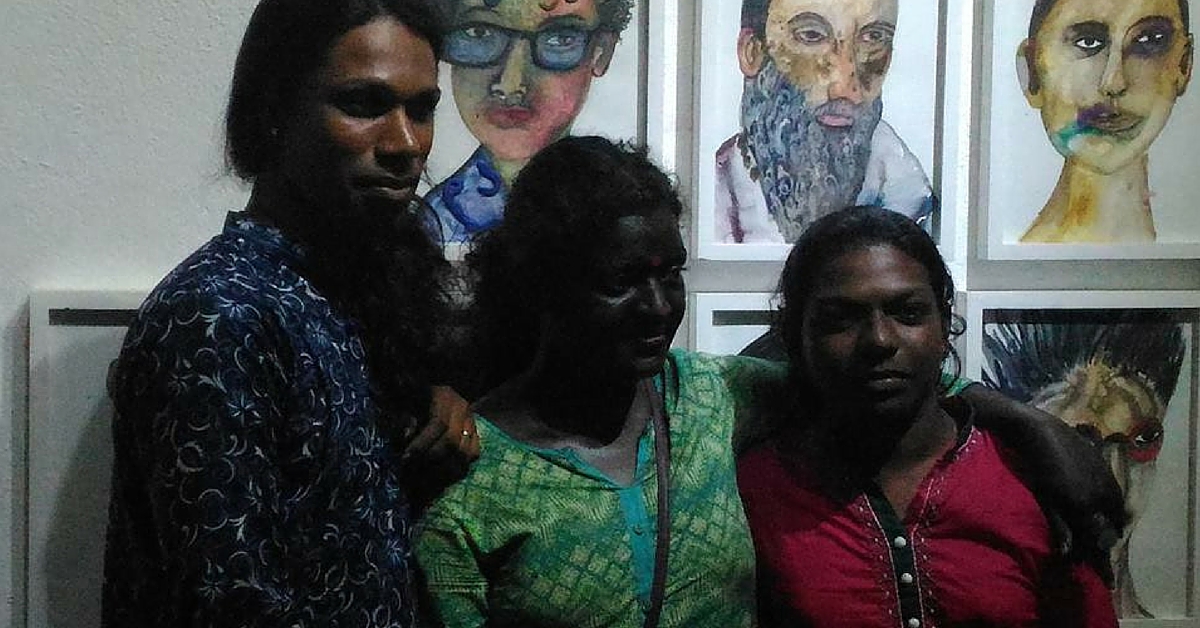 "A calendar is supposed to remind us of history," she says, "My idea is to make a calendar that includes important milestones and dates related to Dalits, their protest movements and their festivals." She plans to replace conventional calendar pictures – of picturesque sceneries, photoshopped models, deities – with pictures of herself as a Dalit.
Jaya graduated from RLV College in Kochi, and started a studio with her sister, P. S. Jalaja, who is also a popular artist, her aunt, and a friend. Along with her artist friends at Kalakakshi, she alternates between making art and teaching art. She was also part of a powerful performance on Women's Day, where she painted herself black and wound LED lights around her body.
Jaya is also a part time classical dancer.
The social experiment has a second side to it: she wants to rubbish the notion of "fair and beautiful" in the country.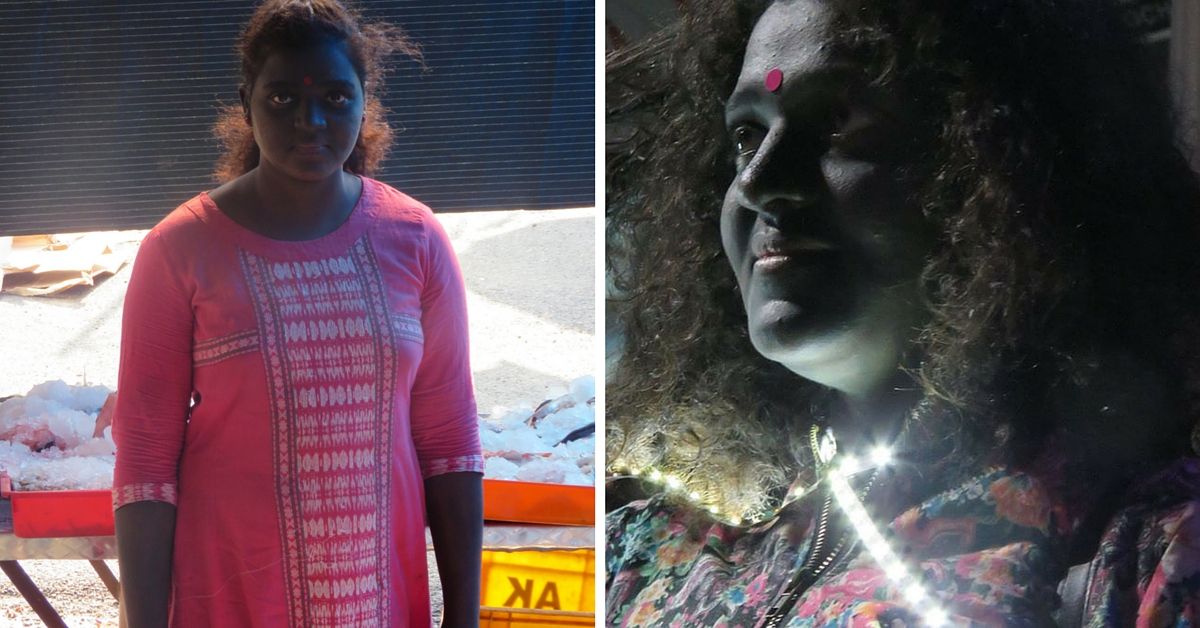 "The stress on fair, spotless skin for dancers is a major concern," she says, "Even if there is a dancer who is slightly dark in colour, the norm is to put enough makeup to lighten up their face."
It has been an age-old tradition in classical dance performances to attribute dark-coloured skin to negative character roles or the most downtrodden characters. "So you see the kind of space that I am bringing this darkened skin of mine to. I am trying to deconstruct the notion that only fair is beautiful," she says with a confident smile.
Like this story? Or have something to share? Write to us: contact@thebetterindia.com, or connect with us on Facebook and Twitter (@thebetterindia).
We bring stories straight from the heart of India, to inspire millions and create a wave of impact. Our positive movement is growing bigger everyday, and we would love for you to join it.
Please contribute whatever you can, every little penny helps our team in bringing you more stories that support dreams and spread hope.