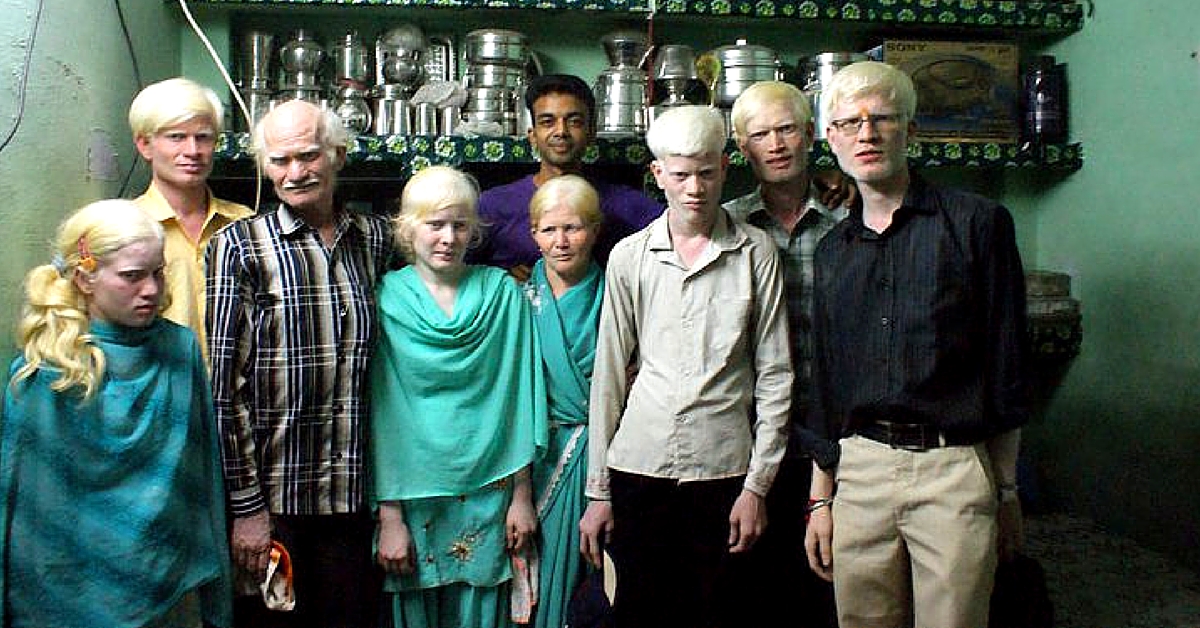 Jeevan Trust is an NGO founded by Anubhav Gupta that helps out albinos and transpeople. With a Facebook group that brings together albinos from around India, the NGO is helping them come out of their shells.
Jeevan Trust is an NGO founded by Anubhav Gupta that helps out albinos and transpeople. With a Facebook group that brings together albinos from around India, the NGO is helping them come out of their shells. 
Albinism in India is still a misunderstood condition. A rare genetic disorder, albinism occurs due to the lack of colour-giving skin pigment called melanin. This also causes those who have this condition to have low vision. They often face social and family discrimination because of their different appearance. But one NGO is changing the way people look at them.
Anubhav Gupta, along with some friends, founded Jeevan Trust in Delhi to create socially responsible media on topics not covered by the mainstream and launch the products in a multimedia format. "Usually, we see that the media releases one photo story, documentary, film, or article, and then the public forgets about it," he says, explaining the focus of the NGO, "Here, the idea was to create all possible media on a topic and release it in one go, so that the impact of the issue is much more, the retention of people is more, and society has all the available material ready at hand."
In 2010, Anubhav Gupta started work on his first project, albinism. "Our aim was to create a setup for them where they could talk safely, meet safely, interact, and share concerns."
The NGO also approaches media houses, schools and colleges, to talk about how to tackle albinism sensitively in the public eye.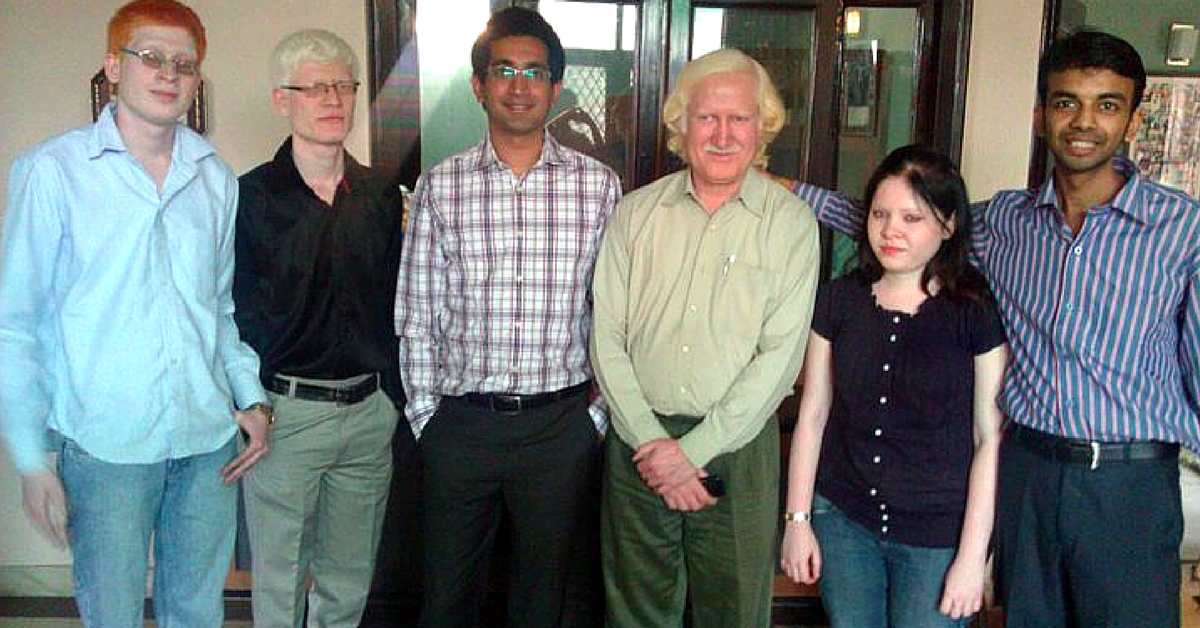 The challenge that albinos face in India is also reflected globally. June 13 has been declared by the United Nations as World Albinism Awareness Day.
"Lot of people are being kidnapped and killed in African countries for this, mainly due to superstitions. They believe albinos are given super powers, and they are killed for their blood and bones," says Gupta, "The global outlook is changing and the issue is now getting attention."
About 100,000 to 200,000 people in India have this condition. Sameer Garg, a teacher, works with Gupta to raise awareness about the issue. Gupta ran into Garg at a mall and discussed his project idea with him. Being an albino himself, Garg readily agreed to help him out with the initiative. "Working at Jeevan gave me a lot of confidence on how to carry myself in public, as I was a shy person," Garg shares.
"We work on all the aspects of albinism – helping with their low vision, social, emotional, personal issues, marriage, genetic counselling, adolescence, and more, on a case to case basis," explains Gupta.
One of the group's greatest successes is a Facebook group to connect albinos across India. Albinism India Group, with about 400 members, is active nearly every day, according to Gupta.
"They have gained friends through the group," he says, "A few months ago, I got a message from someone saying he wanted to commit suicide as he wasn't feeling good about himself. We immediately reached out to him and had him join the group."
Garg agrees that the group has become an important part of their lives. "Almost every person with albinism is friends with others in the group," he says.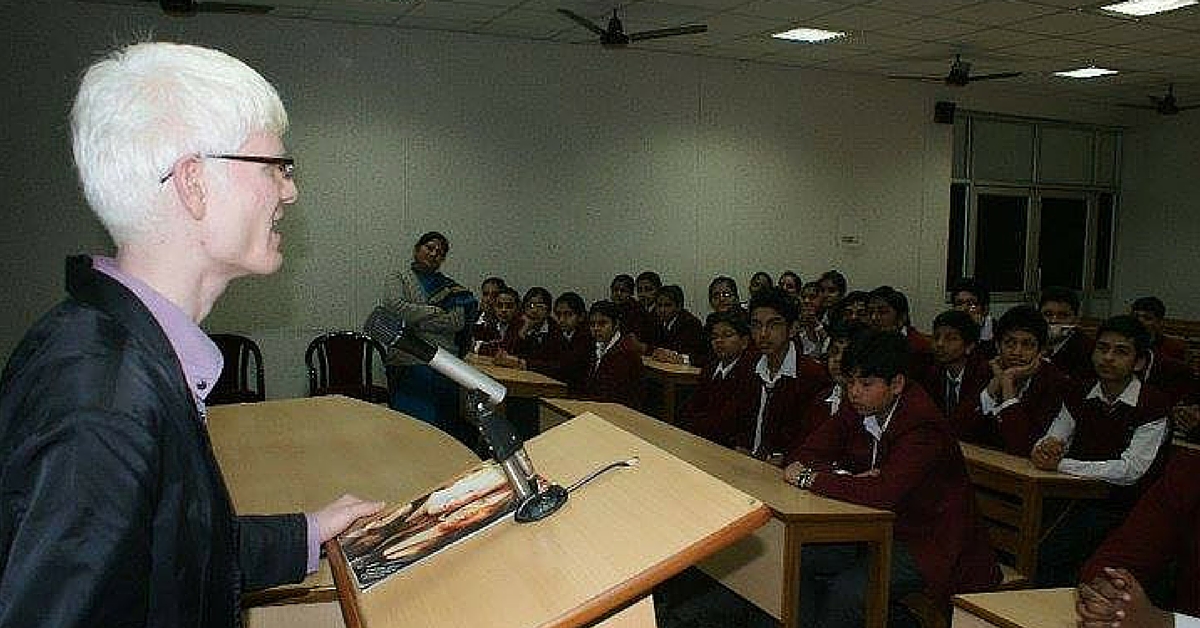 "They share ideas about vision goggles, eye surgery, self-esteem issues, and more. They've brought together the community."
According to Garg, while family support is important, sharing with people who have a similar condition is a major boost for albinos. "Family can understand the problems but they can't empathise with our challenges. That's why, speaking to other albinos helps."
Most of them live in far-flung areas, such as Bihar and Maharashtra. The group becomes an essential point for them to meet others like them, virtually. Says Gupta, "We have had several meet-ups in Delhi so far, and a few in Pune and Mumbai."
The virtual group has turned out to be an important tool for dialogue about albinism not just in India, but also in the rest of the sub-continent. Gupta says that they got to know of people from Nepal, Sri Lanka and Pakistan, too.
"When the Nepal earthquake happened, we collected and sent money to them. Now they are running a chicken farm with that money, helping to sustain themselves," he recounts.
In another instance, the NGO is helping a family of 12 in Delhi, all of whom have albinism.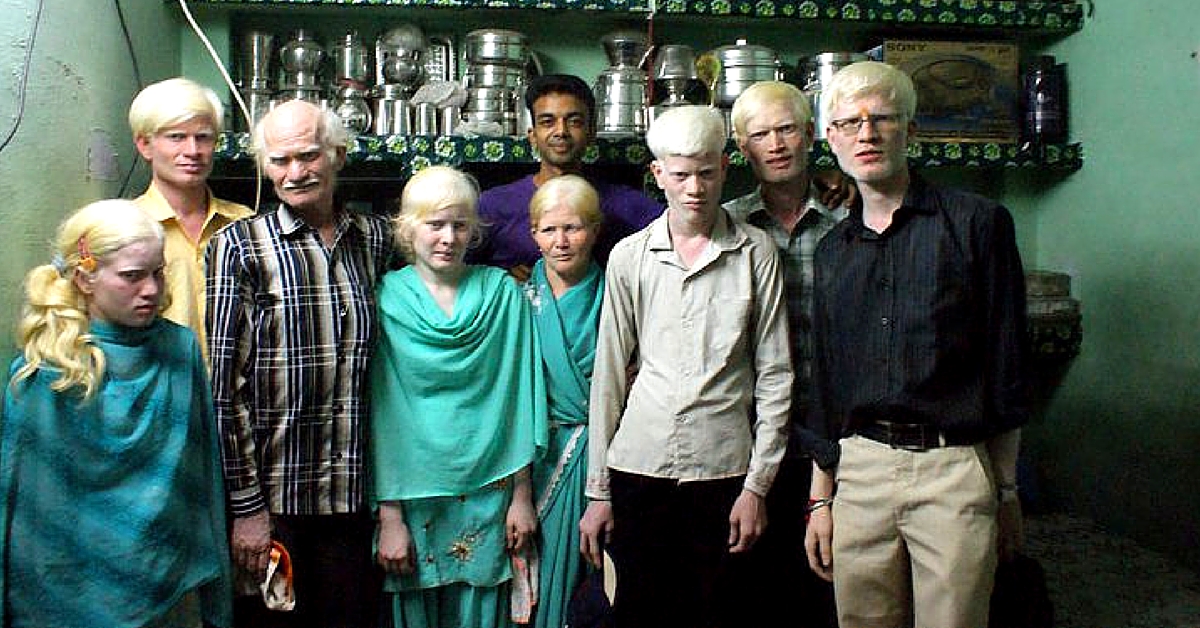 "They are a husband, wife and eight children, from a poor background. They have had a lot of hardships and we have been helping them since three years with college fees and computer assistance, and more."
Albinism in India is often confused with another condition, leucoderma, which is characterised by patchy skin colour changes. But with the NGO's workshops, there is more awareness on the subject. "Albinism is not largely known as a condition, but once people get to know about it, they really appreciate our work," Gupta says. However, "there's not a lot of corporate interest. We have not been able to raise money from there as of now."
"I work in the government sector. But if I went to the corporate sector, the social discrimination is still there. They hesitate to give me a chance, believing a 'normal' person can do a better job," says Garg.
However, he says that many albinos have worked hard in spite of such discrimination and physical challenges. "I feel if a person is confident and has the support of family and friends, like I do, he can do well too." Today, many albinos work in the fields of medicine, law, business, journalism, education, and more.
Anubhav Gupta, who was nominated for the Karmaveer Puruskar 2016, looked for more challenging issues that need to be highlighted.
He embarked on a life-changing project: developing a music album, composed and sung entirely by transgenders from around the world.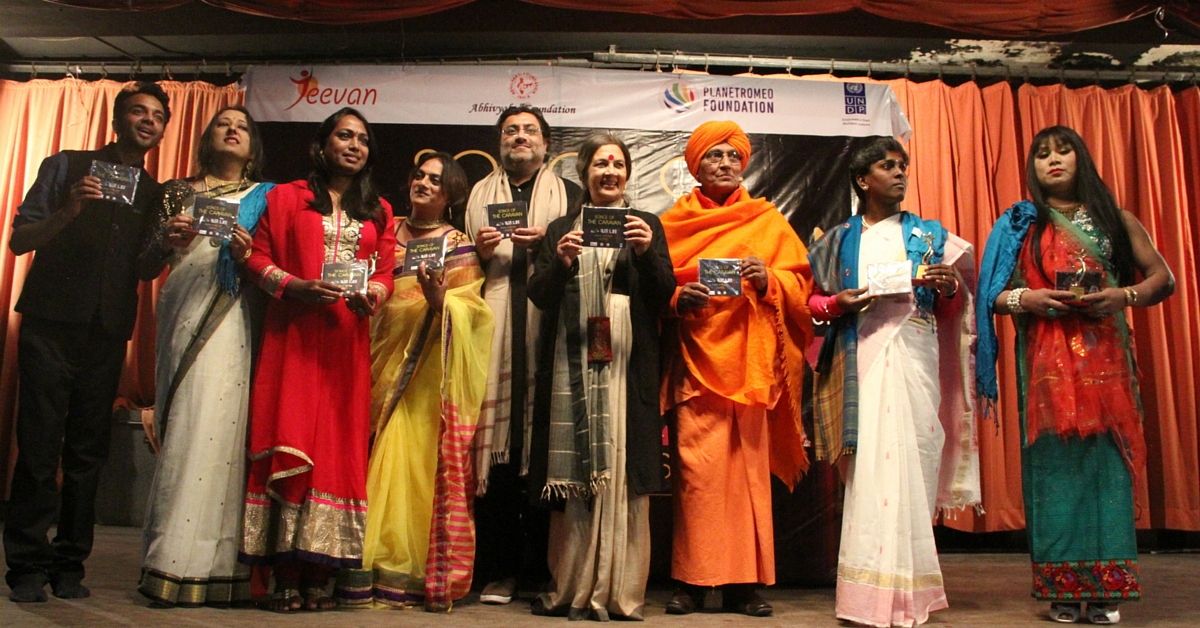 "We gave them complete freedom to record whatever they wanted in their language. We funded the recording, composing, and travel costs of the artistes."
While the hunt for trans-artistes began in 2011, it was 2013 by the time Songs of a Caravan was recorded, the covers designed, and booklets with artiste information readied. Two years later, Planet Romeo Foundation, a Netherlands-based LGBT organisation and UNDP pitched in for the launch. The album is now in the Limca Book of Records for being the first of its kind in India.
For Gupta, both the projects have been an eye-opening experience.
"Almost all albinos I've met have had troubled childhoods, not getting any support from family or school authorities. But I've noticed that they've done well after college, when they learn to handle themselves in a mature manner. And with this support group, it only makes them bolder and courageous to face the world."
As for the transgenders' album, he is glad that it has helped the community gain a strong voice. "Besides giving them confidence in their talents, it has opened up a lot of avenues to approach producers and be independent," says Gupta.
Like this story? Or have something to share? Write to us: contact@thebetterindia.com, or connect with us on Facebook and Twitter (@thebetterindia).
We bring stories straight from the heart of India, to inspire millions and create a wave of impact. Our positive movement is growing bigger everyday, and we would love for you to join it.
Please contribute whatever you can, every little penny helps our team in bringing you more stories that support dreams and spread hope.
Tell Us More