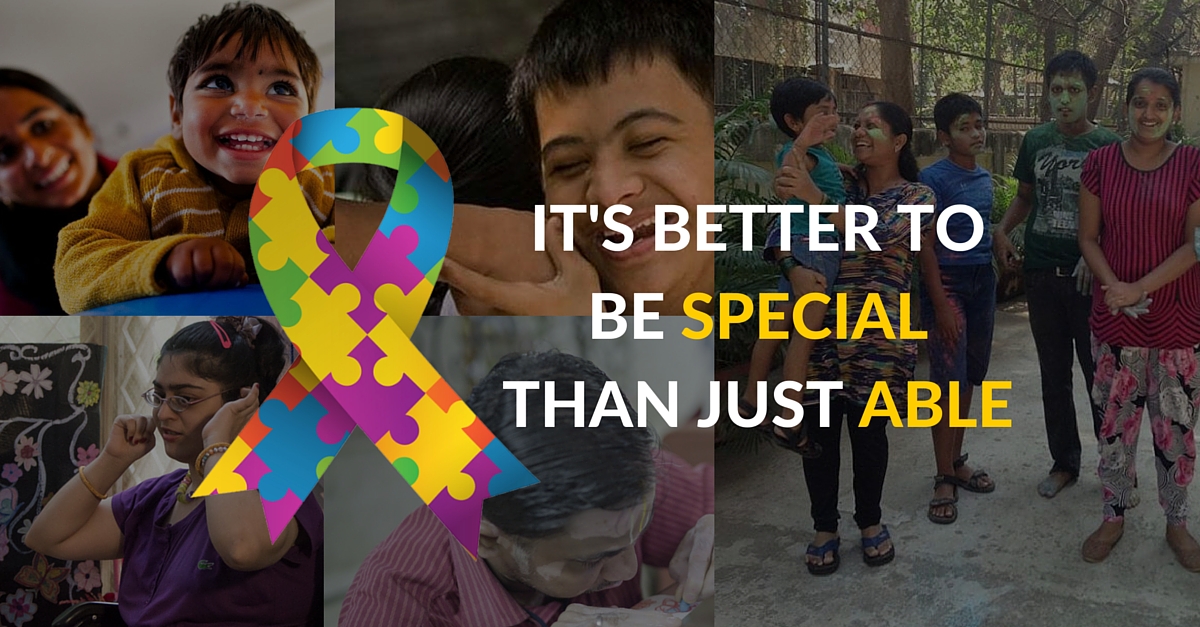 What is autism? Is it a disability? Or is there another side to the coin that we haven't considered? Time to refresh our perspective.
What is autism? Is it a disability? Or is there another side to the coin that we haven't considered? Time to refresh our perspective.
"He has Autism."
The diagnosis sounded like a death knell. I could barely breathe!
I lashed out at the doctor. How could my beautiful son have autism? His limpid eyes, his soft skin… how could it be?
The tears didn't stop for a long time. The pain was unbearable. Like a pendulum, my emotions swung from disbelief to grief. I hugged Mohit, wanting to protect him with all my might.
I was determined to get rid of this thing called 'autism.' Armed with my husband's unflinching support, I marched ahead to throw this cloak of autism 'off' my son. Support from the wonderful members of the Sri Sathya Sai Center in Seoul kept me going.
I prayed fervently for a cure and left no stone unturned in research. Biomedical treatment, Cranio sacral therapy, ABA, Sensory integration, Vision therapy, Secretin, Chelation, Swimming with dolphins – we tried everything.
For 17 years, I continued my fight for a 'normal' son. I worked 5 hours a day teaching him language skills and doing table top activities. If I worked hard enough, he would be complete. But guess what? Each door I banged was a dead end.
In the distance, an unexpected door opened for us. A program in USA taught me that autism is a neurological disorder, not a disability. Affected children and individuals don't grasp the concept of 'us'. Hence, social interactions and communication are difficult for them. The brain is differently wired, and more magnificently. It's nobody's fault, certainly not the mother's.
I finally stopped swimming against the tide. The fight was replaced by acceptance and understanding – of the person behind the label. All those years I focused on the 'autism'. But who was the real Mohit?
Mohit emerged as a funny, loving boy who loves Yesudas and also the dhinchak Salman/Govinda numbers, who laughs while watching Mr Bean's antics, who loves unconditionally, and who is the wisest person I know. And he has emerged as an artist.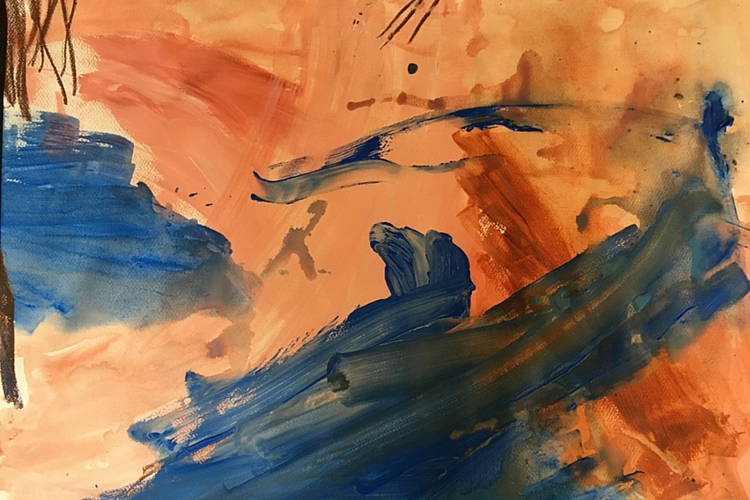 In his emergence, I discovered myself too. It wasn't a planned journey. But it made me who I am. Thanks to these experiences, I can support other families and train professionals.
April is Autism Awareness month. And I want to address a myth – that autism is a disability. It's not!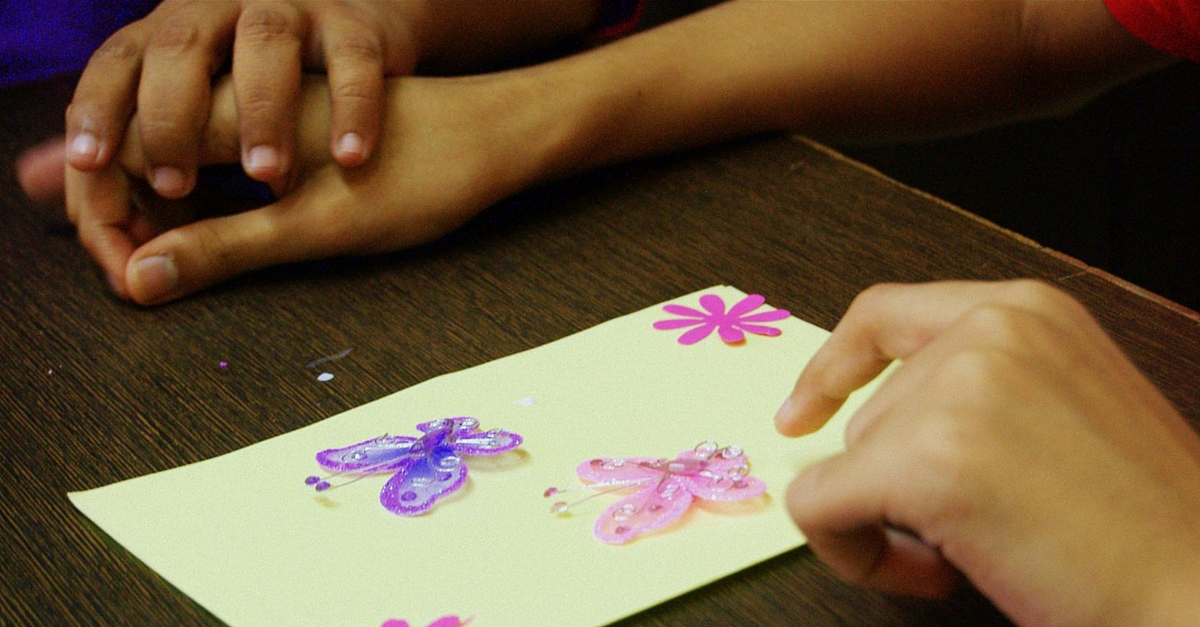 What is our definition of a normal person? Someone who can perform mundane tasks smoothly, right? And what is a person who can perform complex tasks and look at different perspectives, called? Special. Unique.
Every individual with autism is unique. He might not speak a lot, but he could be a master chef, a marathoner, an incredible artist, or just a regular tenth grader working his head off for the exams. He could be a walking-talking encyclopedia, or someone who can solve complex maths problems in his brain. Or he could just be a regular next-door person. But I can assure you of one thing – these individuals are the smartest, most sensitive and caring people I have known.
Watch this insightful video for answers on your questions about autism.
This leads us to another point: Have we diluted the meaning of the word 'special'? Almost always, when associated with a person of different needs, the term evokes waves of sympathy. We forget that these people were (and still are) considered special because of their abilities. Basic motor and speech skills are not as developed. But heightened senses of hearing, analyzing, creativity, and intuition compensate for them. Don't take my word for it. Peter Thiel, founder of PayPal, said that Aspergers (a form of autism) can be an advantage in Silicon Valley. The condition is a plus for innovation and helps people avoid the imitation gene. Elon Musk declined foraying into stem-cell therapy because people may use it to 'cure autism', something which he is strictly against.
So, how can you support individuals with autism? Don't worry. You don't need to attend parent support meetings or volunteer at autism treatment centres to contribute (though we would love it if you did). Just implement these basic human behaviours:
Don't laugh at them
Individuals with autism indulge in certain behaviours to cope with anxiety. These include rocking, playing with their hands, shaking something and watching it move.
We all engage in 'stimmy' behavior like shaking our legs and cracking our fingers. The difference is that we are aware of this behaviour and can control it. These wonderful people cannot.
Accepting differences is difficult. But not accepting doesn't mean the same as laughing at them, does it?
Don't call them 'pagal'
I've heard parents say this! Can you believe it?
However, most parents see the immense potential in their child to do something remarkable. Please don't hurt these families' feelings by calling their children 'pagal' or gesticulating that they are 'mad'.
Don't say condescending things in their presence
Some people on the autism spectrum might not speak. But each and every one of them understands… everything.
Imagine how you feel when someone speaks disrespectfully about you in front of you. Now imagine you doing the same to these individuals who understand it. Think of how much you damage their self-esteem.
Don't stare
We feel terrible if somebody stares at us, isn't it? It is no different for them (they understand everything, remember?)
A hundred people crowd around a child or adult who is experiencing a meltdown. If you can't help, please move on. Please respect the child and the parent.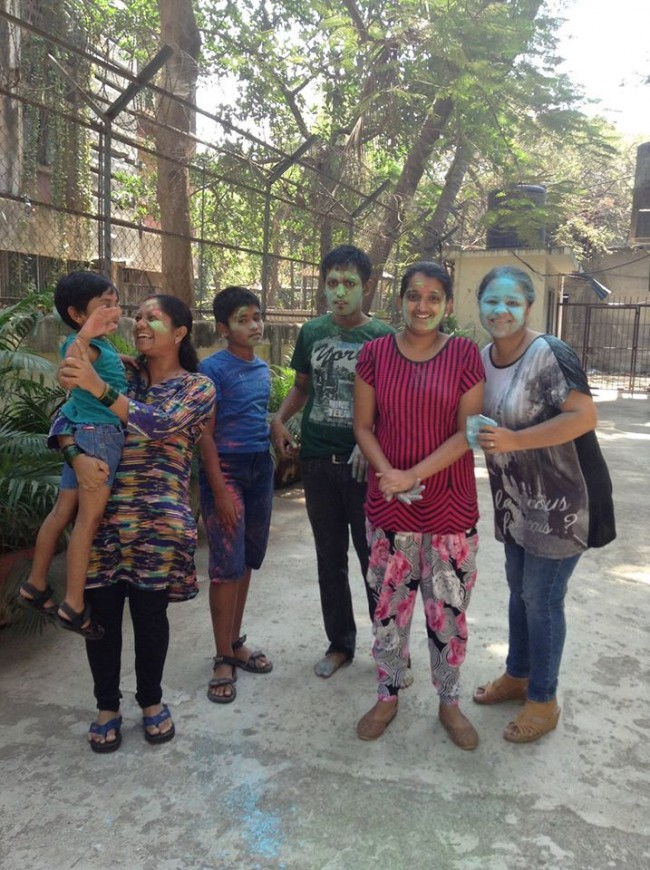 I feel the pain of mothers who struggle with their affected children in trains, in buses, on the streets. Their daily life is a battle. Yet, they continue to smile and go through life with brave hearts and unflagging spirits.
But I also feel that parents struggle because of society's perceptions more than their own child's challenges. Society finds it difficult to accept that individuals with autism are different, not disabled.
Do you want to make the world 1% better for these beautiful individuals and their families? Just remember the above points and you are good.
People on the autism spectrum transform the lives of those associated with them. I know, not just because of my son, but because every parent I have met, agrees. Our children have taught us what unconditional love means. This love keeps us going, long after we feel like we have no strength left. All I request from you, on Autism Awareness Day, is to respect their uniqueness. They will change your perspective on life too. Plus, they deserve a shot at living a dignified life like us. Don't you agree?
Like this story? Or have something to share? Write to us: contact@thebetterindia.com, or connect with us on Facebook and Twitter (@thebetterindia).
Tell Us More
We bring stories straight from the heart of India, to inspire millions and create a wave of impact. Our positive movement is growing bigger everyday, and we would love for you to join it.
Please contribute whatever you can, every little penny helps our team in bringing you more stories that support dreams and spread hope.