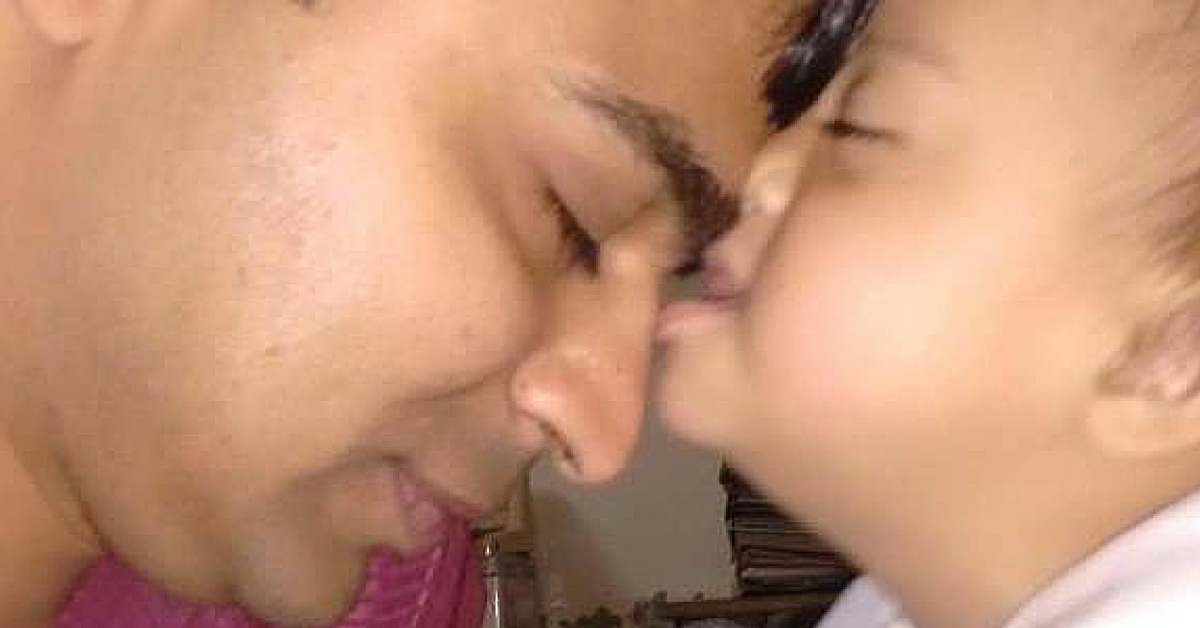 On January 12, 2016 we wrote about 'How Aditya Fought All Odds to Become India's Youngest Single Parent to Adopt a Special Child' and like always our readers helped us spread this positive story like wildfire. The article got several lakh views and 32.8 K shares too.
Every time our readers like and share TBI stories they are not just spreading positivity and hope, they are also creating an impact that may not at first be visible. Here's one such story, of a young adoptive parent to a special child, which went viral and created ripples greater than we had imagined.
On January 1, 2016, Aditya Tiwari became the youngest single adoptive parent in India by legally adopting a special child Binny. He named him Avnish.
Aditya fought a 2-year-long battle against the system and society to become a single father.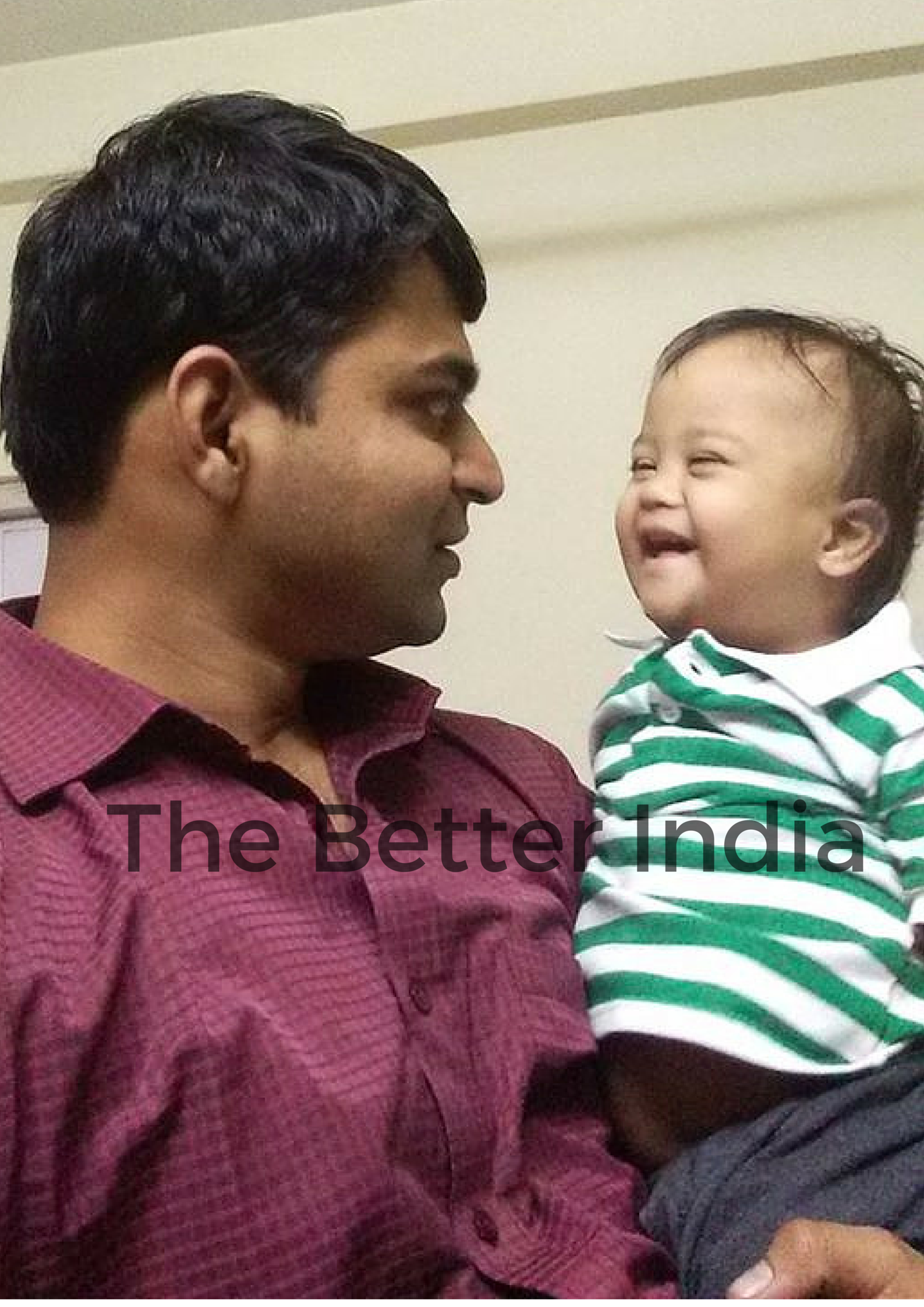 On January 12, 2016, we wrote about 'How Aditya Fought All Odds to Become India's Youngest Single Parent to Adopt a Special Child' and, like always, our readers helped us spread this positive story like wildfire. The article got lakhs of views and 33,000+ shares too (so far).
Avnish turned two on March 16, 2016. On this occasion, his father Aditya could not thank you all more for the huge impact you created simply by clicking 'share' on his story.
Here are some of the things that have happened in his life since the story was published on TBI:
1. Parents of children with Down's Syndrome reached out to him for inspiration and help.
This was a message from a single father to Aditya after reading the story: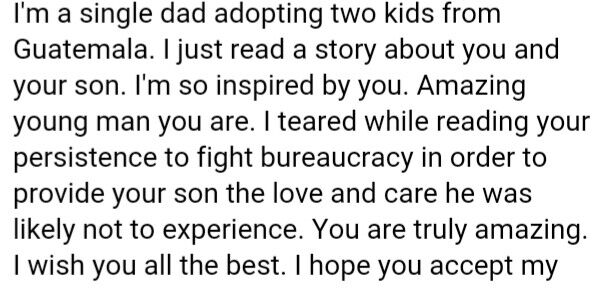 Aditya received loads of calls from parents who thought life had been unfair to them by giving them children with Down's Syndrome. But here was a young single man who adopted a child with Down's Syndrome and told the world it was a blessing for him.
"Parents of children with Down's Syndrome called me from almost every part of the country and told me how my step has given strength to them," says Aditya.
2. Aditya benefitted too. NGOs and physiotherapists reached out to support him.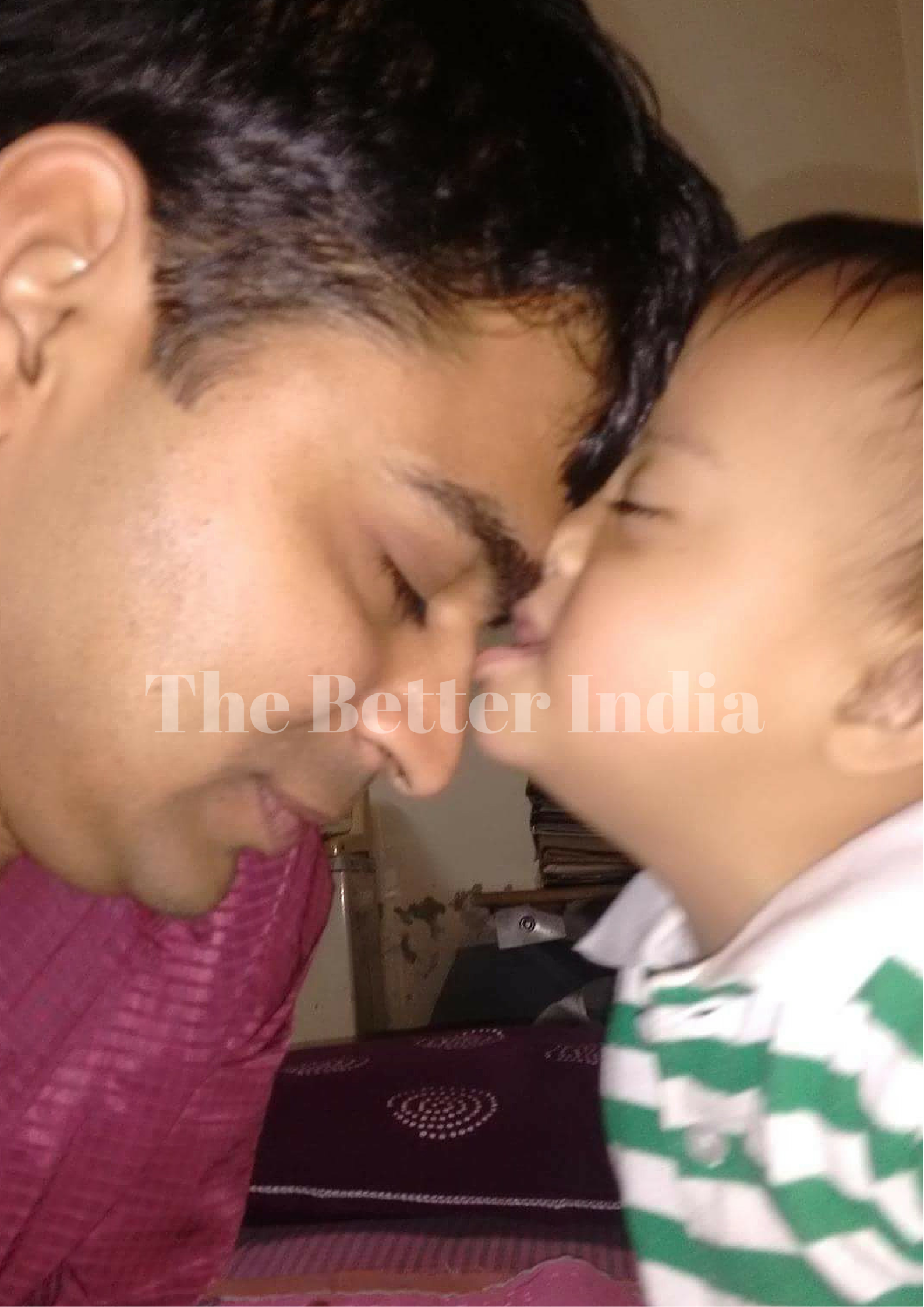 The NGOs that had special kids helped him learn more about the disability and ways to deal with it, whereas many physiotherapists offered to treat Avnish for free.
"Ms. Rekha Ramchandran from Down Syndrome Federation of India called me after reading your article. Since then she is supporting me in any way possible to nurture Avnish," Aditya informed The Better India.
3. The legal struggle and victories inspired many citizens.
In our previous article we had explained how Aditya had to fight a legal battle because the age bar for single adoptive parents in India was 30 and he was just 27 when he decided to adopt Avnish. He kept fighting the system until the age limit was reduced to 25.
"Atul Vidyalaya, Valsad, Gujarat, invited me as a chief guest on January 26, 2016. I was surprised by this and asked them why I was selected, as I had done nothing other than just adopting a child. The Principal replied that it was not just an adoption but it was a trend-setting decision and the struggle behind it makes me a hero. He said he would like the children of his school to become like me. That was the biggest compliment I could ever get," says Aditya.
4. Thirty other children like Avnish, who were at the same orphanage as him, were also impacted.

During his struggle to adopt Avnish, Aditya came to know about 30 other kids who were illegally being sent to foreign countries. The adoption agency was reported and its licence was cancelled.
These 30 kids are legally registered now and a few of them have also been adopted.
5. HIV positive children will also have a home now.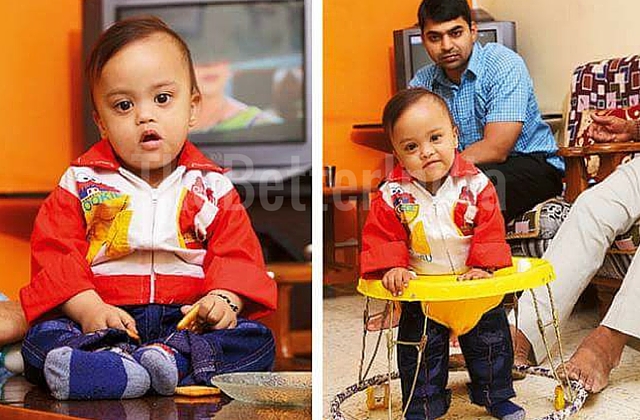 After word spread, an NGO called Palawi from Pandharpur, Maharashtra, which had 98 HIV positive children, called Aditya. They told him these kids were not allowed to go to regular schools and were not accepted by society either, so the NGO had an in-house school and orphanage for them. However, these kids also long to have families but the NGO does not have permission to give them for adoption. Aditya, who is well-versed with adoption proceedings and laws by now, asked them to send all the documents immediately. He then forwarded them to CARA and the Central Government. Aditya is now fighting for the rights of these kids.
"It used to be that previously, if a child was born to an HIV positive mother, he/she used to be infected too. But now, with proper medication and good care, these babies become negative within 18 months. There are many parents who are ready to adopt these kids but we do not have the permission to give them for adoption. Being in a remote area, we explained our concern to the local authorities but did not know any other further procedures. My mother read the article about the legal battle that Aditya Ji fought for Avnish. So we called him to seek help. And he has been a great support since then," says Dimple Ghadge of Palawi.
6. Law students got to learn a lot.

Aditya's story became an interesting project for law students, who found an opportunity to learn about the adoption law through him. A few documentaries have already been made by law students on Aditya and Avnish – among these are two by LLM Pune University and Jai Hind College, Mumbai. Bhopal Jagran Lake City University is also making a film on them.
7. Foreign nationals sought help for adoption.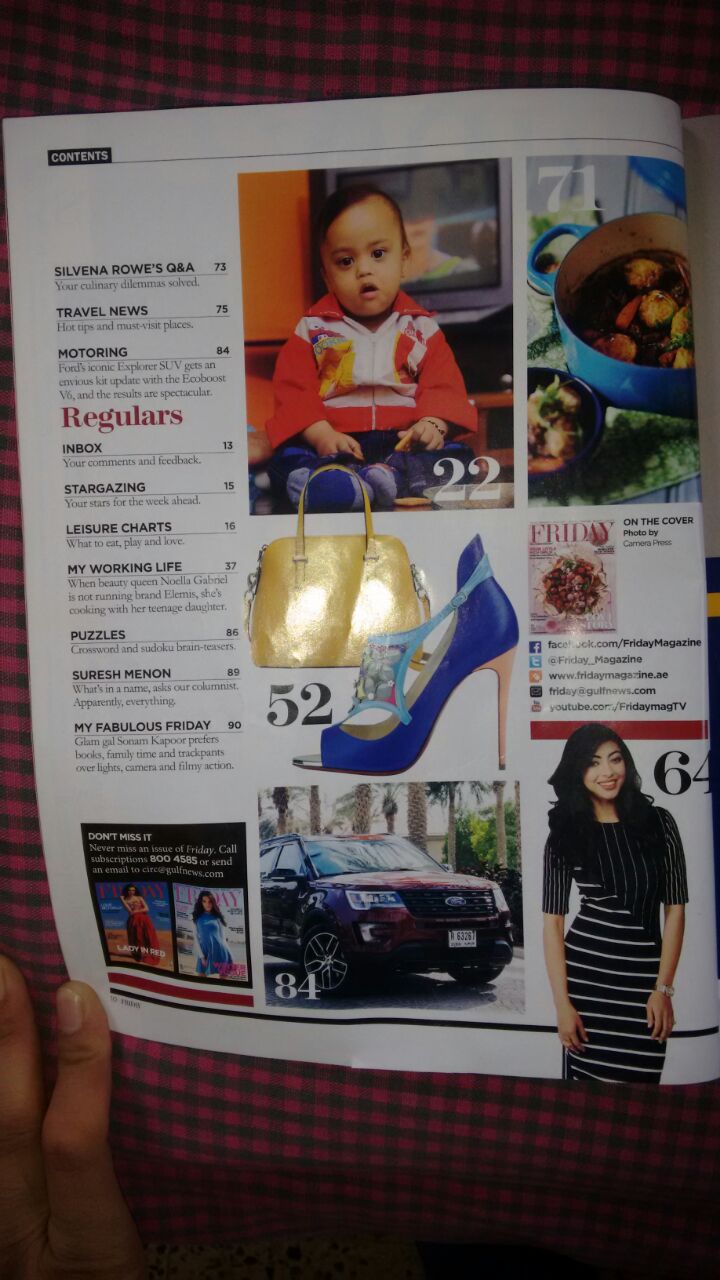 Aditya's story reached foreign shores, and was also published in several magazines of UK and U.A.E, after which many foreign nationals called him to seek help with the adoption procedure in India. Aditya was more than happy to help them.
8. Aditya was the first man to be presented the 'Real Life Hero' award by his company, Barclays, on Women's Day recently. Aditya takes pride in telling this to us.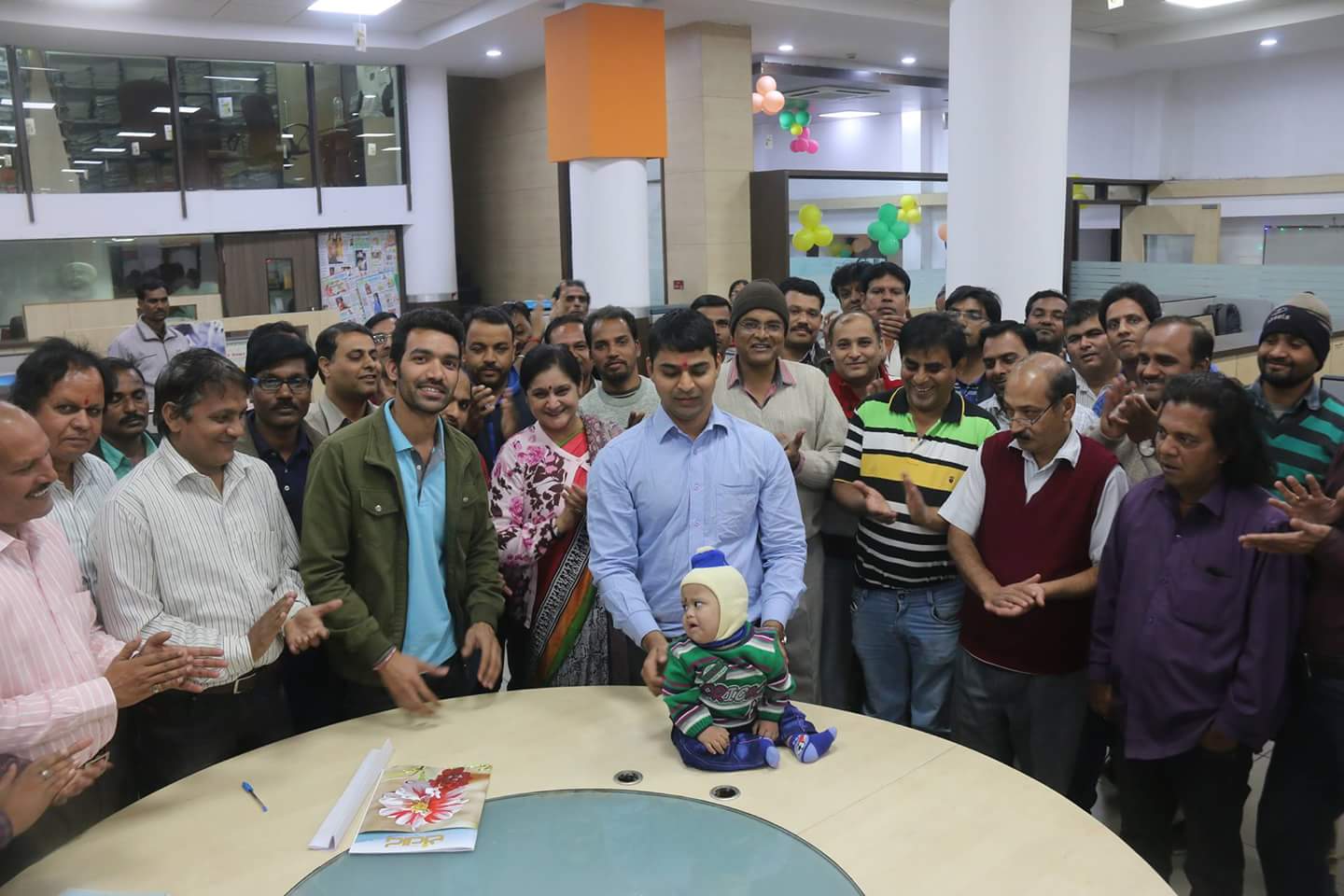 9. Film makers have started contacting Aditya.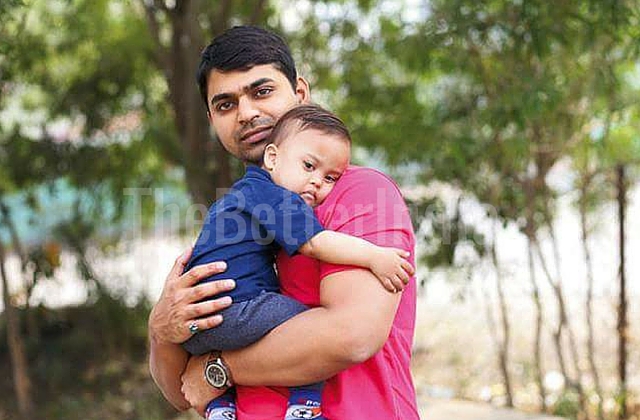 You might soon watch a film based on the life of Aditya and Avnish – a well-known Bollywood production house and a regional production house too have contacted him for the same.
10. The most wonderful impact.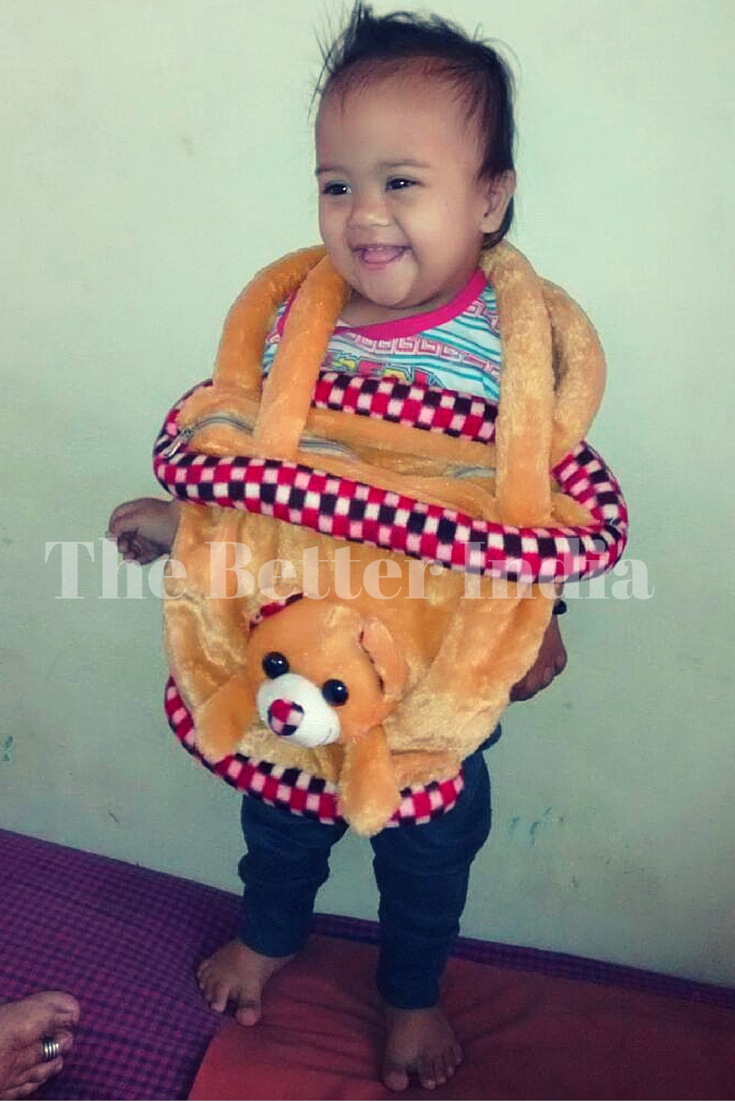 Binny, who is Aditya's son Avnish Tiwari now, has shown tremendous improvement since he became a part of Aditya's family.
"I met the parents of a 10-year-old child with Down's Syndrome before I adopted Avnish. They told me how difficult it is to raise such children. Avnish had 70-80% Down's Syndrome. The doctors told me that he would never be able to walk in his life. But in just three months it seems his Down's Syndrome is just 15-20%. He can hold and stand and tries to stand without support too sometimes. The parents of the 10-year-old child were surprised to see this and have invited me home to help them. My son has set an example for everyone," says Aditya with a smile.
Like this story? Or have something to share? Write to us:contact@thebetterindia.com, or connect with us on Facebook and Twitter (@thebetterindia).