---
In the MY STORY section, we present some of the most compelling and pertinent stories and experiences shared with us by our readers. Do you have something to share? Write to us: contact@thebetterindia.com with "MY STORY" in the subject line.
---
From dreaming about returning to India one day after she had to shift to the US with her family, to reaching a stage where she could no longer find that cherished connection with her country, to falling in love with it all over again – this is the story of Jessica Sinha and how Kolkata showed her a different India.
I was 10 when I moved to the U.S. and have lived abroad for over 18 years now. Leaving was the most difficult thing for me to do every time I visited India in the first eight years of moving to the U.S. I would bite my lip hoping the pain would hold back the tears. My last memory of India would be of the last song that played on the radio before we arrived at Indira Gandhi International Airport. Each year I vowed – I'll be back someday, I'll live here eventually. With no plans of when, where, and how, I continued to dream about it.
But after those first eight years, it never felt the same again. My relatives grew distant. Their excitement on seeing us dwindled every year. I found myself struggling with the basic things – showering, going to the bathroom, shopping, getting to places on my own, taking the bus, etc. Even my Indian looks and perfect Hindi couldn't help hide the fact that I had no clue about anything in India. I was just a guest to my relatives now – a guest who visited once a year.
I grew up and started feeling unsafe in my country, cringing every time I read another news article about another rape case. Every trip from then on was the same. We would arrive in Delhi, go home, stay home. Then we would take the car and driver, visit relatives and family friends, and come back home again. We went to the mall once in a while, but the charm of India that I was delighted about once…it remained only in my heart. Everything and everyone I connected with, seemed to have almost never existed and my dream of moving to India started fading, right in front of my eyes.
This month I went back to India, Kolkata this time, with my Bengali husband for our first India trip after marriage. And something changed in the 14 days I spent there. A fire that I thought was long put out, sparked again. I saw a different country: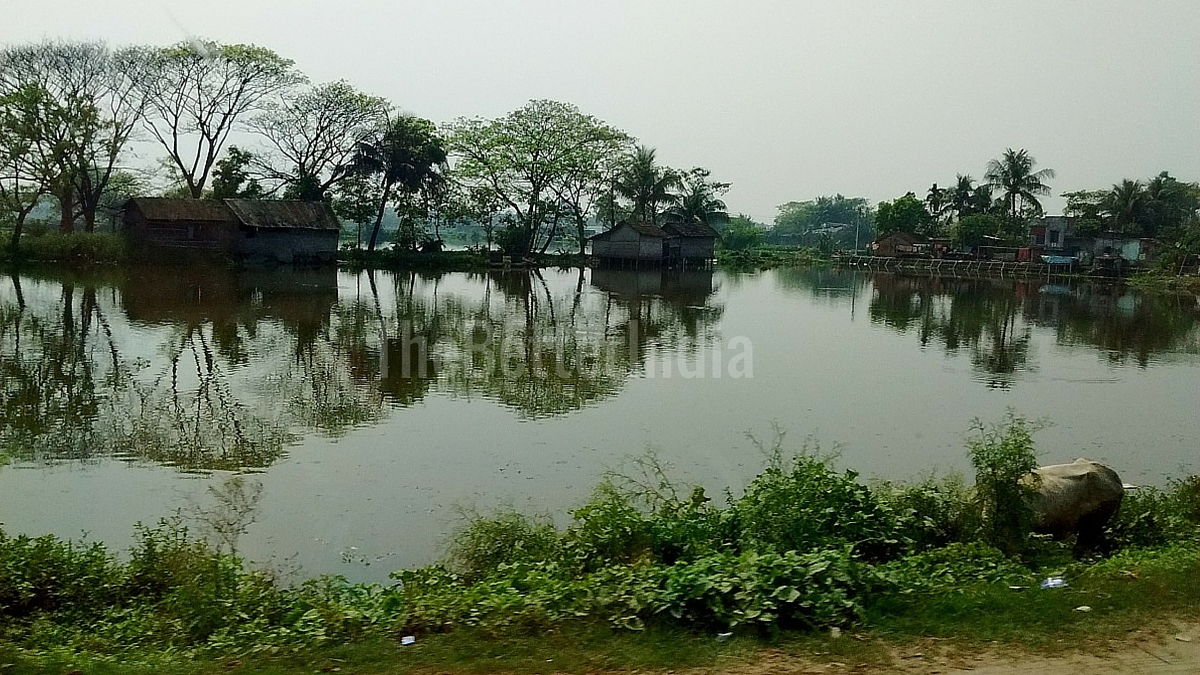 Mornings here begin with the sweet cooing of the Koyal. This city wakes up later than many others, but by 7-8 am, I can hear elderly neighbours chattering, gargling, or fighting a cough. The kitchen stoves come alive and the scraping of metal palta against the kadais marks the beginning of a new day. The smell of mouth-watering spices slowly fills the corridors of the building and escapes into the alleys.
Someone blows a long note on the conch shell over the sound of bells and muffles of Bengali prayers.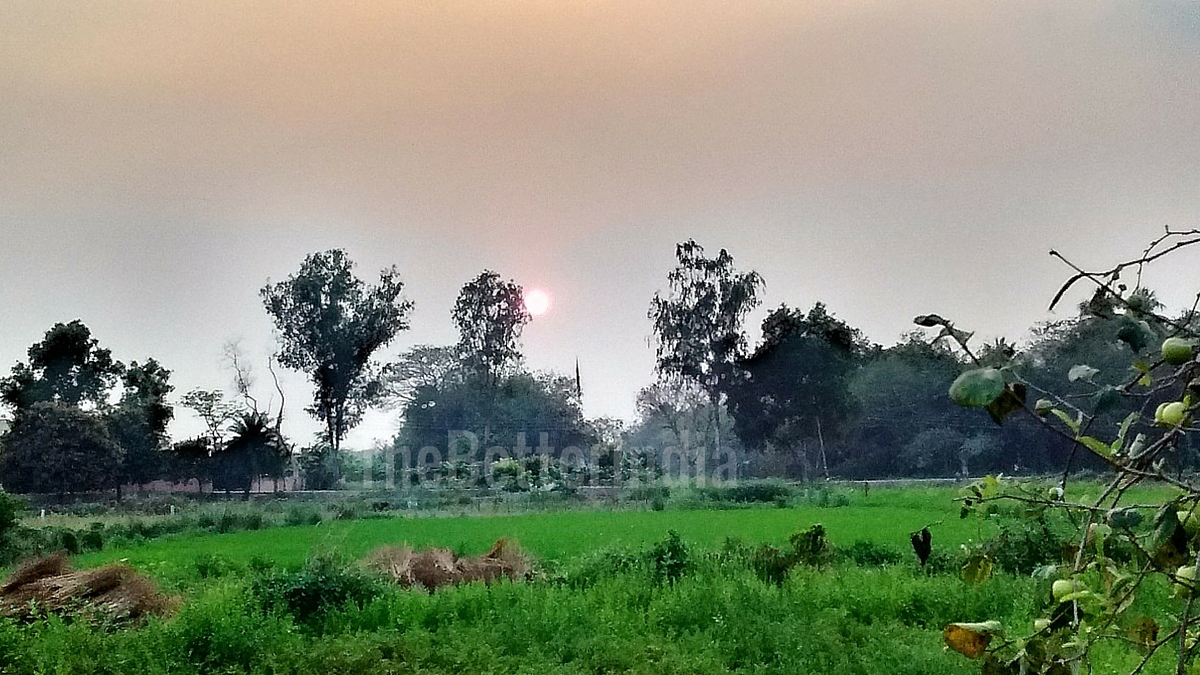 I walk up to the roof and get a glimpse of the sun. The buildings, painted yellow or light blue or pink sometimes, bear brown-black streaks from past rains. Some rooftops have bent clotheslines holding long saris that flow in the cool morning breeze. Somehow, the unfolded sari speaks to me. It floats freely like a kite, but is held safely by the clothesline.
With the distant sound of koyals, I sweep into a daydream where every single day in India feels as this moment does.
Back inside the flat, my mother-in-law brings out tea for the three of us, herself, my husband, and I; and we all decide to sit in the balcony. The balconies, windows, doors, any openings into the flat, are all protected by grills. There is something about the grills that's uniquely classic and nostalgic. I think back to my childhood in Delhi – every night the community watchman would walk around the block, blowing his whistle loud and clear as he ran his baton across the park fence.
I look out into the streets and though it is mostly empty at this time, I know that the morning has already begun in many homes. Every balcony is a window into a different life. I look across to the building on the right and find an elderly man sitting in his balcony with a cup of chai and his parrot. In another window there's a woman pulling down the dry clothes from the clothesline, hung the day before.
A sip of my tea. I wonder if my mother-in-law sees what I see. On days when she's feeling hot, tired, and wants to take a break, does she look out like I do? Does she see the different lives as I do? And in those quiet tranquil moments when she does, does the world outside beckon to her? Does she see the ever turning wheels of time in Kolkata? Does she savour the endless festivities of every day? Even if a dispirited heart was to look out this balcony, it would find peace in knowing that it is not alone.
I'm not sure how the rest of India has fared since 1997, but Kolkata seems to be stalled in a time and place, which I dreamed about in my thoughts. It remains culturally rich and enticing. There is no confused blend of the western influences and eastern culture. I heard no heart-wrenching stories, saw no soul-searching individuals. I saw no street corners engulfed in conversations of unfulfilled ambitions. I saw hope in a newly-wed couple's humble home, gratification in the everyday affairs, modesty of character, and a satisfaction with life as it is.
– Jessica Sinha
Featured image credit: Flickr
Like this story? Or have something to share? Write to us: contact@thebetterindia.com, or connect with us on Facebook and Twitter (@thebetterindia).
We at The Better India want to showcase everything that is working in this country. By using the power of constructive journalism, we want to change India – one story at a time. If you read us, like us and want this positive movement to grow, then do consider supporting us via the following buttons.
Please read these FAQs before contributing.