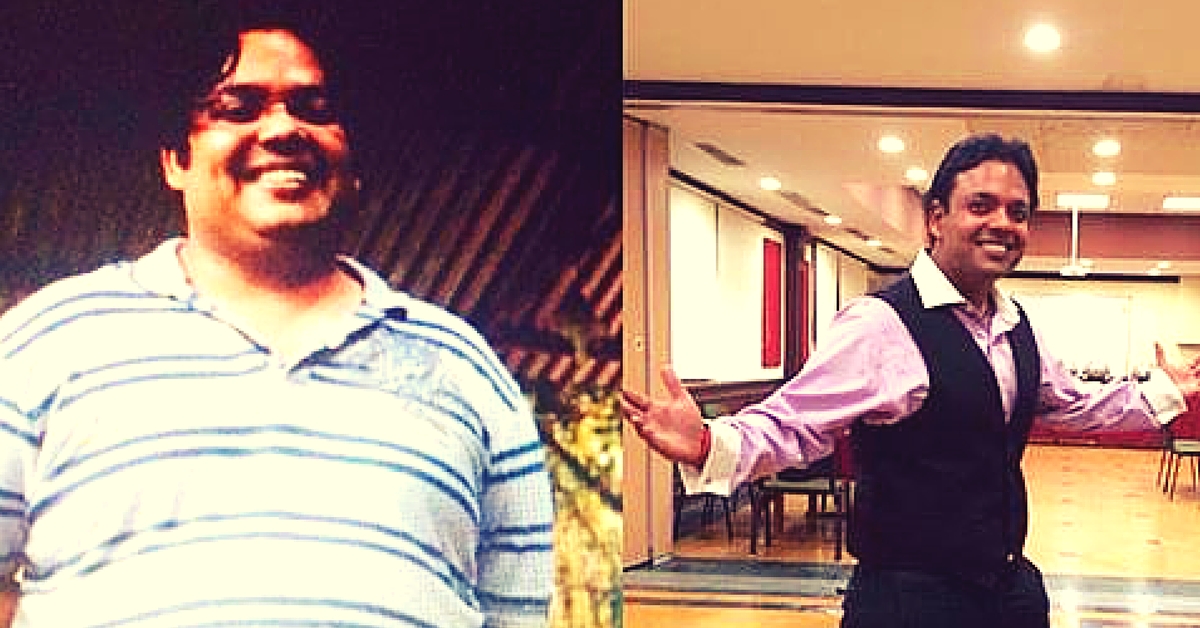 A year ago I weighed 125 kilos and broke the commode! Today, I'm 40 kg lighter and feel on top of the world when I fit into my 16-year-old nephew's clothes. If I can do it, you can too. Here's how!
---
In the MY STORY section, we present some of the most compelling and pertinent stories and experiences shared with us by our readers. Do you have something to share? Write to us: contact@thebetterindia.com with "MY STORY" in the subject line.
---
A year ago I weighed 125 kilos and broke the commode! Today, I'm 40 kg lighter and feel on top of the world when I fit into my 16-year-old nephew's clothes. If I can do it, you can too. Here's how.
I am an international entertainer by profession and I host events across all genres in India and overseas. A year back I weighed 125 kilos and had hit rock bottom – physically and mentally.
I was seriously overweight and at risk for many diseases.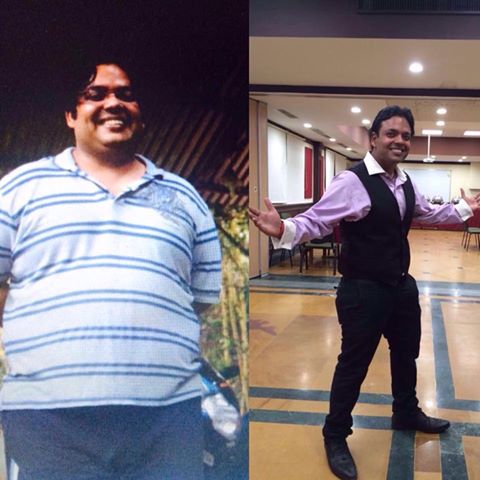 I could never find clothes my size – my waist was 46 inches and the only shirts and trousers that could fit me were the stretchable variety.
I was working as a transitions manager in a leading multinational a couple of years ago and the only exercise I ever had was typing on my laptop and making those killer presentations. Until that commode happened. I was at my in-laws place in Chennai and the commode that I was sitting on broke (not entirely because of me…the fixture was loose). It became a joke in the family and that's when I realised I wanted to lose weight.
I didn't join a gym (although I am guilty of joining on the 1st of January in previous years and then forgetting all about it because of sheer laziness and lack of effort).
I decided I would build stamina so I started walking 2 kms everyday, and then graduated to running 6 kms with my dog leading the way.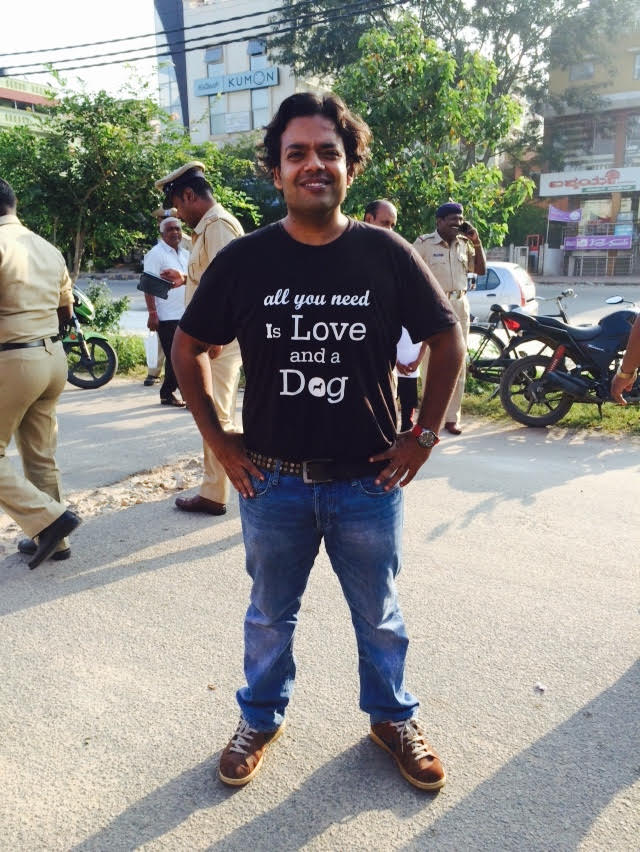 I run 15 kms every day now, be it morning or night, and I don't need any sort of motivation (running partner or music) – I just love the sound of my shoes hitting the road or stairs and the sweat trickling down my body. I also couple the running with doing freehand exercises…I love the challenge of doing a plank. Try it…it does wonders for your body.
I watch what I eat because I strongly feel your body is made in the kitchen. I avoid everything white (salt, sugar, milk, idli, dosa, mayonnaise sauce, maida). I don't know the taste of rice…I have not tasted it for the last one year. I don't consume aerated drinks and packaged juices – I used to have two cans of diet coke earlier on a daily basis. I avoid fried foods and also packaged foods like aloo bhujiya, namkeen, etc. Earlier, my weekends were all about KFC buckets and gaming – I don't eat junk food now.
Instead, I have lots of greens and fruits. I have replaced tea with green tea. I used to gorge on chicken and red meat – now I have replaced that with grilled chicken and fish. What also worked for me was that I am a teetotaller.
These days, I eat my breakfast like an Indian king, lunch like a middle class man and dinner like a pauper (which is always liquid).
I used to weigh 125 kilos and my waist was 46 inches. I shed 40 kilos in a year and my waist size is 32 now. I fit into clothes that used to fit me 15 years ago.
I wear my 16-year-old nephew's T-shirts and jeans and they fit me like a dream – this gives me such a high!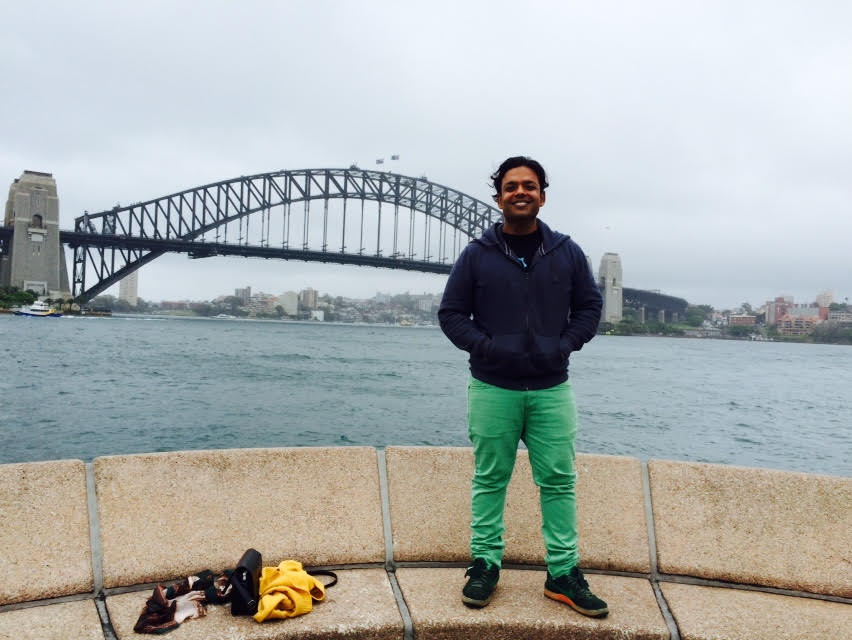 Running worked for me because it builds your core body and I watch what I eat like a hawk. The world is very judgemental and I want to tell everyone who is fighting the battle of the bulge…make your body your best friend. It listens to you…trust your body and yourself. You are capable of so much more than you think.
The outcome is I feel much lighter, and have a fit, strong and supple body. I get irritated if I have to use the elevator to get anywhere. I love using the stairs, which is also a metaphor for losing weight the hard way. I have not fallen sick in the last one year and I strongly believe being stubborn really helps.
Here are 10 ways you too can lose 40 kilos in a year:
1) Take the stairs. Never ever use short cuts. I hop, skip and jump to the stairs even if I have to reach the 18th floor.
2) Exercise control over what you are eating. I do go to malls and food courts – smell the food that was the biggest stress reliever for me a year back – and come back challenged, knowing that my mind is strong enough to handle this.
3) Sweat is good. That moment when I have sweat trickling down my body after running 15kms, be it morning or night, is the biggest high I get.
4) Avoid everything white – white bread, maida, milk, salt, rice, and sugar. Replace with steamed, grilled green vegetables and fish with olive oil. Avoid aerated, packaged drinks and junk food. Avoid everything that comes out of a packet.
5) I have increased the quality of the food that goes into my body and reduced the quantity, ensuring I have food every two hours.
6) Invest in your health – treat your body like it's your best friend, respect it, love it, adore it. I always wanted to see how I would look in a life size mirror minus the lard around my stomach. The weighing machine, from being my enemy, became my friend in arms.
7) Be inspired – inspiration comes from within. I am not inspired by anyone and I am only inspired by myself. I never ever gave up on myself, to the point of being stubborn and determined to turn things around come what may. I hate the word 'luck'. Losing weight and staying fit cannot be achieved by just being lucky. It's about having complete faith and trust in yourself more than anyone else and doing everything with determination, discipline and loads of passion.
8) I am a teetotaller and avoid anything addictive. I have replaced my tea and coffee with green tea.
9) Use your ego as a positive trait to stay fit. The high you get when you get into clothes that are really old (I now fit into clothes that used to fit me 15 years ago) makes it worthwhile to keep running all your life.
10) Losing 40 kilos in a year from 46 inches on the waist to 80 kilos and 32 inches is possible. It's all about the fight between the mind and the body and you have to get your mind to win.
– Shekhar Vijayan
Like this story? Or have something to share? Write to us: contact@thebetterindia.com, or connect with us on Facebook and Twitter (@thebetterindia).
We bring stories straight from the heart of India, to inspire millions and create a wave of impact. Our positive movement is growing bigger everyday, and we would love for you to join it.
Please contribute whatever you can, every little penny helps our team in bringing you more stories that support dreams and spread hope.
Tell Us More