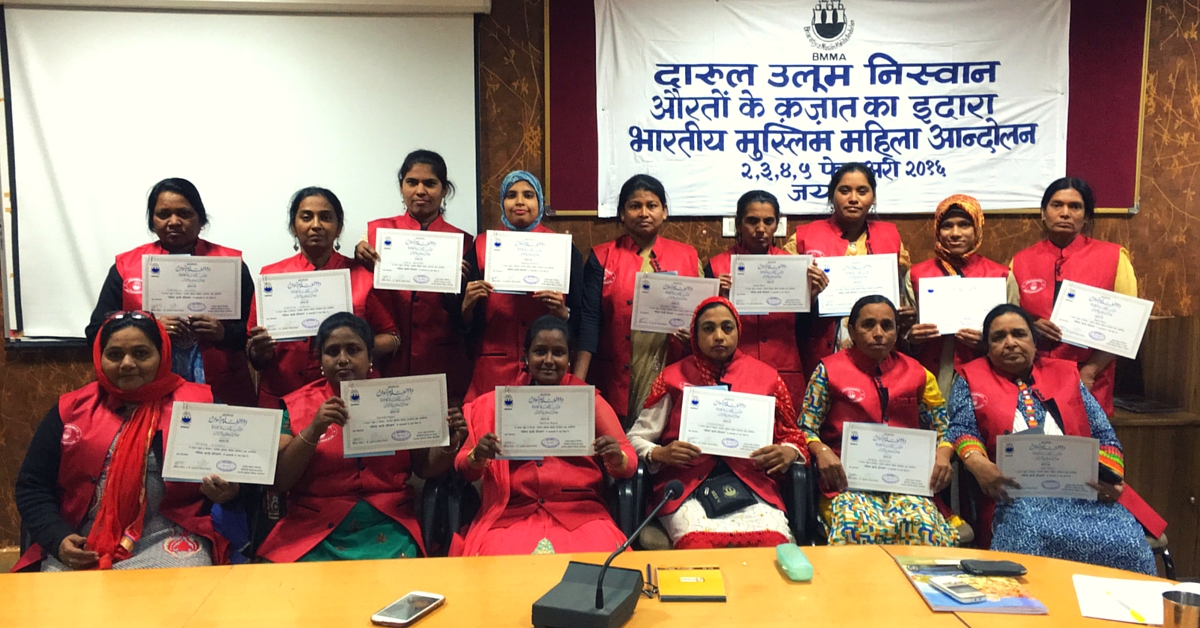 Trained by Darun Uloom Niswaan (DUN), a centre for Islamic learning and theology, the first batch of 30 female Qazis are out to ensure that women have their rights in place.
The first batch of trained women Qazis wish to do much more than just solemnise marriages. Their presence within the Islamic system of India ensures that women are treated fairly and their rights are not overlooked.
Being a Qazi (Muslim priest) means much more to Safia Akhtar than just having the power to solemnise a nikah (marriage). "As a Qazi I want to be a true counsellor to the women of my community. I want to help them resolve issues concerning their rights and ensure that they get justice. In doing so I may encounter opposition, and I know there will be hurdles to overcome. But whatever I do is going to be as per the holy Quran, so I am not worried," she points out. Akhtar, who hails from Bhopal, the state capital of Madhya Pradesh, is all charged up to give a new meaning to the role a Qazi plays in the life of Muslim women.
Safia is one of 30 Muslim women who have embarked on the journey to become Qazis.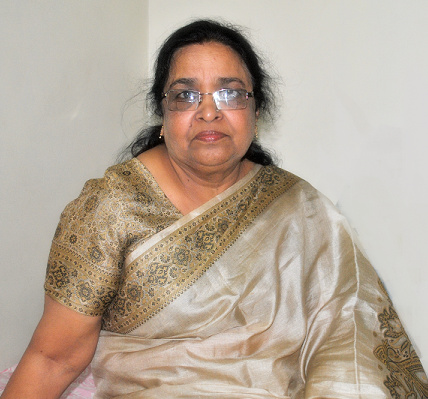 They are being trained by Darun Uloom Niswaan (DUN), a centre for Islamic learning and theology, formed by the Bharatiya Muslim Mahila Andolan (BMMA). This first batch of women Qazis come from different states, including Maharashtra, Gujarat, Rajasthan, Madhya Pradesh, Tamil Nadu, Karnataka, Bihar, West Bengal and Odisha. They have been given basic grounding in Quranic injunctions pertaining to marriage and family, personal laws in Muslim countries, Constitution of India, and basics of Indian and global jurisprudence pertaining to gender justice and equality. Of course, while these women are breaking stereotypes and are all set to make a real difference they are also ready to face the challenges that are bound to come their way.
So far, male Qazis have been the norm, barring a few exceptions like Shabana Ara Begum of West Bengal. She was the first female Qazi in the country, having inherited the position from her father. Nonetheless, the BMMA has already made the move to change this reality by providing comprehensive training to select women. Incidentally, a recently-concluded training programme in Jaipur, Rajasthan, was the first in the series of sessions to be held all year long. The training encompassed, among other things, learnings on theology as well as the history and values of Islam.
Naturally, this effort has drawn a variety of strong reactions across different quarters and sparked heated debates within the community.
"We are definitely being opposed," says Akhtar, adding, "But then that was anticipated. The first woman Qazi Shabana, too, had had to encounter a lot of resistance initially. But then she has made a place for herself. She has solemnised nearly 100 nikahs. However, we wish to do much more for our women."
With much dissent to the decision coming from within the community, the obvious question that comes to mind is: why is there a need for women Qazis in the first place?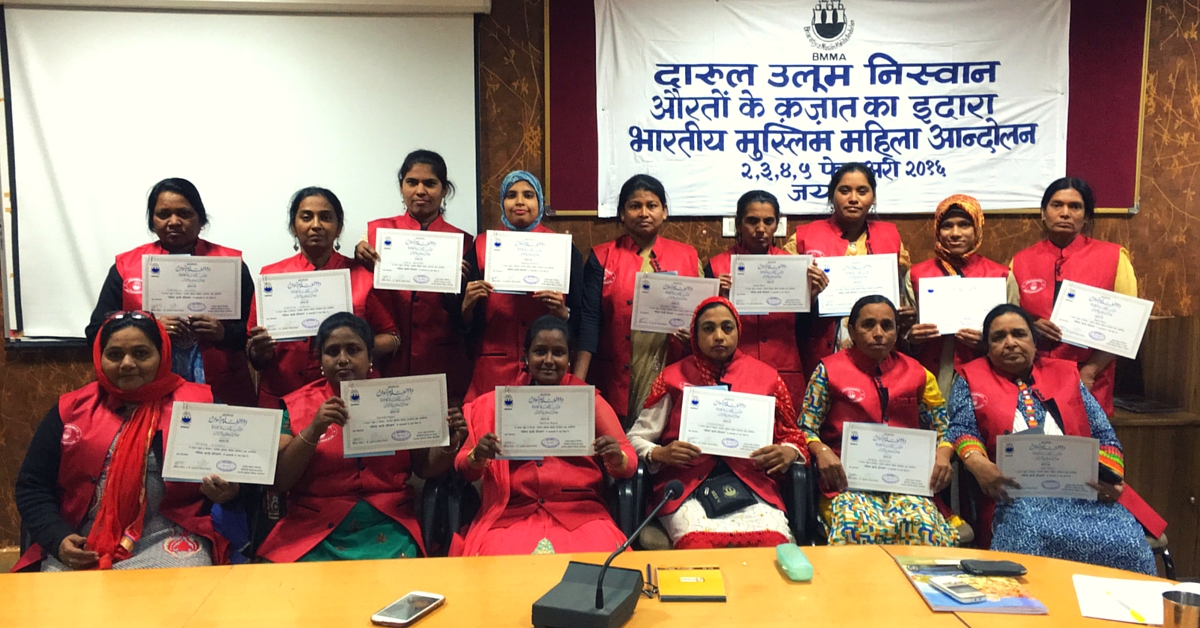 Responding to this Zakia Soman, co-founder of BMMA and a trustee of the DUN, says, "A Qazi plays an important role in our society. S/he solemnises marriages and also validates divorce. In our last 10 years of work across different states, the BMMA has observed that owing to a general ignorance of the Quranic injunctions, there is widespread practice of the regressive triple talaq and halala. This, despite the fact that there is no Quranic sanction to them. It is a serious issue as it has a direct impact on a woman's life. Hence, we felt that there is an urgent need for a brigade of sensitive and properly informed female Qazis who can stand up for women."
Marriage in Islam is a social contract and the nikahnama is a very significant document. But traditionally it doesn't consist of anything beyond names, signature and basic details.
"So, in the absence of any terms of agreement mentioned in the nikahnama, the rights and entitlements of women are often ignored or violated. Generally, after the triple talaq is pronounced a woman is ousted from her home, often with the children without any compensation whatsoever for their upkeep or education. Many a time, if a man conceals a previous marriage then the wife cannot do anything since there are no comprehensive details mentioned in the nikahnaama. Even meher (a mandatory payment made by the groom or his father to the bride at the time of marriage that legally becomes her property), the essential right of a Muslim woman, is often diluted," adds Soman.
Khatun Sheikh, Convenor, BMMA, elaborates, "People seek the services of a Qazi for marriage as well as divorce. There are cases where both husband and wife want to reunite after a dispute but then halala (the practice under which a woman has to be with another man before she can reunite with her former husband) comes in the way. We believe that if there are women Qazis then there is a greater chance of women getting justice. Therefore, whether the society accepts it or not, our endeavour is to take the initiative forward."
Zebunissa Riyaz Babu, a Qazi in training from Tamil Nadu, agrees with Sheikh's analysis.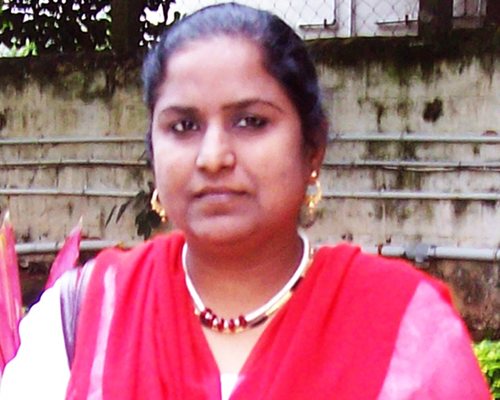 She remarks, "My whole idea behind seeking this training is to be able to help women resolve their problems; to make sure that they get a fair chance. It is so much more than a mere employment opportunity."
Terming these discriminatory and humiliating practices as "unIslamic" the BMMA and DUN believe that training more and more women to be Qazis is, in fact, the need of the hour. Besides, there is no bar on women Qazis as per the Quran.
"A lot of legal problems faced by Muslim women will be prevented if the Qazi plays his/her role with responsibility. Our attempt is to understand religion with a feminist perspective and create awareness among women so that they speak the language of justice and development," shares Noorjehan Safia Niaz, co-founder of BMMA and a trustee at the DUN.
Women Qazis trained by the DUN hope to ensure many things: underage marriages do not happen; a man is not able to undertake a second marriage while his first wife is still around; the proof of residence of a man and his source of income are ascertained before he enters into a marriage contract; a bride's meher amount is given to her at the time of nikaah; and both the parties are entering into the marriage alliance out of their free will and not by force or fraud. These progressive measures, which even a male Qazi can take, are mostly overlooked leading to serious problems in case of a marital discord.
Of course, the more traditional members of the community are not quite pleased with the changes being brought in by the BMMA and the DUN. Anwar Shah, former secretary of Jama Masjid in Jaipur and Director of the Al-Jamia-tul-Aaliyah, feels,
"A mere week or 10 days' training is highly inadequate to make someone a Qazi or acquire in-depth knowledge of the holy Quran or Hadis or Islam. Moreover, if someone really wishes to become a true legal expert, one must acquire a proper degree of Darul-kaza from the Amarate Sharia in Bihar. In any case, earlier the Qazi used to be the seat of justice. This new role as a justice provider is really not applicable in a democratic country like India where we have a proper judicial system."
Wahid Khatri, State General Secretary, Jamiyat Ulema Hind, opines, "Whether women should become Qazi or not is a non-issue, unnecessarily hyped by media. There are several other real issues confronting the Muslim society that need to be addressed first, including women's education and poverty."
Needless to say, there are many critics and naysayers that the women Qazi-in-training are going to face in the days to come. Still, they are ready to meet the challenges because they want to become a true friend, philosopher and guide for the women of their community.
Like this story? Or have something to share? Write to us: contact@thebetterindia.com, or connect with us on Facebook and Twitter (@thebetterindia).
We bring stories straight from the heart of India, to inspire millions and create a wave of impact. Our positive movement is growing bigger everyday, and we would love for you to join it.
Please contribute whatever you can, every little penny helps our team in bringing you more stories that support dreams and spread hope.