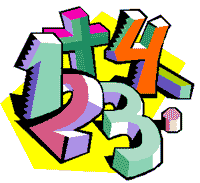 A significant section of young students appear to be apprehensive of mathematics as a subject. They view it as their nemesis, and this in turn, prevents them from learning this beautiful subject during their school years. To dispense the notion that Mathematics is a difficult subject to comprehend, the teachers and students from different schools of Ludhiana district have come together to hold a first of its kind 'Maths Mela'.
Anupam Bhagria writes in an article in Indian Express:
Exhibited models, charts and slogans related to mathematics not only created awareness among students but also conveyed the message that 'mathematics is an interesting subject if taught in right way". This two days maths mela was held at Bhartiya Vidya Mandir Senior Secondary School Udham Singh Nagar.
The idea was the brainchild of Mr. Krishan Kumar, the Director of the Sarva Shiksha Abhiyan, Punjab. The event was organized under the supervision of Pradeep Kumar Kapoor who is the Science Supervisor of Ludhiana district.
You can read the complete article here, including about a maths-tambola which was played at the mela.