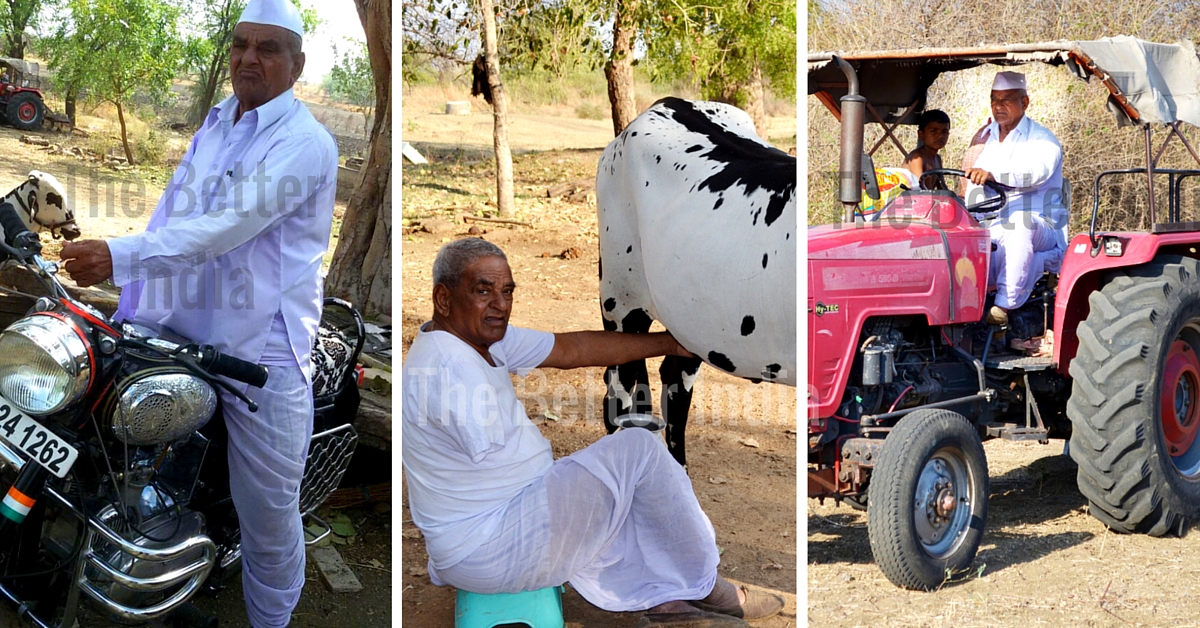 He lost his right arm while wrestling. But he had to keep a promise he made his mother so he started farming with just his left hand. Today, Madhukar Anna Chidre of Davanhiparga village, Maharashtra, is the owner of 150 acres of land, drives a tractor, a motorcycle, and a four-wheeler too. This is the story of his inspirational journey.
He lost his right arm while wrestling. But he had to keep a promise he made his mother so he started farming with just his left hand. Today, Madhukar Anna Chidre of Davanhiparga village, Maharashtra, is the owner of 150 acres of land, drives a tractor, a motorcycle, and a four-wheeler too. This is the story of his inspirational journey.
"Jeevanacha khara anand ladhnyat aahe, radnyat naahi (The true joy of life is in fighting, not in crying)," says Madhukar Anna Chidre.
Today, as Maharashtra is reeling under huge numbers of farmer suicides, there is one farmer in Davanhiparga village of Latur district who requests that every farmer speak to him just once before thinking of committing suicide. He claims he can help him solve all his problems.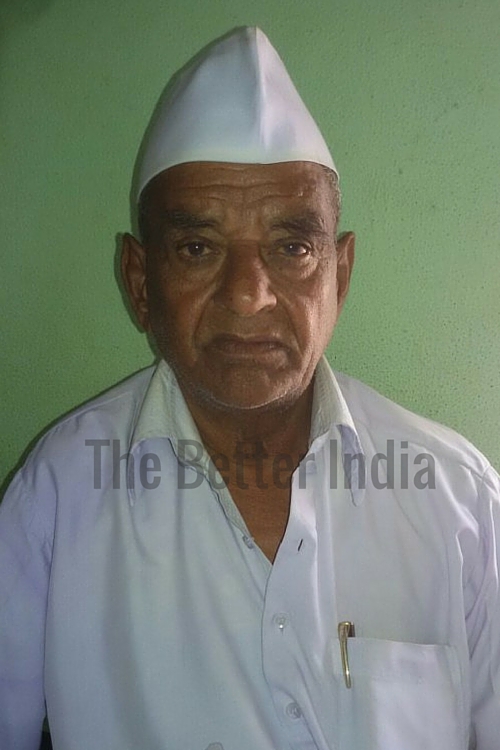 Madhukar's father, Chandrakant Chidre, was a farmer who owned 40 acres of land in Davanhiparga village of Latur district of Maharashtra. The land was enough for his family of seven to live well. But droughts made it harder to do so year after year.
Madhukar was much loved and cared for by his parents and sisters for two reasons. First, because he was the only son and second, because an astrologer once told the family they should take good care of him as he may meet with a life threatening accident.
And so, one day, when he was in Class 7 and came home crying because the teacher had hit him, his mother never sent him back to school.
After leaving school, Madhukar Anna started to spend his days playing with friends. He also developed a new hobby – wrestling. Soon, he became a champion wrestler in his village and people started looking up to him. But life took a grim turn when Anna was just 18 – he sprained his right arm while wrestling.
Davanhiparga was a small village and there were no doctors there at that time. The local vaidya suggested Madhukar's arm should be tied tightly with a cloth. This proved to be the absolutely wrong treatment. Since there was no blood flow to the arm, it became infected.
When Madhukar was finally taken to a hospital in Karnataka, the doctor had to remove his right hand from the shoulder down in order to save his life.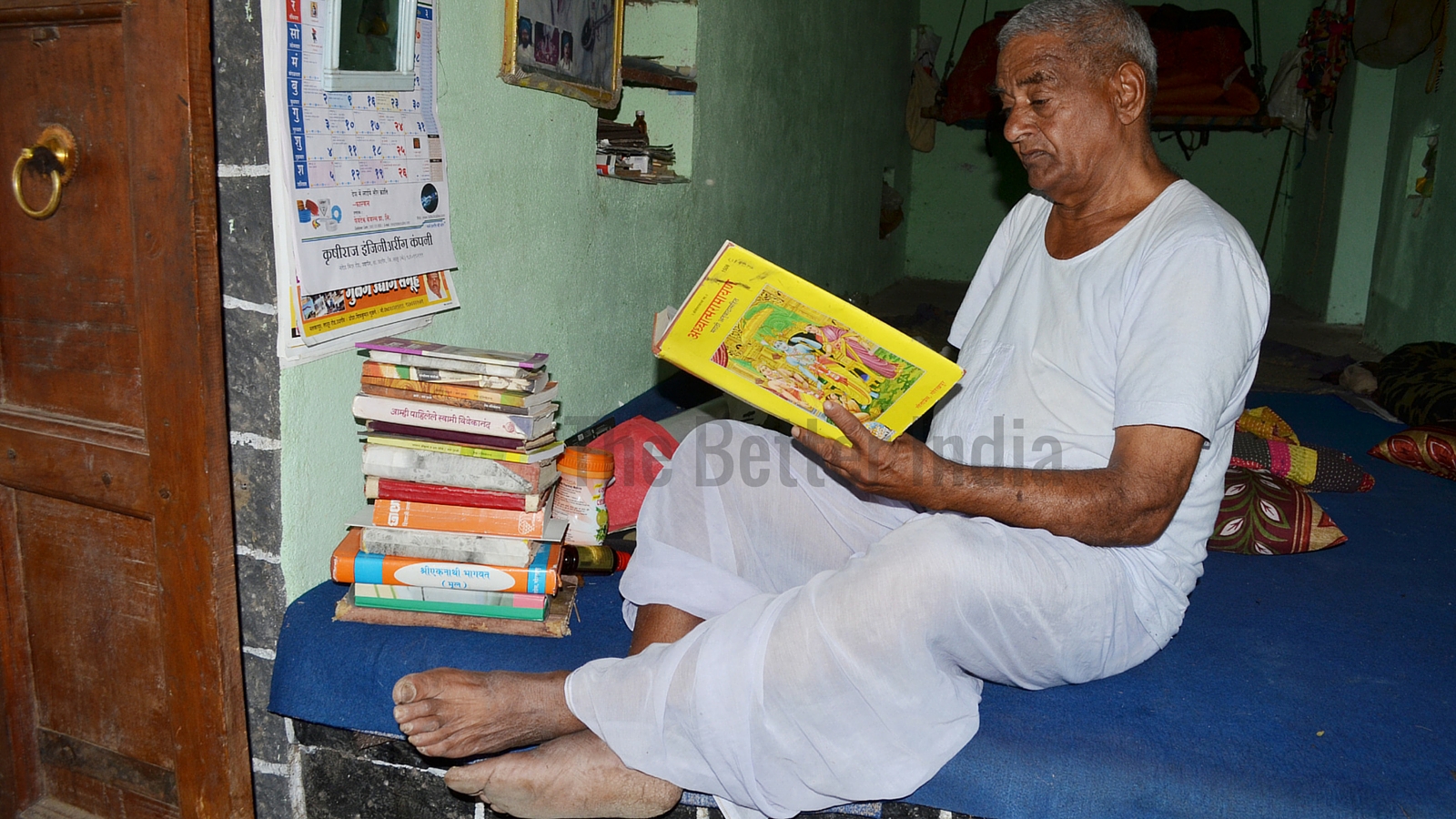 "I remember how my mother would not let the doctor operate on me. She could not accept the fact that her son was going to be an amputee for the rest of his life. Finally, people had to tie her to a tree to let the doctor save my life by cutting off my right arm," says Anna. He still gets goose bumps as he narrates the story of how he lost his arm.
This incident left Madhukar's father ill and his mother depressed. His mother, Guna Bai, did not eat anything for almost 15 days and Anna could not gather the courage to go in front of her. But finally, when he could not bear to see the pain in his mother's eyes, he decided to speak to her. Guna Bai told him how she had always wished that someday her son would become a big man and drive his own car. She said she wished the same even now but knew it wasn't possible.
"I promised my mother that day that I would call myself her son only when I had fulfilled all her wishes. I promised her I would buy a car one day and drive it too," says Madhukar Anna.
After this, Madhukar never looked back. He held a hoe in his left hand and went straight to the fields. The year was 1972 and the entire Marathwada area had experienced a drought again.
He started digging his father's drought affected field with one hand.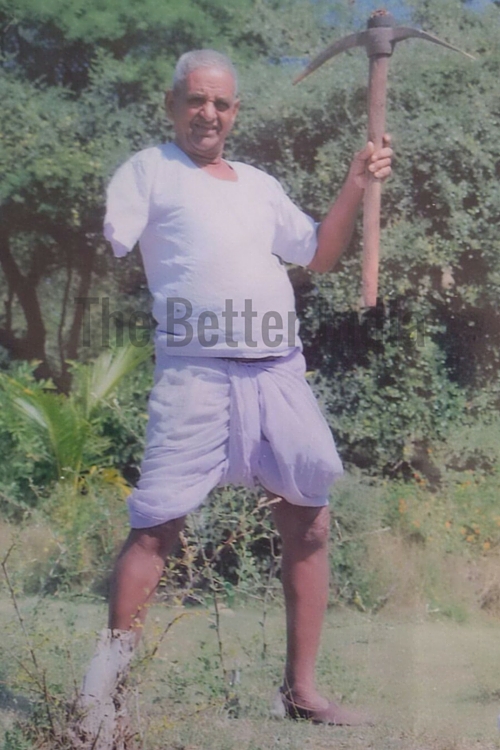 This was not the first time Madhukar was dealing with drought. He was 7 years old when he experienced a drought for the first time in his life. His mother used to cook weeds and grass to feed him and his four sisters. He had seen his father work day and night in the fields to get their life back to normal again. And now, he was following his father's footsteps, but with just one hand.
"I used to leave my house at 5 am and come back only at 8 pm. People laughed at me initially so I did not want to face them," recalls Madhukar Anna.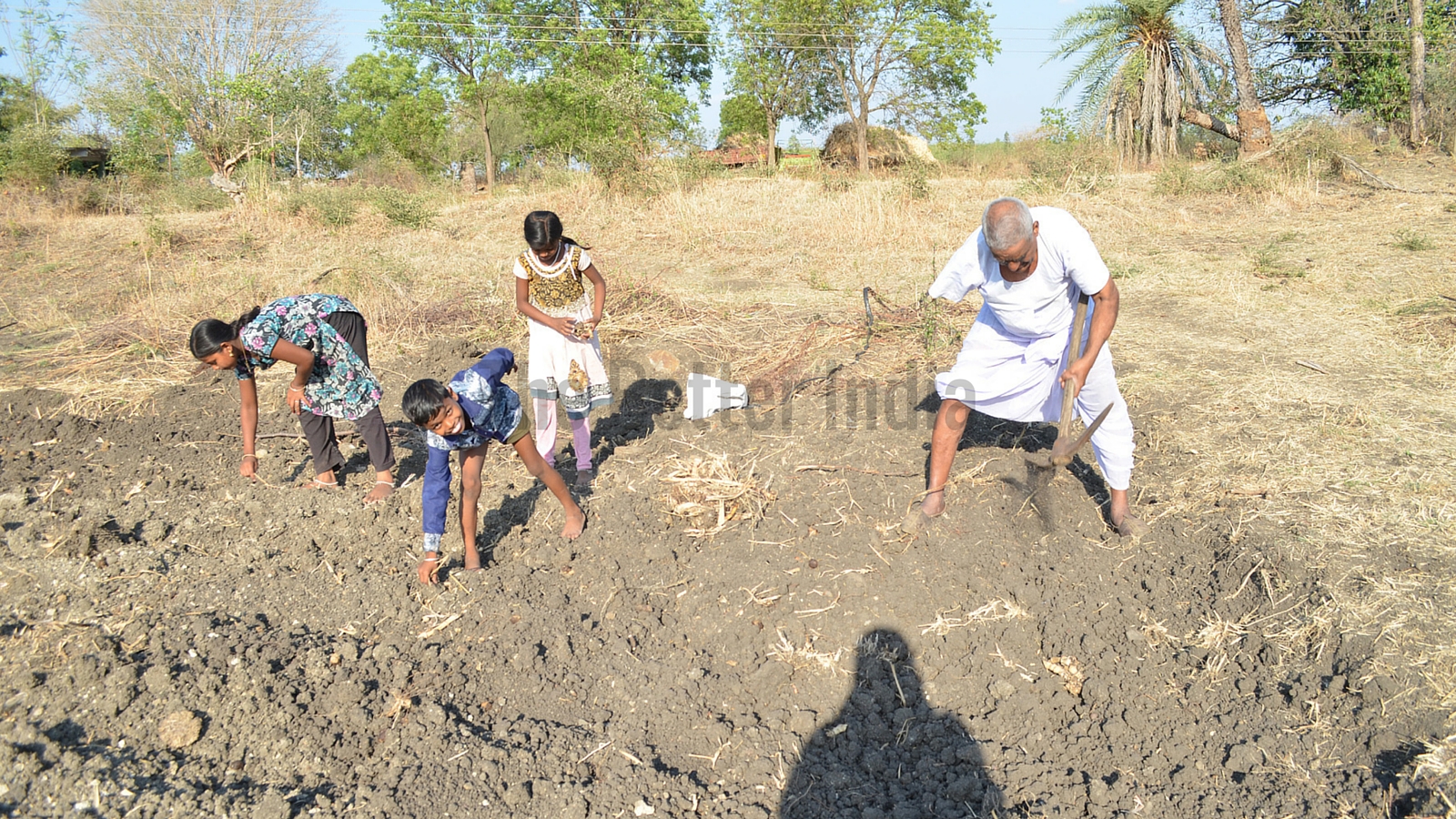 In the initial years, he worked on four acres and sowed sesame. He managed a yield of 20 sacks of 100 kg each of sesame that year. This was a great achievement for him and encouraged him to work harder. He then bought six bulls for his farm, a tractor and several machines too. And Anna operated all these alone. He also started buying more pieces of land every time he sold his produce in the market.
After he was married in 1980, his wife too supported him wholeheartedly. He started buying more land and farming more vegetables and fruits too.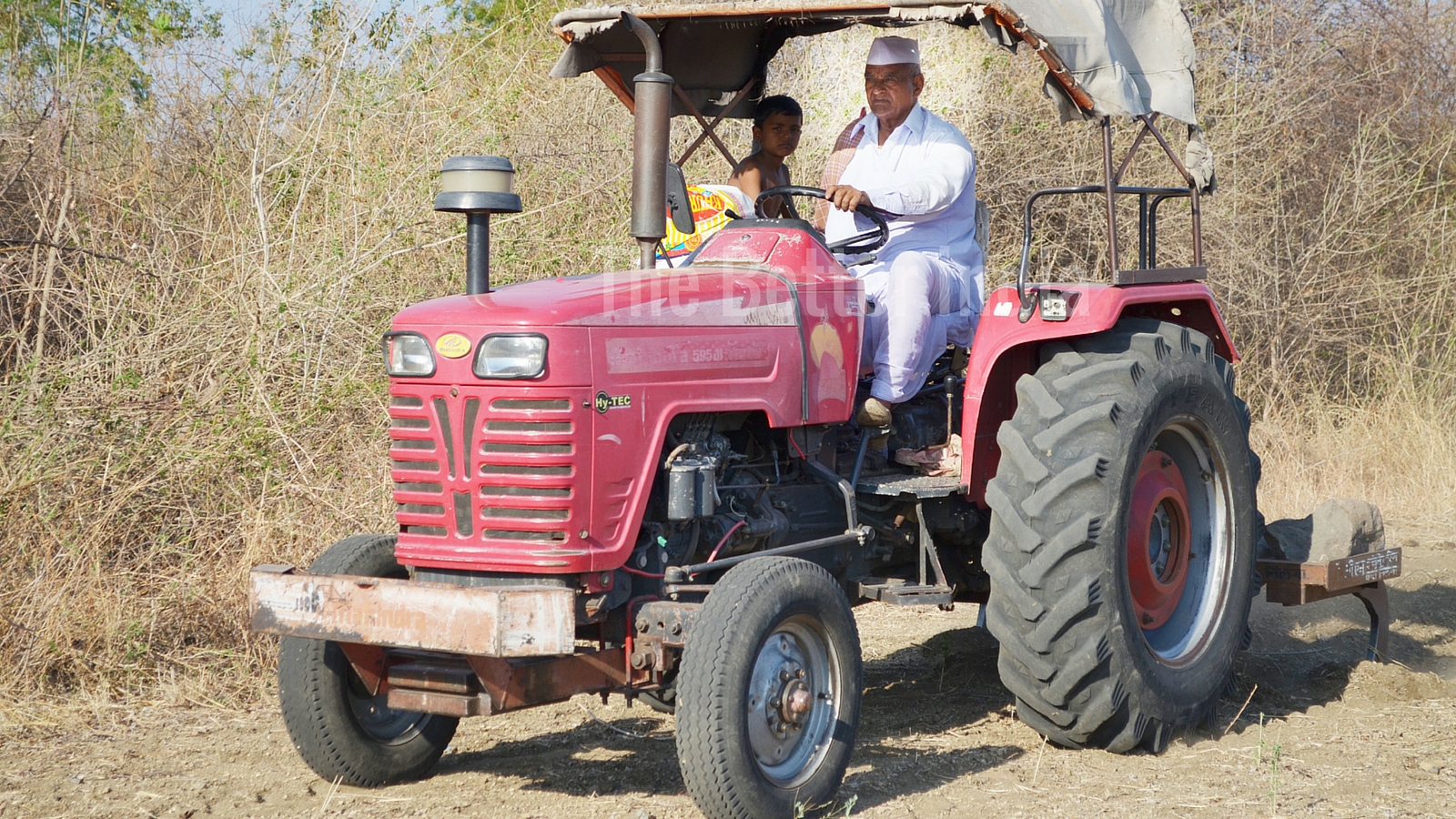 Slowly, the villagers too started appreciating Madhukar's work. He kept motivating other farmers during the drought too, saying if he could work with just one arm anyone with two surely could. There were times when he had to take loans but he did not let the labourers in his fields ever be affected by the harsh drought conditions.
"I have 15 women labourers in my farm and they have never worked with anyone else other than me. That's because even when there is no work on the farm, I pay them regularly to help them support their families," says Anna.
Madhukar also donated 6 acres of farmland to one of his labourers and 4 acres to another, in order to help them become self-sustaining.
Today, Madhukar Anna is the owner of 150 acres of land. He grows soybean, sugarcane, lentils, and pomegranates.
He also loves driving his Bullet motorcycle and says it makes him feel young.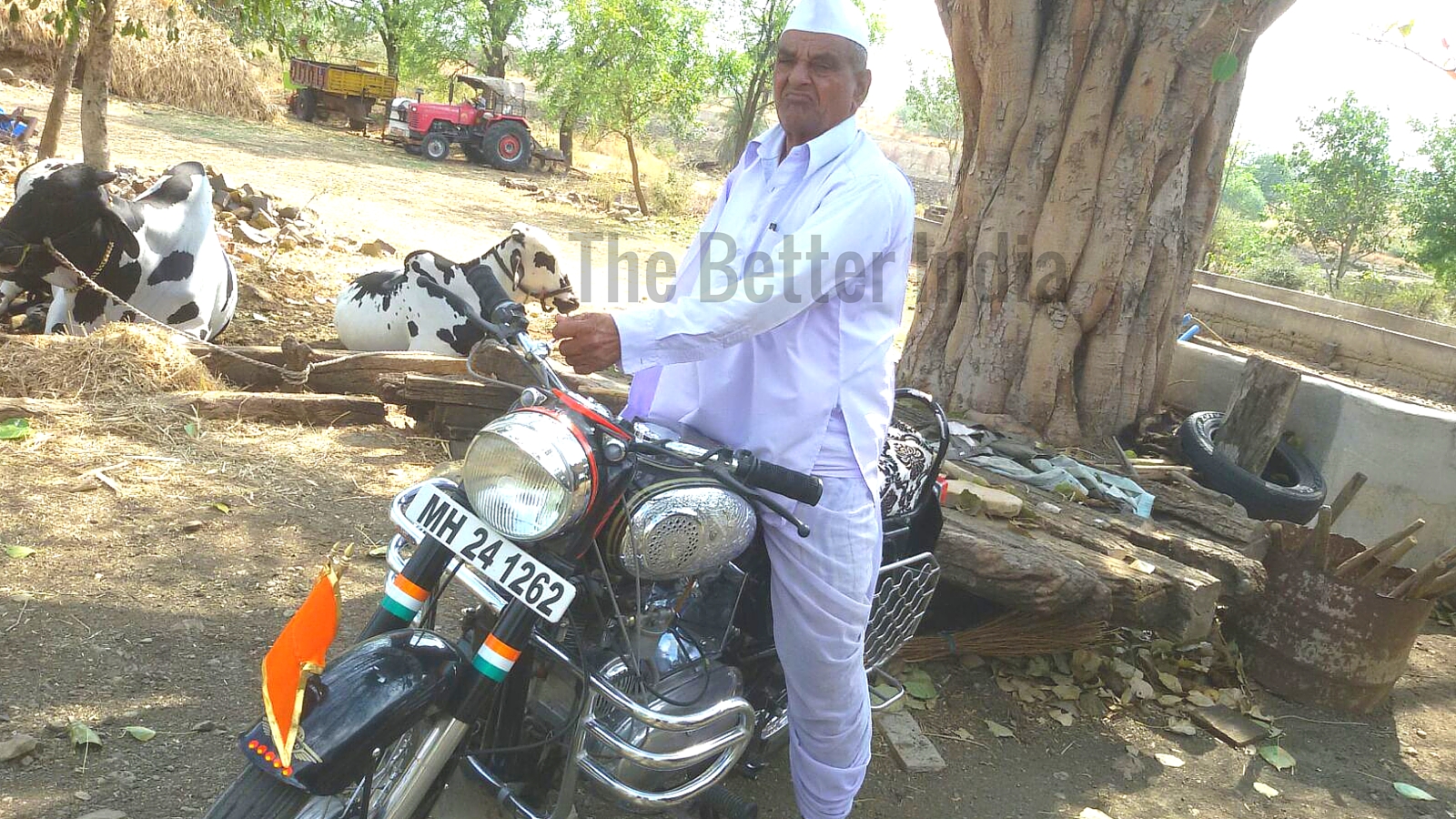 Anna never forgot the promise he made his mother of buying a car either. His mother's joy knew no bounds when he finally did so in 1990.
He now drives a four-wheeler too with his left hand and is proud of having fulfilled his mother's dream.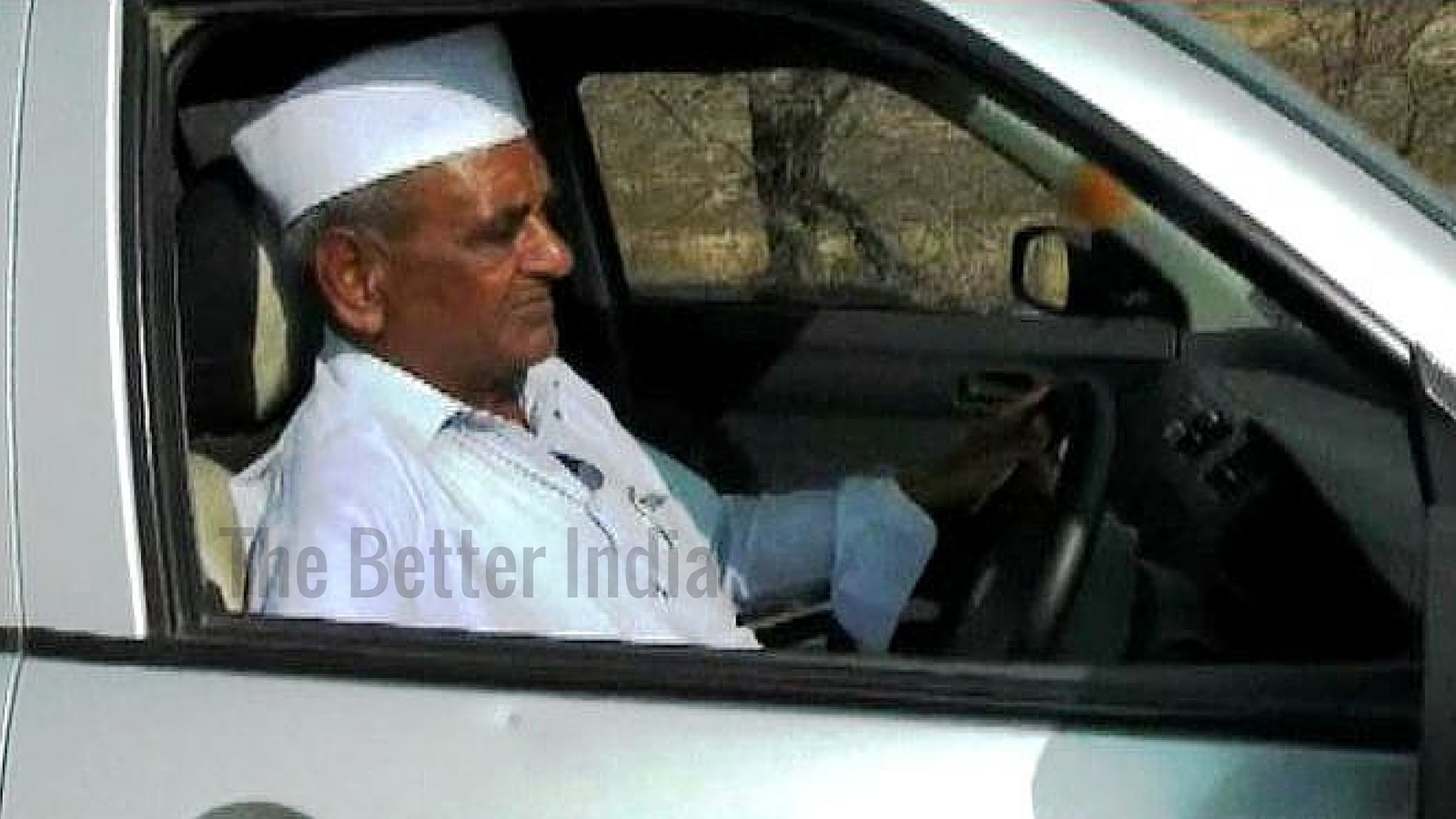 Madhukar Anna's three sons have followed in the footsteps of their father and became successful farmers. Today, one of Madhukar's grandsons is a doctor, another a teacher, and yet another a software engineer at Cognizant, Pune.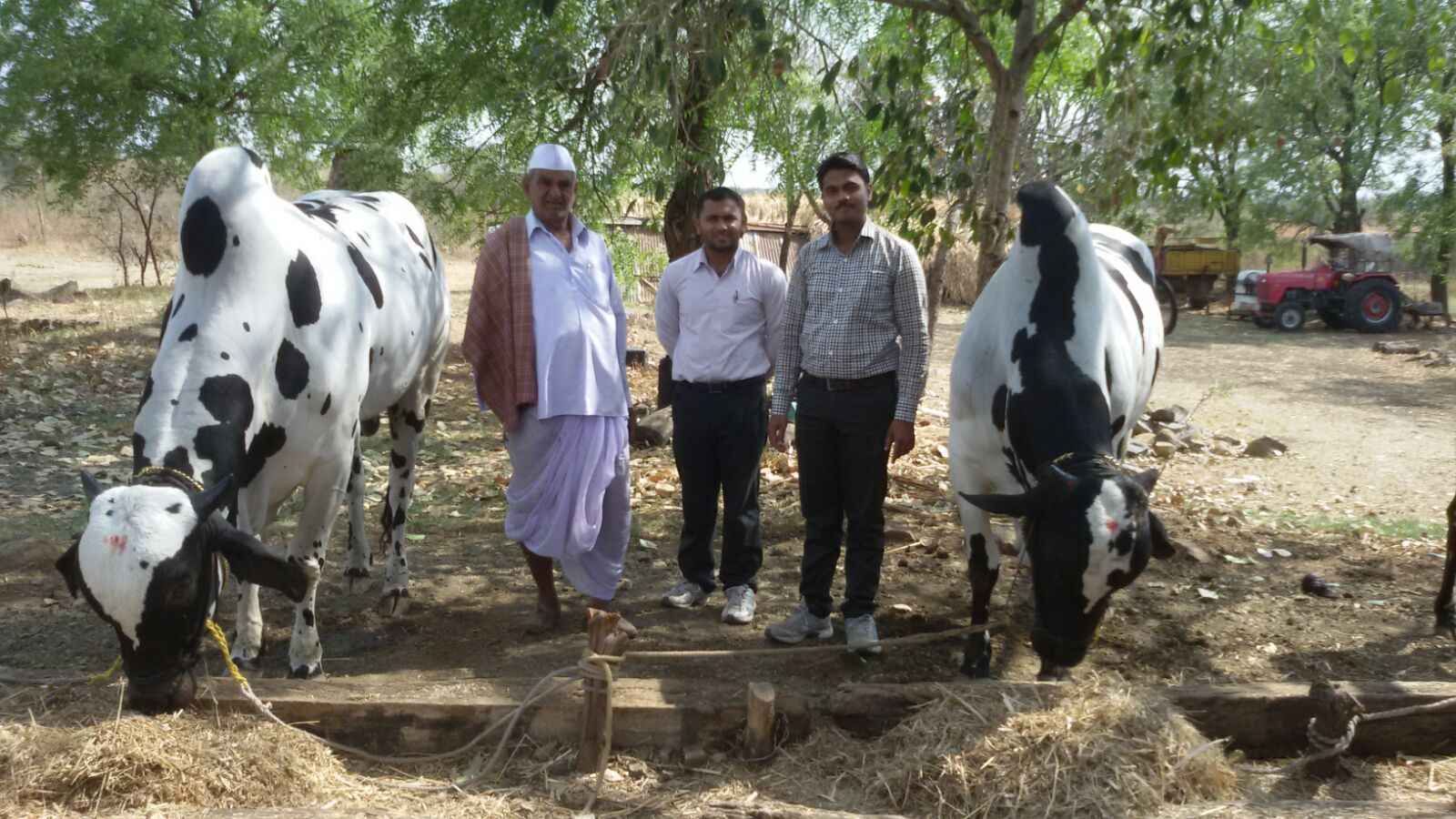 "He is 76 years old now and still starts his day at 5 am. I have never seen him sitting idle. Every day, when he comes back home from his farm, at least 10-15 farmers are waiting for him to take his suggestions about farming. I am so proud of him", says Kishor Chidre, Madhukar Anna's grandson who works with Cognizant.
Madhukar Anna cannot see a single farmer sitting idle in his village. People scramble to work if they see him coming towards them.
"I have started a betting system in the village. If someone complains that they cannot do farming, I challenge them by giving my own land to them and ask them to work there with me for a month. They see the results and automatically start working efficiently. I have tried this on drunkards too and it worked on them," says Madhukar Anna.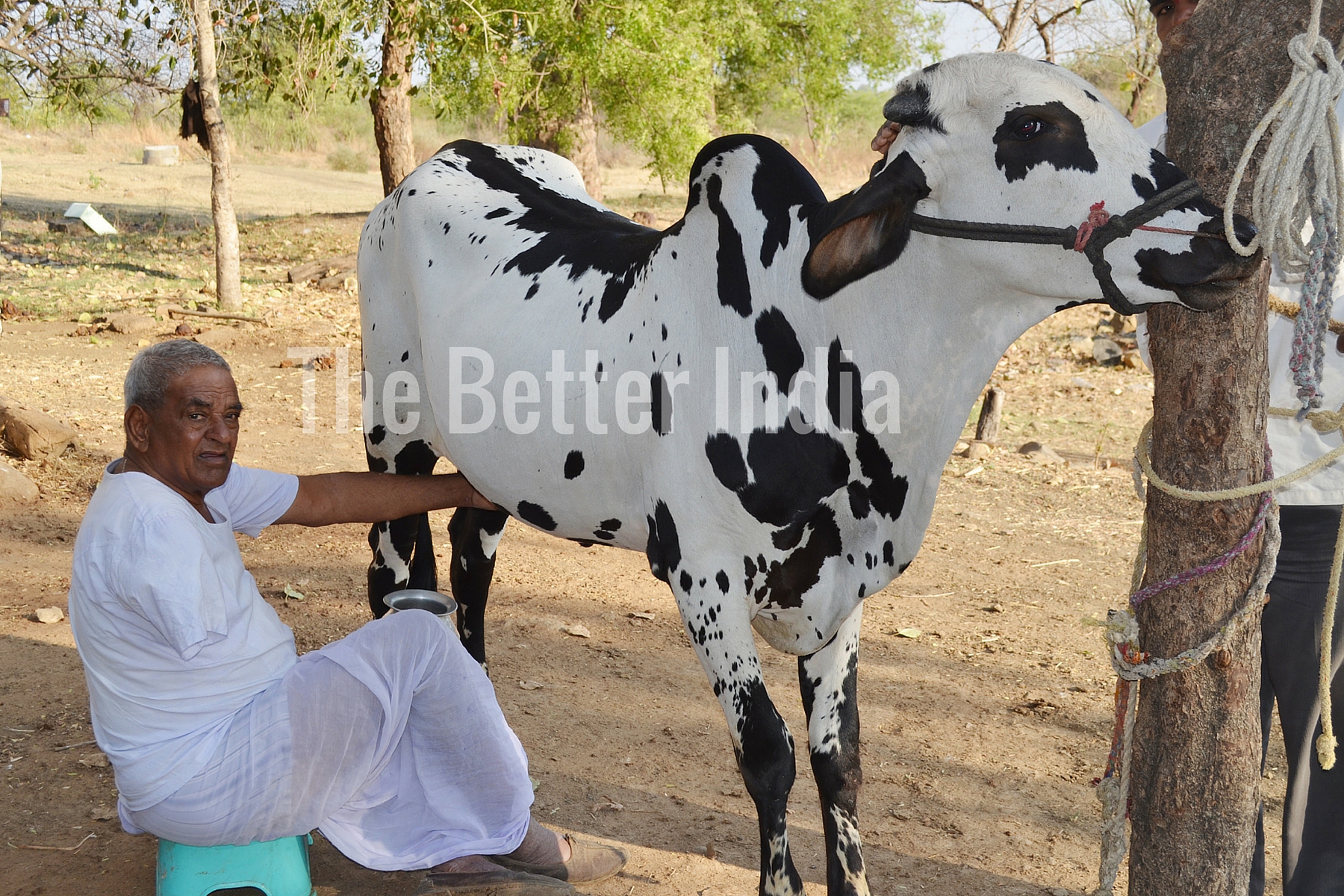 Madhukar Anna Chidre, who has been felicitated by the Maharashtra government and also awarded the Krushi Bhushan Award, is truly an inspiration to each one of us to never give up in the face of any struggle in life.
Like this story? Or have something to share? Write to us:contact@thebetterindia.com, or connect with us on Facebook and Twitter (@thebetterindia).