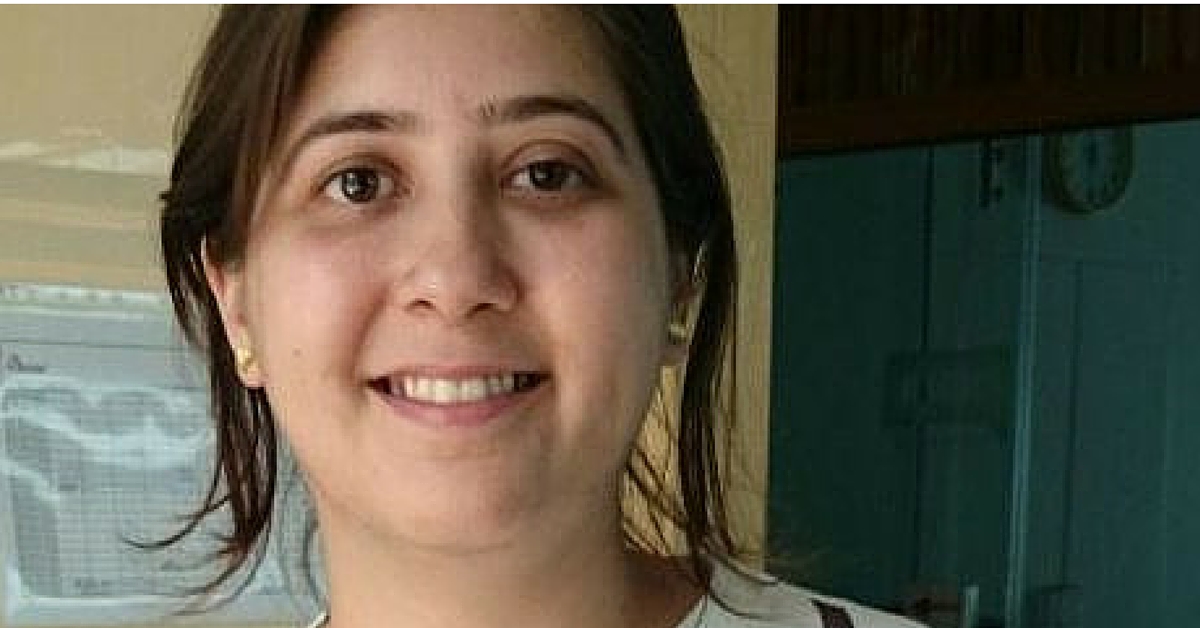 Most doctors are extremely passionate about all their patients. But there are some who become chapters etched forever in our souls. This is the story of one such patient.
Dr. Bhavna Chawla, an Indian surgeon with Doctors Without Borders or Medecins Sans Frontieres (MSF), recently returned from Papua New Guinea, where MSF provides medical care for victims of domestic, tribal and sexual violence. Here, she recalls the remarkable story of one of her patients, who came back from the brink of death.
"Ooh, you are going to Papua New Guinea (PNG)? Man, three months of vacation," was the response of most of my acquaintances back home when I told them where I was headed.
Fellow surgeons and colleagues, who are familiar with PNG, passed on useful surgical advice: "You had better brush up on your re-constructive skills and burns."
Welcome to Tari, capital of Hela, PNG – a tropical paradise with extremely warm and courteous people with a love for music.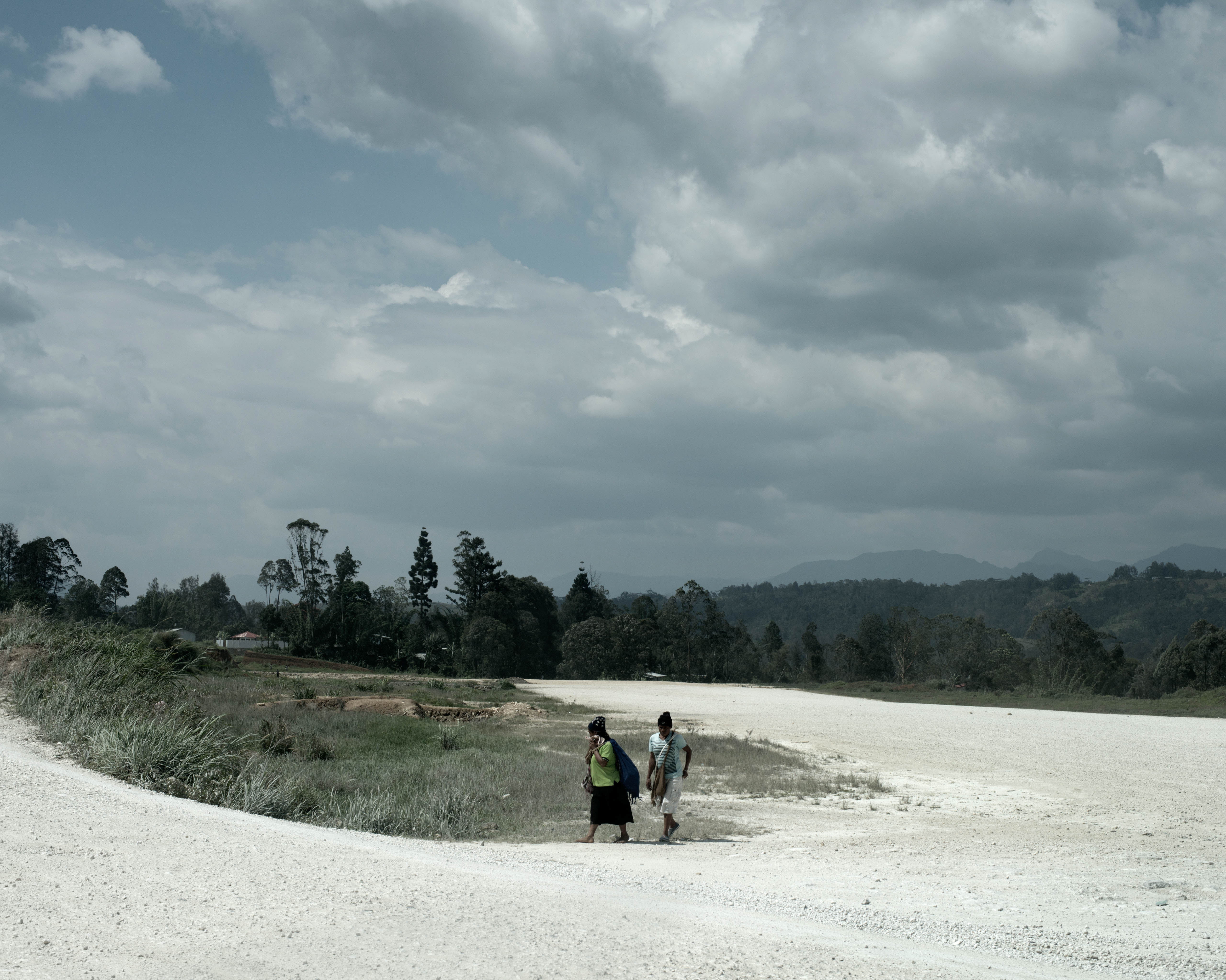 Photo: Jodi Bieber
But the reality underneath is the stories we see unfold in the MSF surgical set-up and family support centre.
What should I write about? The man chopped in the nape of the neck while picking up a bag of rice, or the old pastor axed in the head in two places because his grandma was from an enemy village? Another contender for the story that affected me most was the woman who came with a gashed cervix and vagina because she refused to have sex with her husband.
But after a month of being back home, the story of survival that still stirs me from within is the story of a young man named Hape.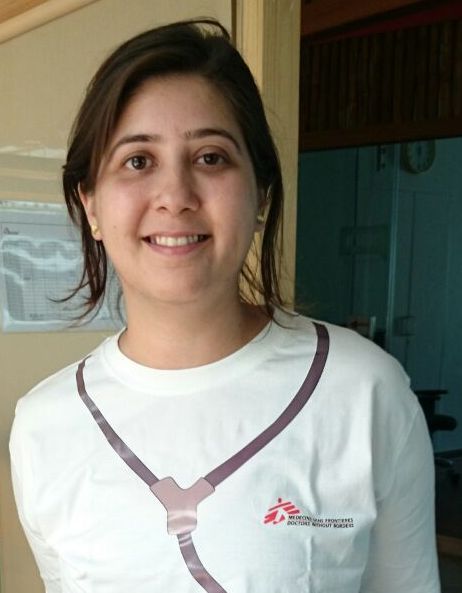 A restless night
After a hard day's work, the team was playing a board game when we heard on the internal communications system at about 8 pm that a patient had been brought to the emergency room (ER) in critical condition. Reynaldo, our anaesthetist, and I rushed to the ER followed by Aoife, one of our nurses, to find a young boy, hardly 20 years old, lying unconscious with a gunshot wound to the left half of the head. A stray bullet from celebratory gunfire had resulted in an open brain injury, with the brain matter oozing through a large cavity. The ER nursing staff had already done the initial work for us to proceed. I did a quick primary survey and found Hape dangerously compromised neurologically as expected but barely stable otherwise. While Reynaldo took over maintaining the airway and circulation, I had a closer look at the open head injury.
Following the basic principles, I gently debrided and irrigated the wound, thanking the stars that there wasn't any visibly active bleeding. The cavity seemed half the size of my palm externally and significantly deeper.
We began treatment along the lines of what we had learnt, trying to stick to the basics. A restless night followed, dotted with periodic visits to the high dependency unit (HDU), umpteen mutterings between me and Reynaldo, the only thought in my head being when and how to convert the open head injury into a closed one, that is, if Hape lived at all.
Signs of hope
Heartened by his stable condition the next day our mutterings changed to conversations about the next stage of surgery. The lack of a valuable CT scanner and a highly invaluable ventilator kept nagging us. But hey, it was the kind of challenge that we live for, for the patient was still alive.
I decided to let the open wound act as a craniectomy, a surgically created defect in the skull to allow the injured brain to swell and not cause pressure on the structures below that control the function of our heart and lungs.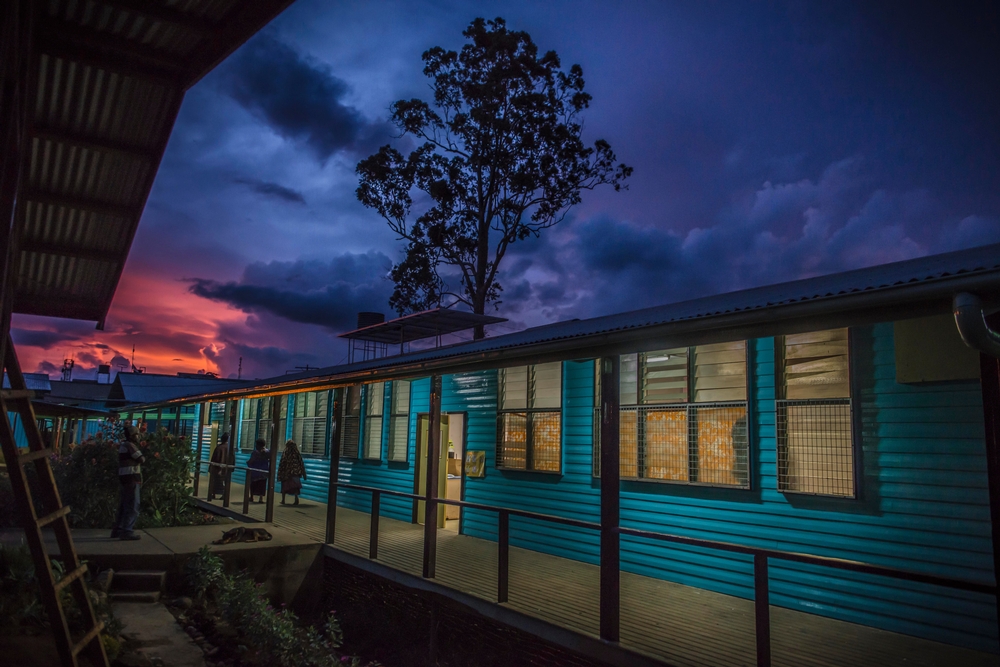 Photo: Yann Libessart/MSF
Sometimes, the minimum one does is the maximum the patient needs. We continued our day, treating other patients, trying to restore some sense of normalcy in our daily surgical activities. Hape continued to be at the centre of action on our rounds for the next two days. To our relief, his coma scale was improving. Every tiny flicker of his eyes refreshed our hopes. On the third day, with his eyes wide open, he began to ask for what we thought was food and water. He couldn't find words for what he wanted to say or ask but could point out things to Tony, his extremely perceptive cousin, and to our extremely attentive nursing staff.
Very soon, he began to eat and drink without any tube feeding. We continued conservative care and with each passing day he gave us a new surprise by moving a toe or by making a sound.
One surprise after another
And one morning, when we entered the HDU, he smiled. He smiled the widest smile I had ever seen.
And with a lump in my throat, all I could say was "Reynaldo, we need to shut the brain box now. It's amazing he hasn't caught any infection so far."
And so he was taken to the OT again. I harvested an adequately sized part of the fascia lata, or the tissue that covers the muscles of the thigh laterally, and used it to close the scalp. With no ventilator and no anaesthetic agents besides ketamine, the very able and experienced Reynaldo saw me through the surgery, reserved for only tertiary centres, successfully. The surgeon in me knew no bounds of joy.
The next couple of days were critical again. Sleepless nights followed.
The next morning, Hape greeted us with a big smile and a loud "Agarepagi," – "good morning" in Pidgin. There was no looking back after that.
One day I saw Tony sitting in the wheelchair outside the general ward and asked him, "Where's Hape?" And he pointed to the boy standing next to him and laughed, "Here." I had not noticed him there simply because I had not expected him to be standing up so soon.
In another instance, Christy radioed me, saying, "I have a surprise for you in the corridor outside the OT." I left whatever I was doing, not knowing what to expect. There was Hape in the wheelchair, with Tony and his mother. He put the safety latch of his wheelchair on and walked towards me.
I don't know what made me cry – the fact that he walked or the fact that he was aware enough to put the safety latch on.
"Well, he'll have to wear a helmet… always," I said.

As surgeons and clinicians, in most patients we anticipate a course of recovery or dread the lack of it, depending on the situation. As we say, we prognosticate. Most of us are extremely passionate about all our patients. But then there are patients like Hape, the ones who become chapters etched forever in our souls. I still have no words for the exact feeling he brought out in me.
During the assignment, I saw several such patients with amazing, shocking stories and insights. But when such patients walk out of the MSF set-up where we do what we do with very basic facilities and unlimited courage, the respect and emotions earned are the reason why the MSF t-shirt is our best armour and security.
Might I mention here, Hape, who comes from an extremely poor family, gave me one of the best gifts I have ever received – a small jute billum woven by his mother containing two oranges and a letter of thanks written in broken but understandable English. I ate the oranges of course and the letter is in front of me even as I write this. Hape will always stand for hope and MSF shall stand for hope for people like Hape.
To find out more about MSF's work in Papua New Guinea, visit http://www.msfindia.in/article/return-abuser-new-msf-report-reveals-cycle-abuse-survivors-family-and-sexual-violence-papua
Like this story? Or have something to share? Write to us: contact@thebetterindia.com, or connect with us on Facebook and Twitter (@thebetterindia).
We bring stories straight from the heart of India, to inspire millions and create a wave of impact. Our positive movement is growing bigger everyday, and we would love for you to join it.
Please contribute whatever you can, every little penny helps our team in bringing you more stories that support dreams and spread hope.