Memphis Meats Inc., a San Francisco-based company founded by three scientists, has developed a new technique to produce meat from stem cells of animals. Uma S Valeti, an Indian-American cardiologist, is the CEO and one of the co-founders of Memphis Meats.
By bringing meat production into the lab, this team can soon make it possible for people to eat meat without actually killing animals.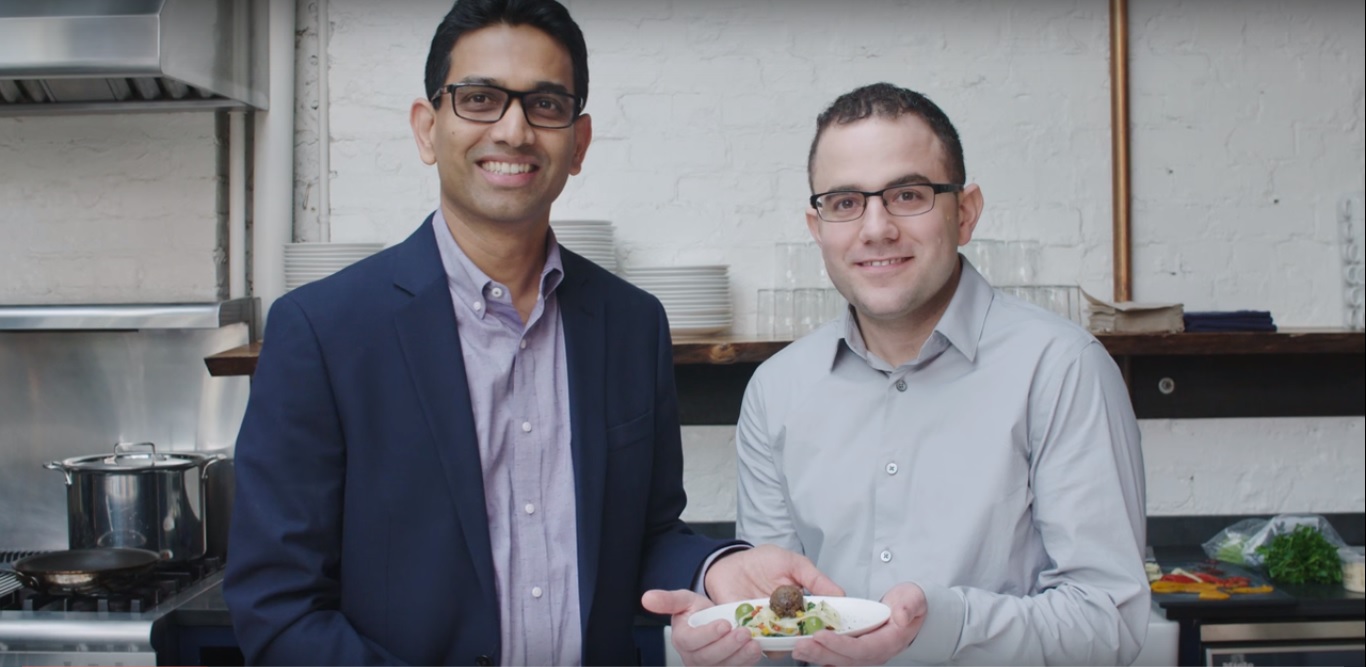 According Uma Valeti, the meat is sustainable, healthier, safer, and cruelty free. It does not lead to any side effects like bacterial contamination or high saturated fat. Additionally, the technique produces 90 percent less greenhouse emissions and does not require antibiotics as used in traditional meat production.
For the production, the team identifies cells that are capable of renewing themselves, from a targeted animal. These cells are then provided with oxygen and nutrients like sugar, minerals, etc. while they develop inside bio-reactor tanks into skeletal muscle and can be harvested in nine to 21 days. The team is currently working on beef, chicken and pork cells, and have already conducted test runs on beef meat.
Recently, Memphis Meats released its first product – a meatball:
"Our goal is to be in restaurants in three years and retail in five years. In 2021, we want to be in retail or even earlier," Uma Valeti told PTI.
The first manufacturing base will be set up in the US and he added that they are also exploring ideas about setting centres in India and China very soon.
Cardiologist Uma Valeti is an associate professor of medicine at the University of Minnesota and president of the Twin Cities American Heart Association. Other members of the team include Nicholas Genovese, a stem cell biologist, and Will Clem, a biomedical engineer who owns a chain of barbeque restaurants in Memphis, Tennessee.
Currently, even though the source cells can be collected without killing the animals, the process starts with the help of fetal bovine serum that is drawn from the blood of unborn calves. Memphis Meats is working on replacing the serum with a plant-based alternative very soon, to completely end the practice of extracting it from animals.
"Our concept is simple. Instead of farming animals to obtain their meat, why not farm the meat directly? To that end, we're combining decades of experience in both the culinary and scientific fields to farm real meat cells—without the animals—in a process that is healthier, safer, and more sustainable than conventional animal agriculture," says their website.
Like this story? Or have something to share? Write to us: contact@thebetterindia.com, or connect with us on Facebook and Twitter (@thebetterindia).