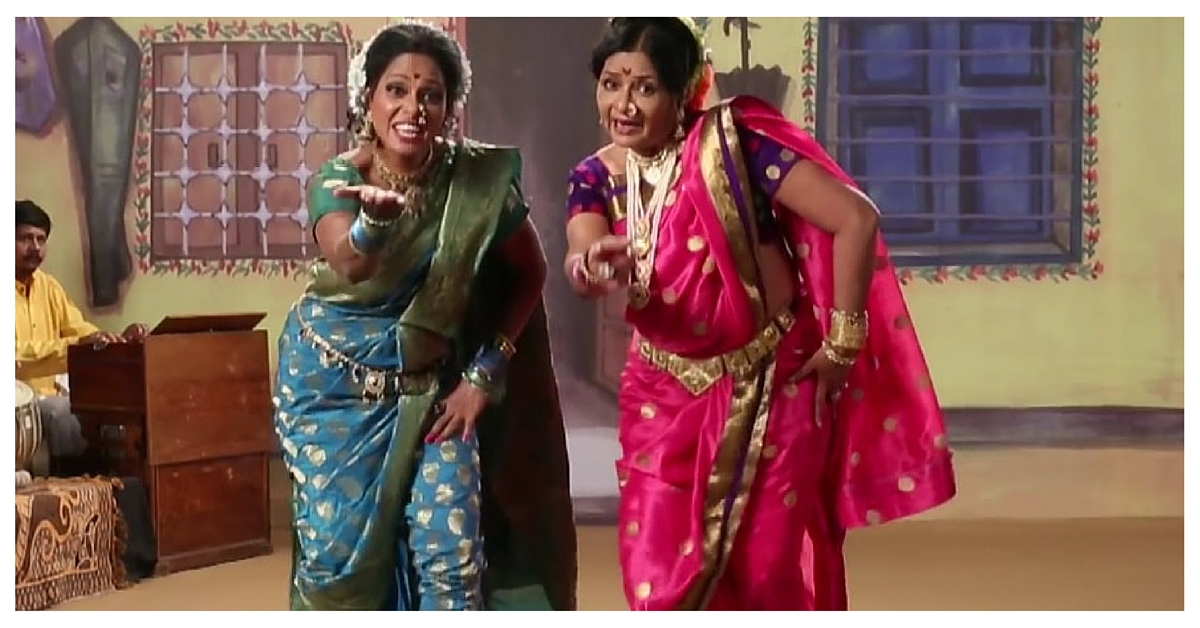 Documentary filmmaker Paromita Vohra's hilarious new short film answers all your questions about consent, sex and why men and women have different meanings for yes, no and maybe.
Does 'yes' actually mean yes? Is 'no' a way of saying yes? Does 'maybe' also mean yes? Where's the point of consent?
In Paromita Vohra's latest short film, the man who 'gets it' is the hero.
The Amorous Adventure of Shakku and Megha in the Valley of Consent, also called Consent Laavni, is a witty take on how a woman has to deal with men who don't understand consent.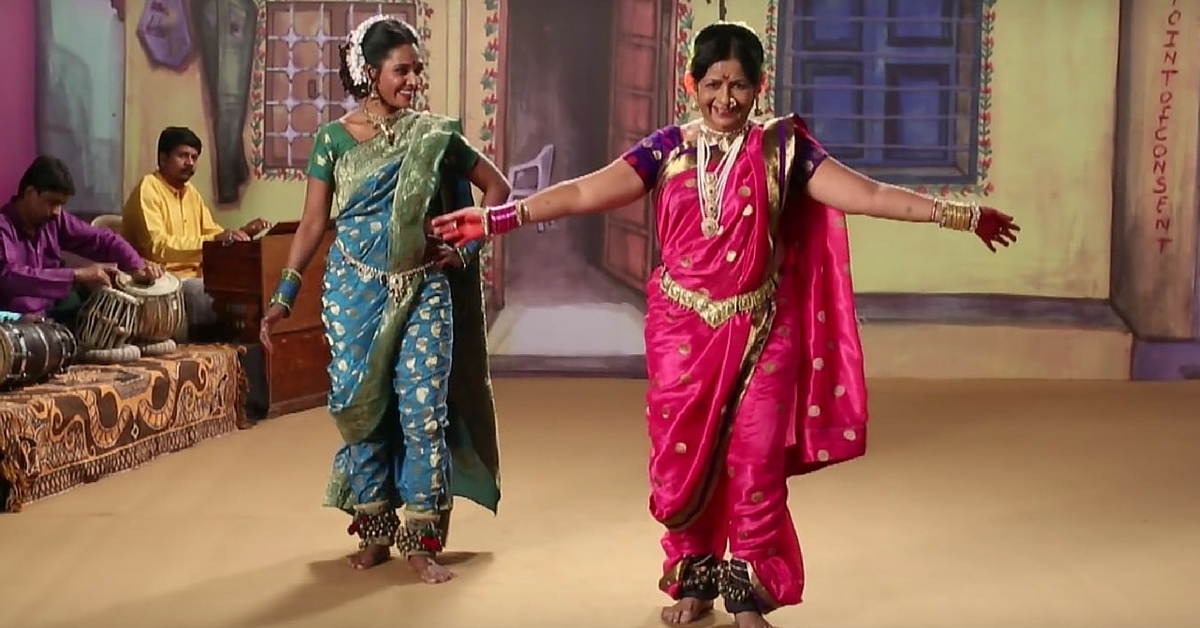 The short film takes the form of a laavni, a traditional Marathi performance involving song and dance, usually sensual and philosophical in nature. Laavni performers Shakuntala Nagarkar and Megha Ghadge play Shakku and Megha, two women recounting stories of the kind of men they've met. Dressed in nauvari sarees, with ghungroo and a naughty smile, they explain the simplicity of saying 'yes' and 'no' in eight minutes.
TV actor Gaurav Gera plays Chikna Bhari, representing the collective of men in Shakku and Megha's stories.
The film subtly answers all the important questions: Is it considered 'cheap and easy' to say yes, or should women play hard to get? When she says 'yes', does it mean yes forever, or just for the moment? And what about 'maybe'? Who knows where the line between 'yes' and 'no' is when you're playing the maybe game?
Paromita Vohra is a documentary filmmaker, a prolific short story writer, a speaker, and a whirlwind of ideas and all things cool. She released this film under Agents of Ishq, a larger multimedia series on the complexities of love, sex and desire. Tired of news and stories that are all on the negative side of sex and love (rapes, dowry torture, criminalisation of homosexuality, moral policing), the series began as a channel to openly talk about everything positive related to sex and love.
The website is a treasure trove of funnily awkward, pleasantly surprising, warm, refreshing stories about people's brush with these otherwise taboo topics. Giving 'sex a good name', there's also an important video about sex education for children, enacted by children, Mein Aur Meri Body.
A Sunday Mid-day columnist in Mumbai, Paromita has won several national and international awards for her documentaries and films, the most famous of which is Un-Limited Girls (released 2002), an in-depth dialogue about feminism in urban India. Her screenplay for Khaamosh Paani, a feature film set in 1970s Punjab province of Pakistan was also widely appreciated.
Paromita's work isn't restricted to feminism and gender talk. She also touches upon civil development, films, pop culture, moral policing, and a lot more. Her short film before this, Partners in Crime, talks about piracy, copyright and the emergence of the 'copyleft' movement.
Featured image source: YouTube
Like this story? Or have something to share? Write to us: contact@thebetterindia.com, or connect with us on Facebook and Twitter (@thebetterindia).