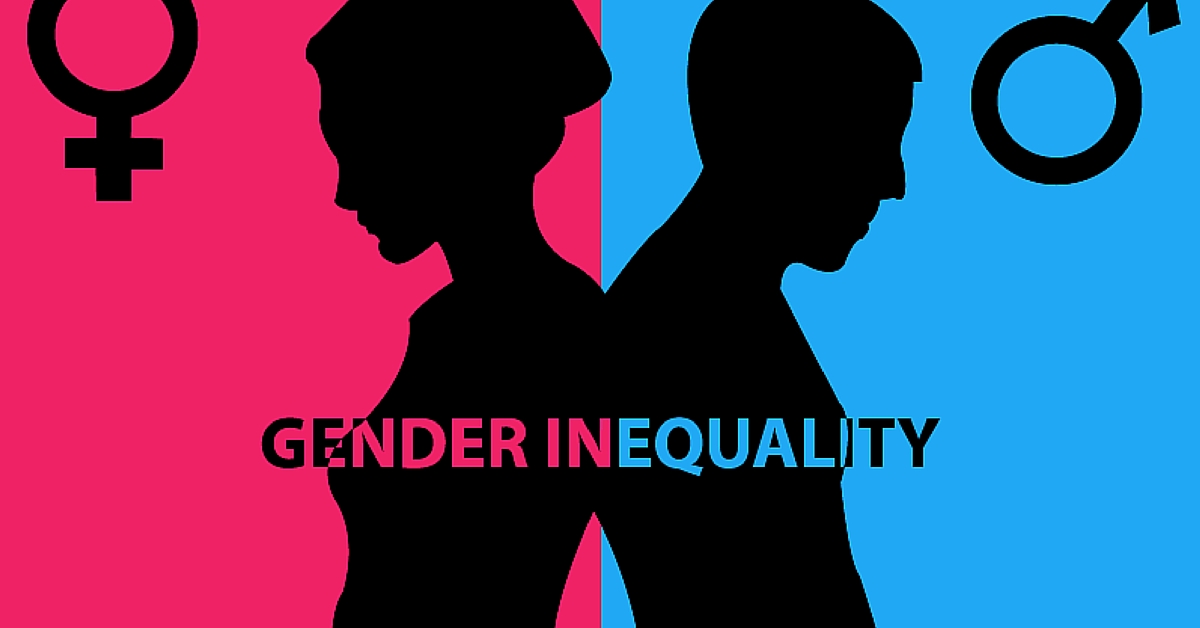 Why do we need special laws for women in India and what are these laws? Here is an attempt to decode protection of women under Indian law.
Why do we need special laws for women in India and what are these laws? Here is an attempt to decode protection of women under Indian law. 
The Constitution of India is the supreme law of the land. It is a sacramental document that reflects the very idea of India. The holy grail bestows Equality, Freedom, Fraternity and Justice upon India as unalienable characteristics, which give our country a meaning beyond mere existence. To give you some perspective, here is Article 15 of the Constitution of India:
Article 15:
Prohibition of discrimination on grounds of religion, race, caste, sex or place of birth
The State shall not discriminate against any citizen on grounds only of religion, race, caste, sex, place of birth or any of them.
 No citizen shall, on grounds only of religion, race, caste, sex, place of birth or any of them, be subject to any disability, liability, restriction or condition with regard to
(a) access to shops, public restaurants, hotels and palaces of public entertainment; or
(b) the use of wells, tanks, bathing ghats, roads and places of public resort maintained wholly or partly out of State funds or dedicated to the use of the general public
 Nothing in this article shall prevent the State from making any special provision for women and children
While we are guaranteed equality regardless of who or how we are, Article 15's Clause (3), empowers the State (lawmakers) from making special provisions in favour of women (and children). Some egalitarians may argue that this clause is flawed and against the very idea of equality. At the same time, feminists would argue that this is what is needed in order to make up for the social, domestic and cultural injustice women have suffered in India.
There is no correct answer to this question: Is discrimination in favour of women not against the idea of equality itself?
But there is a logical theory behind this special power given to lawmakers by the framers of the Indian Constitution and it's called positive discrimination.
However, before we discuss what positive discrimination is, here is an interesting fact – the drafting committee of the Constitution, which was led by Dr. B.R. Ambedkar, had no women members; it was an all male seven-member team. Some unfortunate irony there, isn't it?
I am not putting the above mentioned fact on record to question the intent or legitimacy of the committee and it's members, but only to highlight that there is no real equality, even if we pretend or project that there is. It is tough to say if much has changed in 69 years, for only 12% of our lawmakers in the Parliament are women, abysmally lower than the global average of 22%, making us rank even behind our neighbour Pakistan (they have 20% women in Parliament). Not only that, the Women's Reservation Bill, which reserves 30% of the Parliament's seats for women, has been in cold storage for over 15 years, with no government taking the initiative to pass this landmark legislation. And this is just the tip of the iceberg.
I don't need to discus the position of women in India, for any socially aware person knows it's not all that rosy. As someone working in the social welfare sector dealing with women who need legal assistance on a daily basis, I can say it's heartbreaking to see the extremes of inequality. Yes, it's a lot better than it used to be. But, we can do a lot better. In fact, we need to do a lot better and this brings me back to the idea of positive discrimination.
Positive discrimination is the process of giving preferential treatment to minority groups of society that have been prejudiced against in the past. It should be noted that 'preferential treatment' does not mean that these individuals will automatically be preferred over other candidates, but rather should two candidates be deemed a similar level, the individual from the minority group will be preferred. For example, should two candidates who are equally matched in skills go for a job and one is from a minority group and one isn't, then positive discrimination will see that the former candidate will receive the job offer. The liberal definition of equality (that is, to treat everyone equally) has an obvious bias in it. Therefore, we need a framework that enables us to work against that by deliberately giving people chances to participate in the world in order to work towards a future with real equality. This is what the Constitution of India provides for and has resulted in various laws that favour women and enable women to rise and attain true equality.
But, there is a silvering to the not so pleasant situation in India. In India, we have a host of provisions, especially in Criminal, Matrimonial, Human Resource, Labour and Domestic Affairs laws (some must know provisions listed here for you to share and spread awareness), which favour women or give them special protection; some of these provisions are even world firsts and most of them are up to date and functionally brilliant.
Some do rightly argue that a certain minority of women misuse these provisions. However, the question to counter that argument is that is there a law that has not been misused? There is no justification to misuse any law that has been reiterated by the Supreme Court time and again whenever these provisions have been put through the test of Constitutional validity. There are standard operating procedures, checklists and guidelines to counter the misuse of these provisions. As we move towards a progressive law abiding society, the misuse shall decline, checks and balances will be closer to being foolproof, but most of all, we will be closer than ever before to attaining true equality where women and men shall be equal, not only in numbers or representation but in the conscience and minds of 1.2 billion Indians.
Until then, let's strive to do our bit by giving the women in our lives what they deserve: happiness, respect and peace. For I do realise that I would be nothing without the women in my life, especially the one who gave birth to me. I stand indebted and in respect to all women and so should you. Happy International Women's Day.
#LexTips #WomensDay: All you wonderful women out there, these are your rights and you must know them. Share and spread awareness.#KnowYourRights #MakingThisWroldABetterPlace

Posted by Lex Do It on Monday, March 7, 2016
Like this story? Or have something to share? Write to us: contact@thebetterindia.com, or connect with us on Facebook and Twitter (@thebetterindia).
About the author:
Nishant Gambhir is the founder of 
Lex Do It,
 a marketeer by profession and a lawyer by education. He has also authored various books on law. More on him 
here.
We bring stories straight from the heart of India, to inspire millions and create a wave of impact. Our positive movement is growing bigger everyday, and we would love for you to join it.
Please contribute whatever you can, every little penny helps our team in bringing you more stories that support dreams and spread hope.