Yallava Matangi's grandfather threw her into the flesh trade because of a senseless superstition. But Yallava is living peacefully now in village Nidasusi in Karnataka. She forgives everyone who made her a devadasi. This is Yallava's story, in her own words.
"My father's uncle did not have any children. None of my father's paternal uncles and aunts had a child. It was just my father who had two sons and two daughters. This made my father's uncle believe that the entire family is cursed and only my father has the blessings of the Goddess.
When my grandfather made me a devadasi at the age of 12, my father fought with him.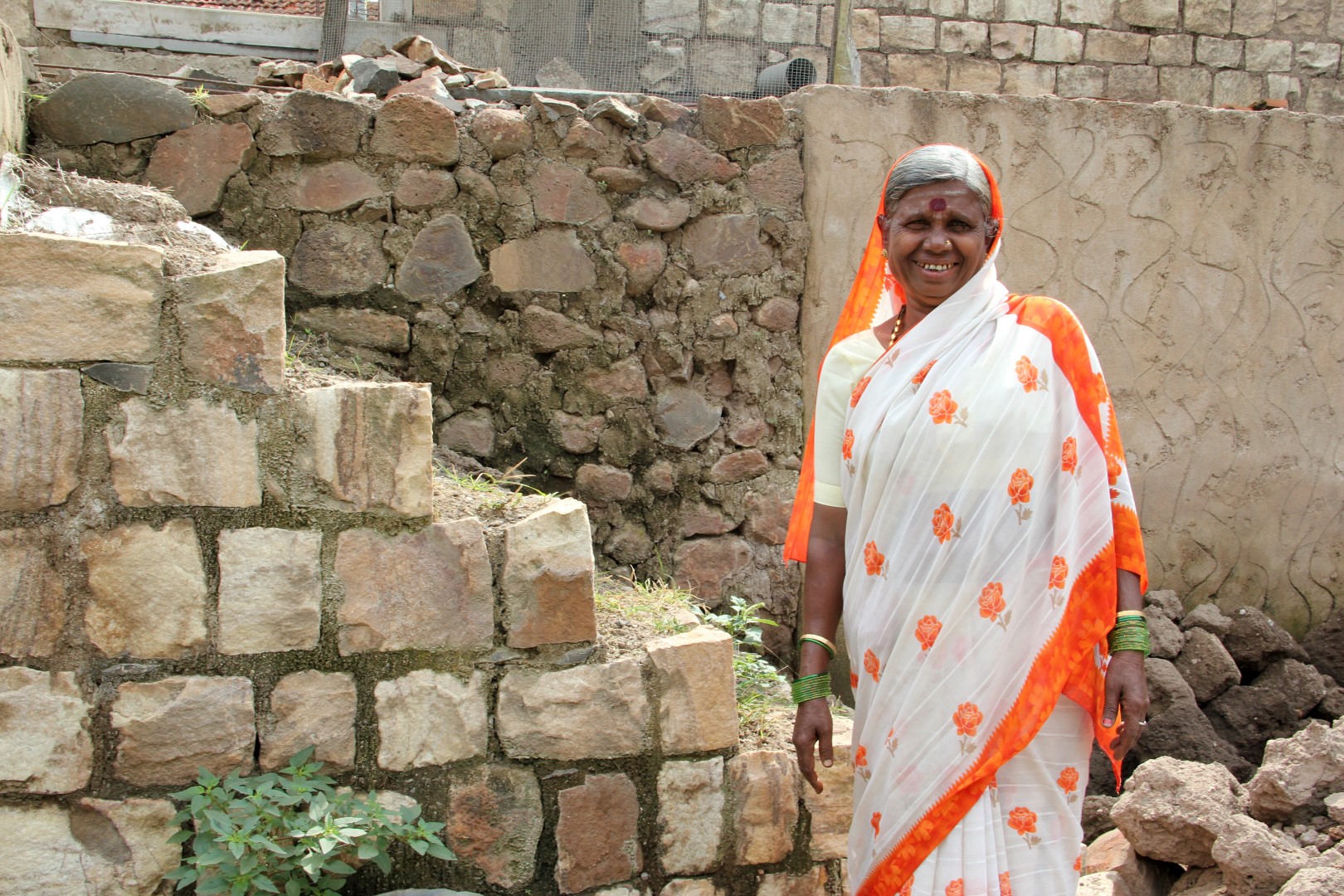 I heard him saying that though he is very poor, he would have found a groom for me and got me married. On hearing this, I thought, he would get me back home and I would never have to do that work again. But soon, I also heard him saying that since now I had become a devadasi, he could not take me back ever.
No… I did not like it… who will like it after all? I just got used to it. I did it for almost 20 years. Then some people came to our village and stopped it.
I don't have any complaints or grudges against anyone. They are all dead now…my grandfather who made me a devadasi, my father and my mother. Why should I hold any grudges against them now?
My brother and sister-in-law also died a few years ago and so I stay with my brother's kids here. They are my life. I work as a farm labourer but I took a loan of Rs. 30,000 from Milaap and built a house for these kids. That's the best thing I could do. I am happy and content with my life.
When will you come meet me? I will get fresh beans for you from the farm," Yallava concludes with a smile.
The Better India, in association with Milaap, has started a fund-raiser to help 135 Devadasi women move from oppression to opportunity.
Your contribution will be used to provide financial support to former Devadasi women like Yallava to start small businesses like tailoring, rearing livestock, and running small shops. These businesses help them pay their children's school fees, generate a livelihood for their families, and save for their old age. Our target is to raise INR 18,79,100.
Please click here if you are unable to view the button above.
Like this story? Or have something to share? Write to us:contact@thebetterindia.com, or connect with us on Facebook and Twitter (@thebetterindia).