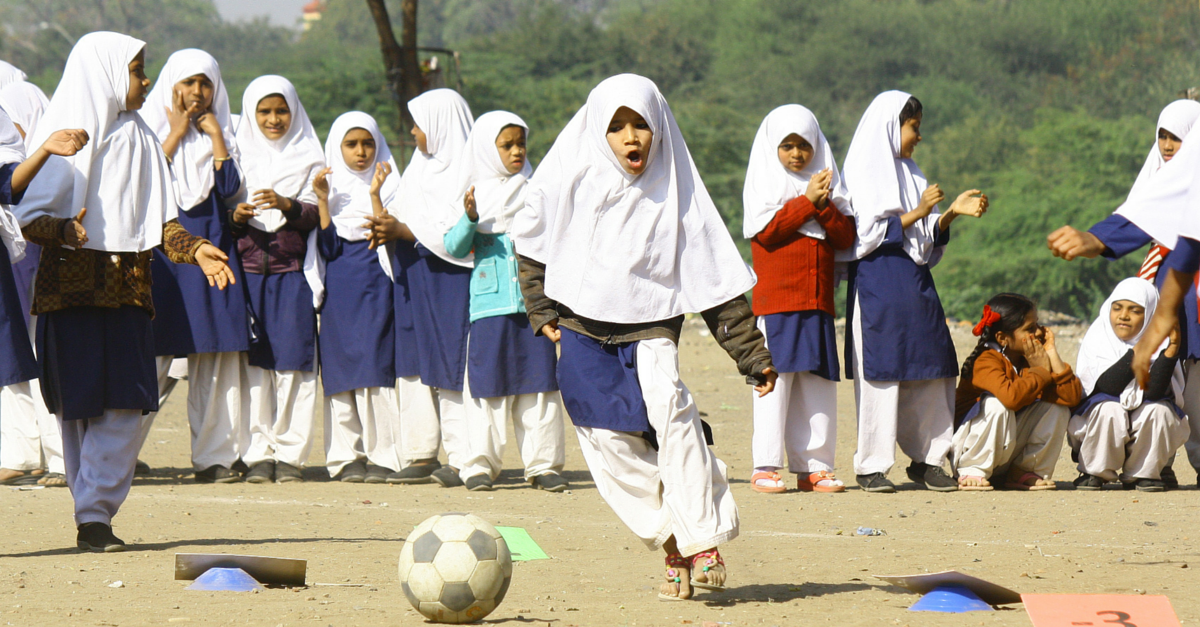 Edu-kick is a new initiative by the founders of Slum Soccer to help students of municipal schools learn mathematics and financial literacy through soccer.
Edu-Kick is a new initiative by the founders of Slum Soccer to help students of municipal schools learn mathematics through soccer.
In the year 2001, Vijay Barse, a retired sports teacher, saw a small bucket being kicked and passed around by some kids, splashing muddy rainwater all around the diminutive playground of a shanty town. It was a moment of clairvoyance. Vijay saw through the simple joy and fun – he saw a great tool of emancipation in soccer because he realized that sports can transform you when you are on the field.
Jhoparpatti football, as he called it then, roped in youngsters from all kinds of difficult backgrounds – drug abuse, anti-social activities, personal struggles, etc. They all started to get together for some games of soccer, but slowly and surely, their lives started changing. And thus, Slum Soccer was born.
But Slum Soccer is not a baby anymore. This year, the Slum Soccer team represented India in the World Cup held in Amsterdam, Netherlands, for the seventh time and came out with flying colours.
Fifteen years after its inception, Slum Soccer is also now venturing into newer territory. Abhijeet Barse (son of Vijay Barse) heads the Slum Soccer team and its operations now. Last year he came across another social challenge and, just like his father, he decided to deal with it with the help of soccer.
Abhijeet was looking into the newspaper one morning and he came across a piece of news in the Times of India that got him thinking. The news item said that children in most municipal schools were struggling to learn. The data was horrifying and it left Barse restless. He wanted to do something about it but all he knew was how to play soccer. So he decided to help these kids learn through soccer and started a new initiative called Edu-kick.
"Edu-Kick was initiated with a desire to increase the learning outcome of students attending municipal school, using football as learning vehicle," says Abhijeet.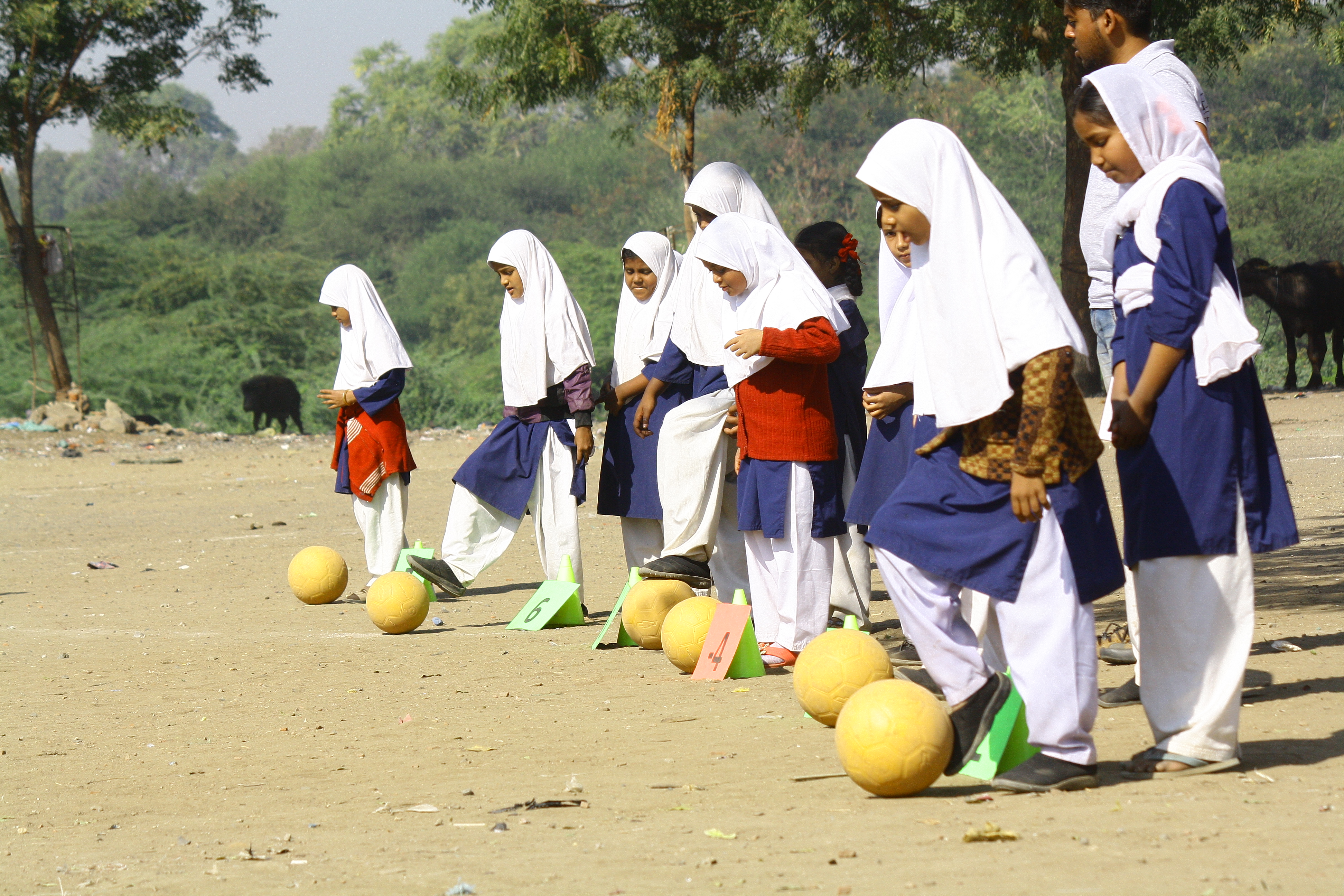 "We did what we do best; we made a game out of it and there began the journey of learning and growing together as community interested in supporting the experiential learning for its children", he adds.
About 65 million of the Indian population lives in slums and the majority of the children from these communities are enrolled in municipal schools. Many of them are child labourers, drug addicts or indulge in anti-social activities. These circumstances create a hole in their educational outcomes. A recent study also showed that only 25.3% of Class 3 students can perform simple subtraction and 55.9% of Class 8 students are unable to do simple division.
"The experience of play changes the connections of the neurons at the front end of your brain and without play experience, those neurons aren't changed", says a researcher at the University of Lethbridge in Alberta, Canada.
With this in mind, Abhijeet and his team designed Project Edu-kick, which is aimed at improving and building upon existing educational outcomes, using football as a tool.
They designed games based on football to teach elementary mathematics (number system, squares and cubes, angles) and basic communication, and help make them financially literate as well.
When conducting a survey to decide who needed their help the most, they zeroed in on Urdu medium girls' schools.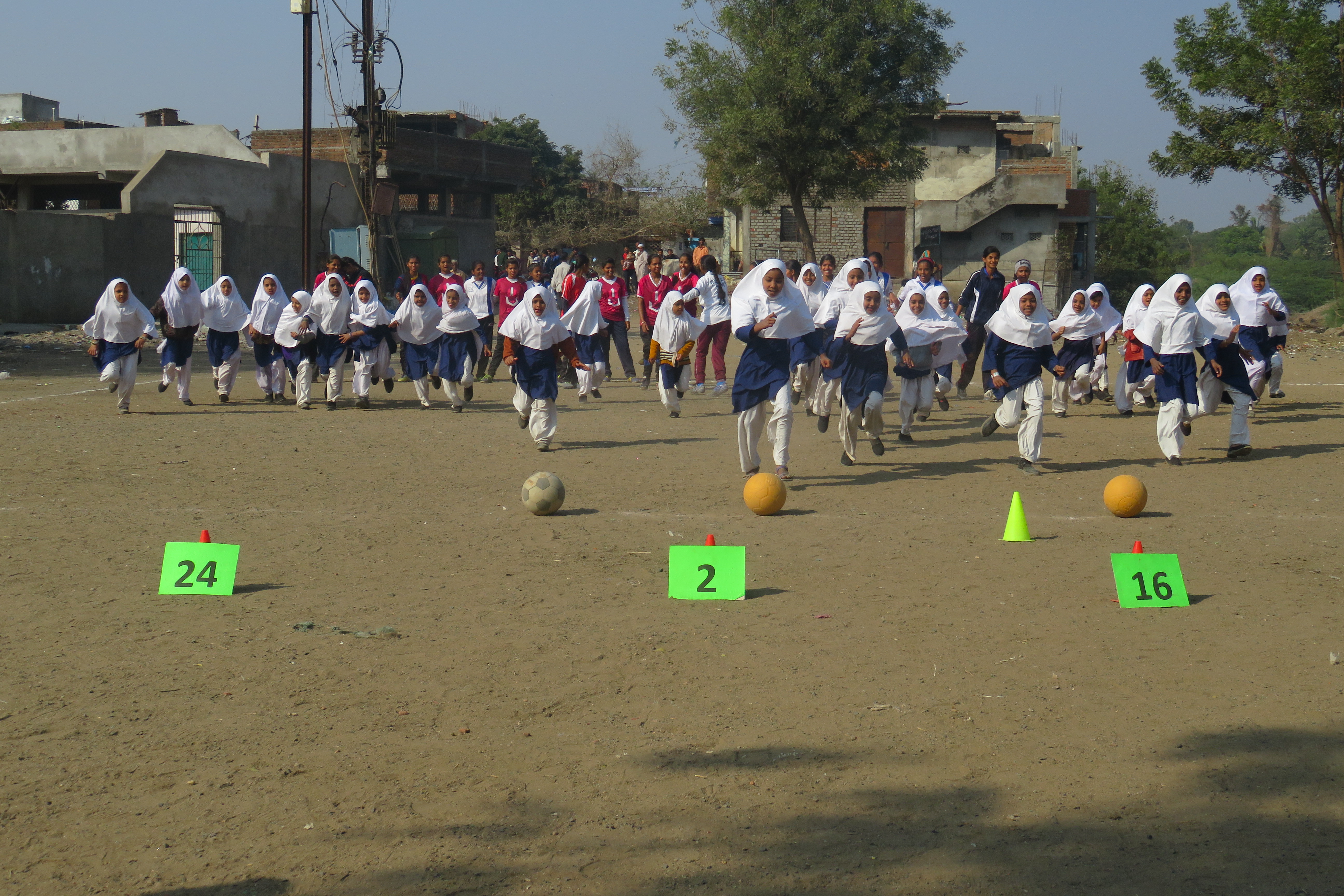 "This project is an innovation in a way that it uses football very uniquely. The use of sports to teach life skills is not something new. Even we use sports for making change in our lives but using football for mathematics & financial literacy is a one step forward," says Abhijeet.
Ankit and Sajid, two Slum Soccer coaches who are also electrical engineers, have designed this programme.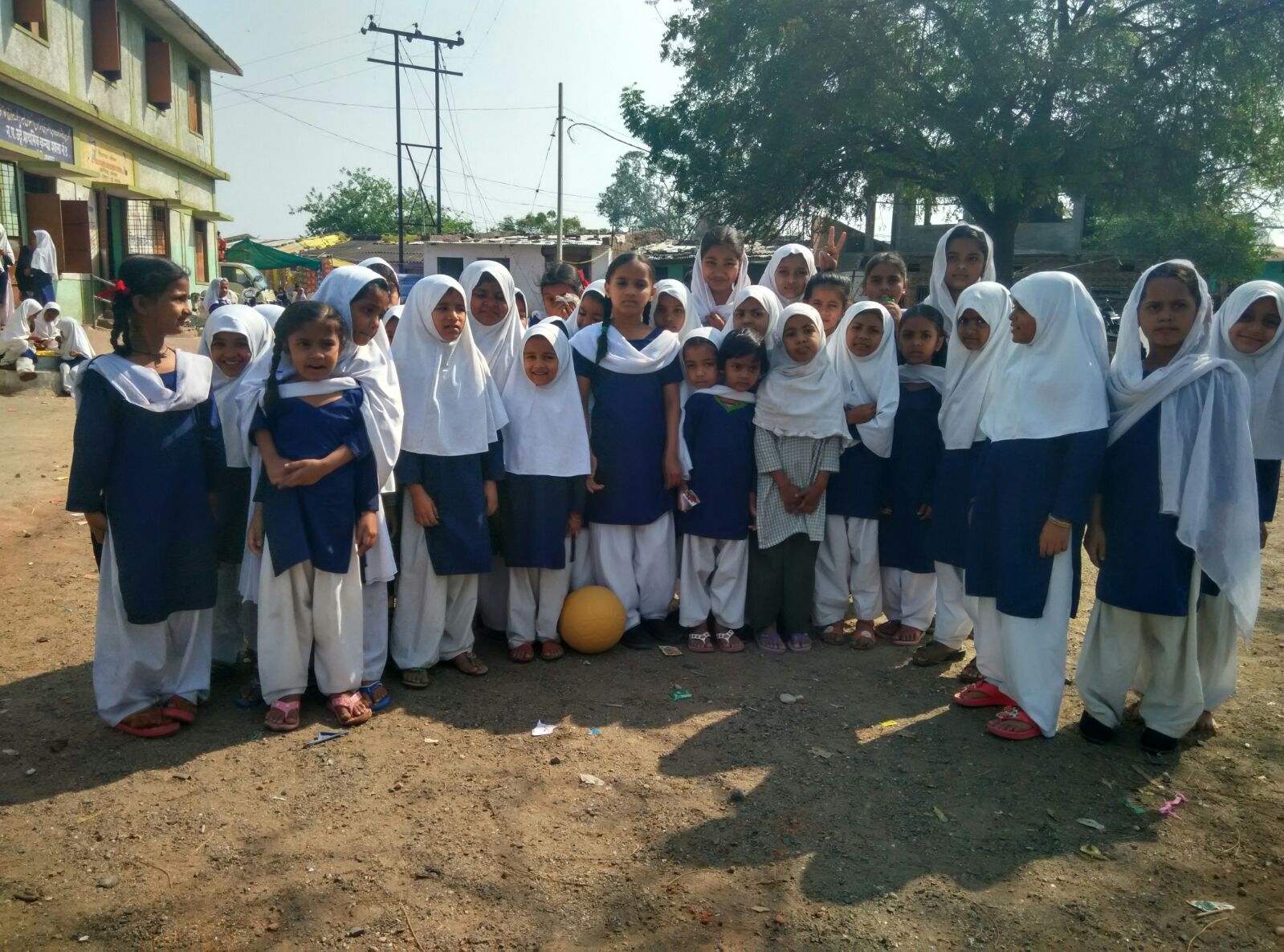 "I always believed that education shouldn't be the property of a classroom. Education is the most powerful weapon to change the world. For promoting literacy the most important thing is to make learning easy by changing the process of teaching," says Ankit.
This duo provides an example of a simple game:
Name: #Messi for Positive and Negative
Theme: Improving agility & passing skill of the player.
Role model: Lionel Messi (Top Men Football Player)
Players required: 40 Players
Warm Up (10 Min):
Make a big circle and place number boards (containing both positive and negative numbers) at the periphery of the circle. At each number board there will be a player. As the coach blows the whistle, one of the players will touch the ball placed at the centre of the circle and will go to any other player in the circle. Once the player reaches the other player, he/she will shout her number — whether it is positive or negative — and give a high five. The second player will do the same thing.
Variation: Player will touch the ball placed at the centre with different parts of the body.
Main Game (20 min):
There are several cones placed (depending upon the number of participants) in the ground in pairs. Each pair of cones has numbers (either both numbers are positive or negative, or both positive or both negative). There will be two or three teams having equal number of participants. When the trainer blows the whistle, two players from each team will go with the ball and one will pass the ball between the cones and the other will receive the ball. Once they complete this successfully, they will pick up the numbers placed near the cones and come back to their team. Now the next two from the same team will go and perform the same task. Once all the numbers have been picked up, the trainer will ask them to find out that how many positive and negative numbers they have. The trainer will repeat this for three or four times depending upon the performance of the participants.
Learning: The warm up game will help players to work on their agility and also improve their passing and controlling skills apart from learning positive and negative numbers.
So far this programme has trained more than 200 students in the age group of 10-13 and has seen amazing results.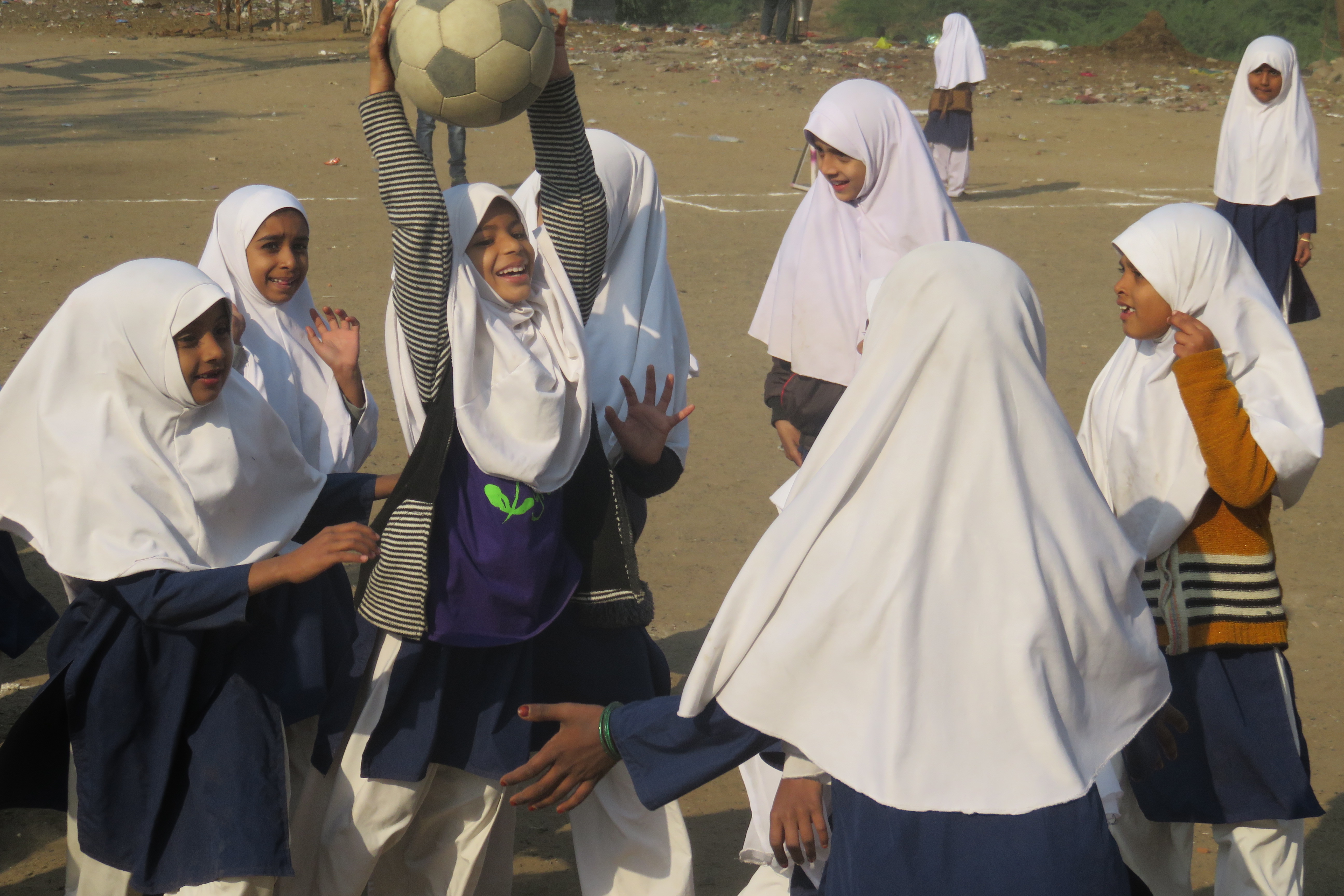 Nine-year-old Bushra, who studies in Class 3 in Nagar Parishad Sarpanch Mohd. Khurshid Urdu Girls primary school No.1, Kampti, Maharashtra, hated going to school and her parents didn't bother either.
But for the past one year Bushra has been a regular student.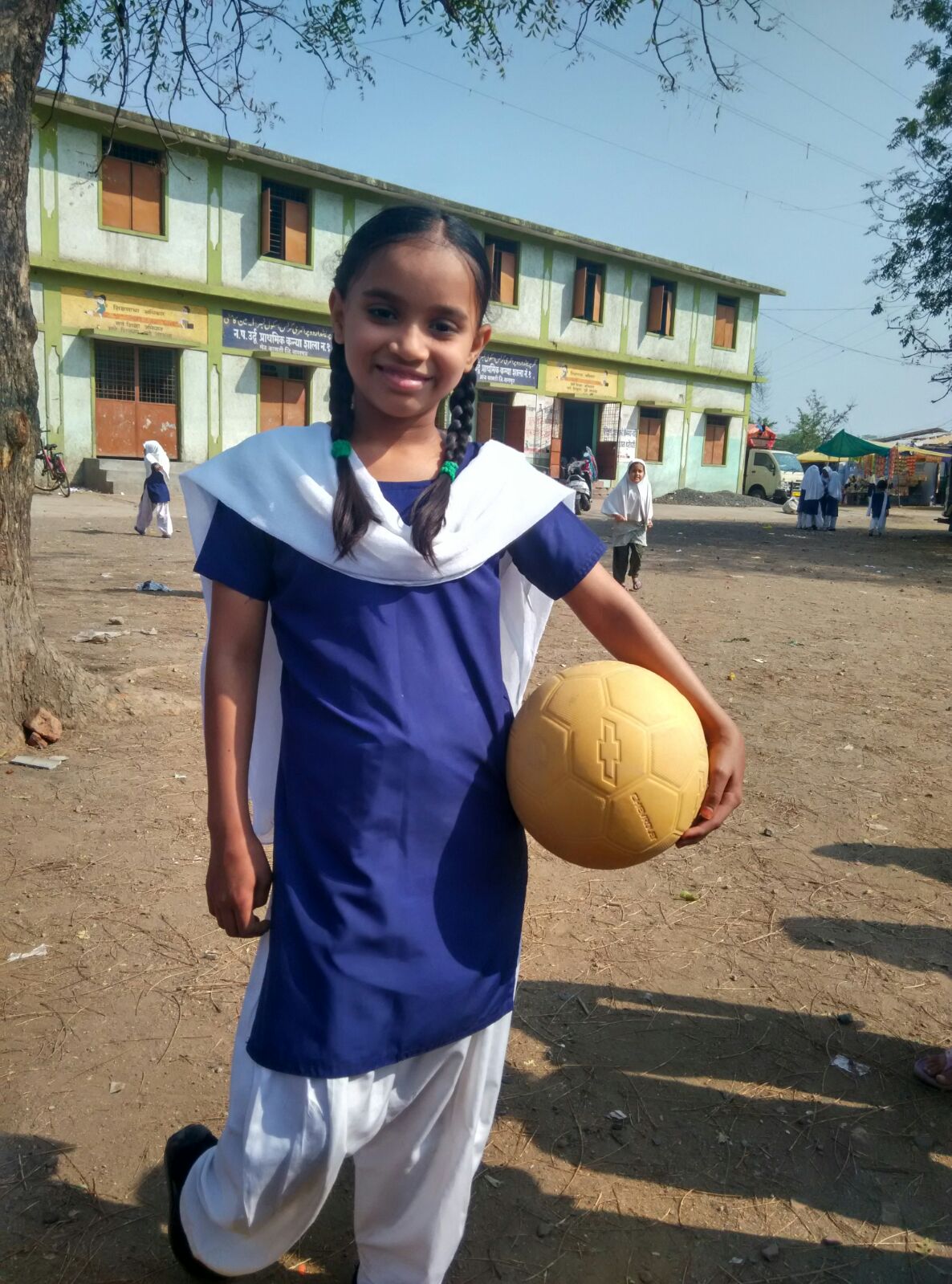 "I have learnt a lot since they have come to our school. Though the building of our school is not very good, I feel this is the best school now. When I tell this to my elder sister, who is in higher secondary school now, she doesn't believe me. She says such things don't happen in primary schools. But I know it's true," says Bushra, with much happiness in her voice.
Apart from teaching mathematics, team Edu-kick also teaches finance. They give away fake paper currency to the winning team and ask them how they would spend it.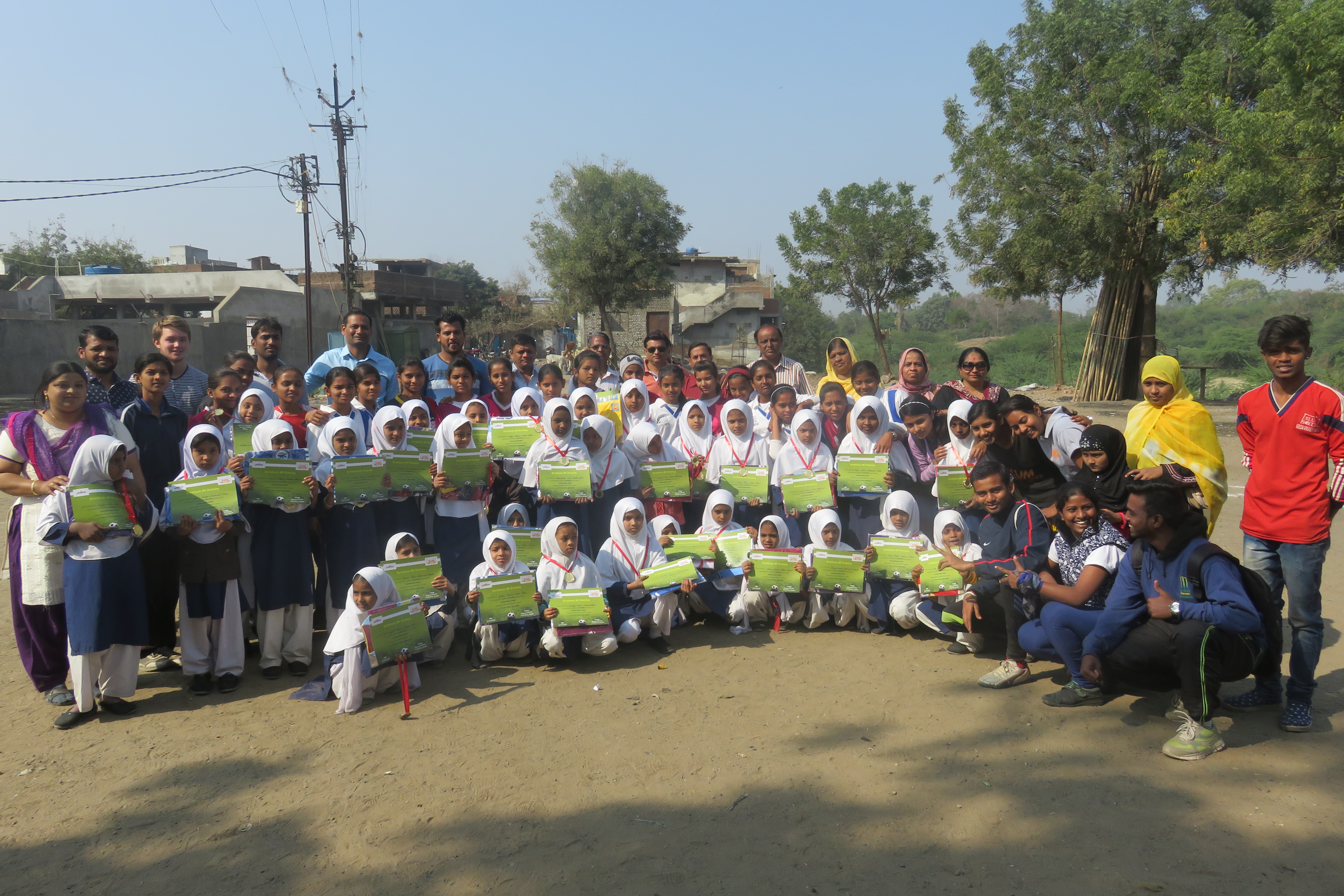 "It is amazing to hear the answers they give. Even if the money is fake, the sense of achievement to win it can be seen in their eyes. Some really give a proper segregation of the money. They would say how they will buy so many things which they crave for and for their family too," says Abhijeet.
Although this region is famous for football, girls here have hardly ever participated in the sport before. The team has completed three-fourths of its project and now the local people and parents support them too by allowing their daughters to come out of their homes and join the sport.
"Through this project I want to change the stereotype mentality of the male dominating community and give women a chance to come up and hold the stick to create their own path in life. Education can make a woman confident and a confident and educated woman can help a whole generation change," says Ankit.
If you wish to know more about Edu-kick or help a nearby school, please write to Mr. Abhijeet Barse at abhijeet.barse@slumsoccer.org
Like this story? Or have something to share? Write to us:contact@thebetterindia.com, or connect with us on Facebook and Twitter (@thebetterindia).
We bring stories straight from the heart of India, to inspire millions and create a wave of impact. Our positive movement is growing bigger everyday, and we would love for you to join it.
Please contribute whatever you can, every little penny helps our team in bringing you more stories that support dreams and spread hope.