The inspiring story of how a long-forgotten school was revived and brought back to life by the coordinated efforts of a few committed youth, the community and the authorities.
The inspiring story of how a long-forgotten school was revived and brought back to life by the coordinated efforts of a few committed youth, the community and the authorities.
The name Howrah may conjure up a towering bridge but the reality is that it is also an area teeming with people living in overcrowded spaces and conditions of great discomfort and deprivation. Visit Ward No. 19 and you will find men folk who are mostly cleaners or sweepers in the Corporation and many who are unemployed. The women are either domestic helps or busy with their own household chores.
The socio-economic conditions of the families here are far from easy!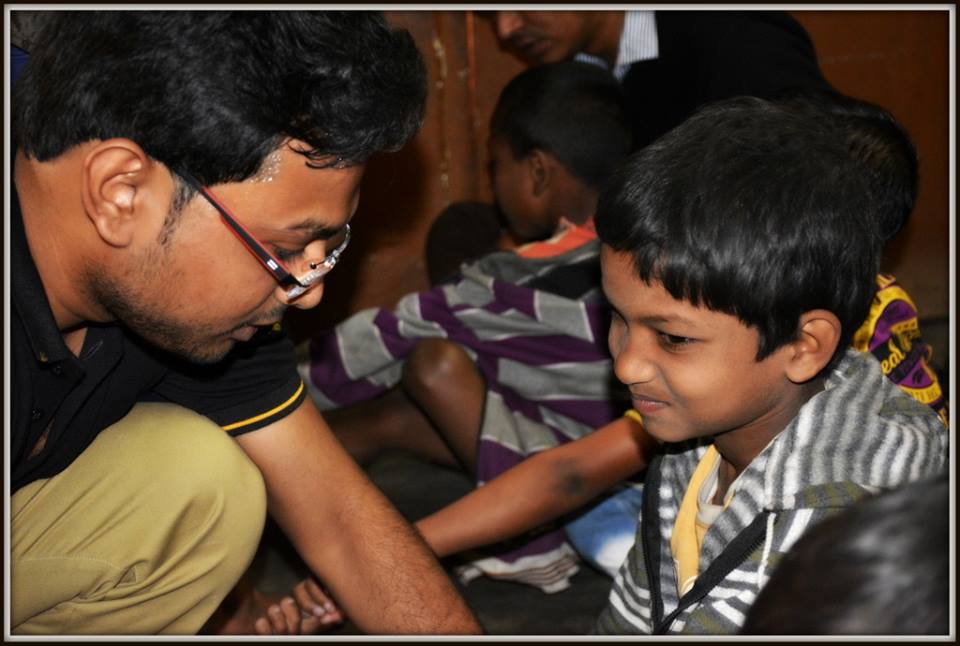 Earlier, the children in the area used to roam around freely instead of attending school! The dropout rate was high. The families said they either could not afford to educate their kids or the children were not interested in school at all. The general awareness among the communities on the importance of education was low and the on-ground reality did not encourage them to change their views.
A few youngsters volunteering with CRY had done a survey of the area and initiated weekend sessions with children to build rapport and share positive examples and experiences to spread some cheer in their childhood. Over a period of time, the issues of dropout and lack of interest in school kept coming up. There was no school in the immediate vicinity and the distance to the nearest school was a deterrent for the children to continue their education.
The CRY volunteers wondered how a densely populated area like this did not have any school in the locality itself. To their surprise, and after making some more visits in the lanes and bylanes, they chanced upon a little building that looked like a local club. It turned out that it was actually a school that existed just in name.
The Harijan Vidya Mandir (primary school) was a rude one-room thatched structure where multiple classes were being held simultaneously. There was only one person who was running the school – he was the headmaster as well as the lone teacher.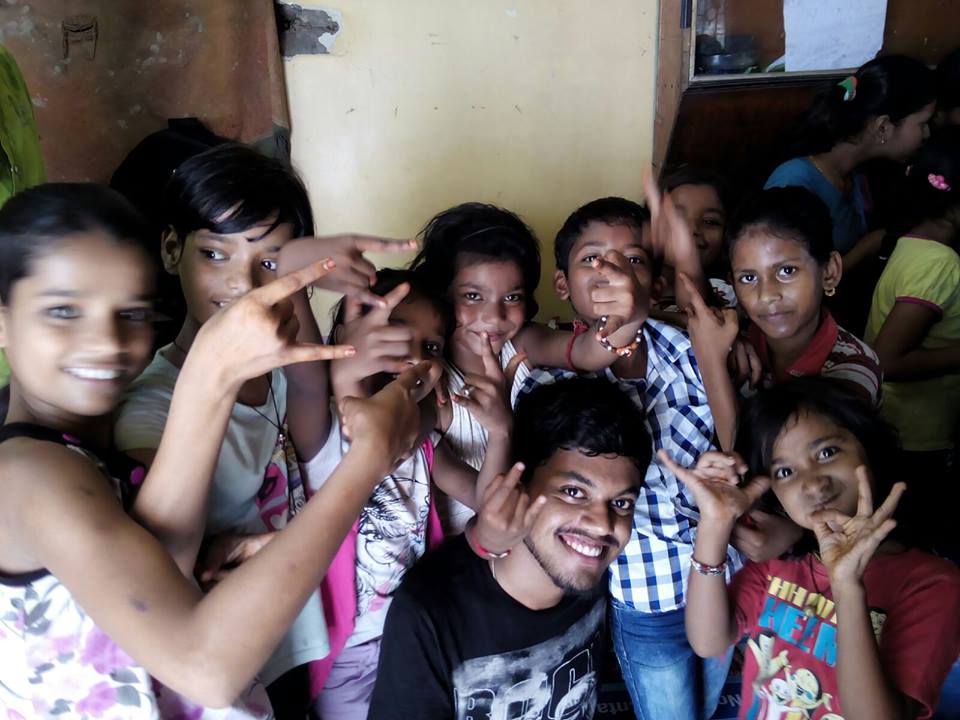 With only four benches, no toilets, no proper drinking water facility and teaching quality that can only be imagined, the number of students who went there kept going down every day until there were practically none left.
A school existed, yet it was the children who had dropped out who suggested the idea of trying to make it work again! The young and committed volunteers took a note of the practical hurdles and with great zeal launched a campaign to bring about a change to make the school functional in the real sense of the term.
A visit to the concerned authorities to convey the poor condition of the school and request renovation was the first step. But this was not a simple one-time solution. There was no visible movement and action towards any improvement at all. And that's where perseverance and a never-say-die attitude came into play. Repeated visits to the Councillor's office and school committee members were made, reiterating the difficulties and how the renovation would impact the children positively. The follow-ups continued for seven months. The volunteers also encouraged the concerned authorities to meet the community and children and assess the dire need for themselves. A councillor actually made a visit to take stock.
Persistence paid off and the school renovation started. Within a matter of time, a two-room school and the basic infrastructure were put in place.
Teachers were recruited and families were back enrolling their children in the school.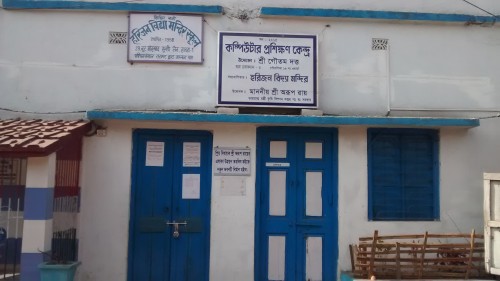 "I had to drop out since my earlier school was quite far from my home and my parents could not accompany me every time. Now, with this school fully working so close to my home, I can once again go to school and can manage to go on my own too," says Aditya, a student of Class III.
Today, the school has a growing number of students and regular classes.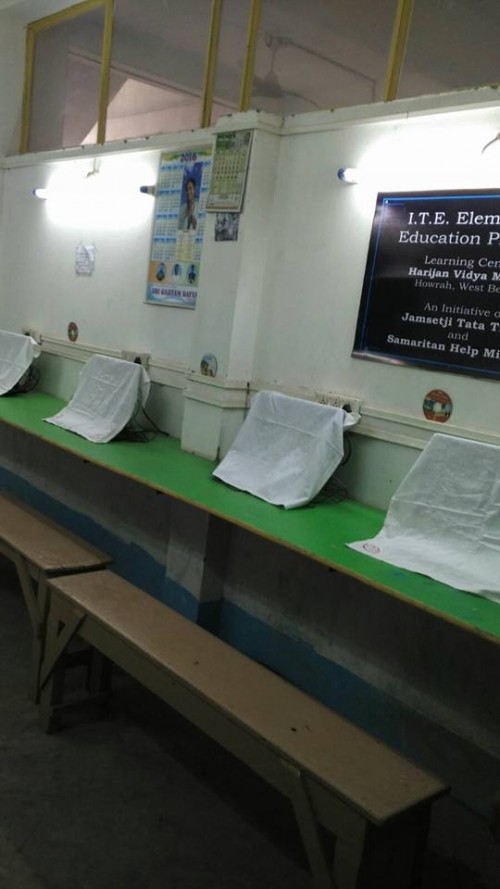 Computer classes, funded by the Jamshedji Tata Trust, have been introduced to make it more interesting and attractive for children.
Parents too are happy with this revamped school. One of them said, "I have two daughters and they had done primary schooling from here. But we had to send our son to a school that is a bit far away since by that time, the school was in a real bad shape. Now, with this change, I can enrol him here. It will be so convenient and the computer classes will be very useful too."
The renovated school has been well received by the authorities as well. One of the school committee members said that it was heartening and also encouraging to see the renewed interest of the parents and children in the school.
"We have started visiting the houses close to the school to identify any out-of-school/dropout child, so that no child remains outside it," the school committee member said.


The year-long effort paid off. The coordinated effort of a few youngsters who believed in change, a community that was actually eager to send their wards to a school that functions, and authorities who understood the problem and took some positive steps forward – all these people have brought change and hope for the children.
"Pehle wala school jane mein kariban ek ghanta lagta tha, jiski wajah se hum school chod diye the. Ab ghar se 5 minute ki doori par school ho jane par, hum aram se khud ja saktey hain (It used to take me one hour to go to my earlier school so I dropped out. Now that my school is only 5 minutes away from home, I can easily come here alone)," says 10-year-old Rahul smilingly.
And so, it can be concluded, if schools are made accessible to children, if the distance factor is addressed, if what is offered is made interesting and relevant for them, no family will actually ever want its children to be out of school.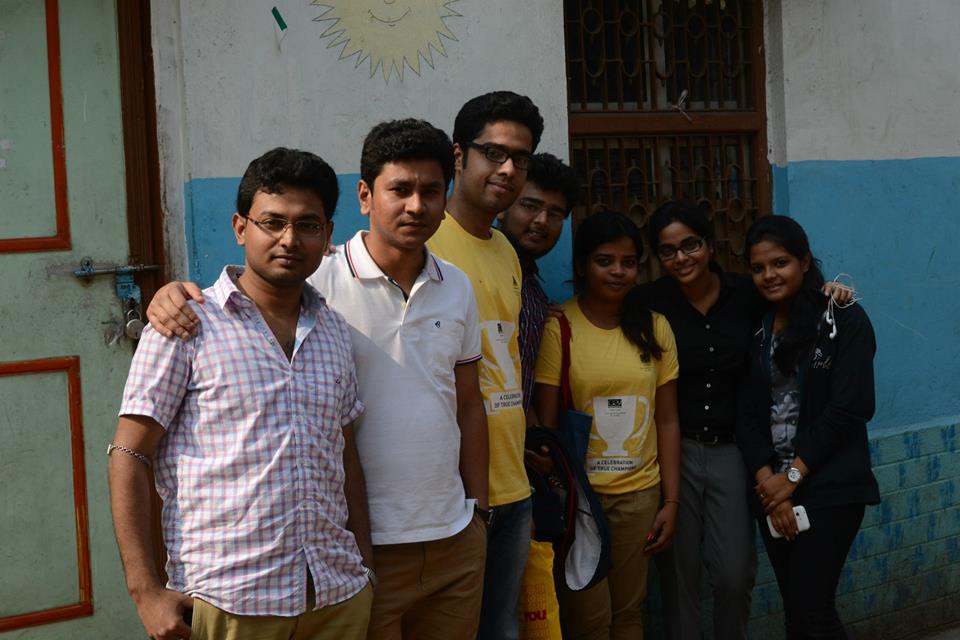 CRY volunteers work across many cities in India addressing several such issues towards happy, healthy and creative childhood. To know more and to join as a volunteer/ intern, visit: www.cry.org
Like this story? Or have something to share? Write to us: contact@thebetterindia.com, or connect with us on Facebook and Twitter (@thebetterindia).