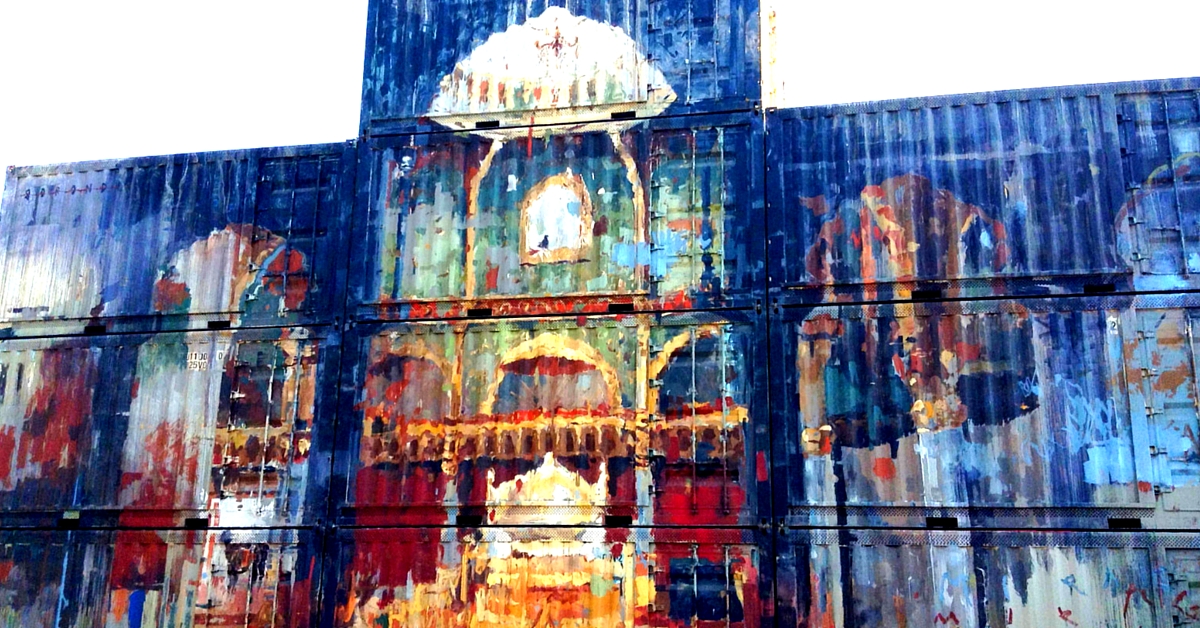 Mention the words ' shipping container' and one immediately thinks of large, drab, rusted and dirty metal boxes mounted on flatbed trucks or placed in container yards. This is set to change, for some containers at least, thanks to the highly creative initiative of St+art India Foundation.
Mention the words ' shipping container' and one immediately thinks of large, drab, rusted and dirty metal boxes mounted on flatbed trucks or placed in container yards. This is set to change, for some containers at least, thanks to the highly creative initiative of St+art India Foundation, which had organised a month long 'Work in Progress' workshop at the Inland Container Depot in Tughlakabad, New Delhi.
The depot at Tughlakabad is the largest dry port of Asia. It is just a stone's throw away from one of the largest garbage landfills of the city. Normally, one would never venture into this part of the city.
But right through the month of February, thanks to the initiative of St+art, many people visited this place. The weekends were especially crowded.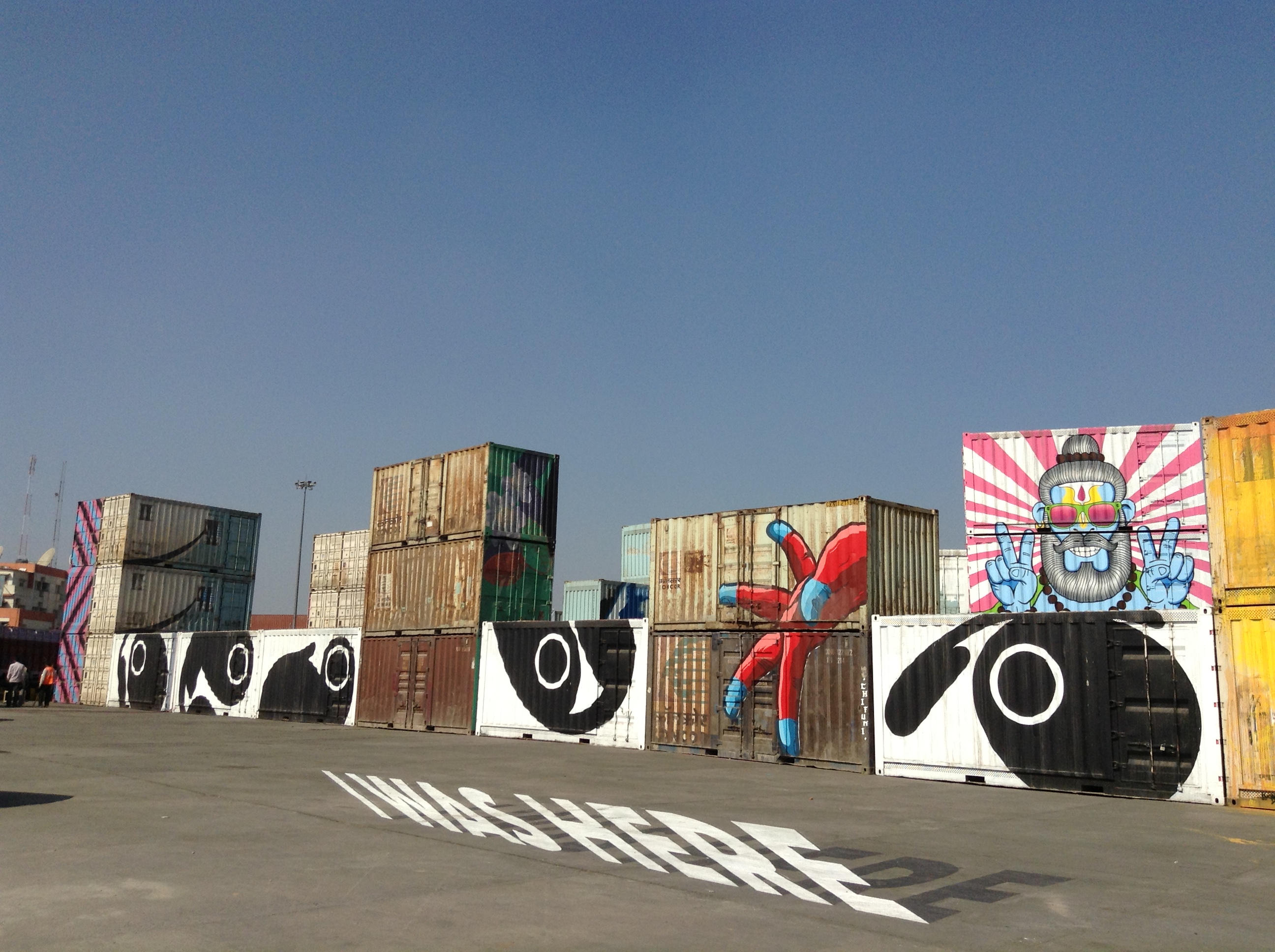 "The art festival at the Container Depot is very interesting indeed. Every artist has used more than one container to create his masterpiece. A hundred shipping containers will become beautiful and colourful by the end of this festival and very soon, as we drive around the country on the highways, we might just catch sight of one of these containers carrying goods," says Giulia Amborgi, co-founder and Festival Curator of St+art.
The containers are placed in such a manner that the festival is confined within a compact space, with painted containers being used as walls. During the weekends, while the artists were at work, the visitors participated in workshops organised for people of all ages.
To add to the festive atmosphere, poetry recitals and music concerts were organised too.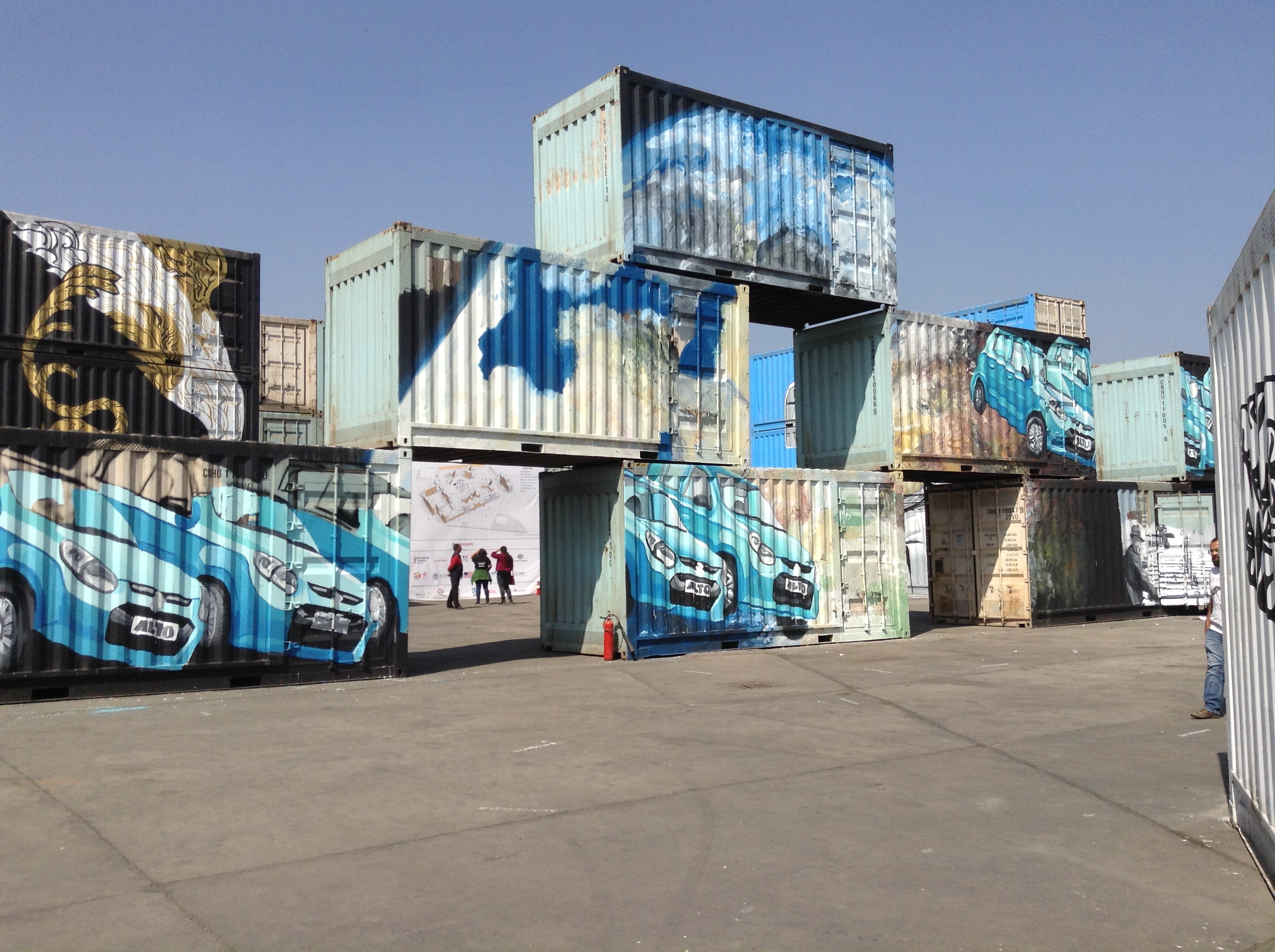 Some of the artists who have graced these containers with color are Reko Reenie from Australia, Inkbrushnme from India, Nevercrew from Switzerland, Daku from India, Suiko from Japan, Nafir from Iran, Anup from India, Dwa Zeta from Poland, and Amitabh Kumar from India. The otherwise dull and drab container depot has been transformed into an amazing world of color and beauty – definitely not something that anyone has seen or experienced before.
Giulia Ambrogi was working in an Art Museum in Italy where she met many Indian artists who told her she must visit India sometime. Once her contract with the museum was over, she made a six month trip to India and visited many villages in various parts of the country.
Giulia noticed that "people do a lot of writing on walls in India. Advertisements and even sometimes news is painted on walls in villages."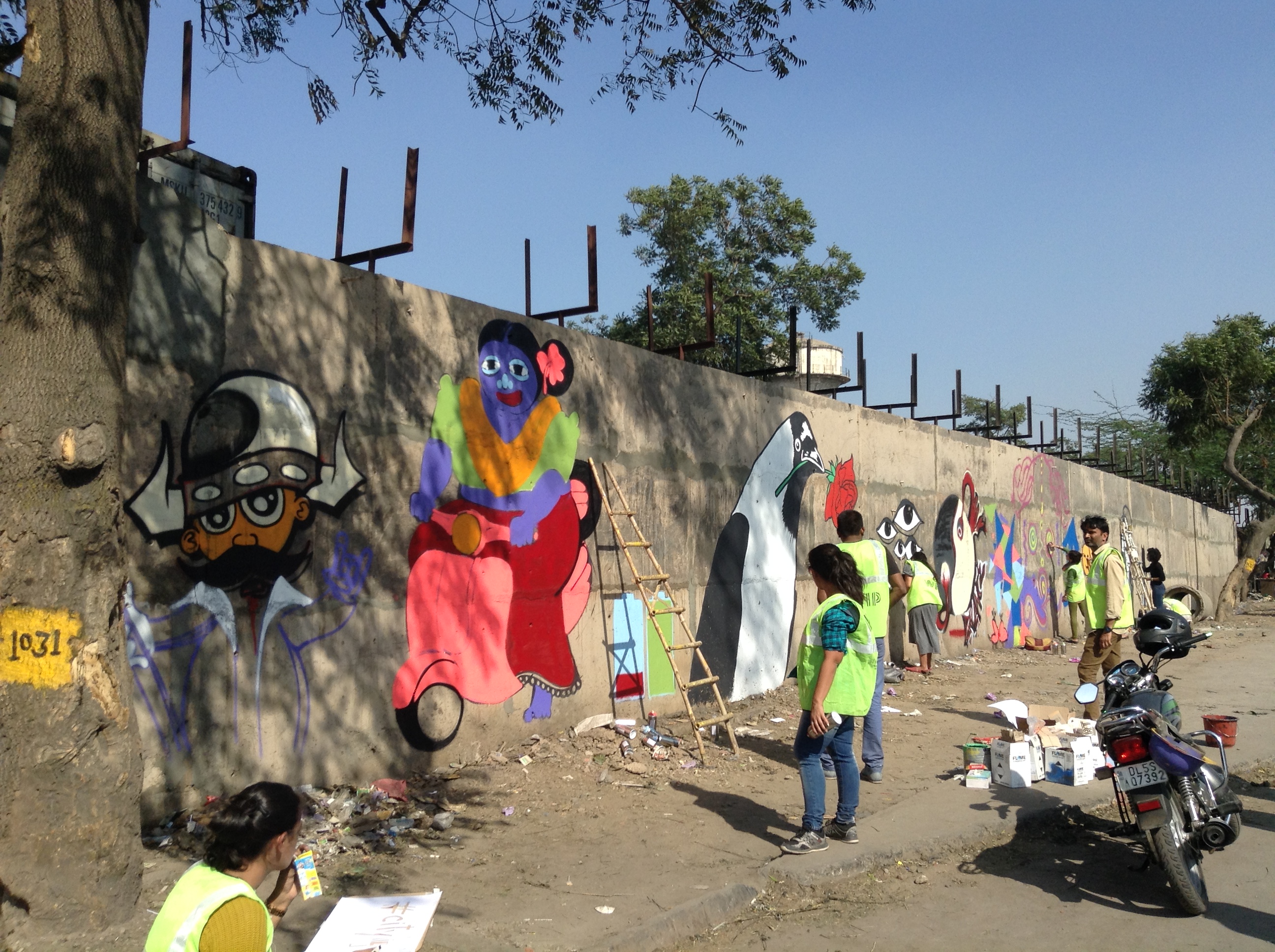 In 2012, she came back again and after meeting artist Hanif Kureshi. They decided to co-found the St+art India Foundation, which is a non-profit organisation. Hanif is a graduate from MS University, an arts college in Baroda.
"Since childhood I have been interested and involved in sign painting and have done lot of graffiti on walls. It was very important to build a platform for street art in India and our Foundation has managed to succeed to do it in the four festivals that we have organised. Art in public spaces crosses all limits and can be seen and felt by every class of society. Art work should be open to everyone and should not be caged in galleries and museums. For an artist, it is an amazing experience to paint large walls, broadening the limits of his/her talent," says Hanif, who is the Artistic Director of St+art Foundation.
St+art organised its first street art festival in India between December 2013 and February 2014. Walls were painted at Shahpur Jat, Tihar Jail, Delhi Police Headquarters, Hauz Khas Village, Malviya Nagar and Sheikh Sarai, in New Delhi.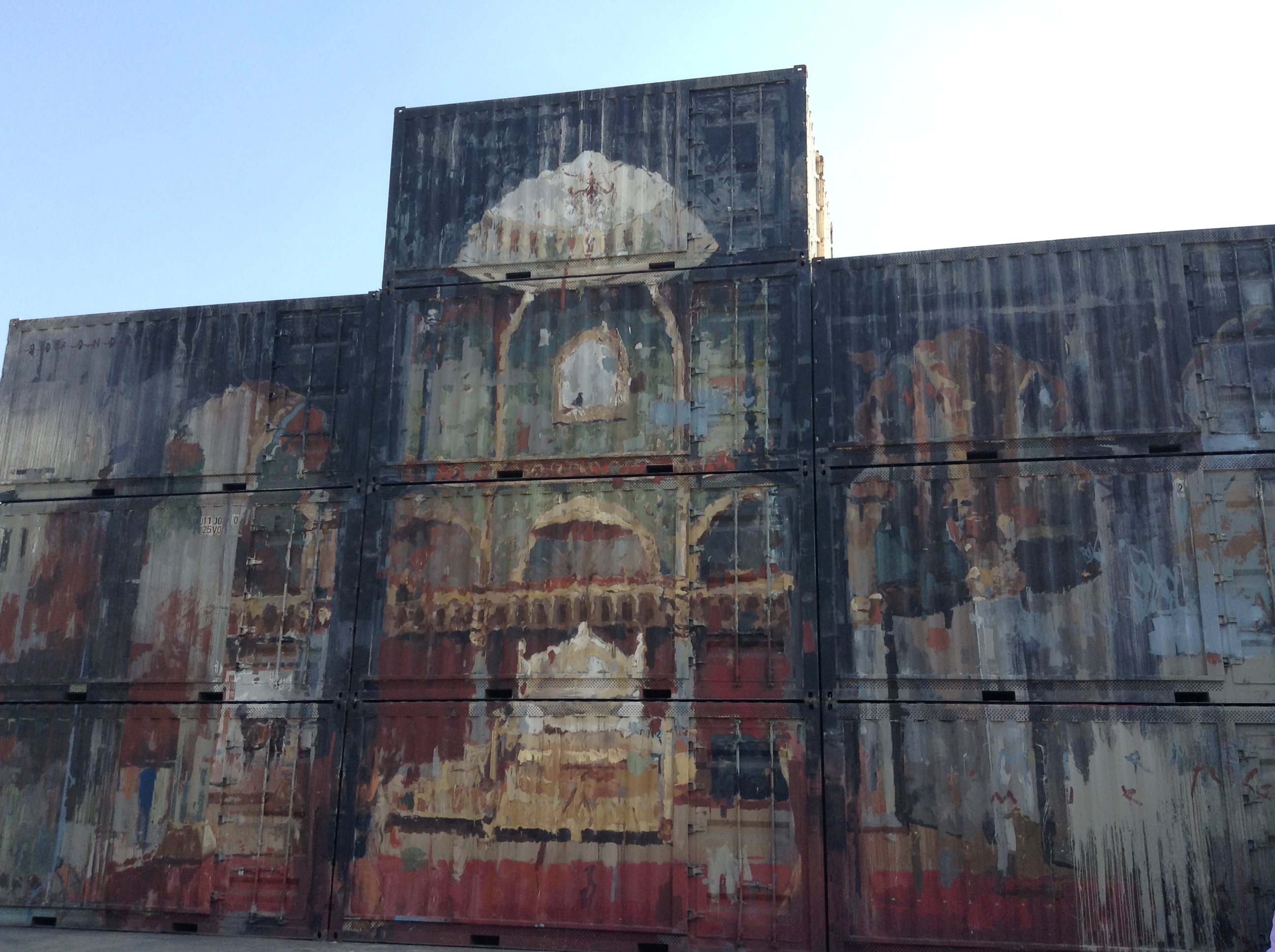 Since the festival was well received by the public, as well as the local authorities, this gave the organizers the boost they needed to think bigger.
Once again, in January and February 2015, Azadpur Mandi, Lodhi Colony, Khan Market and the Sarai Kale Khan night shelters in New Delhi, became large canvases for some of the most renowned artists of our times.
---
---
Later that year, in November and December, they explored the city of Mumbai.
Handpicked artists from all over the world brought colour and vibrancy to walls in Bandra, Dharavi, Borivali, Powai, and the Jindal mansion.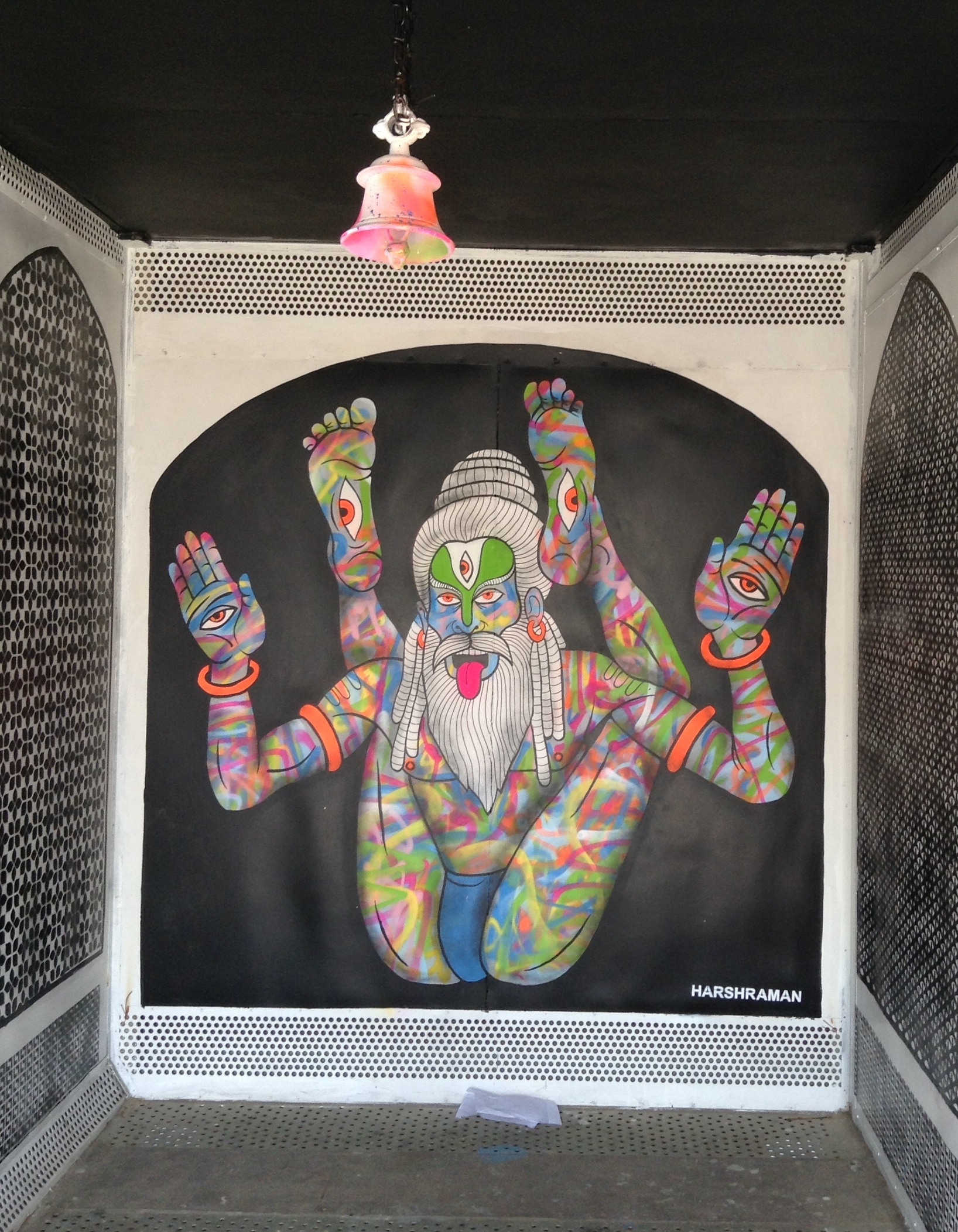 Back in Delhi, between December 2015 and March 2016, St+art turned its attention to the Lodhi Art District, Govindpuri Metro Station and the Inland Container Depot of Tughlakabad.
"When permission to paint these shipping containers in Tughlakbad came through, it was something we at the Foundation were elated about. The month long experience at the container depot is interesting for all the organizers, the artists and also the visitors to this place, continues Giulia.
"Once this is over, these containers will go back to the roads, to do their original job of shipping goods."
"The best part about an art festival like this is that a real large section of society will notice the art work of these artists. To top it, when these containers move out individually, every painting will be split into many abstract pieces. What is amazing is that they may never be seen again as a whole picture, in the manner in which they are displayed at the depot just now," adds Giulia.
When these containers go all over India, many more people will see the artwork on them. Street art will be spread to a wider and larger audience and, if nothing else, these shipping containers will definitely not go unnoticed!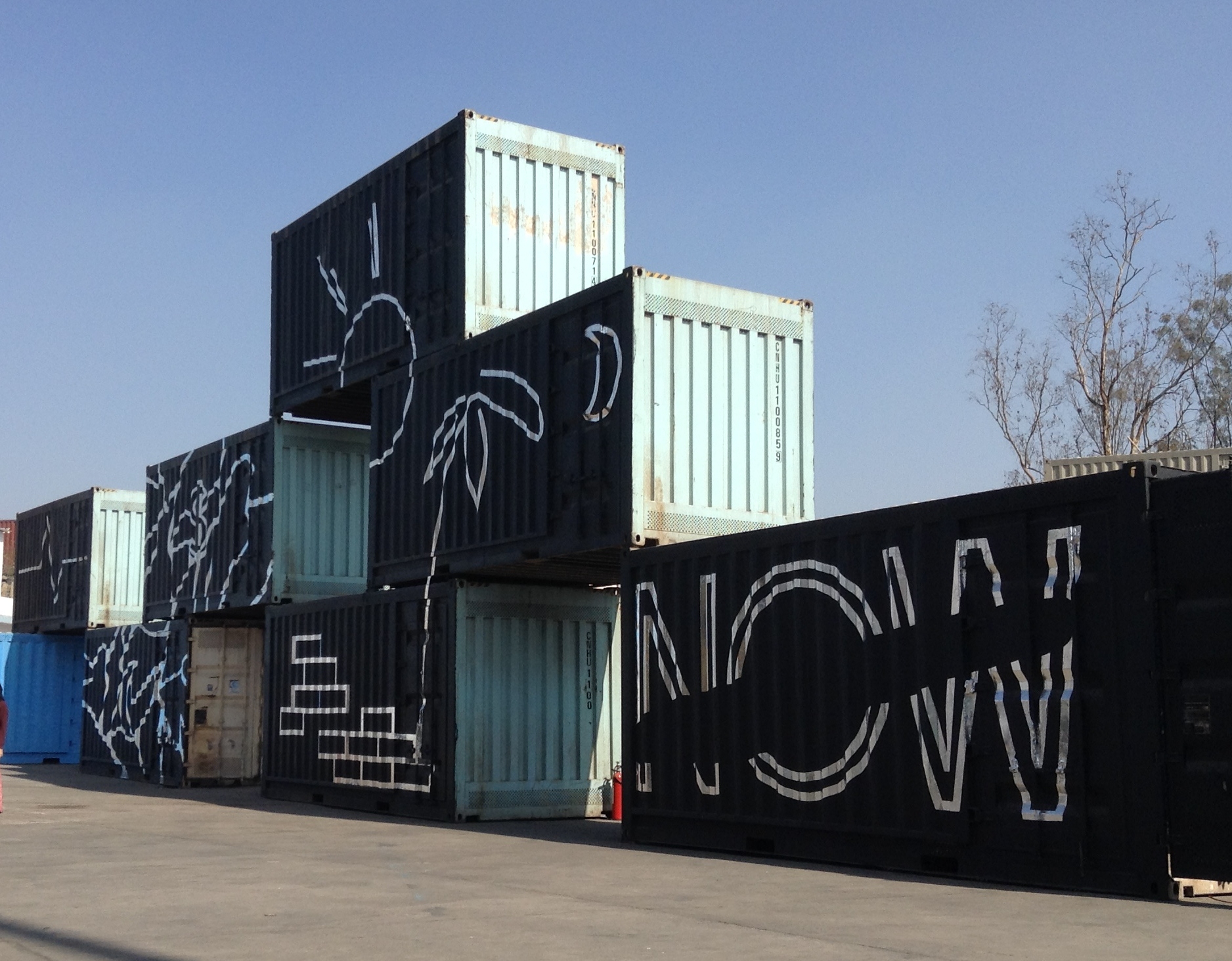 Like this story? Or have something to share? Write to us: contact@thebetterindia.com, or connect with us on Facebook and Twitter (@thebetterindia).
About the author: Aparna Menon is a freelance writer, writing for various newspapers for the past 10 years.