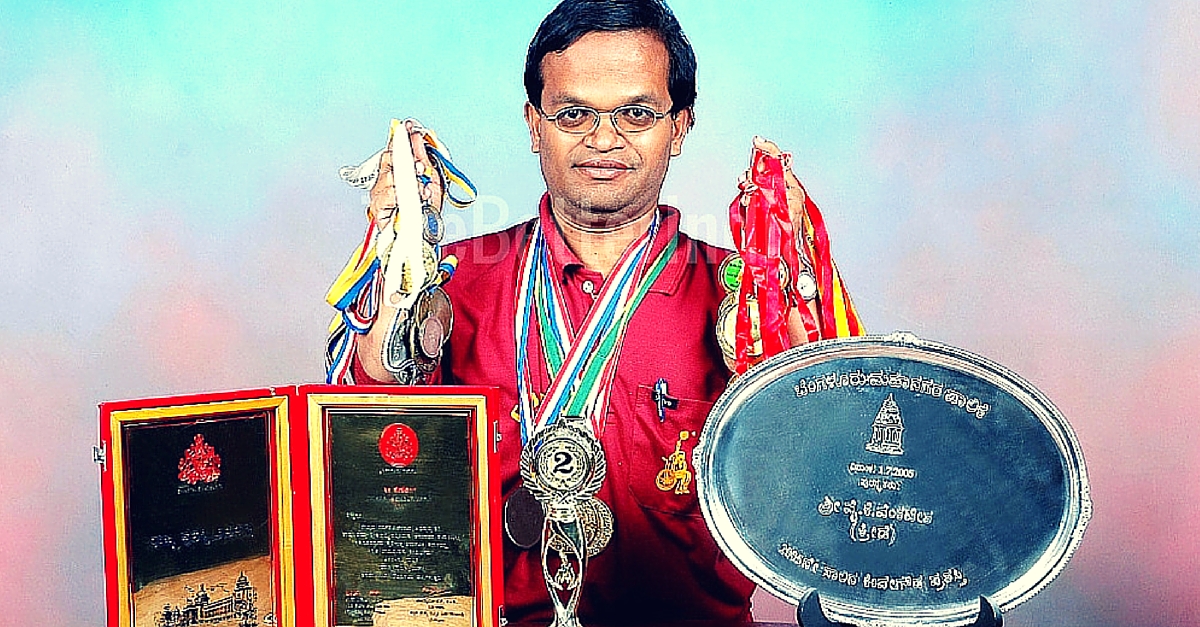 He is 44, was born with dwarfism, is 4 feet 2 inches tall, and is super passionate about sports. This is the inspiring story of K Y Venkatesh, a para-sportsman from Bengaluru, whose short stature never disheartened him from moving forward in life.
---
This article is part of the
#KhudKoKarBuland
series & is made possible by Birla Sun Life Insurance.
---
He is 44, was born with dwarfism, is 4 feet 2 inches tall, and is super passionate about sports. This is the inspiring story of K Y Venkatesh, a para-sportsman from Bengaluru, whose short stature never disheartened him from moving forward in life.
Meet K Y Venkatesh, a 44-year-old para-sportsman who did not let his disability come in the way of his dream to make a mark in the field of sports. Venkatesh has achondroplasia, a condition that leads to dwarfism.
"I never faced many problems when I was growing up. The only challenge was that whenever I used to go to a new place or my native village, strangers would often stare at me and talk about my height behind my back. But my family always supported me and that helped me in keeping myself motivated," he recounts.
Today Venkatesh has his name in the Limca Book of Records for winning the highest number of medals in the World Dwarf Games, 2005.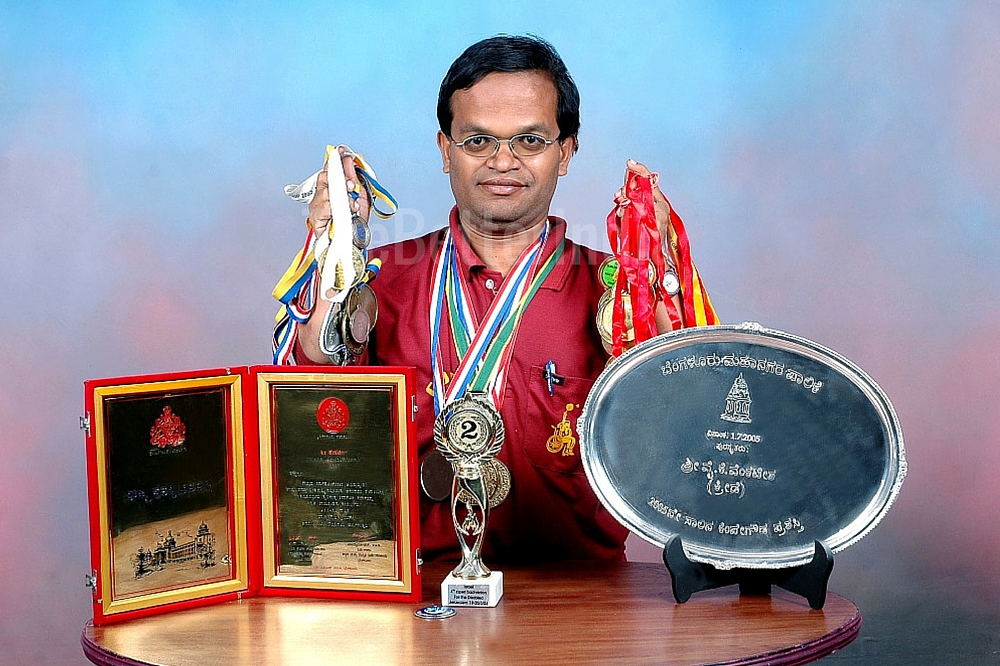 He made himself proud with a successful career and is still working hard to promote different sports among people with disabilities.
Born and brought up in Bengaluru, Venkatesh started his career in 1994:
"This was after I heard about C.N Janaki, a woman who was afflicted with polio since the age of two. She swam across the English Channel in 1992 and her victory motivated me a lot. That was where this spirit and love for sports arose in me. I thought if she can do something like this without having any mobility in her legs, why can't I try? I took that spirit and built my sports career on it," he says.
Venkatesh represented India at the first International Paralympic Committee (IPC) Athletics World Championships held in Berlin, Germany in 1994.
"I felt extremely proud while entering the stadium in which the Indian hockey team had won gold," he says.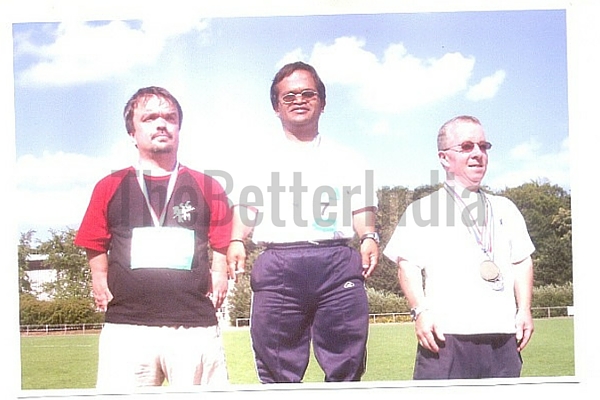 Venkatesh never looked back after that day. He is interested in multiple games and has achieved excellence in athletics, badminton, basketball, hockey, soccer, and volleyball. In 1999, he won his first international gold medal for shotput in a multi disability championship held in Australia. "It was like a dream come true. I could not express my feelings. It was my first international medal and that too gold. My family was exhilarated. It was like my parents saw a dream and it turned into reality," he smiles. Since he was new to the field of sports, people around Venkatesh used to help and guide him a lot during coaching sessions.
In 2005, Venkatesh became the first Indian athlete to represent India at the fourth World Dwarf Games. It was here that he won six medals – two gold, one silver and three bronze. These were for athletics and badminton events (singles and doubles). The World Dwarf Games are similar to the Paralympics, where people with dwarfism compete at an international level. The Games are held every four years at locations around the world.
Recently, the Limca Book of Records honoured Venkatesh with the People of the Year award for his achievements.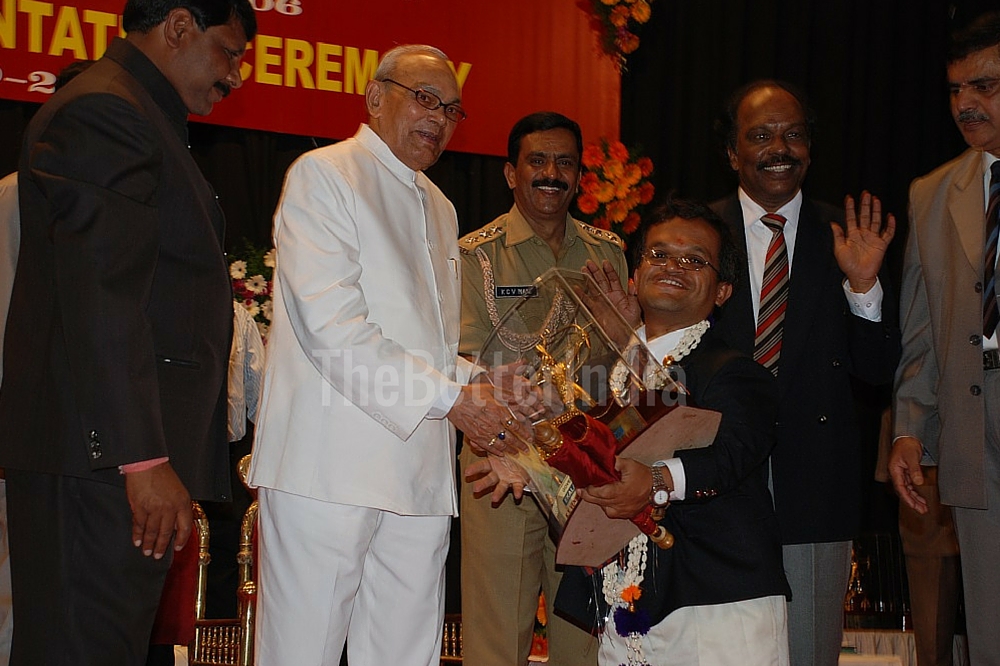 "The experience of playing at the World Dwarf Games was really unique. So many people from other countries come in and we have a really good time. India is slowly gaining awareness about these games and the sportspersons are being recognised. We had to arrange for funds ourselves to participate in the games because the government didn't sponsor us that time. So we also had to worry about finding sponsors and that was one of the major troubles for us. People from other countries did not have to worry about those things," he says.
While Venkatesh stopped playing after 2012, he is contributing largely to the administration, development, and promotion of different sports among people with disabilities. He is the secretary of the Karnataka Badminton Association for the Disabled that conducts national badminton tournaments every year. "First we identify the people, bring them to the national level, and if they are very good, then we prepare them for the international games. Recently, two people from the Association won medals in world championships. This way, I am trying to encourage talented players," he says. Later, he attended the IPC accredited coaching, technical and classification course in wheelchair basketball to promote the sport in India.
Seeing his contribution to sports for people with disabilities, the Government of India sent Venkatesh as the team escort for many international level sports meets to help wheelchair bound players.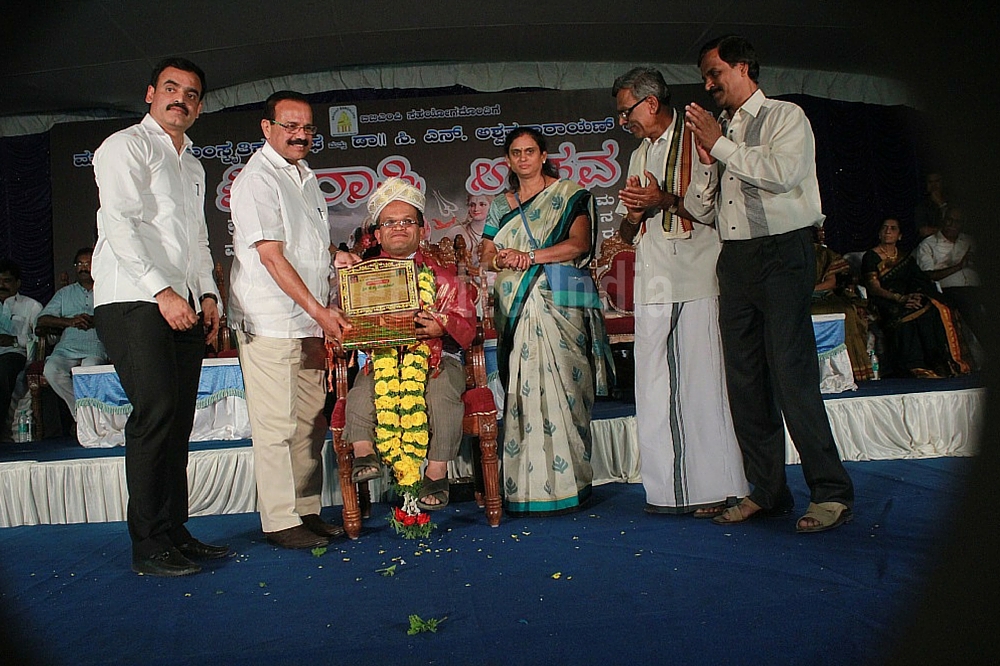 He also played a key role in getting the international affiliation for India from the International Wheelchair Basketball Federation (IWBF), Canada; International Para Equestrian Committee (IPEC), Switzerland; and International Dwarf Sports Federation (IDSF), UK.
Venkatesh was the youngest kid in his family with an elder brother and four sisters. His father was a government ayurveda doctor who played a huge role in developing Venkatesh's interest in sports. He used to coach him in chess when he was in high school, giving young Venkatesh a chance to participate in several interschool championships.
"My family has always supported me. Nobody in my family has reached such heights in sports, and they are very happy about my achievements. They keep searching on Google and show me the different places where my photos come up," he says.
Venkatesh completed his graduation from MES College of Arts, Science and Commerce, Bengaluru.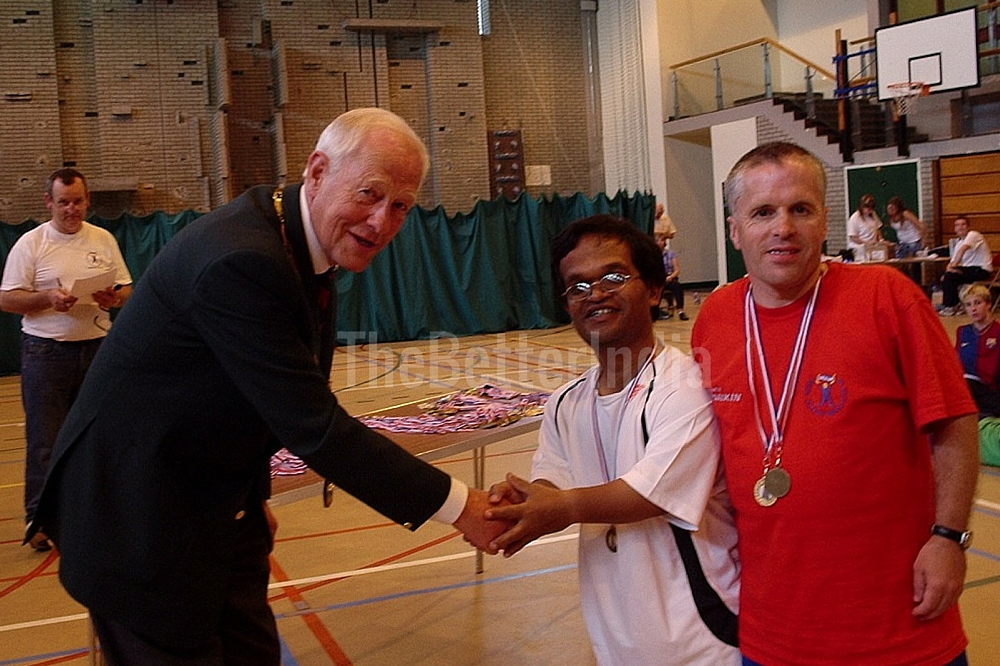 "Seeing other people who are living with more severe disabilities but are moving forward in life, I always think that when they can achieve so much, we can too. That is what I tell people. We should not be restricted by our disabilities but move ahead, contributing to the country's success as well," he concludes.
Like this story? Or have something to share? Write to us: contact@thebetterindia.com, or connect with us on Facebook and Twitter (@thebetterindia).