This film dares us to look at the ignorance revolving around AIDS.
At a time when doctors warn patients about the problem with diagnosing themselves by carelessly using Google, (AIDS+b)2 hits the nail on the head. A paranoid father with half-baked knowledge, and his own Google skills, turns young Morris into a bit of a hypochondriac. After having pani puri from an old vendor, who is continuously coughing, and hearing from his father that one contracts AIDS through the air, Morris is certain he suffers from the disease.
A miserable Morris spends the entire day in school worrying about his newly acquired disease and finally confides in his friend.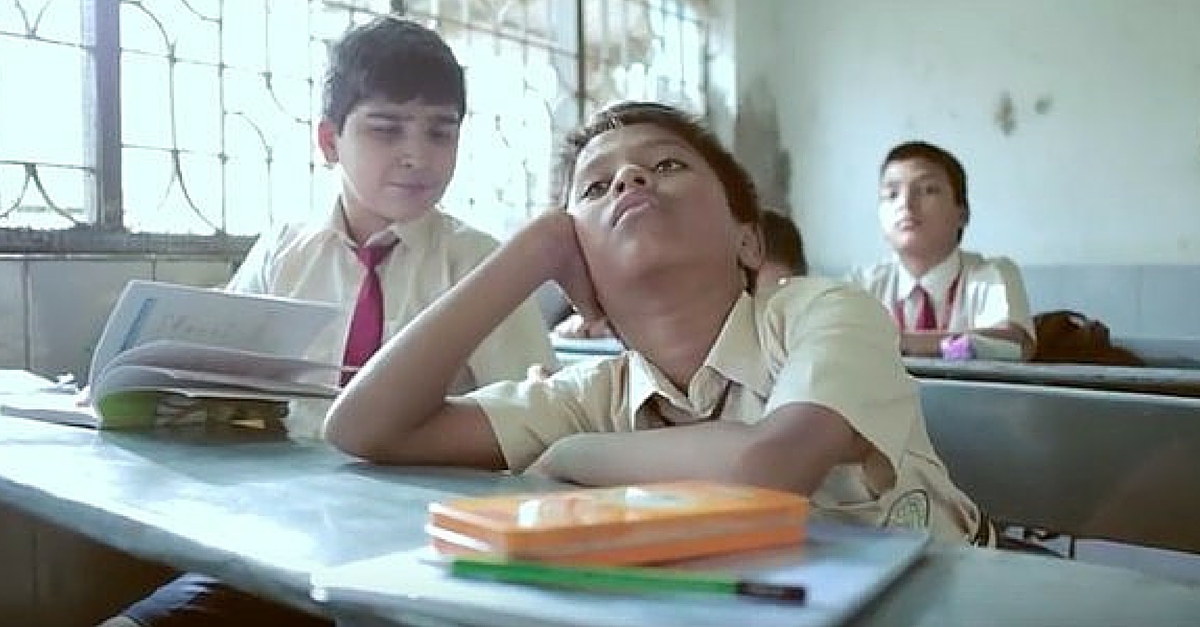 This is the first short film made by Percept Pictures. Directed by Venky A.V., this 13-minute film is quirky and fun. The intention is clearly to have a dialogue about AIDS and not treat it as a taboo. The movie also draws inspiration from Taare Zameen Par, like when the alphabets comes to life and zoom around Morris.
Take a look at the movie which revolves around Morris 'getting AIDS' and prepare to be thoroughly entertained.
Like this story? Or have something to share? Write to us: contact@thebetterindia.com, or connect with us on Facebook and Twitter (@thebetterindia).