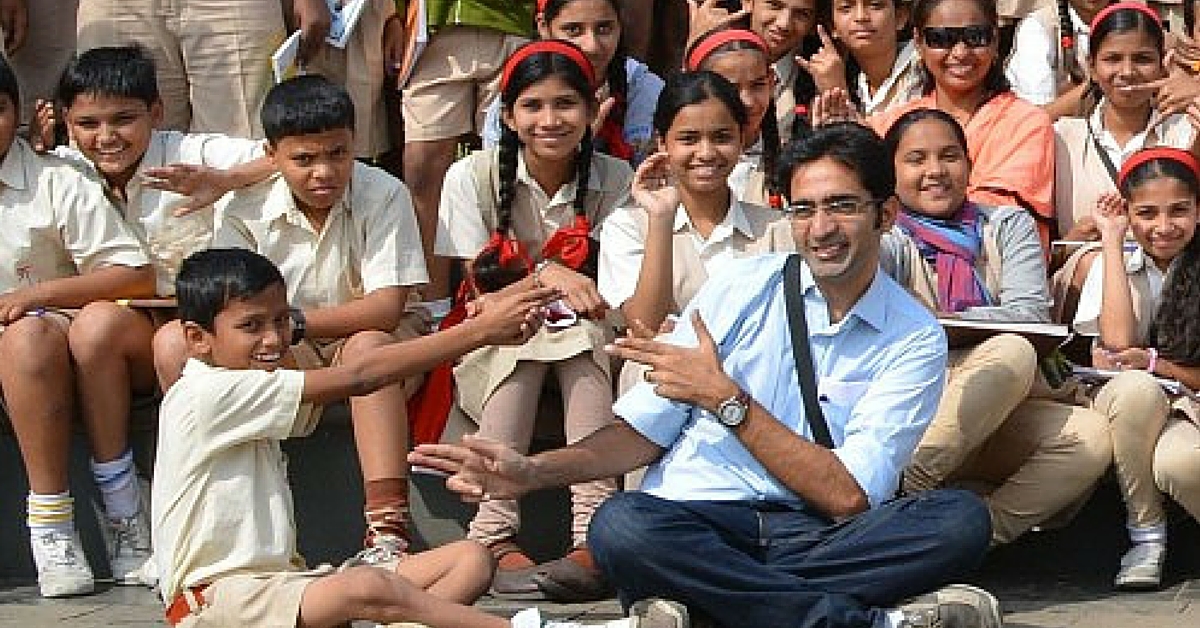 India is currently facing one of the worst educational crises in the world. Only 48% of 5th grade children can read a grade 2 text. About 32% of grade 2 children cannot recognize numbers and 50% of grade 5 children cannot do basic subtraction. Meet Soumya Jain, a Teach for India Fellow, who is helping address this crisis.
India is currently facing one of the worst educational crises in the world. As much as 30% of our population today is below the age of 14, with 12 million young adults joining the workforce every year. However, only 48% of 5th grade children can read a grade 2 text. About 32% of grade 2 children cannot recognize numbers and 50% of grade 5 children cannot do basic subtraction.
Under all the complex layers of failing education systems in the country lies a severe lack of leadership. As a nation, we need a movement of leaders to collectively address this issue from the grass root level up. We need to equip our youth with the experience in ground reality as well as the training and support to seek solutions and fuel the movement.
Meet Soumya Jain. Born and brought up in Pune, he studied engineering at NIT Nagpur, followed by a Master's at Penn State University.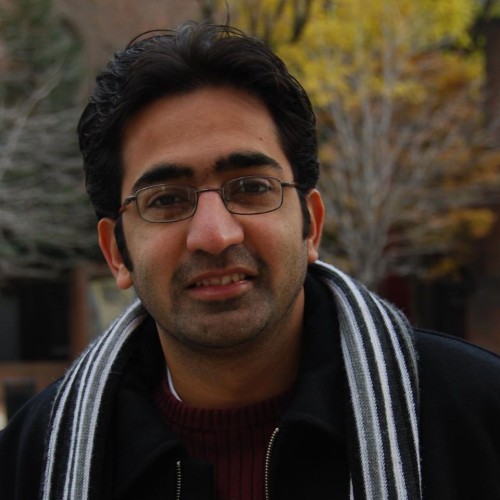 This path led him to work as a software engineer with a home automation company in the US for the next four years. At this point in his life, Soumya felt fairly well settled – both professionally and personally. He loved what he did and it rewarded him in equal measure as well.
"I just didn't feel like I was doing anything to serve our country," he remembers. "I saw educational inequity as the biggest barrier to our country's progress and to the development and economic mobility of our people and felt like being a part of the solution. This started as a small nagging thought in my mind, which, over a few months,kept bothering me until I finally decided to act on it and applied for the Teach For India Fellowship program. It was a huge risk to divert from my career path but the fact that it was a global organization affiliated to Teach For All and the immense progress they seemed to already have made in such a short period of time gave me faith," he adds.
Teach For India started as a revolutionary movement in 2007 – when Shaheen Mistri (Founder, Akanksha Foundation & CEO – Teach For India) realized that something on a much larger scale was required to eradicate educational inequity from our country. Today, it is a nationwide movement of the country's most promising minds who commit two years to teaching full-time in low-income and under-resourced schools with 1100 Fellows impacting over 38,000 children across 7 cities.
Armed with his commitment to making a difference, Soumya was accepted as a part of the 2013-15 Fellow cohort – unaware of the dramatic shift in his perspective that was soon to take place.
"I knew within a month of joining the Fellowship that this was it. My calling – the platform I needed to do something substantial with my knowledge and skills. But it wasn't an easy journey," he says.

With a corporate background, Soumya lacked the quality that was key to his work with Teach For India. Empathy.
"I lacked the ability to empathize with people. My approach was clinical with expectations above understanding. I remember coming in with the mindset of wanting to fix everything that the existing governmental school system was doing wrong and I soon realized that approach was getting me nowhere."
It took six months for him to develop empathy towards his school HM and teachers and begin to manage those relationships in a way that was constructive to his vision for his classroom. Along the way, the Fellowship experience also taught him people management skills and trained him to manage his time and priorities effectively in a way that benefited his students.
"Our city director – Sandeep Rai – really helped me bring this paradigm shift within myself and my program manager was always there with all the backend support I needed. But my kids were the most powerful driving force. I couldn't let them down," he says.
It was when his Fellowship approached completion in 2015 that Soumya was able to clearly visualize his long term path.
"I decided to remain in the education sector and continue my fight against inequity in education. Once that was settled, it was just a question of how best I could leverage my strengths towards that end. That's how iTeach was born."
iTeach was an initiative that came to life when Soumya and Prashant Mehrishi, another Teach For India 2013-15 Fellow, came together to create a wheel and spokes approach to solving the education crisis.
"We've experimented with the idea of running two secondary schools in a 'public private partnership' model with the government since municipal schools in Pune are only till grade 7 and most Teach For India kids have no school to go post that point. The second aspect to our brainchild became the iTeach Fellowship. This seeks to recruit motivated teachers straight from B.Ed colleges and put them in a rigorous 1 year in-service training program to bridge the gap between what they've learnt so far and what they need to be in order to be able to provide an excellent education for their children" he elaborates.
The idea certainly makes a lot of practical sense.  Teachers are a key lever in effecting student learning outcomes. At the same time, expecting them to deliver results with an overworked schedule within a rigorous environment with less than sufficient pay and virtually no support isn't practical – not to mention impossible. Flooding the educational system with more trained teachers should be the answer to the need for higher impact on the landscape.
Today, Soumya has a very clear set of future priorities for iTeach. Developing a strong school culture for both the teachers and the students, driving high levels of investment from all the stakeholders to the process, recruiting more teachers for the Fellowship and balancing the organization scale of growth in a way that effectively fulfils Pune's requirement for high quality teachers. As he talks about the next leg of his journey, he mentions his experience with Teach For India as a continuous guiding force.
"The Fellowship helped me with immersion in our education system. I came face to face with the different obstacles to learning that children from low-income communities face and strived to identify what I was most passionate about solving. Transforming a classroom is tough but the minute you taste success, your belief in being able to reach the vision of one day all children attaining an excellent education also becomes tangible. The 'Be The Change Project' after my first year also helped me to test my ideas and build connections to garner support for the same. But the biggest support is one I consistently receive from the Teach For India Alumni network!"
The problem of inequity in education is massive and complex and, as Soumya puts it, will take an entire generation of young Indians devoting themselves to this cause to make change happen.
His big dream is that of our country pulling itself out of poverty with every citizen being able to reach their full potential.
"I can clearly see a day, maybe 50 years from now, when all of us fighting this fight today are in a huge auditorium.  Our hair has turned grey and we might be walking with a slight limp or perhaps using a stick but there's a fire in our eyes.  There's a fire of fierce pride and deep satisfaction.  That is the day when we will have accomplished our mission – when we will have achieved our vision of every single child in India, irrespective of their social or financial background, receiving an excellent education" he says with a smile that belies his passion for the idea.
Over the past couple of years, organizations like Teach For India have expanded to impact an increasing number of children. But it'll take a movement of citizens to redefine the education system in our country. Imagine a million astronauts or a million scientists. Imagine a million changemakers driving India forward. Imagine a day when we have succeeded in empowering every human being with choice and opportunity. Because that's what every child deserves. That's what India deserves.
Applications to the 2016-18 Teach For India Fellowship program are still open. Apply now at http://apply.teachforindia.org/user/register.
Like this story? Or have something to share? Write to us: contact@thebetterindia.com, or connect with us on Facebook and Twitter (@thebetterindia).
About the author: Alankrita Khera is Manager, Communications, at Teach For India
We bring stories straight from the heart of India, to inspire millions and create a wave of impact. Our positive movement is growing bigger everyday, and we would love for you to join it.
Please contribute whatever you can, every little penny helps our team in bringing you more stories that support dreams and spread hope.