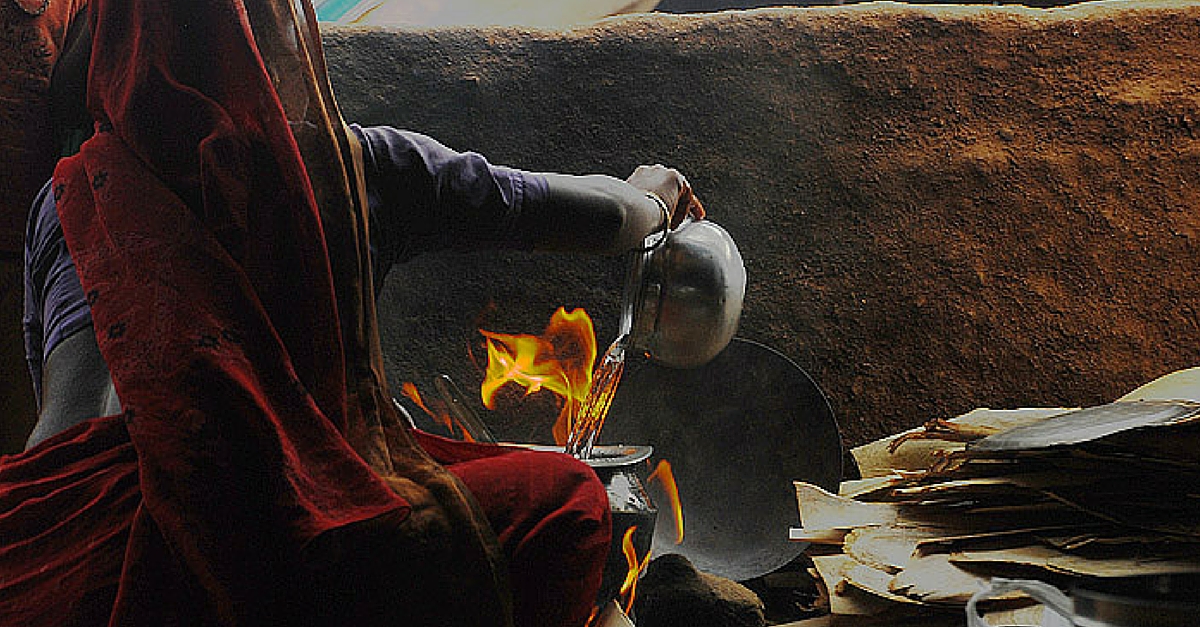 Orange, white and green don't just represent the Indian national flag. These colours also signify quality nutrition and good health.
Orange, white and green don't just represent the Indian national flag. These colours also signify quality nutrition and good health.
Mention the word 'tiranga' or tricolour to Sheela Devi, a resident of Kasudih village in Jharkhand's Deoghar district, and her face lights up with a smile.
To her the these colours don't just represent the Indian national flag – they are also the ones that signify quality nutrition and good health.
Sheela has taken to including all the three colours of the flag – orange, white, and green – in her family's daily diet.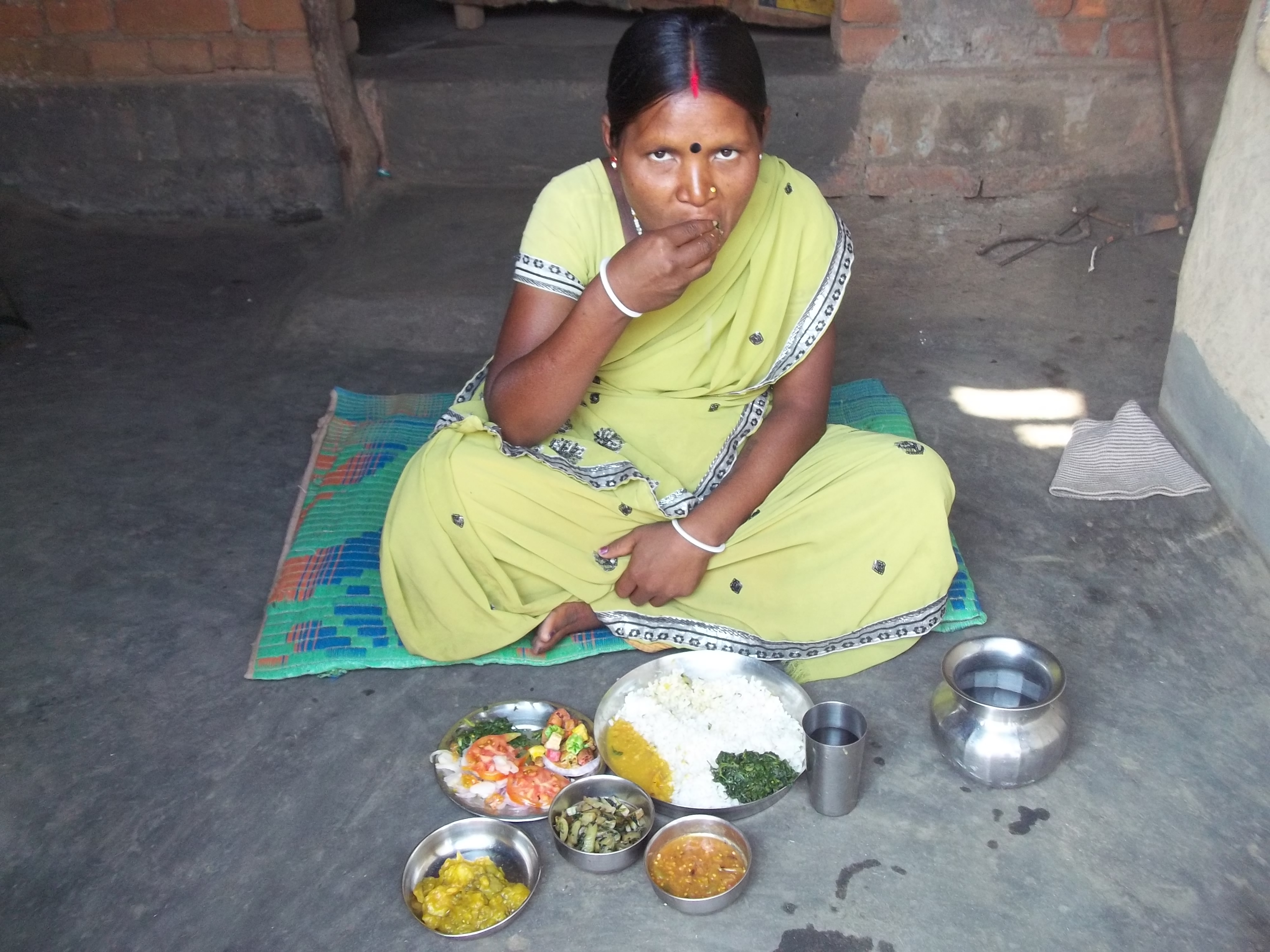 The orange comes from the lentils, the green from leafy vegetables, and white from rice and milk. There was a time when she, along with other women in the region, used to serve up unbalanced, carbohydrate-rich meals of rice, potatoes and, occasionally, lentils.
But ever since the 'tiranga bhojan', or tricolour meal approach, initiated by a local NGO  has laid emphasis on the quality and not just the quantity of food eaten, afflictions like severe malnutrition and anaemia in the district have been curtailed considerably.
In 2013, when several incidents of infant deaths were reported from Deoghar district and attributed to chronic, neonatal and pregnancy-related complications, they brought into sharp focus the problem of malnutrition that the region was facing.
This was when the Centre for World Solidarity (CWS), which is involved in activities to combat under-nutrition in the area, decided to do the hunger mapping exercise here, randomly picking 50 villages in Devipur block for the survey. The findings that emerged certainly proved to be an eye-opener.
Of the total population surveyed, 14.6% reported to be chronically ill, 20.5% was malnourished and 64.9% had some kind of disease.
Analysis of the dietary intake provided further clarity. While 90% of households mainly ate starchy foods, protein consumption was found to be low in 60% of the population. Other nutrients like iron, potassium and calcium were rarely present in the average meal. Ironically, although vegetable production was good in the area, most of produce was sent off to the markets to be sold.
Rajesh Jha of the CWS, points out, "The reality was that people were not aware of the need to have an adequate and balanced diet. When we conducted a study on nutrition security in rural Jharkhand, what came to our notice was that people just liked to eat rice and potato."
Talking about the food she usually cooks, Sangita Devi, 30, a mother of four growing children in Daranga Panchayat, only confirms Jha's observations.
She says, "Like any other tribal household, we have boiled rice and potatoes three times a day. That's our staple meal. In fact, my children relish potato curry. We do grow vegetables at home and in the nearby fields, but they are seen as stock to be sold off."
The hunger mapping clearly pointed to the fact that even though their diet gave the locals high levels of energy to work tirelessly in the fields, it was also one of the reasons behind the moderate to severe malnutrition and anaemia prevalent among the children and women. The survey disclosed that 9% women were severely malnourished, while 40% pregnant women showed signs of severe anaemia, with pale lower eyelids and nails.
Additionally, more than 15% of them complained of oedema or swelling. Besides irregular eating patterns, there were other factors that contributed to the dismal health scenario. Bad sanitation practices meant women, especially, developed worm infestations, which, in turn, meant low appetite and lethargy.
Additionally, only 55.3% of pregnant women were registered with the government's Integrated Child Development Scheme (ICDS). Most of them were availing of the free or subsidised support services, only once, during their entire pregnancy.
Armed with this information, Jha and his team realised that by simply motivating women to add variety to their daily meals, they could improve the health of the community. To ensure this positive behavioural change, they introduced the tricolour meal approach in 50 villages in the block.
When activists and nutritionists of the CWS first came to Parmila Hembram, a resident of Siri village in Deoghar, to talk to her about including all the three colours of the national flag in the family meals, she was confused. What was the need to alter their age-old food habits? And what had these colours got to do with their health? That's when she was told that her son, Pramod, would end up weak and ill, just like many of the neighbourhood children, if she did not keep a check on what he was eating. That information had her hooked.
"They told me that besides rice and potato, we need vegetables and milk to develop immunity and make the bones strong," she says.
 Today, Pramila, who is a mother of two, is conscious of what she eats and makes it a point to incorporate food rich in iron and calcium in every meal.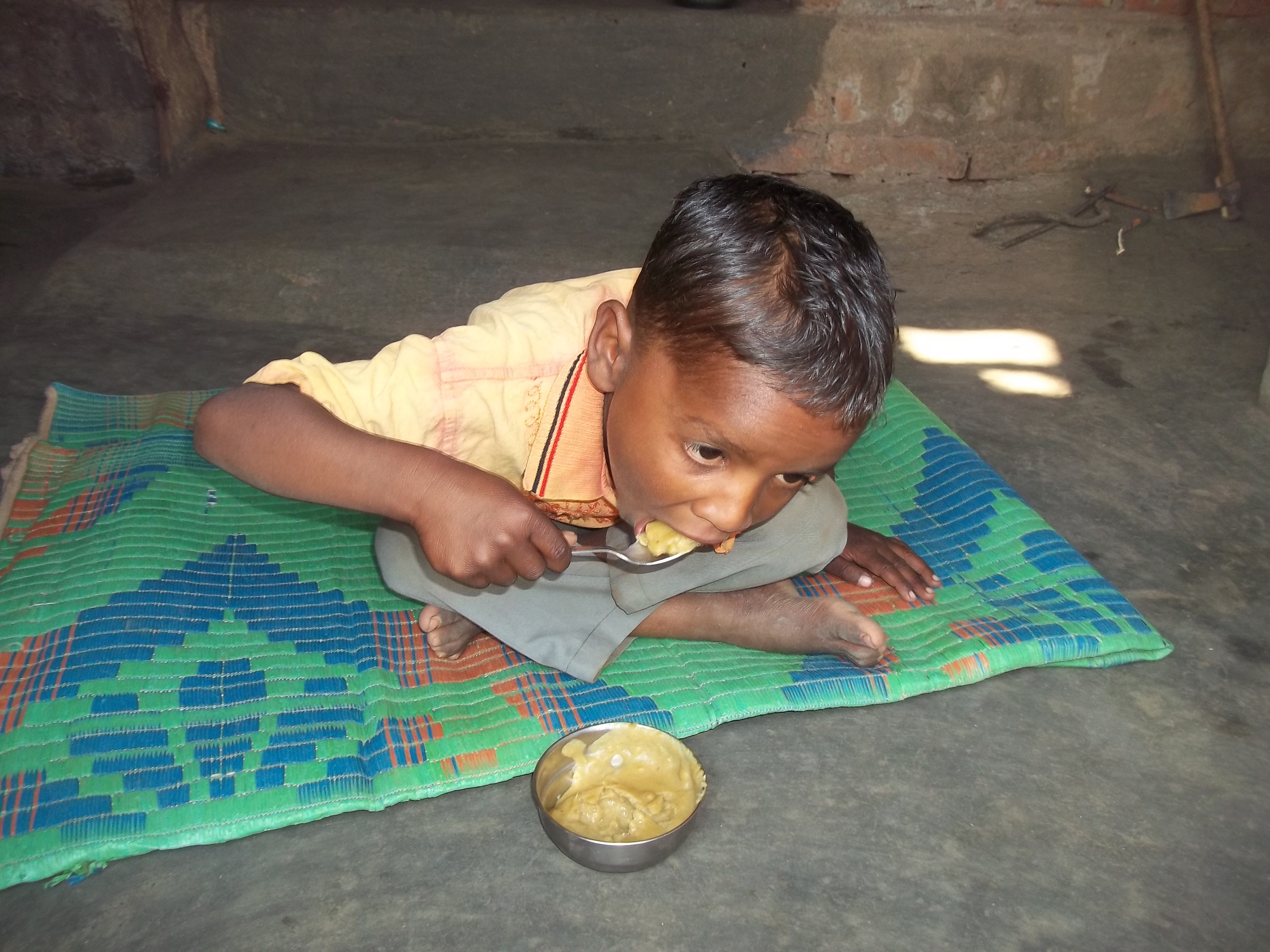 Money is a constraint of course, because her husband, Nirmal Majhi, a daily wage labourer, only periodically manages to find employment at the government work sites. But that has not stopped her from being innovative and resourceful.
She elaborates, "I know I need to eat 'tiranga bhojan' in order to be a healthy mother. I ensure that the tricolour content is present in all our meals. I have seen the difference it has made to my son. He has definitely grown taller. His skin is clearer and his hair is black and thick."
For a steady supply of greens and other vegetables in her kitchen, Pramila has created a small food garden. The leafy pumpkin and gourd creepers hang temptingly from her rooftop. And whatever is surplus, she sells in the weekly village market to make some quick money.
According to the CWS team's observations, none of the elements of the 'tiranga bhojan' are difficult to source or cultivate locally. Produce such as jackfruit, fenugreek, spinach, 'bathua' (wild spinach), red spinach, and a variety of beans, grow easily within a span of two months and provide the much-needed iron.
Yet, it wasn't easy to get the women to make the switch. There were even cultural practices to contend with. In some pockets, tribal customs banned the intake of certain nutrition-rich foods like soyabean and mushrooms.
What did help, however, was the intervention of local health volunteers like Sweta Devi, 26, who, incidentally, is a graduate in Rural Development.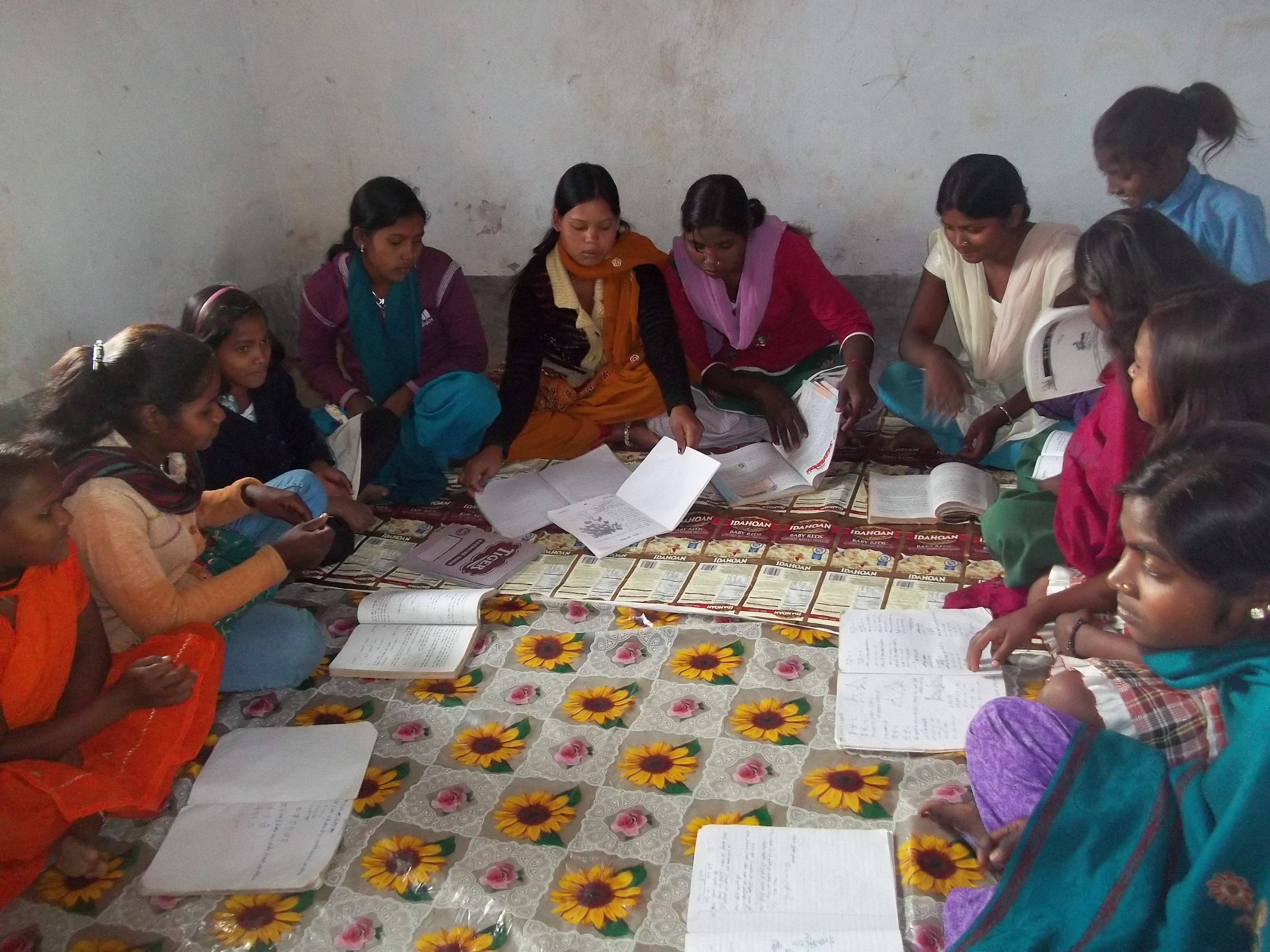 "I know how difficult it sometimes can be to put food on the table in these parts. During the monsoon season, in particular, villages here become inaccessible and we have seen severe food scarcity in many households. So we try to tell everyone to utilise what is locally available and is good for health," she says.
She finds that with the 'tiranga bhojan' approach – where people are instructed not only to eat the right kinds of food but to cultivate their own small garden patches – things have become better. "Women know it's prudent to forage or grow tricolour foods than look for a competent doctor later on," she adds.
In Kasudih village these days, Sheela Devi is religiously practicing 'circle garden farming' to cook up a 'tiranga bhojan'.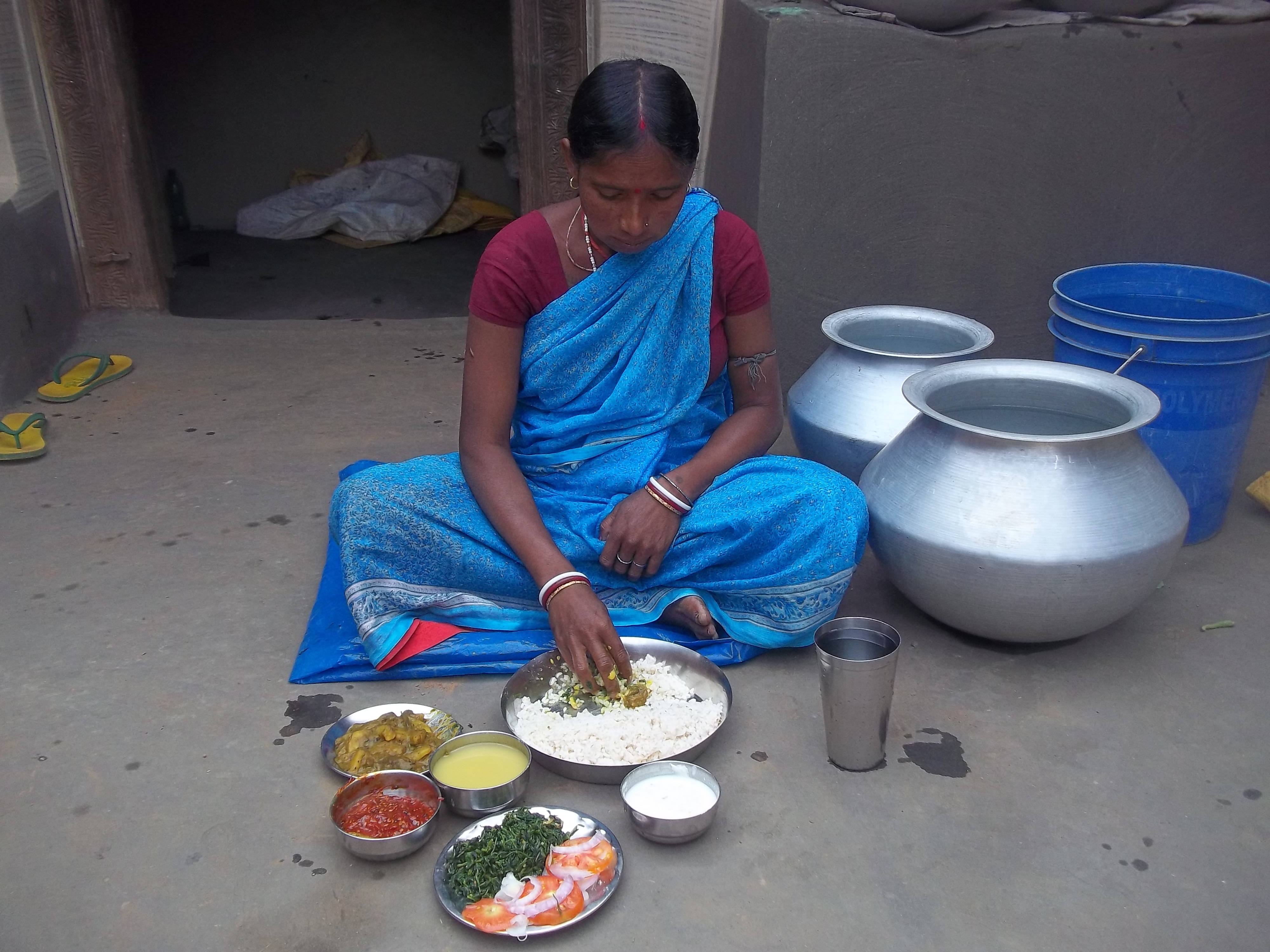 "Unlike in Siri village where irrigation is not a problem, in Kasudih, water is scarce. So I recycle the waste water from household chores and irrigate my garden, where I grow local varieties of vegetable. Not only are we eating better, but our income has increased too," she says.
Featured image source: Flickr/pee vee
Like this story? Or have something to share? Write to us: contact@thebetterindia.com, or connect with us on Facebook and Twitter (@thebetterindia).
We bring stories straight from the heart of India, to inspire millions and create a wave of impact. Our positive movement is growing bigger everyday, and we would love for you to join it.
Please contribute whatever you can, every little penny helps our team in bringing you more stories that support dreams and spread hope.
Tell Us More