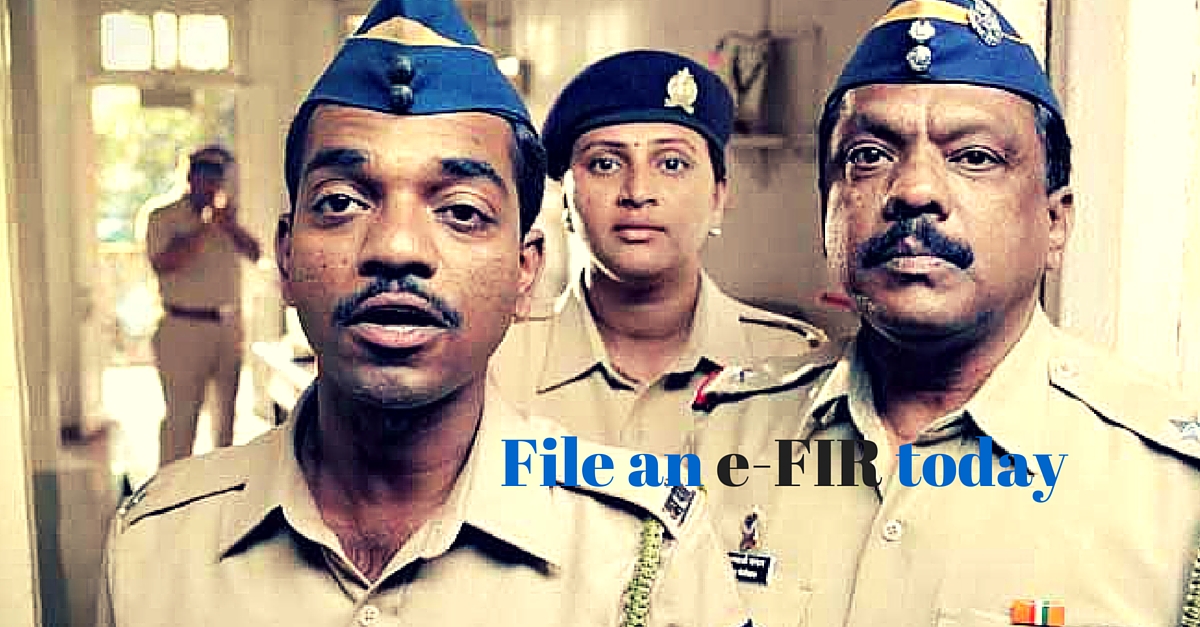 People feel that filing an FIR is a tedious process. But it's a lot easier now.
Most people dread going to the police station when a crime takes place. There is usually a feeling that registering a complaint is a tedious process or the police will not be cooperative. But, that shouldn't stop anybody from taking action against a crime.
When you approach the police station, you are required to file an First Information Report (FIR) or a complaint. This document record's the complainant's perspective on the crime committed.
FIRs can be lodged by the person against whom the offence is committed, by the person who knows that the offence has been committed, or by the person who has seen the commissioning of an offence.
A complaint is an allegation made orally or in writing that some person (whether known or unknown) has committed an offence. A complaint is addressed to a Magistrate.
The procedure for filing an FIR is mentioned under Section 154 of Criminal Procedure Code, 1973. Usually one needs to visit the police station to file a complaint or an FIR.
An e-FIR can be filed only for cognisable offences like murder, rape, dowry death, kidnap, etc. In these cases the police can make the arrest without the court order.
In non-cognisable offences, like assault, cheating, stalking etc., only a complaint can be filed online. It can be later escalated into an FIR by the police after seeking permission from the Magistrate. Some states allow for online submission of FIR/complaint.
1. Tamil Nadu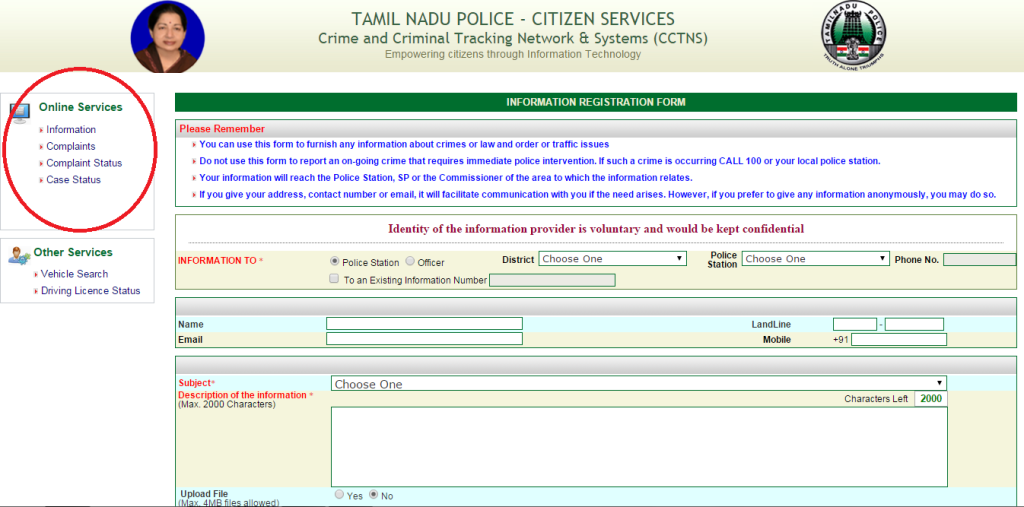 The Tamil Nadu government has provisions for filing online complaints, checking the status, etc. The government also has a missing person search option. To file an online complaint/FIR, choose the complaint from the online services box and then proceed. Visit the website for more details.
2. Himachal Pradesh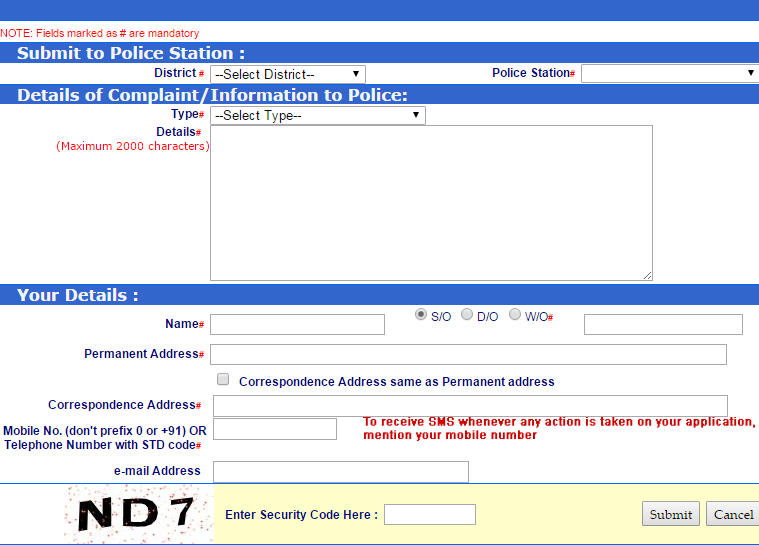 The Himachal Pradesh government 's online form needs you to describe your problem in detail. All complaints must be restricted to 2000 words. In Himachal Pradesh, the police have been directed by the High Court to make all FIRs public in 24 hours. Visit the website for more details.
3. Jharkand

The Jharkand government requires your Aadhaar number to proceed with the complaint/FIR. This provision is being operated under pilot basis in four districts. Visit the website for more details.
4. Maharashtra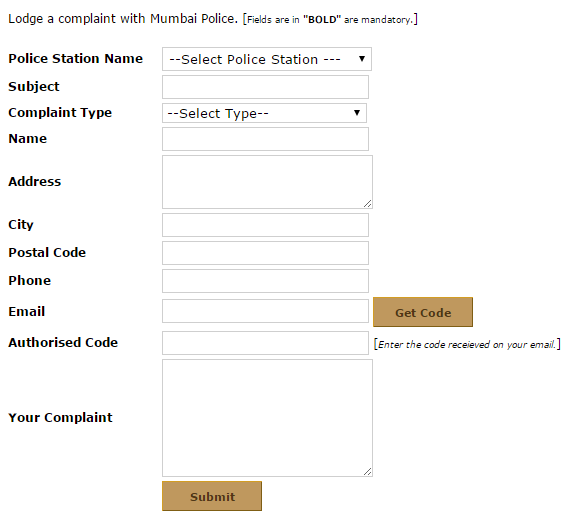 In Maharashtra, the online complaint can be filed only in Mumbai. There are plans to expand it to other cities as well. Visit the website for more details.
5. Delhi

You must go to services and choose from the specific services that are offered in the drop box. Apart from having a website, the Delhi Police also has apps on Google Playstore to file specific complaints like a lost report, theft FIR, etc. More details are available on the website.
6. Madhya Pradesh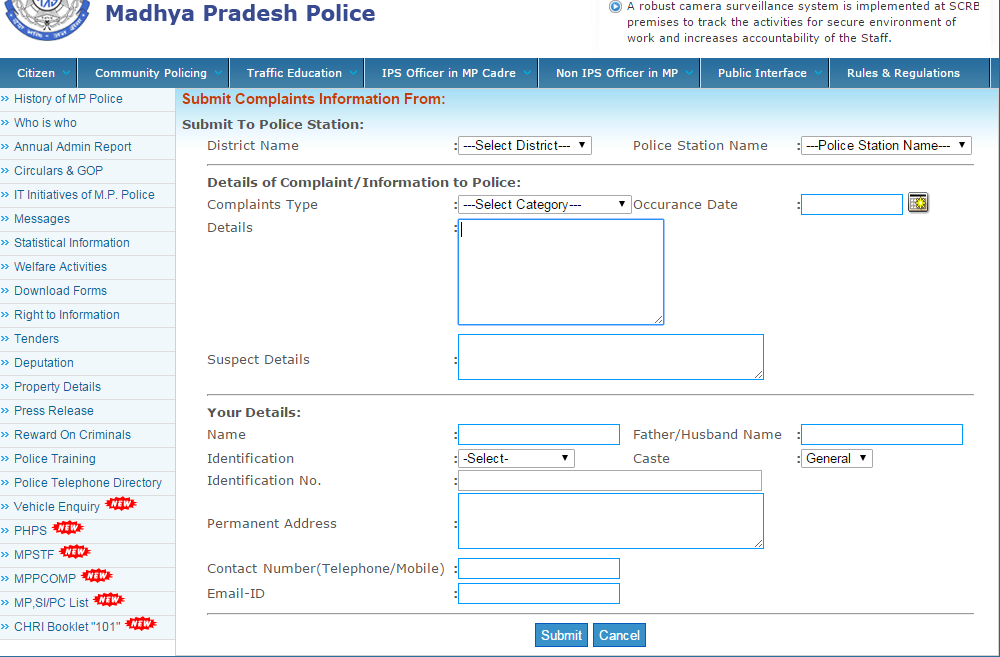 Users can submit their complaints online to the Madhya Pradesh Police. Users have to provide details about the district and police station, type of complaint, suspect's information etc. Personal details are also required. Visit the website for more details.
7. Haryana

In Haryana, users need to enter the details of the suspect as well, while filling up the complaint form. For more details, visit the website.
The other state where you can file an online FIR is Odisha.
Online complaints/FIRs can also be filed in most cities in India. In Bengaluru, people can file their complaints under specific sections. Meanwhile, in Patna the online FIR process is easy and has caught on. In Kolkata, the police give an option to report a crime online. Hyderabad doesn't have an online FIR facility as yet.
Featured image source: india.com
Like this story? Or have something to share? Write to us: contact@thebetterindia.com, or connect with us on Facebook and Twitter (@thebetterindia).