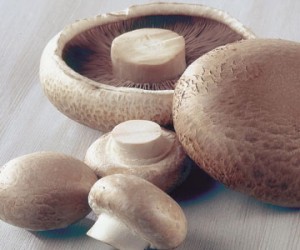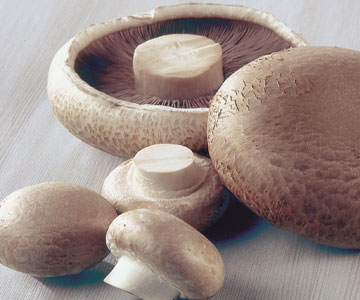 All Ritamoni Dueri of Jalukbari village near Sonapur in Assam knew about mushrooms was that people have sometimes died after consuming them. She had no idea that they could be cultivated or that they could supplement her family's meager income and enable them to live their lives better. Two years after the concept was introduced to her and other families near her village by Mushroom Development Foundation (MDF) based in Guwahati, almost 1000 families in 50 villages in and around Sonapur are happily growing mushrooms and reaping its benefits. Samudra Gupta Kashyap tells more about this profitable initiative in the Indian Express:
Within Sonapur, the MDF has also taken up an interesting campaign to attract more villagers towards mushroom cultivation. The Sonapur Anchalik Kathfula Krishi Samiti has put up a board with comics and cartoons illustrating their messages in Sonapur's weekly haat held every Saturday. "Three of our local boys were sent to Don Bosco Institute in Guwahati for a four-day workshop on cartoons and illustrations, and they are carrying out this campaign on our behalf," said Prasanna Daimari, director of the Samiti. And to drive home the message further, the Samiti has now planned to provide half a kg of mushrooms free to the stall at the haat where villagers have their meals. 
Not only did MDF have its task cut out for encouraging cultivation of mushrooms in Sonapur, since most of the population was not aware of this crop, but it also had to work hard to cultivate a market in the area.
MDF, meanwhile, has built up its own mechanism to provide the vital marketing linkage to the Sonapur growers to sell their produce. "Since Guwahati is a huge market, most of the mushrooms produced in Sonapur are sold in the city," said Pranjal Baruah, an Ashoka Fellow, who is also the general secretary of the Mushroom Development Foundation. "We have set a modest target of production of five kilos of mushrooms for each family. Even if we are able to increase the monthly income by even Rs 3,000 for each of the 200 families who have taken to commercial growing of mushrooms, it will be a big achievement," added Baruah. 

The MDF is also popularising mushrooms among people who have never tasted it. "We are using our personal contacts to introduce mushrooms in wedding receptions and other parties. One out of ten such parties have already begun to serve its dishes," he said.
With its proximity to Guwahati, Sonapur has immense potential to grow into a hub for supplying skilled labour to the city. This is another project being undertaken by MDF with various other entities like Sonapur College to bring about development of the area.
The MDF is also looking at taking up a few more schemes for skill development of the local population. "Sonapur can provide a large number of plumbers, mechanics, masons, carpenters and electricians to the city. We are looking for partners to provide such skills to the village youth," said Pranjal Baruah. 
Looks like good work is mushrooming everywhere!
For the complete article, click here.
Act Now For The Better India.
Image Courtesy: www.worldcommunitycookbook.org