As most of us know, Education is one of the possible remedies the doctors have recommended for India to reap it's demographic dividend in the coming decades. But the truth
As most of us know, Education is one of the possible remedies the doctors have recommended for India to reap it's demographic dividend in the coming decades. But the truth is higher education has increasingly become unaffordable for the middle class India let alone the BHARAT that's lives on less than $1 per day.
But there are a few organizations that are trying to bridge that gap by helping the students from underprivileged backgrounds overcome seemingly insurmountable odds and get a college education. Help A Child – A project of Somaiya Vidyavihar Trust, is one such non profit working in the districts of Bagalkot, Belgaum, Satara, Ahmednagar, Mumbai and Pune.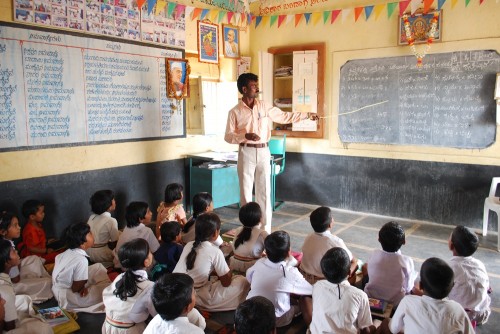 Here's an e-interview with Andrea Mcleod-Karim, Manager Donor Relations and Resource Mobilization at Help A Child.
Q1 : Initially what were the hurdles faced by Help A Child ? 
Help A Child to Study was initially founded as a CSR Project of Godavari Biorefineries Ltd to support bright students from underprivileged backgrounds to complete their higher education. As demand grew and Help a Child to Study's founder Mr Samir Somaiya realized the scale of intervention needed, Help a Child needed to be incorporated into a formal charitable structure so that we could also accept outside donations and reach a greater number of students.
As the number of students and locations where we operate increased, we had to ensure that there were proper structures in place to follow up on the students' progress and give adequate feedback to the donors on their sponsored students.
Q2: How do you ensure the progress of the child ?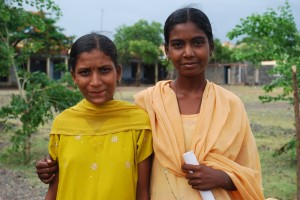 We conduct interviews at each of the locations we work at once a year, between the end of one academic year and the beginning of the next. Students also receive a house visit to verify their circumstances. When the first scholarship ceremony is held, students are informed of their responsibilities under the project: that they must send their academic progress reports, a thank you letter for their donor and a receipt acknowledging the cheque they have received. The students' sponsorship amounts are broken into two parts, and they receive the second after they have returned their first academic progress reports. If a student does not return their progress reports then they are reminded by phone and letter, they must return their progress to keep receiving their scholarship.
Q3 : What has been the social impact of the project? Any personal anecdote that has stayed with you?
There are so many stories I would like to share that it's difficult to pick just a few! We have had 31 students graduate from Engineering so far (with many more still in progress!), of those there are many who are from single parents families, who would have had to drop out of their education if they had not received support. Instead, they are able to complete their education and excel, many receive campus placements in companies such as TCS, Mahindra Tech and L&T. These students now earn in one month what their families used to earn in one year. After graduation they then support younger siblings or cousins for their studies, paying forward the opportunity they received. Around ten of our students are now donating back to us, sponsoring a student of their own.
One of the greatest impacts I've seen as part of the project is that parents are also realizing that it is beneficial to educate their children rather than pulling them out of school to work. There are also changes in attitudes towards daughters. One of my favourite stories is when we went to visit our student Rubina's family to take some photos and interview them for their donor.
Rubina is sponsored for Diploma of Education, her family is extremely poor, her father and mother work as weavers on a daily wage basis, neither of them has been to school. The family has 10 children, 7 girls and 3 boys. While interviewing them I asked how they felt about their daughter studying. Rubina's mother's answer was simple. Their daughter would have a better life than them, as an educated person she would not need to work in the fields or have a life of uncertainty, she would also find a good husband. Her mother then proudly told me that a labourer had already asked to marry her daughter but she'd refused because Rubina as an educated girl can now do much better!
Many of our girls who are now earning receive greater freedom from their families about when and who they wish to marry whereas previously there would've been little choice.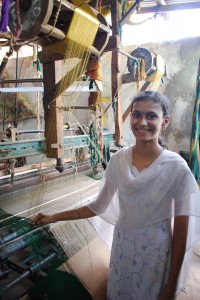 Q4 : What are the future plans of Help a Child ? And problems being faced by the organization in executing them ?
Help A Child to Study is hoping to expand both its student sponsorship numbers as well as the locations that it operates in. Every child should have the opportunity to achieve their dreams and complete their education. A bright student should not be condemned to drop out of the educational system simply because they do not have the financial resources to pay their fees.
In order to do this we need to increase our sources of funding, as well as building a corpus to ensure that we have a certain amount of guaranteed funding for our students every year. Expansion is a challenge for every organization because you then need to re-evaluate funding, organizational structures and staffing. We will proceed slowly so that we can ensure we expand our programme gradually without over-stretching our resources. We hope that one day we can reach every student who needs our support.
You can also play your part in transforming India. Sponsor a student with Help A Child!
We bring stories straight from the heart of India, to inspire millions and create a wave of impact. Our positive movement is growing bigger everyday, and we would love for you to join it.
Please contribute whatever you can, every little penny helps our team in bringing you more stories that support dreams and spread hope.