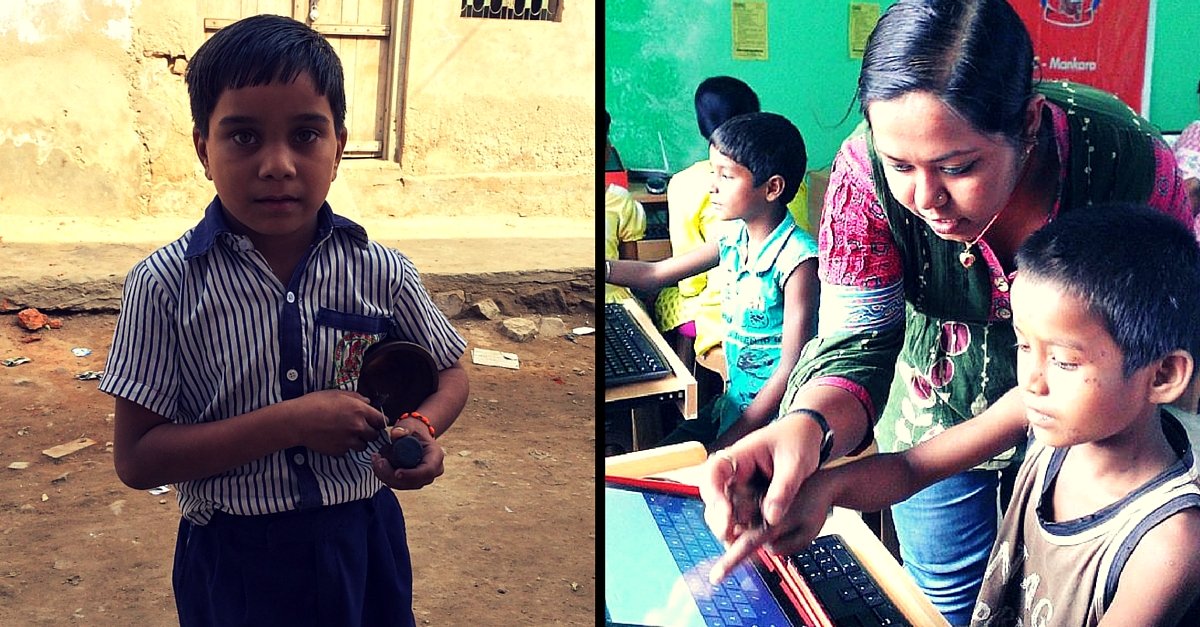 Aman, a boy from Mungaska in Rajasthan, has discovered a whole new world out there. All thanks to Community Information Resource Centres.
Udita Chaturvedi witnessed a positive change in Rajasthan's villages. Parents and children are embracing computer literacy. Read about her experiences.
Last month, I was in Alwar district of Rajasthan (Alwar is about 160 km from Delhi), accompanying two foreign nationals who're shooting for a film in India. They are documenting how lives are changing in this country due to digital literacy.
While the filmmakers were busy shooting in a Community Information Resource Centre (CIRC), established by Digital Empowerment Foundation (DEF) to promote digital literacy and social awareness, I was sitting among some mothers and their children, discussing their lives and understanding the difficulties they face.
It was during this conversation that I learnt that most of the mothers in Mungaska, a slum-like locality in Alwar, are either illiterate or school dropouts. While they chose not to study or were forced to drop out of school, they all wanted proper education for their children.
Meena is the mother of an extremely talented eight-year-old boy. The boy, Aman, is born into a family of professional bhapang players and is, in fact, the youngest bhapang player himself — he started learning at the age of three!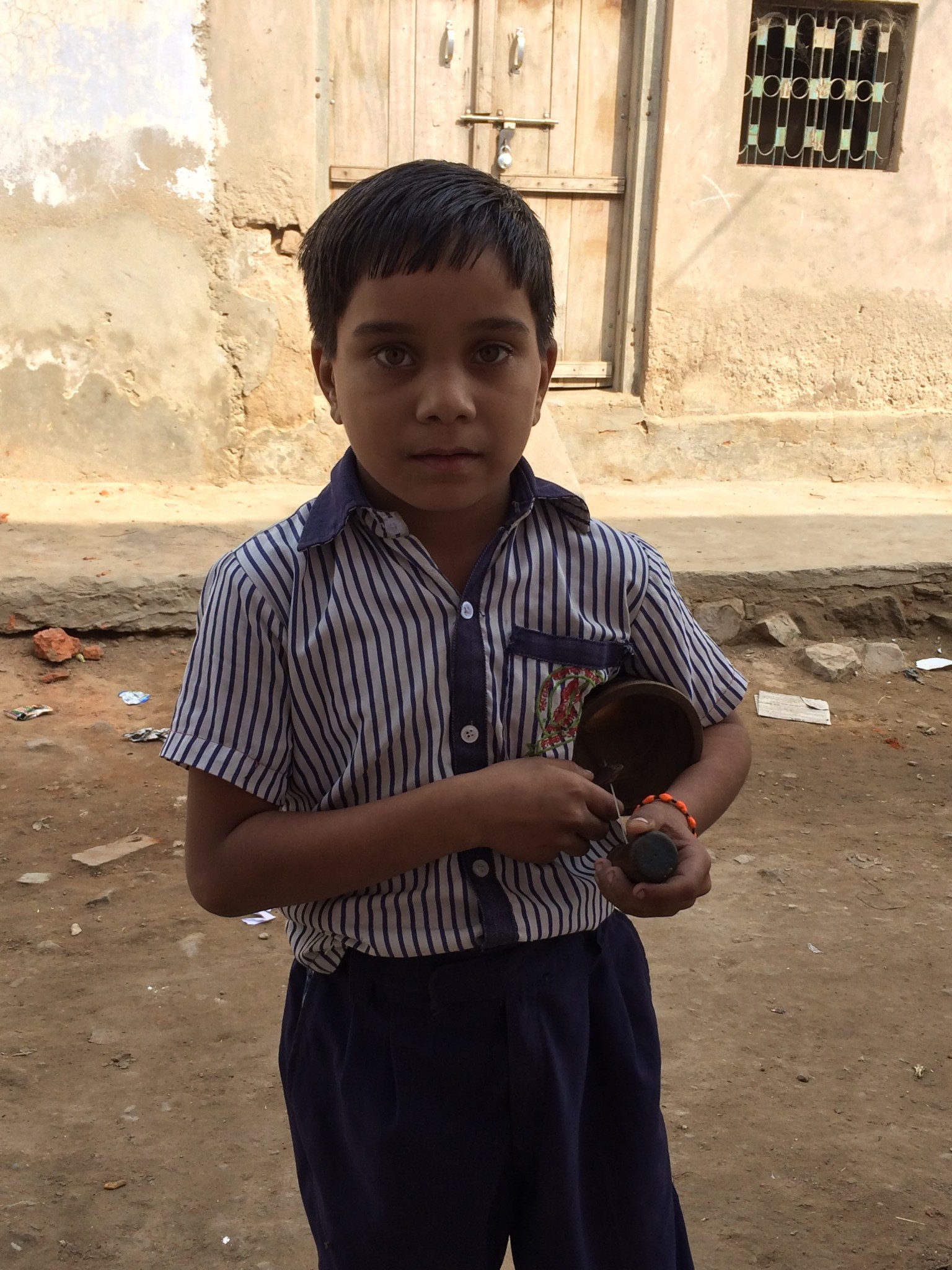 Aman, his elder brother, and sister are the first school-going generation of the family. While several efforts are being made by the family to ensure that bhapang doesn't prove to be a dying art, it is not the reason the younger generation is attending school. The reason is that Meena believes, "Education can make or break a person, but mostly make."
Aman's mother only studied till class 5, because, back then, there was no school in Mungaska for students who wanted to study beyond class 5. "Education is important for everything today. Whether you want to use a computer or get a government job, school education has become a must," says Meena.
But what made her realise this?
"I have seen smart children grow up, playing in the lanes of our colony. There's nothing wrong in playing. In fact, I encourage Aman to play after school. But I've seen those smart children grow into useless 20-year-olds as well. They still play cricket in the lanes all day long and live off their father's income. What will they do when their father is no more? How will they feed their wife or children?" she questions.
Meena is very sure she wants Aman to study, and not just till class 12. She wants him to go to college. At the same time, she doesn't want Aman to give up on his musical talents. In fact, she believes Aman will be able to take their family's music to a wider audience around the globe, if he's well educated and digitally literate.
"He can do so much with the Internet," she says.
Rimpy, a young mother of three children — two girls and a boy, has similar views. Rimpy never went to school because she "wasn't interested in studying". However, when her children give her the same excuse in the morning, they're scolded and pushed out of the house.
"Education makes people independent. It helps them get a job, or even fight society. I know my life could have been very different had I been to school. If nothing else, I could have at least brought in some extra income into the house. Maybe my family would even listen to my opinions more," she says.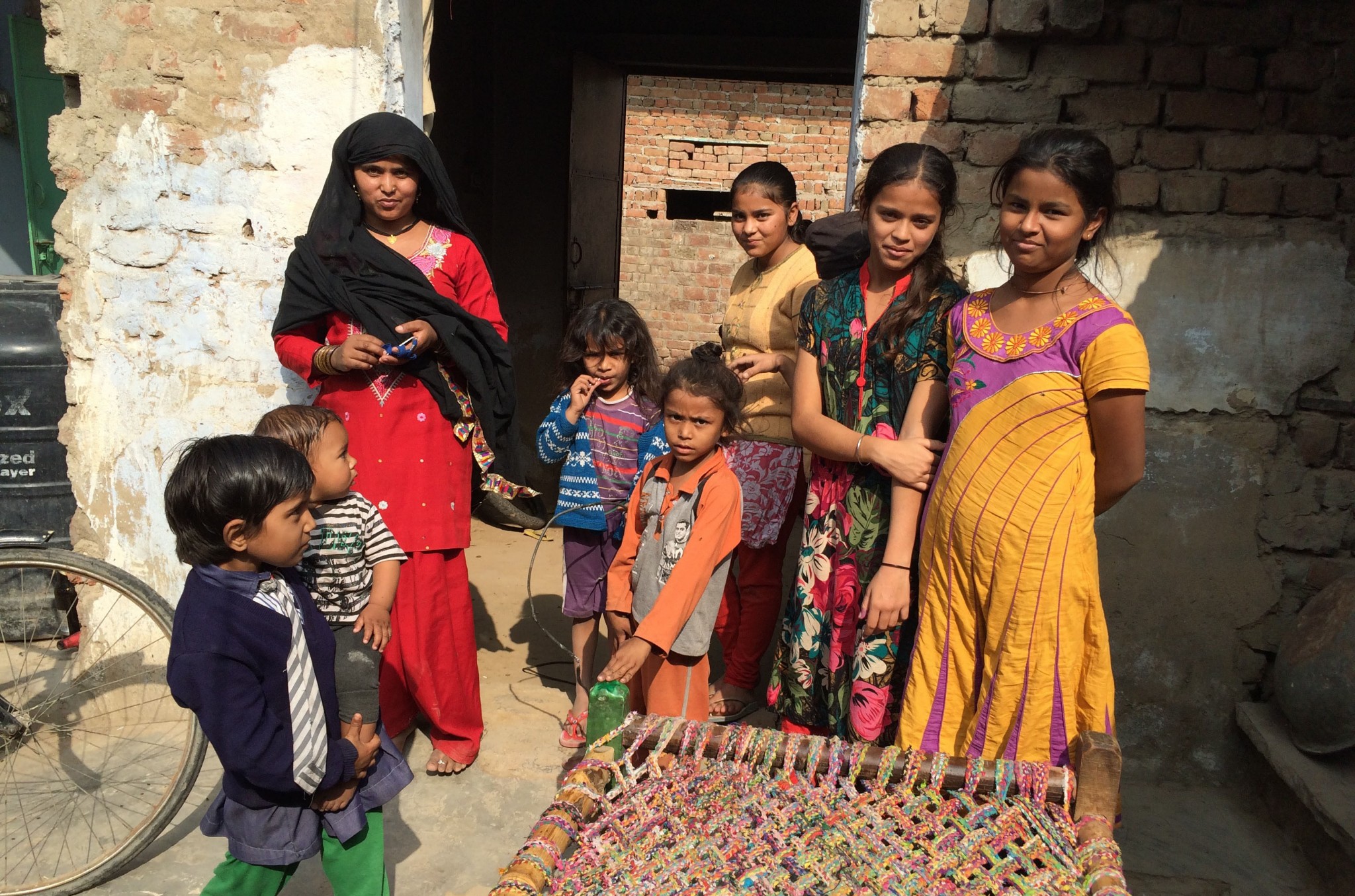 Rimpy is a housewife. One of her friends studied till class 12 and got married. However, a year later her husband died and she returned to her parents' house in Mungaska. Here, she enrolled at a CIRC, established by DEF, and took computer lessons. Rimpy wishes she had been to school too, because learning computers at the age of 30, with no education at all, was far more difficult than she had imagined. While her widow friend aced, she lagged behind. Now, Rimpy doesn't want her children to face a similar fate.
"School education is as important as computer training. In fact, all schools should also teach children how to use computers," she says.
There are many others like Meena and Rimpy who understand the value of education — both traditional and digital — because they themselves have been deprived of it for some reason or the other.
In today's time, where knowledge of computers has become crucial, English has become an aspirational language and a degree has become mandatory for jobs. It is silly to not go to school or learn computers, believes Rafia, the mother of a nine-year-old girl. "Even Modi (Indian Prime Minister Narendra Modi) wants the youngsters to learn computers today," she adds.
However, I would be lying if I say that every child in Mungaska understands the importance of education. While a lot of them enjoy going to school or learning computers in a group at the CIRC, there are some who only attend school because they're forced by their parents or only because they get to play games or use Google Search after an hour of practicing on Microsoft Office.
Google Search, in fact, seemed like the second favourite — after Facebook, of course — feature of the Internet for most children.
Aman uses Google Search to travel, though his travel has been restricted to Alwar and Delhi so far. He says, "The day before, I searched for Qutub Minar on Google after I read about it in my school textbook. Do you know how tall it is? It's 240 feet tall." He was right, I cross-checked on the Internet.
The story was no different in Chandauli village where Sahil was coincidentally looking up the Taj Mahal, when I entered the CIRC there.
When I asked him what he was doing, he replied, "People from America come to India to see the Taj Mahal, so I wanted to see it too. But I can't travel to Agra, it's very far. So I am looking it up on Google."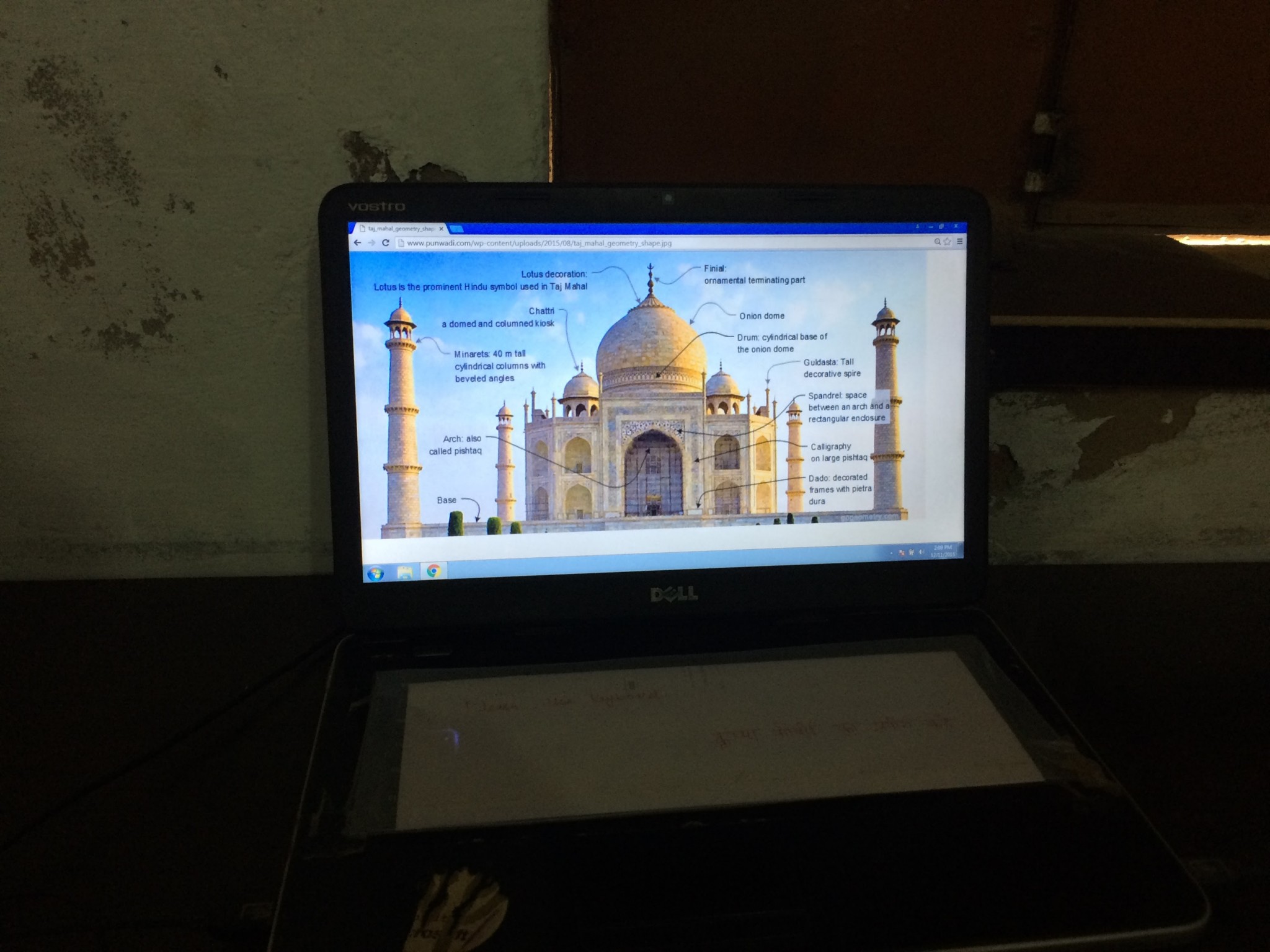 Sahil showed me at least a dozen different pictures of Taj Mahal, each from a different angle. By the time he finished, he had inspired other children at the centre to look up some city or the other. Somebody used Google Search to travel to Agra while another travelled to Jaipur.
A kid even asked Will, one of the filmmakers in our group, where he was from and then looked up "America". But he soon lost interest and searched for the Red Fort in Delhi instead.
The visit to Alwar gave me a whole new perspective about how these CIRCs are impacting society. It's not just about digital literacy and learning how to operate Microsoft Office tools, but so much more. DEF has eight CIRCs in as many villages of Alwar district (and a total of 150 across 23 Indian states) where the poorest of the poor spend their time learning computers, playing with the Internet, and utilising various digital tools. It is interesting how these digital resource centers are making children, youth — both, boys and girls — and their families look at education in a non-traditional manner.
At these centers, the locals, who had never stepped out of their village, are now travelling to various parts of the country and the world, and learning about things that they had only heard of. These villagers, who are first-time learners of digital tools, are not just learning but are also teaching us that a connected digital device is just not a tool for digital literacy, but a tool that impacts them socially, behaviourally, economically and perhaps even responsibly.
Featured image source: Facebook
Like this story? Or have something to share? Write to us: contact@thebetterindia.com, or connect with us on Facebook and Twitter (@thebetterindia).
About the author: Udita Chaturvedi is a former journalist who now works with Digital Empowerment Foundation and writes stories of impact in the areas of digital literacy,education, and women empowerment. She can be reached at udita@defindia.org or through her Twitter handle @uditachaturvedi.