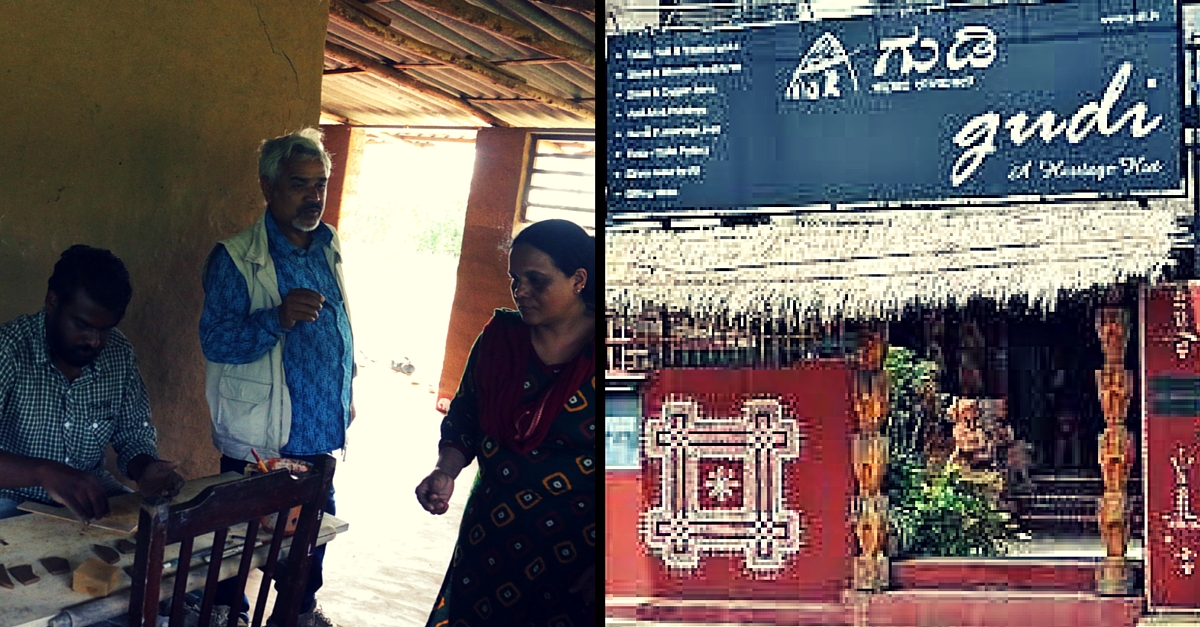 Through the example of Gudi Samskrutika Kendra, our reader Rohit Parakh makes a case for supporting artisans in India.
---
The views expressed in this article are that of the author's and do not in any way reflect the views of the organisation.
---
Through the example of Gudi, our reader Rohit Parakh makes a case for supporting artisans in India.
G udi is a testimony to Gandhiji's vision of rural India. As mentioned in a collection of his writings – India of My Dreams – one of the key points he makes is that for India to truly develop, its villages have to progress. And for that to happen, the poorest of the poor in the villages need to earn decent wages.
He spoke extensively about how production by masses is needed in a country like India with a huge population and massive unemployment, rather than production for masses by a few – which itself contributes to large-scale unemployment and poverty.
With this in mind, renowned Kannada theatre personalities – Ekbal Ahmed and Tajuma Ekbal – started Gudi in 2006.
Gudi is a centre for the development and promotion of art, theatre, and handicrafts.
The Gudi Samskrutika Kendra is located in Shikaripura in Karntaka's Shivamogga district. The centre has 30 women working for it.
They make clothes out of handloom material, terracotta jewellery, and other artifacts.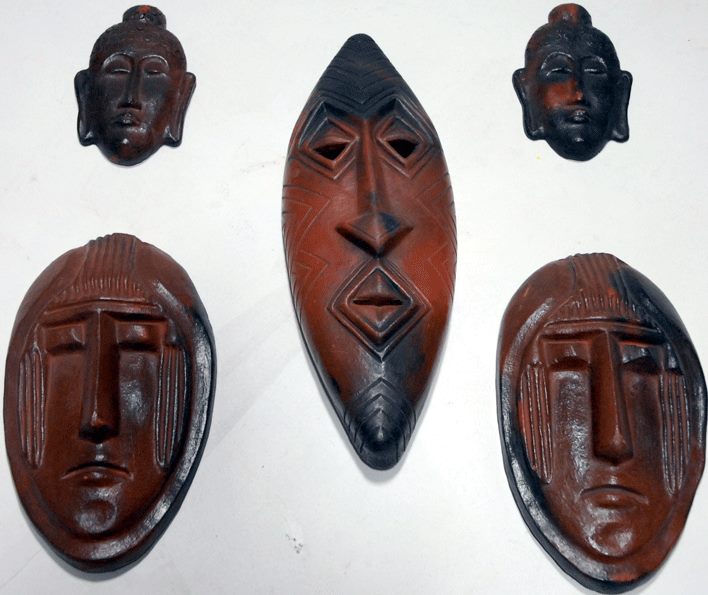 The centre also has an amphitheater and a 150-seater auditorium. Plays by theatre troupes from across Karnataka are hosted here.
Around 25 years ago, Ekbal observed that "for the tribal people of Bastar, art and life are not that separate."
He realised that aspects of their every day life crept into their art.
This is how he was inspired to start a centre to revive handicrafts.
Gudi is pretty much a one-stop store for a large variety of Indian handicrafts and tribal arts. One can buy the very rare leather togalgombe (puppets) from Andhra Pradesh, the brightly coloured Madhubani paintings from Bihar, Santhal paintings from West Bengal, Karnataka's Pata Chitra, Bastar metal figurines, Dhokra brass wire sculptures, and stone sculptures from Orissa.
Ekbal also has a base in Bengaluru. He runs the Gudi Heritage Hut, in Gandhi Bazaar, through which he brings these handicrafts to the residents of Bengaluru. Jewellery made at Gudi is also sold through this website.
Having a presence in Bengaluru, allows Gudi to reach out to a much larger audience, says Ekbal.
The terracotta jewellery designs are original. They are fired in the kilns of the centre in Shikaripura.
His wife Tajuma travels from state to state, visiting and living in various villages where these handicrafts are produced, and brings them back to the store.
Ekbal says that he has just tried to follow his mentor K.V. Subbana, acclaimed Kannada dramatist and writer, who always said, "Each artist has the responsibility of ensuring that his/her town or village is culturally aware."
Subbana set up Ninasam, a cultural organisation that offers a diploma in theatre, in his village at Heggodu in Karnataka.
Historically, India has been as much a country of artisans, as of farmers. The tragedy is that both the sectors are facing great troubles today.
And as Ekbal says, why don't we encourage our artisans more?
Also, by engaging directly with them through such cooperatives, we can ensure that they get a larger share of the price as well, rather than having the middlemen take a big chunk of the artisan's profit.
Gudi is probably an example of an organisation that Gandhiji would have wanted to see.
The women who work at Gudi earn between Rs. 2,500-Rs. 8,000 per month. Quite a few of them have also learnt sewing from Gudi and have gone on to start working from their homes.
Gudi is currently raising a social investment which will be utilised to expand its product line, set up a ceramic kiln, buy a pottery wheel, and purchase more cloth to stitch apparel. This will also enable Ekbal and Tajuma to provide employment to another three people as well. You can learn more about the social investment here.
You can also reach out to Gudi by emailing Ekbal at gudiheritagehut@gmail.com
Like this story? Or have something to share? Write to us: contact@thebetterindia.com, or connect with us on Facebook and Twitter (@thebetterindia).
About the author: Rohit Parakh is based in London and is a volunteer for RangDe. He is also working on electoral reforms in South Asia.