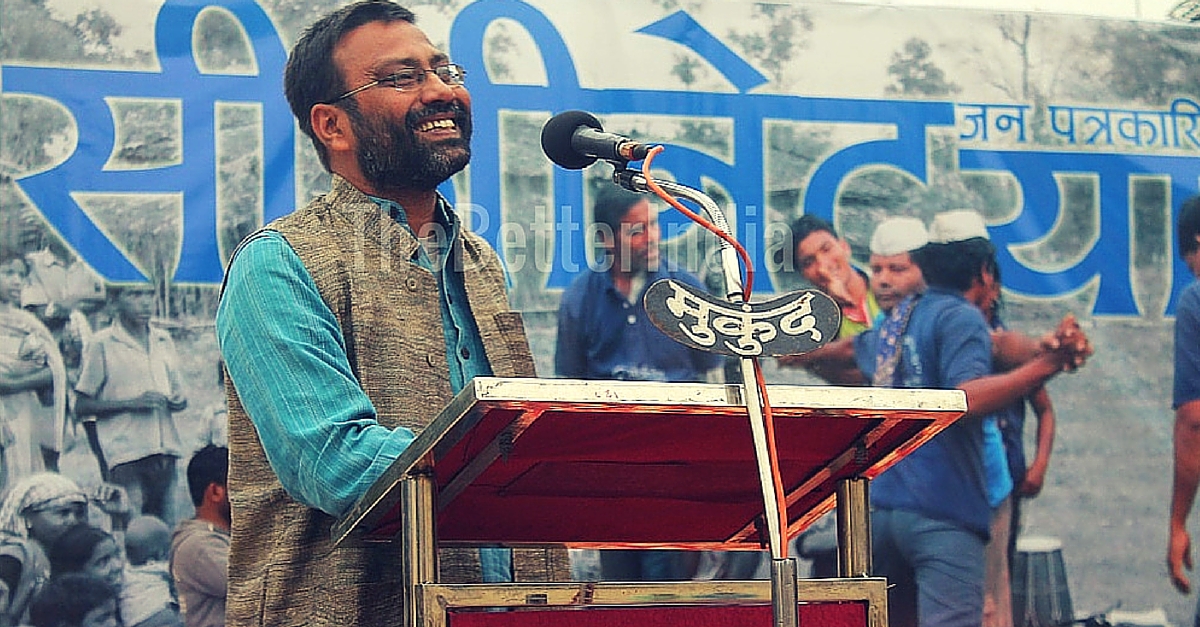 This is the story of one man who decided to democratise communication and create a media platform where everybody can become a reporter – with just a mobile phone.
---
This article on using mobile technology for social good is part of the
#Mobile4Good
series & is made possible by Vodafone India.
---
This is the story of one man who decided to democratise communication and create a media platform where everybody can become a reporter – with just a mobile phone.
A tribe called Pahari Korwa is found in Raigarh district of Chhattisgarh. People of this tribe live in villages located in hilly areas. A few years ago, villagers witnessed the death of two pregnant women in two consecutive months. They couldn't reach the hospital in time because of the lack of proper roads. Someone in the tribe came to know about CGNet Swara – a voice-based news portal that allows anyone to report and listen to stories on local issues. He called the number and recorded a message. "If you are listening to this, please call up our collector and tell him about this problem. His name is Mukesh Bansal and this is his number…" he said.
Fortunately, someone in New Jersey came across this message on the website of CGNet Swara and called the collector. He was very surprised. How was somebody in the US calling him up to inform him about a village that he had never heard of?
He reached there with his entire team and studied the condition and requirements, deciding to transform the village. Today, a school is being constructed there and a road is coming up – all because of one phone call.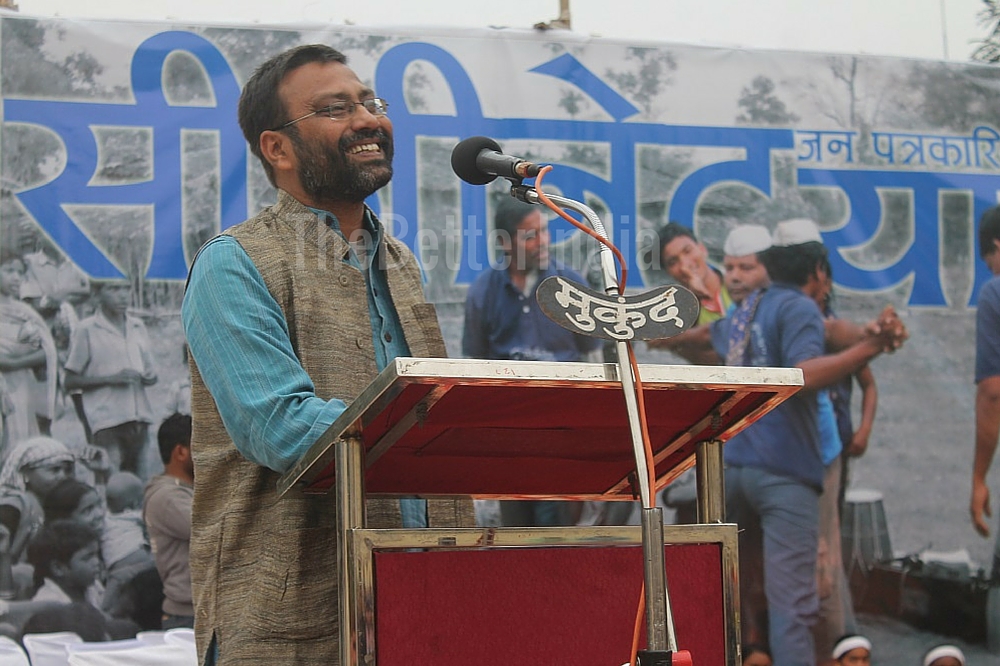 "If we use technology creatively, the outcome will definitely be good. Hawa ke jaisa media agar ban gaya (if we make media like the air), many problems will be solved. We can actually bring peace if the media is democratised," says Shubhranshu Choudhary, the founder of CGNet Swara (CGNet stands for Central Gondwana Net. And swara means 'voice' in Sanskrit).
The platform works on a very simple technology involving an internet connection, a phone number, and an interactive voice response (IVR) system.
Any user who calls the number – 8050068000, gets connected to the internet.
The IVR system gives the callers two options – record a message or listen to the reports. As soon as the recording is completed, a team of moderators gets a notification. They listen to the message, check the facts, verify the report, and publish the story if found suitable. Most of the reports are in Gondi language – spoken by around two million people of the Gond tribe, living in Madhya Pradesh, Gujarat, Telangana, Maharashtra, Chhattisgarh and so on. They are translated into Hindi and English, and published on the website where journalists, NGOs, and other organisations can listen to them and help resolve these issues.
Ask 47-year-old Shubhranshu about how it all started, and he smiles, "It's a very long story. Tell me when to stop."
Shubhranshu's parents came from Bangladesh and settled in a small town in Koriya district of Chhattisgarh (Madhya Pradesh at the time). His father got a job with the Railways in a tribal area. "So I grew up with Adivasis. I was studying in a school where all my classmates were Adivasi boys and girls," he remembers.
After completing school, dropping out of Engineering in the first year, and spending more time in the library than in classes while pursuing BSc, Shubhranshu became a journalist. He was associated with several organisations before starting work as the South Asia producer for BBC TV and Radio during the 1990s.
His job was to cover wars and natural disasters. So he would hop from one troubled area to another. Sri Lanka, Pakistan, Kashmir, Afghanistan – his work took him to many places. But at one point of time, the war started in his hometown itself. He had to return to MP to cover the Maoist insurgency that was making headlines. The situation was slightly different for Shubhranshu this time, because many of them were known to him.
Some of his classmates were within the Maoist ranks and he got a chance to communicate with them at a very personal level.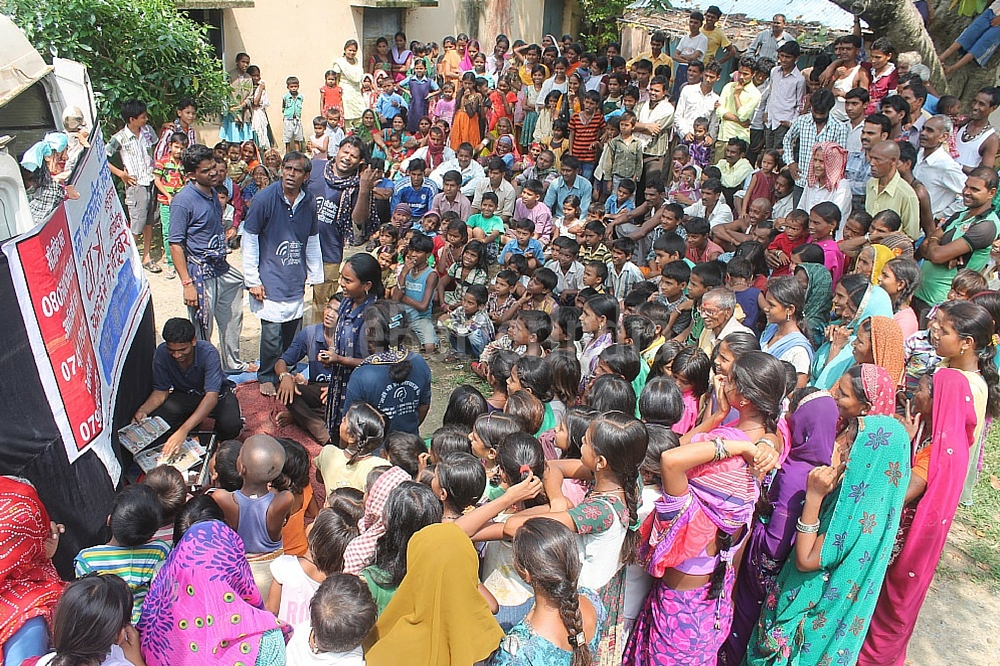 He remember what they told him – "You need to know the problem if you really want to solve it…The journalism you do is the problem. Right now, we are using a democratic medium to communicate – that's the air. Unlike today's media, nature has given us this medium… Nobody owns it. But when the media is controlled by someone, when someone sits and decides whose news is news, whose problem is problem, whose issues should be highlighted, then many problems remain unresolved. And that's when people are left with no option, but to do what we are doing."
It didn't make much sense to Shubhranshu at that time, but he understood that the real need here was a democratic media, because many people involved in the insurgency were there only because they were frustrated of remaining unheard and their issues remaining unresolved.
"Hawa ke jaisa media banao, they would tell me. And that's the genesis of CGNet."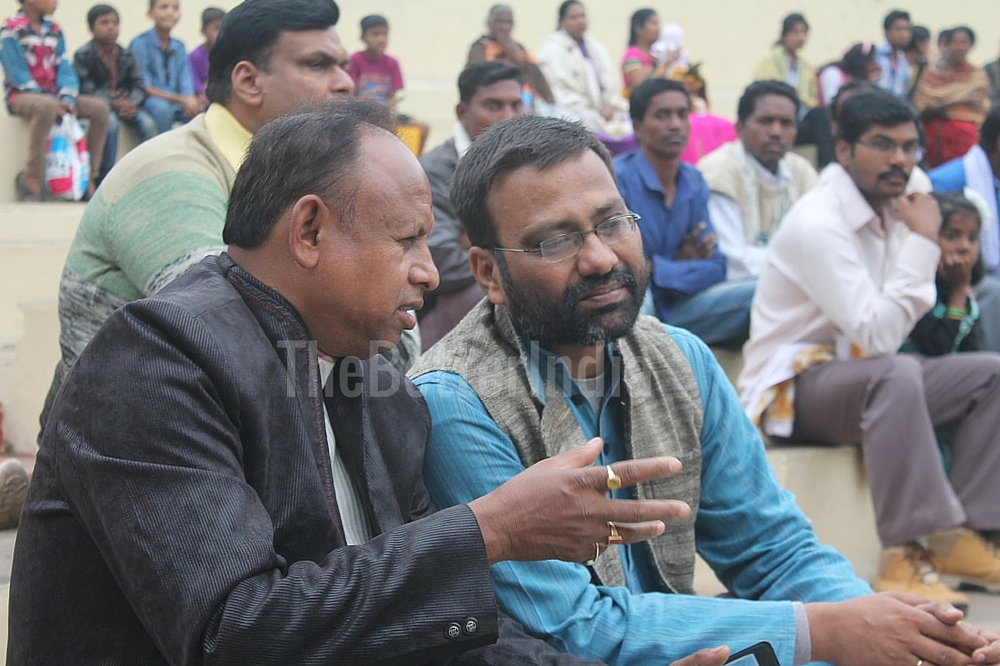 So he began with radio as it was the only source of communication at that time. But it didn't work out as planned. Then he started an e-discussion forum called CGNet, where anyone with an internet connection could write about their issues. It worked well, but very few people had internet access.
Finally, after many visits and several months of living with those people, CGNet Swara was launched in February 2010 as a phone-based platform.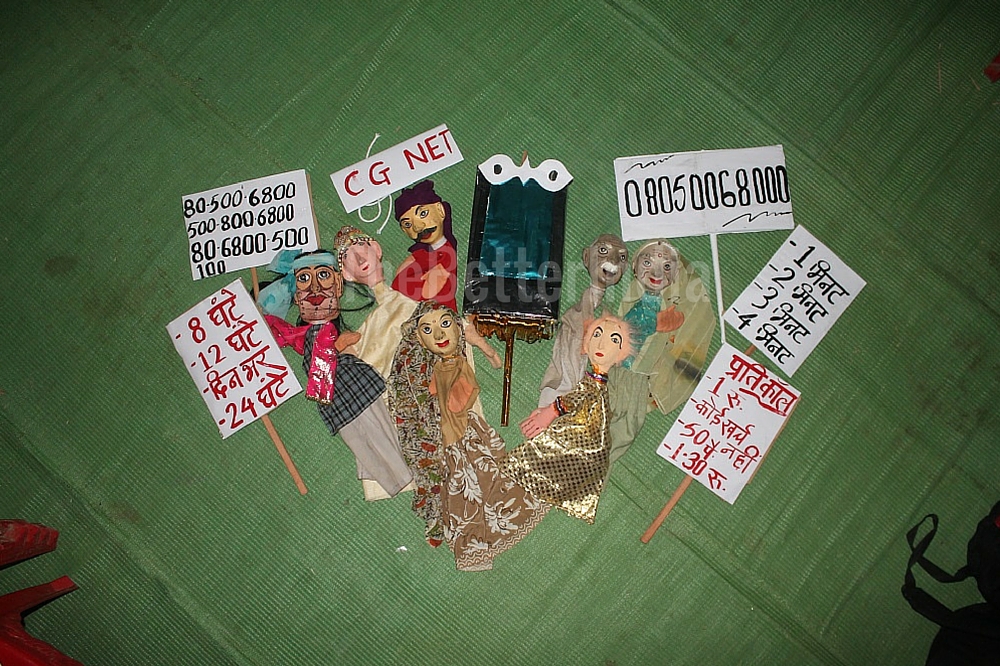 In 2008, Shubhranshu met Bill Thies, who was working as a researcher with Microsoft Research, India. He was working on an MIT-sponsored project called Audio Wiki, a user-generated platform for publishing audio content. They worked on CGNet together.
CGNet Swara is now operational in the Adivasi areas of Maharashtra, MP, Chhattisgarh, Jharkhand, Odisha, Telangana, Rajasthan, and Gujarat. They get calls from around 1,500-2,000 listeners in a day and 150-200 calls of people who want to record. Five to ten stories are published each day. Their headquarters are located in Bhopal and all the reports are reviewed by a team of moderators. An SMS is sent out to users to notify when a new story is posted.
Along with reports, other news items from major newspapers are also translated into Gondi and added to the list. The calls also include stories, poems, songs, etc.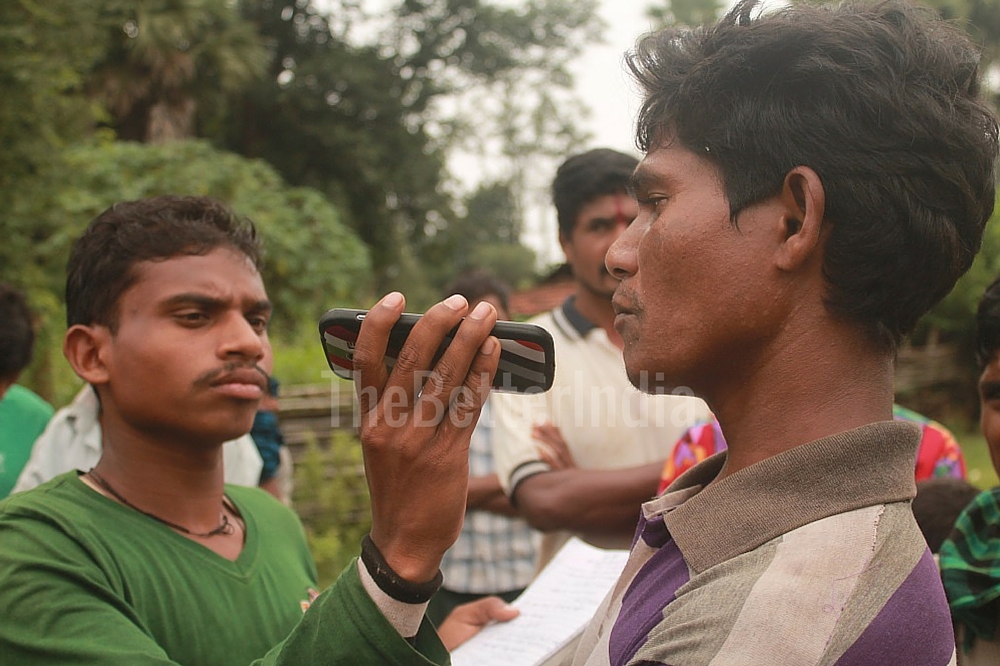 Currently, Shubhranshu and his team are trying to train people to become community reporters and moderators.
They want to reach a stage where people can choose the moderators from amongst themselves and maintain a responsible platform.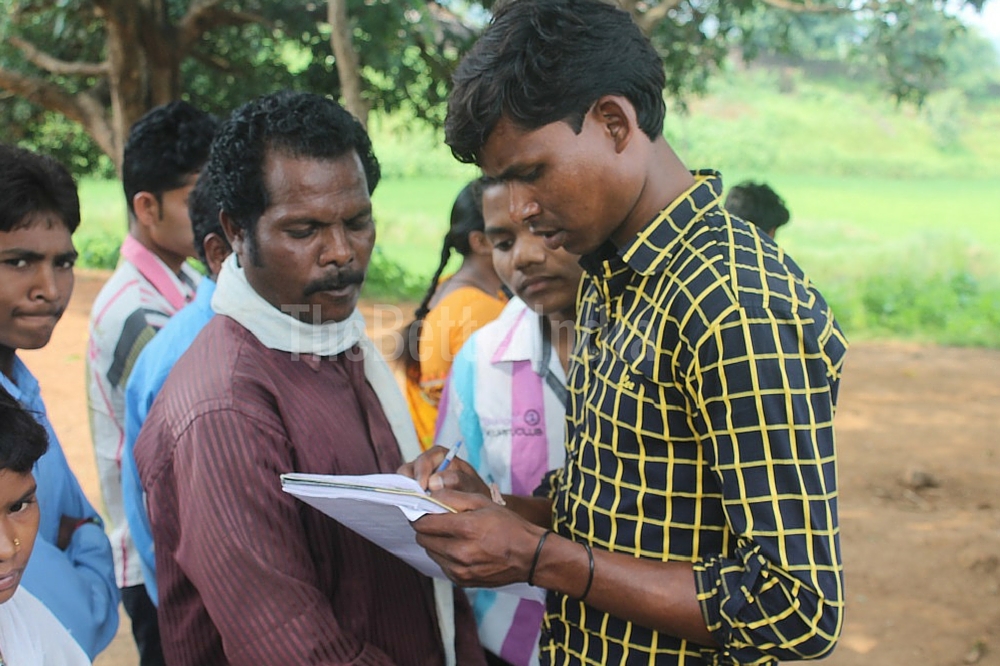 The one impact story which always stays with Shubhranshu is that of the Baiga tribe in Chhattisgarh.
"People from that tribe were applying for the Forest Rights Act, but they didn't get the lease. There were 33 families in the village. An officer came in and asked for Rs. 3,000 from each family in return for the patta (lease). They gave it to him. Some of the villagers knew about CGNet. They reported the incident, and one fine morning this officer came knocking at their doors. He wanted to return all their money. The villagers made him record a message in which he apologised."
The platform has not reached a revenue-generating stage yet, but the system is free for the users. CGNet operates majorly on grants.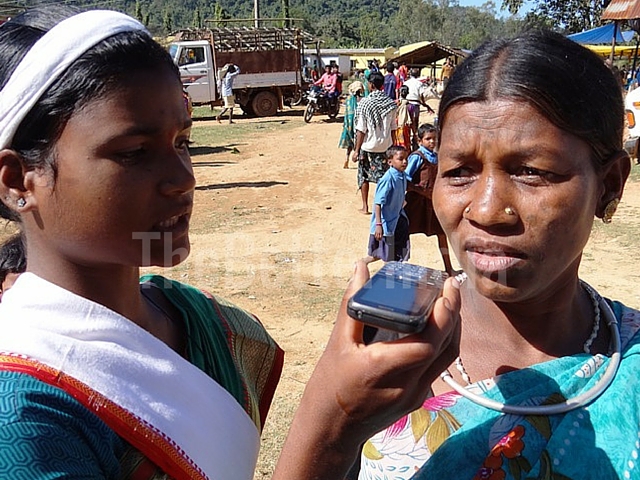 "This needs to be done… We can bring back some hope by connecting the saner elements of society. I see tremendous potential and it is the future that keeps us going. This thing can change the world for good," concludes Shubhranshu.
Like this story? Or have something to share? Write to us: contact@thebetterindia.com, or connect with us on Facebook and Twitter (@thebetterindia).
We bring stories straight from the heart of India, to inspire millions and create a wave of impact. Our positive movement is growing bigger everyday, and we would love for you to join it.
Please contribute whatever you can, every little penny helps our team in bringing you more stories that support dreams and spread hope.