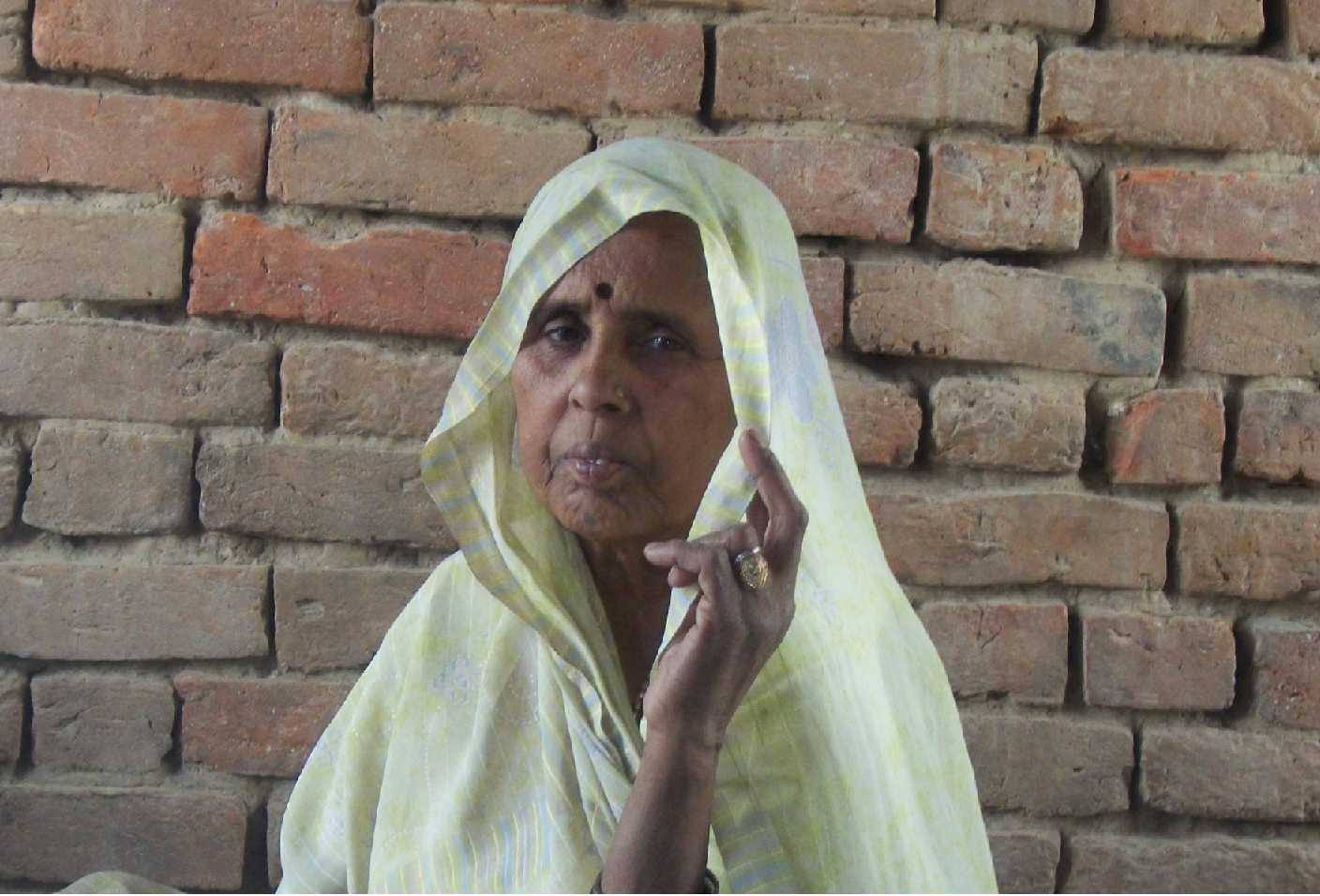 For the inhabitants of Bhimnagar, water-borne diseases were a part of life, and many a child in many a household would succumb to diarrhoea or Japanese encephalitis with tragic regularity.
For the inhabitants of Bhimnagar, water-borne diseases were a part of life, and many a child in many a household would succumb to diarrhoea or Japanese encephalitis with tragic regularity. But things are now slowly changing in this village that falls in Madhogarh block of Jalaun district, which lies in the neglected region of Bundelkhand. Nothing perhaps exemplifies this change more eloquently than the small, tin-doored toilet units that have come to mark several homes here.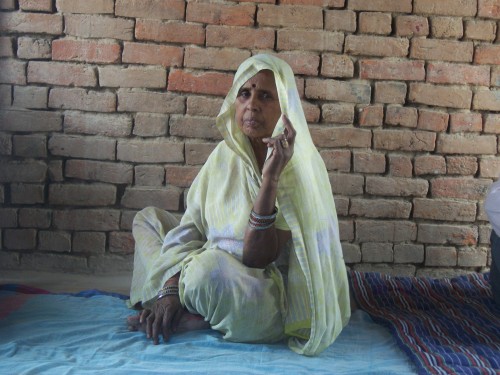 "Once we realised how dangerous defecation in the open was, how faecal matter could attach itself to our footwear and follow us from the fields into our houses, how it could pollute our water supplies, we decided to change things," says 65-year-old Mula Devi, one of the prime movers behind the sanitation revolution that Bhimnagar is witnessing.
There is nothing particularly striking about this unassuming figure, clad in a yellow nylon sari, one end of which she uses to cover her face in the presence of any male. But when she speaks, her voice bears an enthusiasm that those even half her age would find difficult to muster. She is proud of the fact that she has been able to put sanitation on the local map. "People tease me and say that every toilet door should carry my photograph, but nothing would make me more proud," she smiles.
Mula Devi's tryst with social concerns began about a decades and a half ago when the Parmarth Samaj Sevi Sansthan (PSSS), an NGO based in Orai, a neighbouring small town, began its grassroots interventions in the region. Even at that time, the link between women, water and sanitation was recognised as a crucial one, and today the PSSS is working to take the idea further by promoting women's first right to water through a special project in drought-hit Bundelkhand supported by the European Union.
Recalling the initial days, Sufia Begum, a cluster coordinator with the PSSS, reveals that in the beginning sanitation was not on the top of the list of priorities for Bhimnagar's residents, and of course open defecation was the way of life. Most of the local women were extremely hesitant to even attend a village meeting to talk about such issues. This was where Mula, being older and well respected, came to play a useful role. She was able to convince the local women that it was important to share their problems with others and try and come up with solutions. In order to encourage them to speak openly, separate meetings were initially held for the women.
Mula remembers the old days, "We didn't know anything. Then someone advised us to set up a self help group (SHG). Some 12 of us put together Rs 20 (US$1=Rs 49.1) each, making an amount of Rs 240 every month. We deposited this in the bank and from that money, we started a bangle business. This was how I could get my four sons and one daughter settled in life. They are all married now!" Today, there are five SHGs in Bhimnagar alone, with 11 members each.
The exposure to the outside world brought in its wake new ideas. Mula suddenly found herself looking at her surroundings, the pools of stagnant water, the children defecating outside their homes, overflowing sewers. Clearly the lack of sanitation in the village was the big issue.
First, it was the small things that demanded attention – the need to store water properly, for instance. "Earlier, children would run in from the playing field for a glass of water, and dip their tumblers into the drinking water pot with their dirty hands, contaminating the entire pitcher. So we talked about the importance of keeping long handled dippers, so that people could pour out a glass of water without bringing their fingers into contact with it," recalls Mula.
Mass education campaigns on hygiene were conducted by the PSSS and other groups. Ditties were composed. One went like this: 'Khane se pahle/Shauch ke baad/ Haath dho, haath dho/Sabun se haath dho' (Before meals and after the toilet/ Wash hands, wash hands/ Wash hands with soap).
From personal hygiene to toilet building was a logical step. Once Mula realised the value of toilets for general health and well-being, there was no stopping her. To get the message across, she personally went around talking to people about the dangers of open defecation and the benefits of building a toilet. "I always highlighted the fact that besides helping to maintain sanitary conditions in the village, toilets were crucial for the well-being of women, who otherwise had to wait until dark to relieve themselves in the open," she elaborates.
To expedite toilet construction, she made it a point to understand government schemes like the Sampoorna Swastha Abhiyan under which toilet construction is subsidised. She learnt that a toilet with a soakpit could be constructed with government support for a modest cost of Rs 2,000.
Armed with this information, she began knocking at people's doors. "People used to regard toilets as a needless luxury. I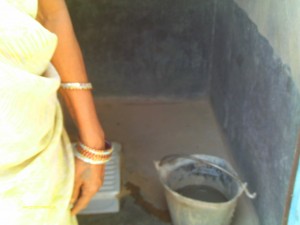 had to convince them that it was an absolute necessity. 'Ghar ghar ja ke samjhaya. Mushkil se sudhaar aaya hai. (I went door to door. It was difficult to bring about a change)," says the elderly yet tireless woman, adding, "We tried to convince families that such a small investment is more than worth it, given the benefits to the household. We told them that instead of spending lakhs on weddings, it is better to spend Rs 2,000 on building a toilet because it would be a permanent asset for the women and girls of the family."
To ensure that the work on toilet construction did not slacken, Mula would sometimes personally stand to get toilets completed. Today, more than half the homes in this village of approximately 200 dwellings wears the badge of honour of a toilet, and nothing gives Mula greater pleasure than to conduct a guided tour through the narrow lanes of the village, pointing to the toilets that have now mushroomed everywhere.
But Mula knows that this is a crusade without end, given the close link between sanitation and water. She is now turning her attention increasingly to the water facilities in Bhimnagar – like lining the foundations of handpumps with concrete to ensure that ground water does not get contaminated and developing roof water-harvesting models. One such model with its own water recharge facility has been installed at the village government school with help from the PSSS and Mula would like other schools in the district to adopt it, too.
Since collecting water for the household occupies many hours in their day, the women of Bhimnagar – utilising some of the money saved through their SHG activities – have got 22 taps installed. But falling water levels remain a huge challenge in this drought-prone region. Which is why Mula has come to realise the importance of a small pond that lies in the heart of Bhimnagar. "It helps to recharge our wells, but the big problem is that people use it pond as a dumping ground. If they destroy this, we women will have to go further and further away to procure our water for daily needs," she sighs. She now wants to work to revive existing water bodies, like this pond, with the help of the local panchayat.
Here then is an illiterate woman who has displayed the talents of an engineer, the commitment of a social activist and the qualities of a natural leader who understands instinctively how crucial water is in women's lives.
We bring stories straight from the heart of India, to inspire millions and create a wave of impact. Our positive movement is growing bigger everyday, and we would love for you to join it.
Please contribute whatever you can, every little penny helps our team in bringing you more stories that support dreams and spread hope.