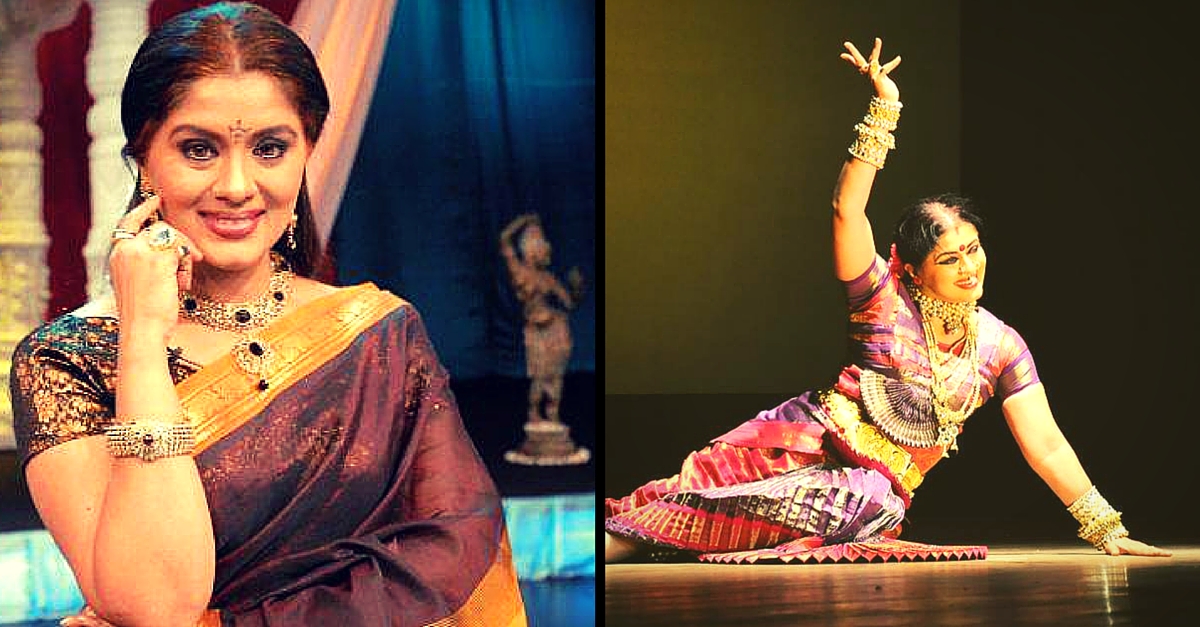 Her accident, her love for life, her views on the condition of Indian roads, and the things she wants to change - the inspiring Sudha Chandran talks about these and more in this candid interview.
Her accident, her love for life, her views on the condition of roads in India, and the things she wants to change – the inspiring Sudha Chandran talks about these and more in this candid interview.
"My failures are the only source of inspiration for me," says Sudha Chandran, the acclaimed actress and Bharatanatyam dancer, who is a symbol of perseverance, courage, and positivity for many people today.
Life has been a roller coaster ride for Sudha who met with an accident and lost her right leg when she was 17. At an age when many of us are thinking of what we want to do in the future, her life took a very sharp turn. She suffered a fracture in the femur bone and was admitted to a government hospital in Trichy. But her wound was not cleaned properly, and due to negligence during the initial treatment, she ended up in a situation where either her life or her leg could be saved. She had no other option but to go for an amputation. Sudha didn't lose hope and made sure that the accident didn't change the direction of her life. She met Dr. P K Sethi in Jaipur and got a rubber-based prosthetic leg called 'Jaipur foot'. In two years' time, she was back on stage.
Here, Sudha Chandran talks about her accident, her love for life, her views on Indian roads, and the things she wants to change.
Q: Can you talk about your growing years? How old were you when dance first entered your life?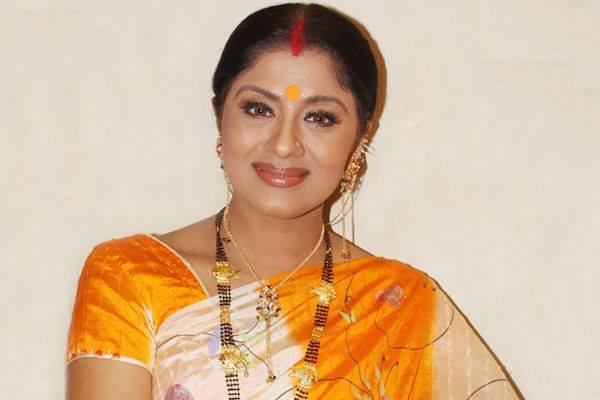 A: I started dancing when I was three, and three was too young an age for me to decide whether to become a dancer or not. So obviously it was a decision of my parents. My mother was a classical singer, and my father was a promoter of art and culture. So it was always their desire that a daughter born to them would become a dancer. It was not a decision I took, but a decision taken by my parents, which I pursued later on in life.
I did my schooling in Mumbai from St. Joseph's Convent. Then I did graduation in Economics from Mithibai College and pursued post-graduation in International and Industrial Economics from Mumbai University. I have always been a Mumbaikar at heart, though my work took me to Kerala and Chennai, and I have been travelling a lot for my work. That's how I lived my life. I am the only child of my parents and I was also a very intelligent student. I did very well academically.
Q: Please describe the road accident. Do you remember how it took place?
A: We were coming in from Trichy, and were travelling to Chennai. There were two buses driving in opposite directions and a head on collision took place. It was very sad.
We are talking about road safety which is very important, but I really don't understand why people and bus drivers have to race against time. I don't know what the reason is! They don't even realise that it costs their own lives and the lives of passengers too.  I mean we are talking about awareness and all other factors, we talk, we think – but when it comes to taking action, we are not executing any of it. Why speed up when you can leave half an hour earlier when you know you have to reach a particular destination? I always say, even in Mumbai, it's not just in South India – that if you want to die, go die alone, don't take others with you. Action is very important. We are talking about awareness, people are talking about everything, but they hardly practice anything.
Q: How difficult were the first few months after the accident? Was the hope to dance again something that kept you motivated?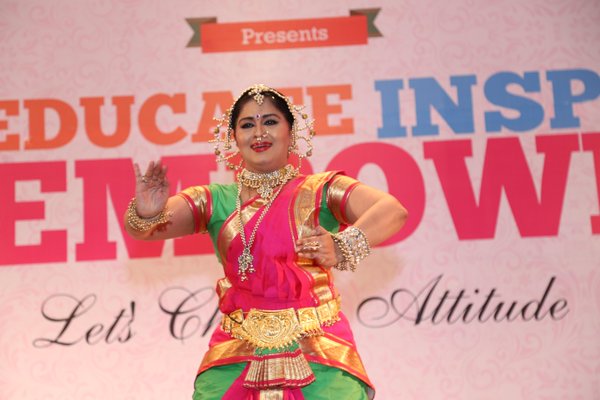 A: Well I always say – a battle is only won when you fight it alone. It's always an individual's initiative. Your people might be with you, your family might be with you, but if you don't have the determination and you don't take the initiative to fight it out, nothing can work. As far as I am concerned, the only desire was to fight back because I wanted to prove a point. I didn't want this accident to deter me and say that I am not going to dance again. And I really owed something to my parents, because after the accident I found that they were very disturbed and disappointed with life. I felt that if I have a life which I have to live once, I might as well do something and then leave this world.
I always believe that when something is taken away from you, it's then that you realise the importance of that particular thing in life. One does not realise the importance of anything, as long as it is with you. But when it is snatched away – be it relations, be it anything, that is when you think, 'Oh! How I wish…this had not happened to me.' Dancing was always a passion for me, but it was only after that accident that it actually took me to a very different level.
Q: Your mother was declared dead after the accident, when the truth was that she was unconscious because of an overdose of sleeping pills. Your initial treatment was also not proper, which led to the gangrene setting in and resulting in amputation. Do you think that one of the major reasons behind the loss of lives in road accidents is negligence in the initial stages?
A: After a road accident, you are normally taken to a government hospital. I remember I was taken to the Trichy government hospital where the interns worked on me and proper treatment was not given. What happened was a result of everything – lack of medical attention, and lack of immediate attention. And the saddest part is that nobody came to take us to the hospital. There were four Delhi boys who were travelling with us, and they took us.
People cannot be so inhuman! I don't even blame the society at large because people do want to help. But the rules are so stringent that they don't – the moment you help an accident victim, the immediate case is put on you. So even if people want to help somebody, they are not willing to because they don't want to be involved in a police case. What is more important is that government has to make rules for people who take action and come forward to help accident victims.
The policies are so tiresome that even a person who genuinely wishes to help somebody, really doesn't want to do it because the blame game starts at the end of the day, and you become the victim. We only keep debating in all news channels, but nothing is happening on ground. People will spend one hour debating, and others will spend the whole day watching that stupid news, which is being glorified. But what is the net result of it? We talk about Nirbhaya case for a month. Then we forget it. Again, when the verdict comes out, we talk about it for the next fifteen days, but nothing happens after that. Ours is a country that talks and doesn't follow.
Q: If you had to suggest three important changes with respect to road safety, what would they be?
A: People are already aware about road safety. Everybody knows about it. But still, so many people are caught drinking and driving. It just shows that policies are there, but the point is that execution is not happening. The laws are there, but the loopholes are bigger.
There are only two things that every individual has to follow. When you drink, you don't know how to drive. And secondly, when we talk about the infrastructure, we have got so many walkways over all highways. But if you look up, you will find that in 15 minutes, there is only one person walking on it. People still don't have the understanding to go up the staircase, or use the subway that has been built for pedestrians. They still want to cross the highway, and face danger. The government has given you the infrastructure, but you don't have the time or patience to use it. You have bridges above railway platforms, but you still want to cross the tracks. So why are we blaming the government for everything? We actually need to blame ourselves for what we are doing.
I would like to do 150 things, but one thing I would want to change is this – in spite of having all the national acclaim, and having won so many battles in life, I am still being penalised at the airports where I am often made to stand and they ask me to remove my artificial limb. It is the biggest humiliation that I face as an individual. It's only after they recognise that I am Sudha Chandran, they say "Oh! We are so sorry." But it's not about Sudha Chandran. There are lakhs of Sudha Chandrans who pass through immigration and security check, and they need to be given that respect first, that they are human beings.
Q: You had once said – "don't be a victim of stress." How do you beat stress when it comes to work pressure?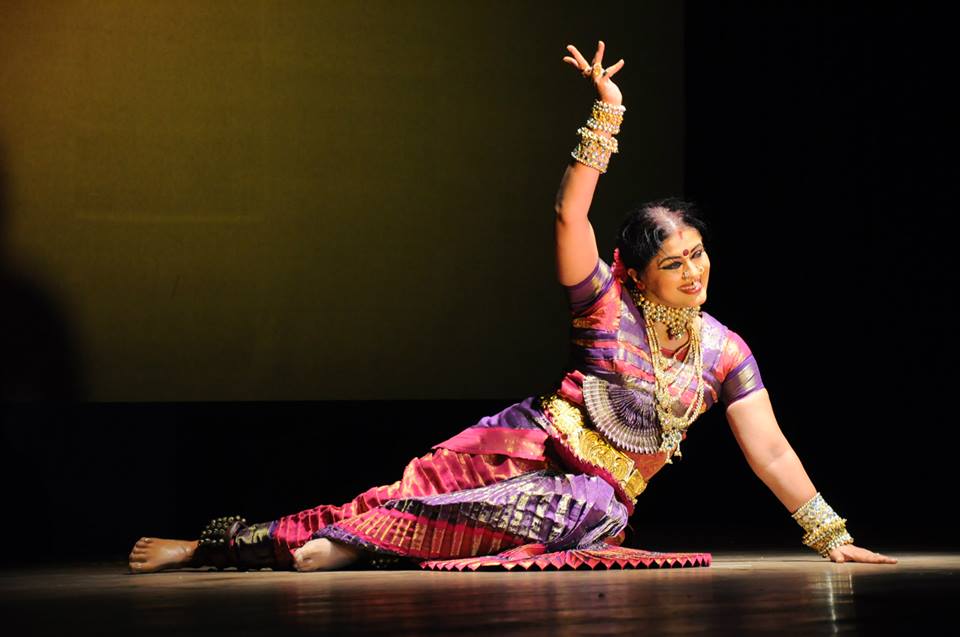 A: Stress is an integral part of our life today. I know that, but the most important things I do are – one, I have stopped taking stress now, and second, I start dancing. Because dance is the biggest stress buster for me. I think it's very important to know that if you love your life, stress will go down automatically.
Q: Your life is an inspiration for many. Who is that one person you look up to for inspiration?
A: My failures are the only source of inspiration for me. And the only motivation I had was my defeat in life. When people said that I was not born to dance, I had to prove them wrong. I had to prove that I was not only born to dance, but to do so well that I become an inspiration for many – not only in this generation, but many generations to follow.
Q: You have travelled the world for your shows. Which country have you liked the most in terms of infrastructure and what lessons could India learn from it?
A: There is nothing that India should learn. We have much better infrastructure than so many countries, we have more qualified and skilled people – I think the world has to learn many lessons from India as far as the policies are concerned. But the only issue is that the implementation and the punishment are very minimal here. When we Indians go outside India, we follow every rule and regulation. That is because we are scared of the punishment we will get if we don't do it. Here the point is that we know about the punishment, but we also know that we can escape it. That is the only problem.
Q: Have you noticed any positive developments in terms of road safety so far?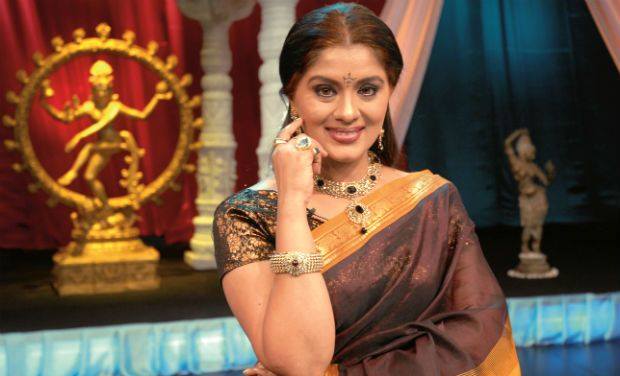 A: People are still losing lives; people are still victims of accidents. I don't think anything has changed. Maybe some policies have changed, and people are coming forward to talk about the issue, but it is very minimal. I still see people losing their lives on the roads, I still see people wanting to help but not doing so. Even me as an individual – I would love to go and help a person who is dying, but my only issue is that if I save this person today, tomorrow somebody might say that this accident happened because of me. So I don't just blame the country, I blame myself also. Even though I have the desire to do it, but the fear lingers.
So for the fear to go out, I should have the assurance that my country, its policies, and the police department will stand by me at every step I take. The law and order should be on my side. I don't want to fight against the system where the law is being sold, or law is being bought.
Q: What do you think of The Better India's efforts to showcase all Unsung Heroes and positive news of India?
This is the most important and crucial thing, because right now, only the politicians and people who want to be at the forefront are being talked about. Think of the lakhs and crores of unsung heroes, we have to get them and their families into the forefront. That's very important. And this initiative that you guys have taken should be maximised to the world.
Like this story? Or have something to share? Write to us: contact@thebetterindia.com, or connect with us on Facebook and Twitter (@thebetterindia).
We bring stories straight from the heart of India, to inspire millions and create a wave of impact. Our positive movement is growing bigger everyday, and we would love for you to join it.
Please contribute whatever you can, every little penny helps our team in bringing you more stories that support dreams and spread hope.