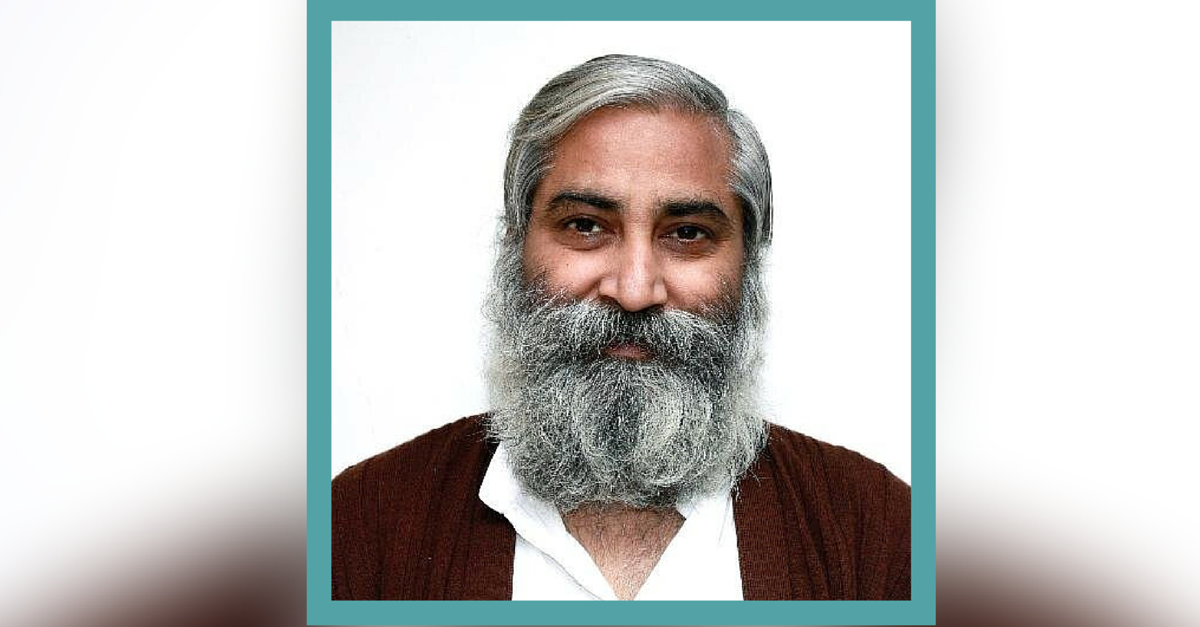 The views expressed in this article are that of the author's and do not in any way reflect the views of the organisation. IIT-BHU recently terminated Magsaysay awardee Sandeep Pandey's
---
The views expressed in this article are that of the author's and do not in any way reflect the views of the organisation.
---
IIT-BHU recently terminated Magsaysay awardee Sandeep Pandey's teaching contract. Dr. Pandey has been accused of being anti-national and a Maoist. Our reader Mohan Prasad thinks that an injustice has been done and shares his experiences with Dr. Pandey.
W hat happens when intelligence and determination meet compassion? It is bound to become a force of change – a change that is good for most and inspires almost everyone.
Let me tell you a story of an extremely capable, successful, and respected son, who came back to his motherland. According to an interview by IIT-BHU itself, Dr. Sandeep Pandey is one of its most illustrious alumnus. Dr. Pandey, a PhD from University of California, Berkeley, and the recipient of the first Ramon Magsaysay award for Emergent leadership, is an intellectual working at the grassroots.
After his doctorate, he could have chosen to stay in the USA, the land of opportunities, and make his life as comfortable as can be. However, he chose to come back to India and work for the poor. On one hand, he founded the Asha Trust for Education, one of the most respected NGOs of Asia, while on the other he taught at IIT-Kanpur.
Dr. Pandey, unlike most others, decided to delve into other pro-poor activities at the grassroots level, mostly in Uttar Pradesh. He worked for community ownership in Ballia and helped facilitate protests against water depletion by Coco Cola bottling plant in Mehandiganj.
Most importantly, he has been a reputed Right to Information (RTI) activist, working mostly in Hardoi district in Uttar Pradesh. It requires courage, besides selflessness, to stay and initiate such activities in one of the most dangerous regions of India.
He leads the National Alliance of People's Movements, the largest network of grassroots people's movements nationally, which counts Baba Amte also as one of its leaders. He has served as an advisor to the Indian government's Central Advisory Board for Education. He has led peace marches from India to Pakistan. In 2002, he marched from Chitrakoot to Ayodhya in the aftermath of the Gujarat carnage, to spread the message that the common citizen is religious and not communal.
His objective has always been to empower the marginalised, so that the poor can have a voice.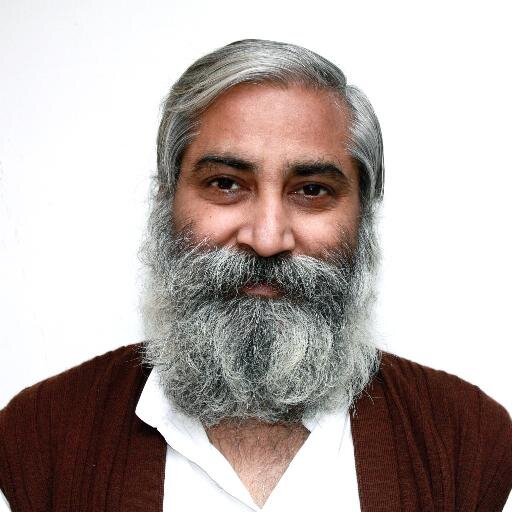 Picture credit: Twitter
His actions, ranging from education to grassroots democracy and also peace to promoting local ownership of resources – are all guided by this basic philosophy. In his own words, he is not a nationalist but a universalist like Tagore.
I met him at IIM Lucknow during a gathering. A brief discussion with Dr. Pandey inspired me to work for RTI in Bihar. He was ready to train me on the job for a few weeks. He ingrained in me the importance of work at the grassroots.
As a young IIT-IIM graduate, with a dream to work in rural India, especially for community empowerment, I saw in him my ideal future.
I wanted to do for Bihar as much as he had done in Uttar Pradesh.
Today if I am working to eradicate illiteracy, his words have played a significant role in it.
It is unfortunate that IIT-BHU has taken a politically motivated decision to fire him on flimsy grounds and false allegations. Dr. Pandey is qualified enough to get a teaching job at any engineering college of the world. The Board of Directors have banned him from teaching and have labelled a peace-loving man as a Naxalite. His absence would be the loss of IIT-BHU and its community, and not Dr. Pandey's.
People are rising in Dr. Pandey's support. Yet it is unfortunate that we try to humiliate and denigrate such mass leaders and intelligent activists, who don't bow to political powers. India is culturally rich, economically developing and yet lags in certain areas. The government does not have enough resources to empower all marginalised sections. We have a vacuum that only determined and capable social activists can fill. Let us give them the required space to breathe and grow.
Let me end with a small story. A disciple of a spiritual guru once wondered and asked him, "How come you advice the same path to everyone around, yet only a few actually understand your words?" The guru gave him a large gemstone and asked him to go to the market to get an estimate of its worth. While an old vegetable vendor agreed to offer two kilos of carrots for it, a jeweler agreed to a gold ring. The king of the region, seeing such a large gemstone, agreed to part with half his treasury for it. When the disciple came back, his guru cleared his doubts. "This is the philosopher's stone. It is invaluable. We all estimated its worth according to our own wisdom."
Let us be wise. Let us understand the worth of a gem like Dr. Sandeep Pandey. Let such gems in society serve us without unnecessary pressures.
– Mohan Prasad
Like this story? Or have something to share? Write to us: contact@thebetterindia.com, or connect with us on Facebook and Twitter (@thebetterindia).
About the author: Mohan Prasad was born in a small village of Samastipur district in Bihar, adjacent to the river Baghmati. He grew up to be the Bihar ICSE topper and went to graduate from IIT Delhi and IIM Lucknow. He now wants to present the story of India with a fresh and interesting perspective through inspiring tales of young and ambitious individuals.