---
In the MY STORY section, we present some of the most compelling and pertinent stories and experiences shared with us by our readers. Do you have something to share? Write to us: contact@thebetterindia.com with "MY STORY" in the subject line.
---
Shalini Narayanan's 92-year-old grandfather has started a school for children in Sikhra village of Uttar Pradesh. He left behind the comforts of a city life, and decided to go back to his native place to help students get access to quality education. Amidst several challenges, and the problems of living in a village, this is how he did it all.
Seven years ago, my grandfather decided to give up the comforts of urban life to return to his native village and start a school there. He is 92 years old today – his dream school is up and running, and he has been changing many lives for the past few years.
Located in Sikhra village in Hathras district of Uttar Pradesh, this school has been built with the aim of providing easily accessible education to children living there.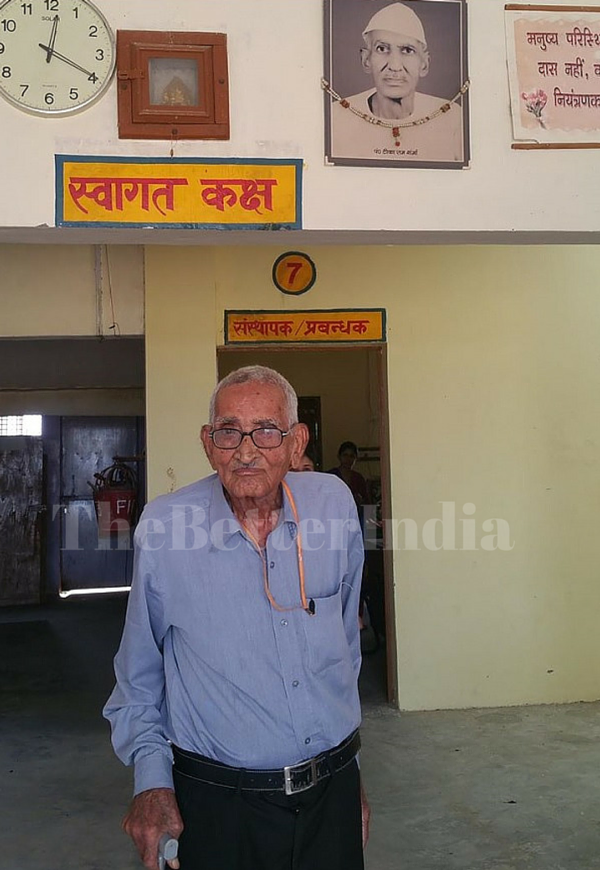 My grandfather had left his village and lived in the city for about half a century. But when he looked behind after having spent several years of life working for his family, he realised that he had enough money, but there was no one around him who needed it. That was when he decided to set up a school. Sikhra already had a government school for students till Class 8. But after that, children had to travel for about 7km to reach the school where they taught students of Class 9 and beyond. That is why most of the girls and several boys dropped out after class 8.
So he started the Tikaram Smarak Inter-College, an English-medium high school affiliated to the State Board, where students from Class 9 to 12 would study. But he realised his mistake within a couple of years. Students coming from government schools were not qualified enough for higher classes. Unless he thought of something else, there was no way he could get them ready for the board exams. That was when he started the primary wing in the school, which has around 200 children now.
While his age makes it very difficult for grandpa to live in a village, but he continues to stay there even during the winters. I can picture him sitting in his dark, cold room during the nights, thinking about the past and the present. But each morning comes with some hope.
His inspiring spirit defies his age, as he gets ready to welcome the little ones for their lessons.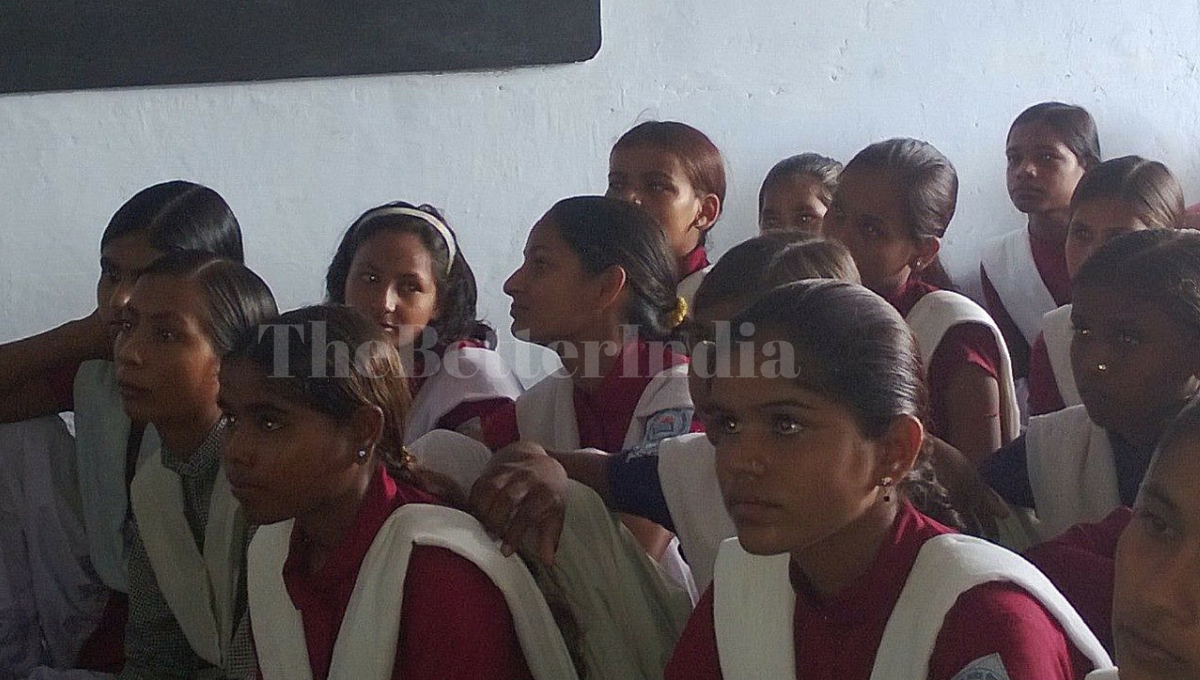 Not many have the courage to wish him good morning or interact with him. People in the village respect him a lot, and everyone calls him 'Baba'. One angry rebuke and the entire class is silent. I think this is what keeps him glued to the project – the way he inspires respect, the way students touch his feet, and how everyone greets him when they see him.
But even after the school building was ready, and it received the affiliation, there was still no time for  him to rest on his laurels. Who would manage the school after him – that was his biggest worry. In the last four years, he approached many institutions and missionaries that are running schools in Delhi, corporate organisations working in rural India and other education trusts, but nothing materialised. Nobody is interested in his project because the school is located in a very remote area. He is still trying to negotiate with different organizations.
Additionally, there are other daily occurrences that add on to the pressure – like many children don't come to school during the harvesting season, parents keep asking him to excuse their child from some classes, and more. The school makes no profit and barely manages to run with the funds coming from my grandfather's fixed deposits. But it is operational. Children now have an option to attend a school that actually provides education.
I remember visiting the school two years ago and meeting a little girl who had won the school essay competition. Her parents were so proud! That same girl went on to score 88 percent in high school.
Thinking about my grandfather reminds me of a quote by my Hindi teacher – "Be your own guru, your own teacher. Light the lamp and march on without fear."
– Shalini Narayanan
Like this story? Or have something to share? Write to us: contact@thebetterindia.com, or connect with us on Facebook and Twitter (@thebetterindia).