Bawdikheda Jagir Village Council (Gram Panchayat) from Rajgarh District of Madhya Pradesh became India's first free WiFi-zone village paid for with personal funds. And this was all possible due to four young engineers. This is how they did it.
In Shivnathpura village of Madhya Pradesh, where even electricity supply was once a challenge, people now flaunt their newly installed wi-fi connection. And the credit for this achievement goes not to any government initiative, but to four engineers whose passion set this journey of digital change in motion.
Meet Shakeel Anjum, Tushar Barthare, Bhanu Yadav, and Abhishek Barthare — four friends who did their engineering in Madhya Pradesh and started a mission to bring free wi-fi connectivity to remote villages, which otherwise don't have access to any kind of internet network.
Following their technical education, they were inspired to bring the ease of digital connectivity to remote villages in India. What is astonishing is that they are paying for all expenses through their own personal funds — they haven't taken any financial support from third parties or the government.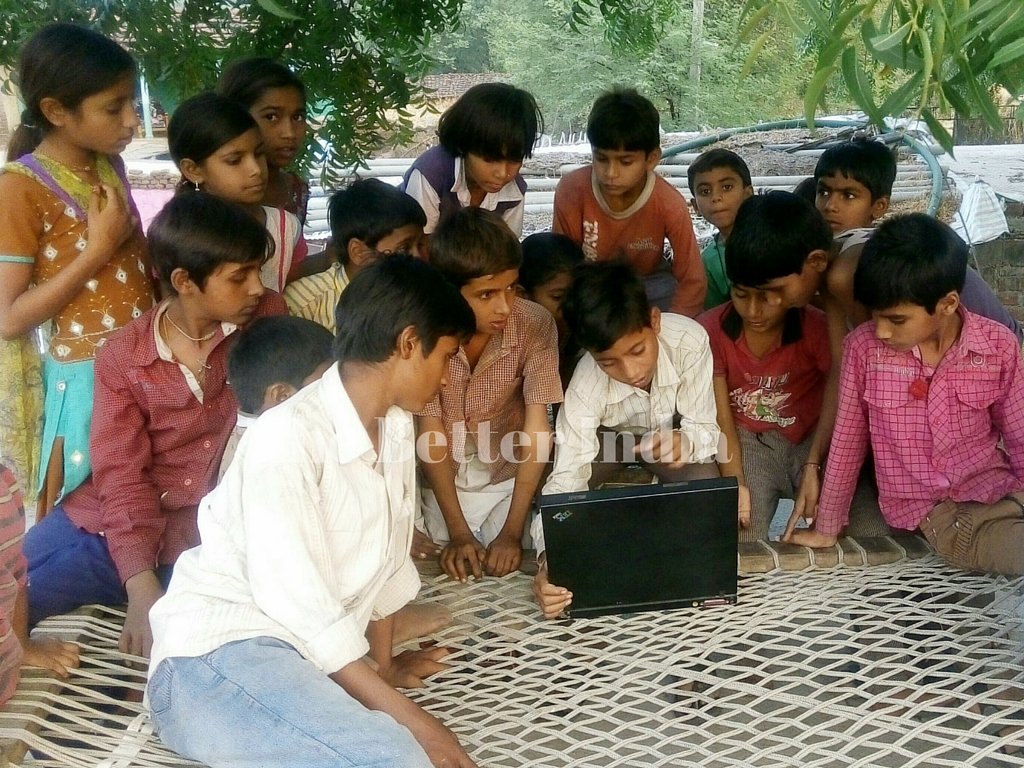 The four friends met while they were studying at Rajiv Gandhi Technical University, Bhopal. With specialisations in computer science, information technology, and electronics and communication, their engineering degrees have made them the perfect people for this job.
"We were inspired by the Digital India campaign and wanted to do something that could take this idea forward. That is when we started our project, called WiFi India, and set up a WiFi tower in Shivanathpura village on October 4th, 2015," says Shakeel.
They set up a tower and installed high-frequency devices on it. They have also connected a 200 ampere inverter to ensure that internet is available to residents 24*7 — even during (the often irregular and unannounced) power outages.
The project set them back Rs. 2 lakh, which they arranged for out of their own pockets. To them, the returns were visible and manifold — fellow countrymen and women were now reaping the rich rewards of accessing the internet.
But this was just their first step towards a larger mission.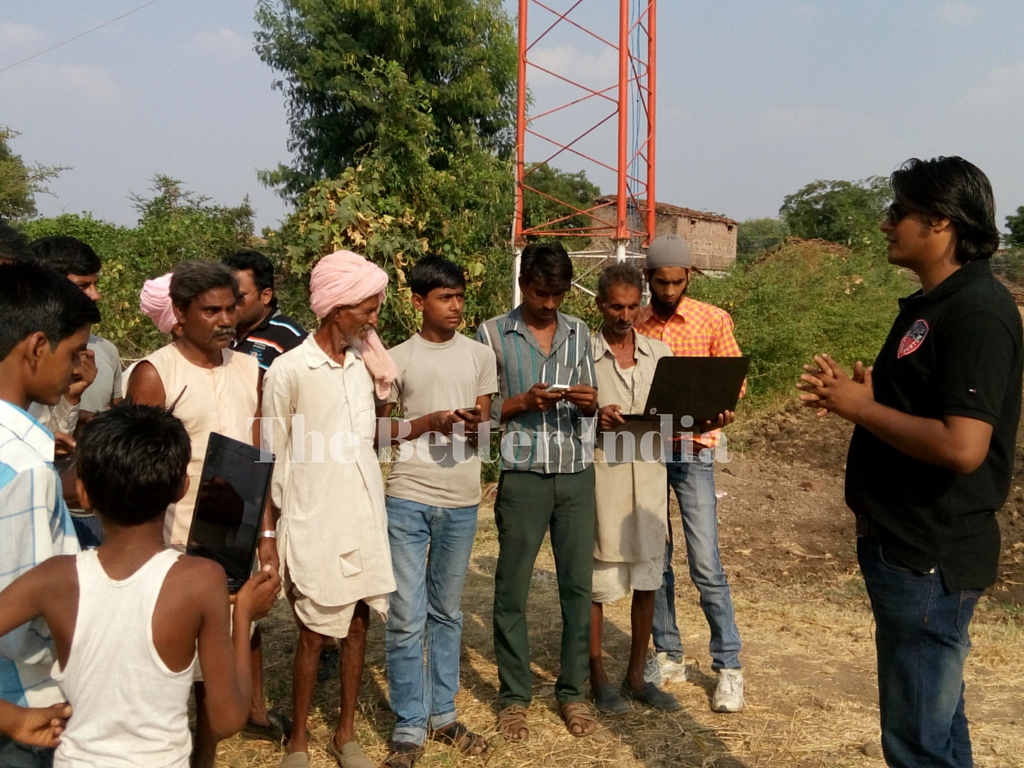 The team of four has set up a base station at Shivnathpura and linked Bawdikheda village with the same base station using 5.8 and 2.4 frequency devices. Anyone can connect to the wi-fi; the connection is secured through the MAC binding technique. The wi-fi speed is a
"We chose Shivanathpura and Bawdikheda because of their location. They are located at a good height which will help us to expand to other locations at a nominal cost," says Shakeel.
Thanks to their efforts, villagers have important, useful information about government schemes and other employment opportunities at their fingertips. The team now wants to reach out to other locations, more people.
These young changemakers have also collaborated with a local NGO, Rajgarh Computer Seva Sanstha, to provide internet training to the villagers.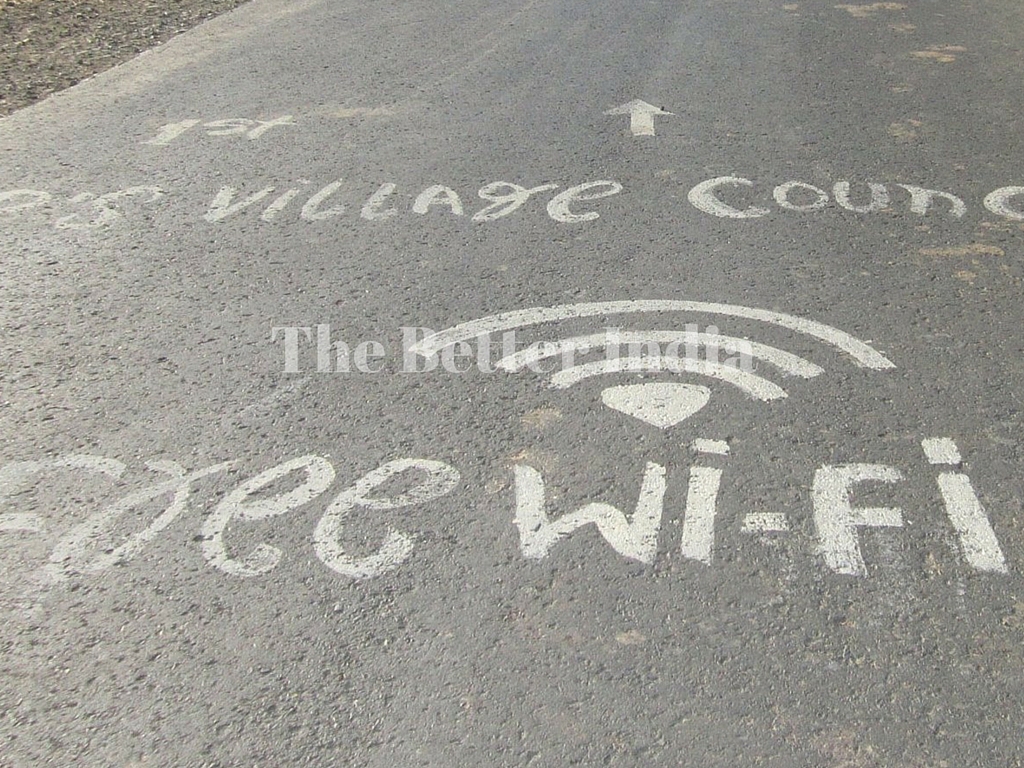 "We are looking forward to getting help from the government. The people in our villages do not understand the meaning and benefits of the virtual world. Providing them with free internet access is just the first step. For realizing our mission on a large scale, we need financial back-up. It will be great if we could get monetary assistance from the government and public for this project," concludes Shakeel.
Like this story? Or have something to share? Write to us: contact@thebetterindia.com, or connect with us on Facebook and Twitter (@thebetterindia).