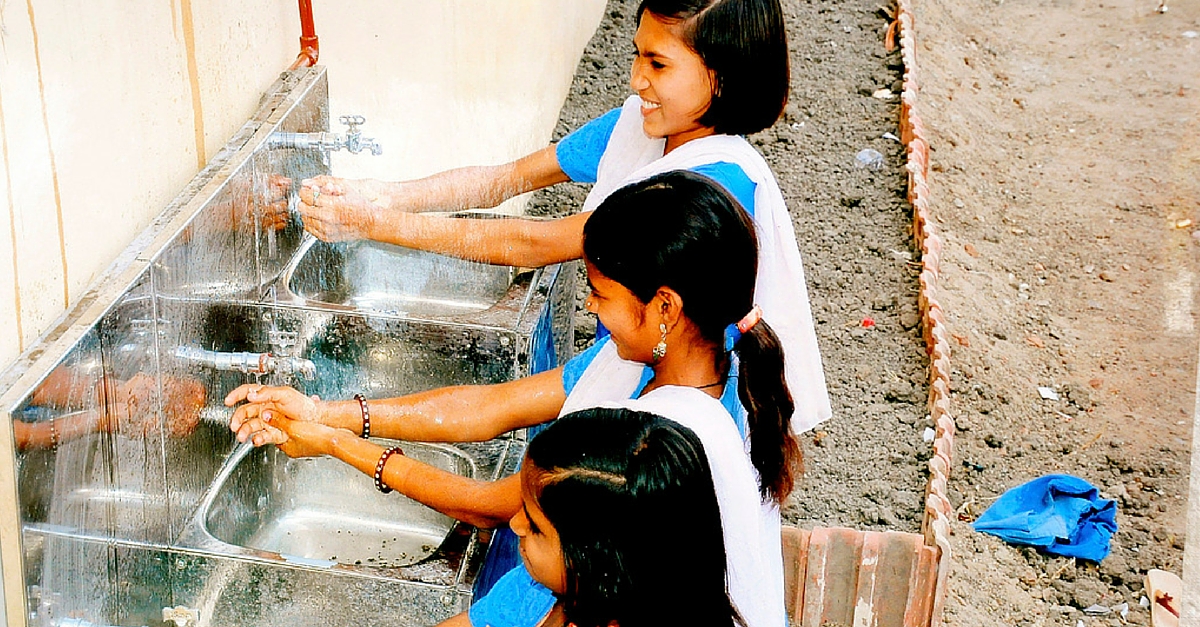 Mizoram has seen a commendable decline in stunting and it is directly related to improved access to sanitation. Here is the complete report on how it happened.
Mizoram has seen a commendable decline in stunting and it is directly related to improved access to sanitation. Here is the complete report on how it happened.
The north eastern state of Mizoram has reported a 13 percentage-point decline in stunting (below normal height for the age) and five percentage points decline in underweight children (underweight and short), according to a new report.
The reason: Improved access to sanitation. As many as 92% households in Mizoram had access to sanitation at the end of the 2011 Census, against 82% during the 2001 census, the India Health Report for Nutrition Security in India, 2015 released last month said.
As many as 522 million people gained access to improved sources of drinking water between 1990 and 2000, said the report, published by the Public Health Foundation of India (PHFI).
Open defecation and inadequate hand washing have been cited as reasons for poor health among children, leading to undernourishment.
India's 40 million stunted and 17 million wasted children below the age of five are a challenge for a country whose health indices lag its economic growth.
Not enough being spent on drinking water and sanitation
Poor sanitation makes for unhealthy children, susceptible to water-borne diseases such as diarrhoea, cholera and jaundice.
The United Nations' Millennium Development Goals (MDGs) had set a target of halving the population without sanitation facilities by 2015. UNICEF launched the Water, Sanitation and Hygiene (WASH) programme in 2006 to promote this goal.
The Government of India has been focusing on improving drinking water and sanitation facilities across the country since 1999.
The Total Sanitation Programme was launched in 1999 by the Atal Bihari Vajpayee government. It was changed to Nirmal Bharat Abhiyan (Clean India Mission) in 2012 and renamed Swachh Bharat Mission in 2014.
Rs 25,387.5 crore ($3.8 billion) has been spent on drinking water and sanitation since 1999-2000, the data show. For comparison, Tamil Nadu Chief Minister J Jayalalithaa sought more money, Rs 25,912 crore, from Delhi, to address the ravages of the state's December 2015 floods.
More than 93 million households still don't have toilets
Almost 90% of child deaths from diarrhoeal diseases are directly linked to contaminated water, lack of sanitation or inadequate hygiene, a UNICEF report said.
India's infant mortality rate (IMR) has come down from 66 deaths per 1,000 live births in 2001 to 42 in 2012 but it is still equal to poorer African countries, such as Senegal (42), Malawai (41) and Ethiopia (43).
Only 47% households in India had toilets, according to the 2011 Census data, an improvement of 11 percentage points over 2001 figures.
As many as 181.5 million rural households were surveyed in 2012 to assess the requirement of toilets in individual households; this survey served as the baseline for the Swachh Bharat Mission.
As on December 22, 2015, 93.1 million households in rural India had no toilets, according to government data.
As many as 46% households in India defecated in the open as of 2013-14, according to data from the Rapid Survey on Children (RSoC). This was an improvement of nine percentage points from 2005-06 data, when it was 55%.
Mizoram's progress reflected in healthier children
The states that were better-off in terms of child nutrition show a strong co-relation between sanitation and child nourishment.
The best example is Mizoram, where the prevalence of stunting declined by 13 percentage points, and underweight children by five percentage points between 2006 and 2014.
The worst states in terms of nutrition parameters had fewer households with toilets.
There has been little progress in sanitation facilities in the worst-performing states. Figures for stunting have only improved eight percentage points in Bihar, three percentage points in Jharkhand, and there was no improvement in Chhattisgarh. However, there was a decline of 10 percentage points in stunted children between 2005-06 and 2013-14.
After the Swachh Bharat Mission, since 2014, Bihar, Jharkhand and Chhattisgarh have managed to fulfill about 44%, 52% and 50% of the requirement as per the baseline survey.
Sanitation is only one factor affecting nutrition; for instance, data from what was once Andhra Pradesh show that the proportion of wasted children increased by six percentage points between 2006 and 2014, despite an improvement in sanitation.
Studies conducted in the past decade have emphasized on the need for sanitation to improve nutrition.
The example of Bangladesh is often cited. Between 1990 and 2012, open defecation dropped from 34% to 2.5% in that country, accompanied by a reduction in undernourishment, according to a report by International Food Policy Research Institute (IFPRI), the Washington-based think-tank.
This is the third part in the series on child malnutrition in India based on the PFHI report, where IndiaSpend tracks the states with worst and best nutrition figures and sanitation data to examine the relation between poor nutrition and hygiene.
While the first part looked at public spending on child health and nutrition, the second part looked at the impact of maternal health on child nutrition.
Series concluded. You can read the first part here and the second part here.
(Salve and Tewari are policy analysts at IndiaSpend.)
Like this story? Or have something to share? Write to us: contact@thebetterindia.com, or connect with us on Facebook and Twitter (@thebetterindia).
Indiaspend.org
is a data-driven, public-interest journalism non-profit/FactChecker.in is fact-checking initiative, scrutinising for veracity and context statements made by individuals and organisations in public life.
We bring stories straight from the heart of India, to inspire millions and create a wave of impact. Our positive movement is growing bigger everyday, and we would love for you to join it.
Please contribute whatever you can, every little penny helps our team in bringing you more stories that support dreams and spread hope.