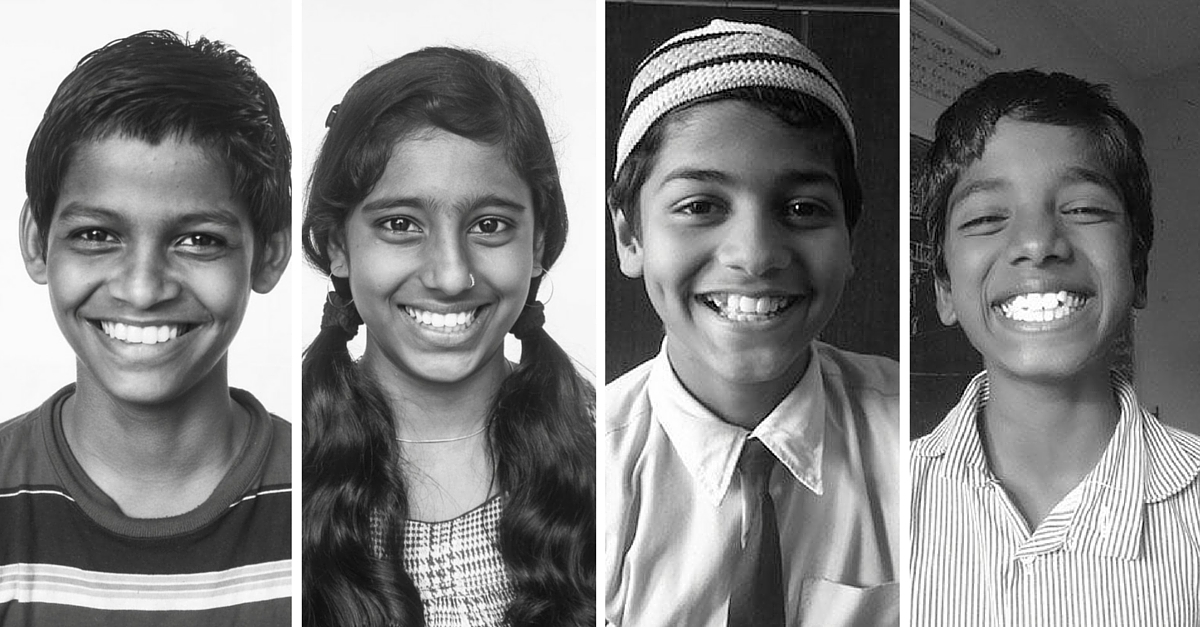 Read and get inspired by children's perspectives on the three values of Wisdom, Courage and Compassion how they benefit from these in their own lives!
Wisdom, Courage and Compassion. The three values that we learn as children through fairy tales and moral science lessons are the very ones we choose to forget as adults. After all – wisdom is knowing what the right choice in our everyday life situations could be. Courage is what we must possess to make that choice. Compassion is to be able to exercise that choice with unconditional love and compassion.
Let's take today to learn from our children – hear what Teach For India students aged 11-15 years from Pune and Hyderabad have to say about what these values truly mean and what the world could look like if all of us were to imbibe these in our daily lives!
What does Courage mean to you?
"Courage is when having an opinion that you believe in even though others do not. It means doing what you believe in and standing up for your beliefs without being scared of what other people would think. In the future, I want to be a dancer. If I lose in a competition, courage will help me stand up and try again and not lose hope." – Deepak
"Courage is doing something that I am really afraid of. I struggled a lot in my life with this value and I still struggle with it. Even today, I think about what others will think when I say something. For example when I am in school when there are kids who disturb TFI Didis and Bhaiyas – it is difficult for me to tell them to not do that because we are friends. But now I have started to voice my opinions." – Rutuja
"Courage means to be a brave person and stand for what we believe in. Like Malala – she stood for girl education and she is achieving her goal. She is very brave." – Ishaq
"Courage means to accept my mistakes and being brave enough to learn from them."- Sai Preethi
What is Compassion?
"Compassion means helping everybody. Earlier I used to use bad words and hit people but then I thought in my head why I was doing these things and now I have become better. I am nice to people. I also help others outside." – Murali
"Compassion means showing kindness from the heart. It should not be forced. When we are trying to help someone it should be a good feeling and we should do it without expecting anything back. When I grow up there will be many times in my path where I will need compassion. There will be people in my path who will need my help and if I help them I know I will reach my goal." – Khushi
"Compassion means to understand what others are feeling. If they are feeling bad then how can I make sure that they feel better. Compassion will play a big role in my life in the way that I treat people and the way that they will treat me back." – Rutuja
"Compassion is respecting surroundings and people. If you respect them then everything and everyone respects you also." – Vinay
What role does Wisdom play in your life?
"Wisdom means making the right choices with the knowledge you have gained from the people in your life." – Deepak
"Wisdom is not just being wise. It's knowing yourself and knowing how to make the right choices. Stress and something that troubles you should not be the reason that you take decisions." – Khushi
"Wisdom means knowing how to be a better human being. Seeking out knowledge and having a lot of experiences grows wisdom." – Ishaq
"Wisdom means to think properly before taking any action. When the CM shut all the alcohol shops and everyone made him open them again I think that was not wise. I try to think before I do things in my daily life as well." – Ravi
Why should everybody imbibe these values?
"I think if all people imbibe all these three values in their lives, everyone will be happy and all our big problems will get solved easily. There will be lesser fights, more respect and more love." – Deepak
"When everyone applies these values in their lives they become people capable of dealing with their lives in a good way. When these values come together we develop as people in a different sense. When we are courageous and believe what we are saying is right and are able to say it in a way that we don't cause harm or hurt others there will be no biases like getting girls married early or believing in superstitions. It will affect the way they think and be able to share what they really feel with others." – Rutuja
"India will reach her goals and develop to its fullest potential. Nobody will misbehave and everything will be peaceful." – Vinay
For the sake of our children and their future – let us have the courage to do the right thing. Let us have compassion towards every living being we come across and let us know that wisdom is a journey of knowledge and learning!
Written By Rimjhim Surana (Digital Associate, Communications – Teach For India)
Applications to the 2016-18 Teach For India Fellowship program are now open. Apply now at http://apply.teachforindia.org/user/register. Application Deadline – 2nd February 2016.
Tell Us More
We bring stories straight from the heart of India, to inspire millions and create a wave of impact. Our positive movement is growing bigger everyday, and we would love for you to join it.
Please contribute whatever you can, every little penny helps our team in bringing you more stories that support dreams and spread hope.